Narges Mohammadi, a Jailed Iranian Activist, Won the Nobel Peace Prize 2023 for Her Courageous Fight for Women's Rights
Narges Mohammadi is a name that deserves to be remembered. She is one of Iran's most prominent human rights activists, who has been jailed for her fight against women's oppression and advocacy for human rights. On Friday, she was awarded the Nobel Peace Prize for her brave and inspiring struggle.
In this blog post, we will explore the life and achievements of Narges Mohammadi, and why she was chosen as the Nobel Peace Prize laureate of 2023.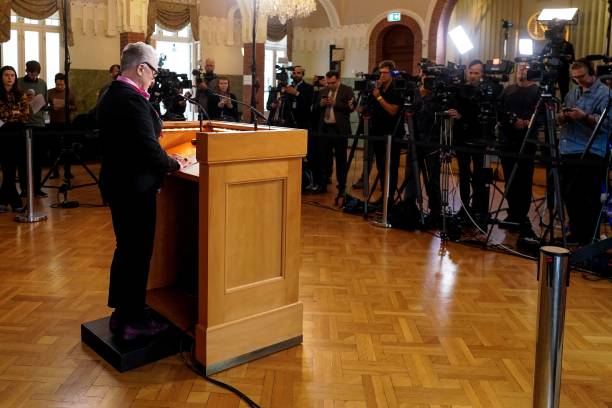 Who is Narges Mohammadi?
Narges Mohammadi is a 50-year-old Iranian engineer, journalist, and human rights activist. She is the deputy director of the Defenders of Human Rights Center, an organization founded by Nobel laureate Shirin Ebadi.
She has been involved in various campaigns for human rights, such as defending political prisoners and their families, opposing the death penalty, promoting women's rights, and supporting civil society movements.
She has also written articles and columns for various newspapers and magazines, exposing the violations and injustices committed by the Iranian regime.
What has she done for women's rights?
Narges Mohammadi has been a vocal advocate for women's rights in Iran, where women face discrimination, violence, and repression.
She has challenged the laws and policies that limit women's freedom and dignity, such as compulsory hijab, gender segregation, unequal divorce and inheritance rights, and lack of access to education and employment.
She has also supported the women-led protests that erupted in Iran in 2018 and 2019, demanding social and political change. Despite being behind bars, she rallied immense support for the protesters through letters and statements.
She has also opposed the regime's systematic use of torture and sexualized violence against political prisoners, especially women. She has documented and reported the cases of abuse and harassment that she and other female inmates have endured in prison.
Why is she in prison?
Narges Mohammadi has been arrested 13 times, convicted five times, and sentenced to a total of 31 years in prison and 154 lashes for her peaceful activism.
She was 1st arrested in 2011 for assisting jailed activists and their families. She was released on bail after two years, but was re-arrested in 2015 for campaigning against the death penalty.
She was charged with various national security offenses, such as "spreading propaganda against the system", "forming an illegal group", "gathering and colluding to commit crimes against national security", and "insulting the supreme leader".
She was also accused of having links with foreign media and organizations, such as Amnesty International and BBC Persian.
She has been held in harsh conditions in Evin prison, where she has suffered from physical and mental health problems. She has been denied adequate medical care, family visits, and legal representation.
She has also been subjected to solitary confinement, interrogations, threats, intimidation, and physical assaults.
She has gone on several hunger strikes to protest her treatment and demand her release.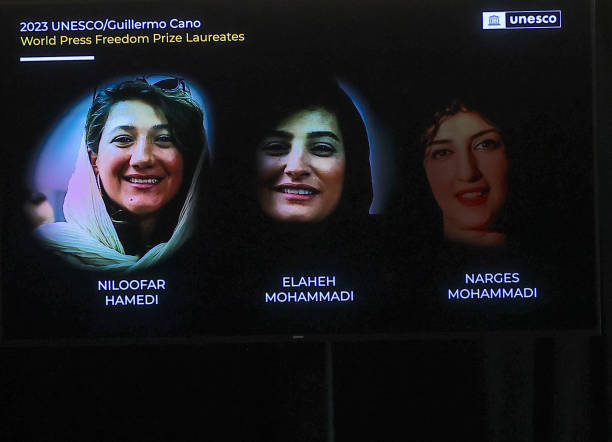 Why did she win the Nobel Peace Prize?
The Norwegian Nobel Committee announced on Friday that Narges Mohammadi was awarded the Nobel Peace Prize for 2023 "for her fight against women's oppression in Iran and advocating for human rights".
The committee praised her "brave struggle" that "has come with tremendous personal cost".
The committee also said that her award "is a recognition of the role of women in peacebuilding" and "a tribute to all those who work for human rights in Iran".
The committee added that "her courage inspires people across the world to stand up for freedom and justice".
The Nobel Peace Prize stands as one of the world's most esteemed accolades, recognizing individuals or entities that have made significant contributions to fostering international harmony, diminishing or eliminating armed forces, and advancing the organization of peace conferences.
The prize was founded in 1901 by Alfred Nobel, a Swedish inventor and philanthropist. The winner receives 11 million Swedish crowns ($1 million).
Past winners include Martin Luther King Jr., Malala Yousafzai, Nelson Mandela, among others.
What are the reactions to her award?
Narges Mohammadi's award has been welcomed by many human rights activists, organizations, and leaders around the world.
They have expressed their admiration, solidarity, and support for her cause. They have also called on Iran to release her immediately and unconditionally.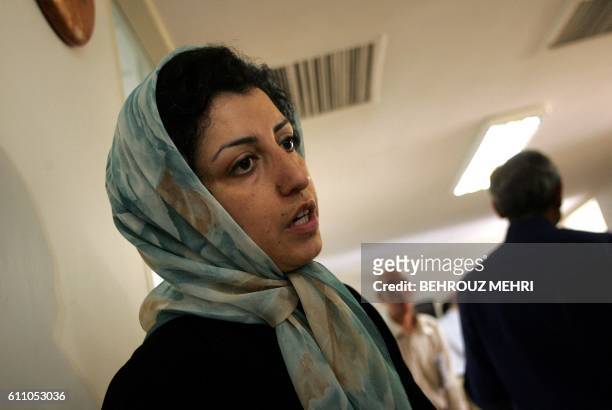 Some of the reactions are:
– Amnesty International: "We are overjoyed that Narges Mohammadi's tireless work for human rights in Iran has been recognized with this prestigious award. She is a hero to us all."
– Shirin Ebadi: "I'm very happy that Narges Mohammadi has won the Nobel Peace Prize. She deserves it more than anyone else. She is a symbol of resistance and hope for the Iranian people."
– Katalin Karikó: "I am feeling honored to share the Nobel week with Narges Mohammadi, a fellow woman scientist and activist. She is an inspiration for all women who pursue knowledge and justice."
– Joe Biden: "I want to congratulate Narges Mohammadi on winning the Nobel Peace Prize. She is a courageous champion of human rights and democracy in Iran. The United States stands with her and the Iranian people in their quest for freedom and dignity."
However, the Iranian regime has not reacted positively to her award.
The state media has either ignored or downplayed her achievement. The judiciary has dismissed her award as a "political move" and a "propaganda tool". The foreign ministry has accused the Nobel committee of "interfering in Iran's internal affairs" and "supporting terrorists".
The regime has also intensified its crackdown on human rights defenders, journalists, and activists in the country.
What are the challenges and hopes for her future?
Narges Mohammadi's future remains uncertain and precarious.
She is still in prison, facing harsh conditions and possible further charges. She is still at risk of torture, ill-treatment, and death.
She is still separated from her family, friends, and colleagues. She is still denied her basic rights and freedoms.
She is still under constant pressure and surveillance from the regime.
However, she is also hopeful and resilient.
She has not given up on her ideals and principles. She has not stopped speaking out and fighting for her cause.
She has not lost her faith and optimism. She has not let fear or despair overcome her.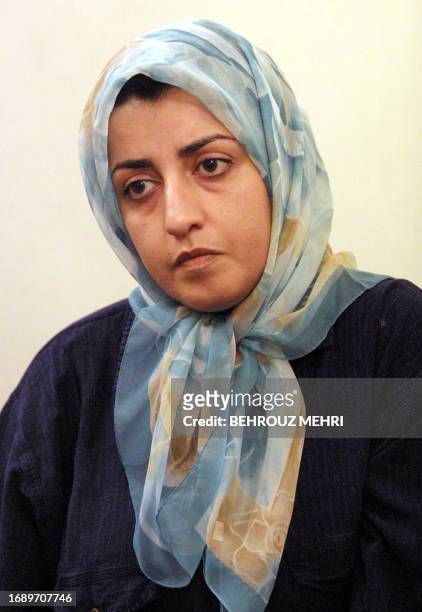 She has said in one of her letters from prison:
"I have no regrets. I have chosen this path knowingly and consciously. I have chosen to pay the price for my beliefs and values. I have chosen to be a voice for the voiceless. I have chosen to be a ray of light in the darkness."
She has also said:
"I believe that one day, Iran will be free and democratic. I believe that one day, women will be equal and respected. I believe that one day, human rights will be upheld and protected. I believe that one day, peace will prevail."
Narges Mohammadi is a remarkable woman who has dedicated her life to a noble cause.
She is a role model for all those who care about human dignity and justice.
She is a worthy winner of the Nobel Peace Prize.
We salute her courage and we join her hope.