Tragedy Strikes: The 2023 Morocco Earthquake – A Tale of Resilience and Solidarity and heroes in Action
In a heart-wrenching turn of events, Morocco earthquake experienced a catastrophic in 2023 that shook the nation to its core. With a magnitude of 6.8, this seismic disaster left no stone unturned, causing extensive damage to historic sites, infrastructure, and human lives. we delve into the details of the Morocco earthquake, its impact on Marrakech, the High Atlas region, and the village of Ighil, while highlighting the heroic efforts of individuals and organizations in the face of adversity.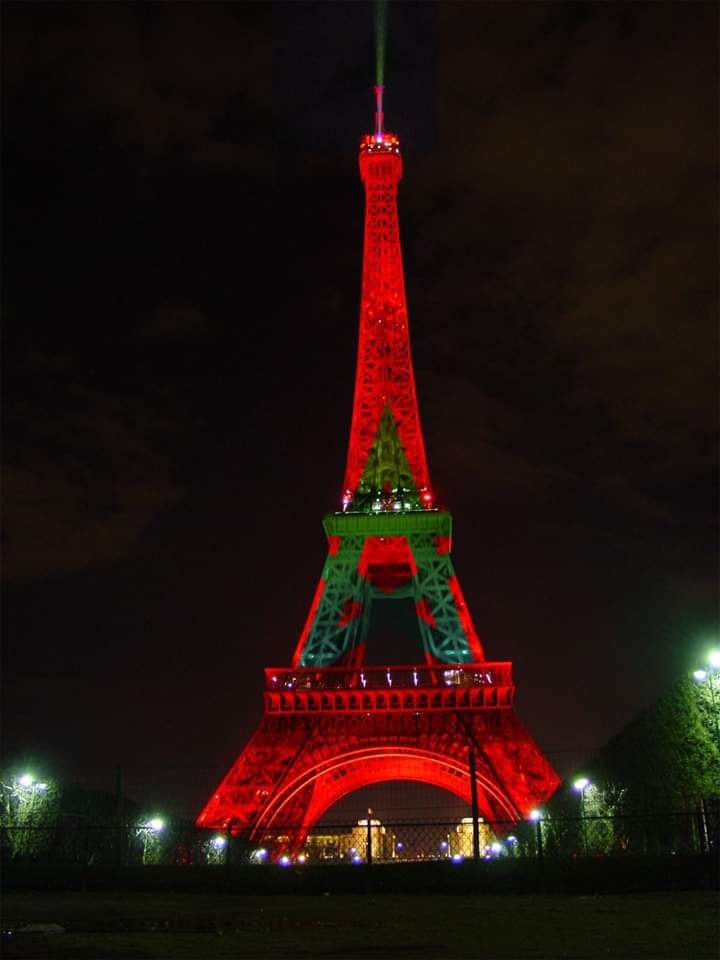 The Eiffel tower turns off its lights in solidarity with the victims of the Morocco earthquake , photo by Morocco's beauty X
1. The Grim Toll: Over 2,000 Lives Lost in Morocco earthquake
The earthquake's aftermath reveals a devastating toll, with over 2,000 lives tragically lost. Alongside this staggering loss, more than 2,000 individuals have sustained injuries, with a significant number in critical condition. This heartbreaking reality serves as a stark reminder of the power of nature's fury.
2. Marrakech earthquake's Heritage in Ruins
Marrakech, a city renowned for its rich history and vibrant culture, bore the brunt of the earthquake's fury. The Marrakech earthquake damage is nothing short of catastrophic, with historic sites reduced to rubble. The soul of this enchanting city has been profoundly impacted, and the road to recovery will be long and arduous.https://x.com/KinetikNews?s=09
3. High Atlas Region: Where Destruction Knows No Bounds
Nestled in the High Atlas mountains, near the village of Ighil, the earthquake unleashed widespread destruction. Homes, vital infrastructure, and livelihoods were all torn asunder. The High Atlas earthquake left survivors grappling with not only physical injuries but also the emotional scars of witnessing their world crumble.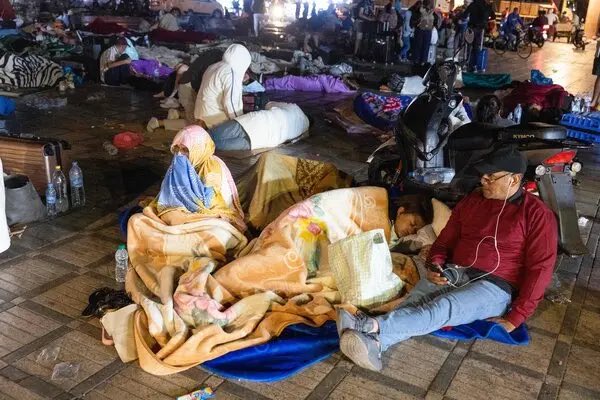 "People are taking shelter under the open sky on the streets during this disaster." Photo by Faris al Hammadi x
4. Heroes in Action: José Andrés World Central Kitchen Steps In
Amidst the chaos, a ray of hope emerged as celebrity chef José Andrés and his disaster relief nonprofit, World Central Kitchen, mobilized teams for a crucial mission. Their mission: to provide sustenance to the earthquake's victims. With unwavering determination, they embarked on a journey to bring food and water to those in need, even in the most challenging, hard-to-reach areas.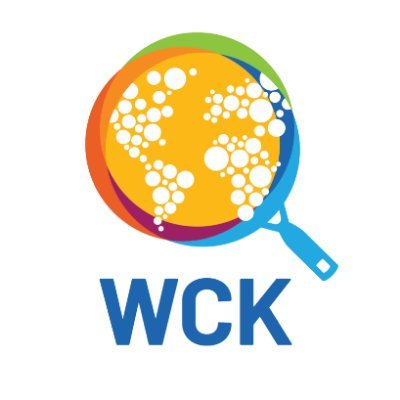 photo by WCK X
5. Doctors Without Borders: A Beacon of Medical Relief
Doctors Without Borders, or MSF, swiftly responded to the earthquake's call for assistance. Their executive director, Avril Benoît, emphasized the importance of the local community's role in the initial response. MSF stands ready to provide life-saving medical care, including surgeries and dialysis, recognizing the challenges posed when local health systems are strained. Their efforts focus on restoring health services and delivering essential supplies to those affected.
6. National Mourning: Morocco Grieves
Morocco declared a somber three days of mourning following the earthquake's devastation. The Royal Palace in Rabat issued a statement, conveying condolences and sorrow for the over 1,000 lives lost. As a symbol of respect, all national flags on public buildings across the country were flown at half-mast. During a meeting shortly after the earthquake, government officials apprised King Mohammed VI of the extent of the damage. The King responded with a directive to distribute clean water, food, tents, and blankets to those in need. Furthermore, he ordered the reinforcement of search and rescue teams in affected areas, with a focus on resuming public services promptly.
7. Sports Setback: Morocco vs. Liberia Soccer Match Postponed
The earthquake's ripple effect reached the world of sports, as Morocco's Africa Cup of Nations qualifier against Liberia faced postponement. Originally scheduled for 3 p.m. ET on the day following the earthquake, the match now awaits a rescheduled date and time. This underscores the profound disruption caused by the disaster, extending even to the realm of international sports.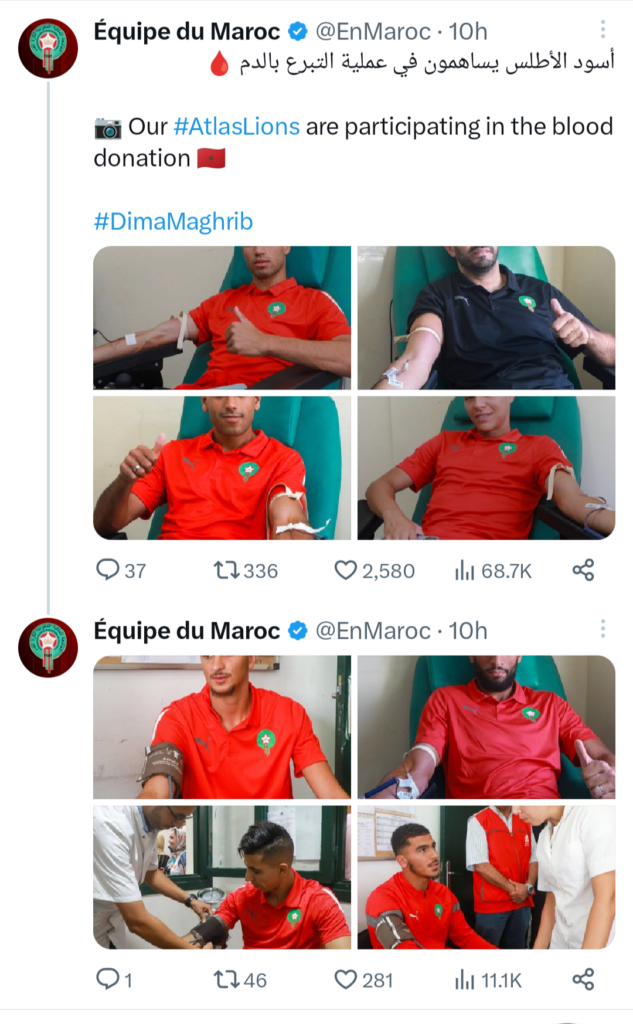 photo by Morocco's Football x
8. Algeria's Remarkable Gesture: Opening Airspace for Aid
In a remarkable display of solidarity, Algeria set aside its strained relations with Morocco and opened its airspace to flights carrying humanitarian aid. This humanitarian act followed years of diplomatic tensions and a closed border between the two nations since 1994. Algiers had suspended diplomatic relations with Rabat in 2021, citing "hostile acts" including espionage allegations. Morocco firmly rejected these allegations as "absurd." However, in the wake of the earthquake, Algeria's humanitarian gesture transcended political differences, emphasizing the importance of unity in times of crisis.
Resilience and Unity in the Face of Adversity
The 2023 Morocco earthquake serves as a poignant reminder of nature's unpredictability and the importance of solidarity in times of crisis. While the loss of life and cultural heritage is undeniably devastating, the response of individuals, organizations like World Central Kitchen and Doctors Without Borders, and the compassion shown by neighboring Algeria are testaments to the resilience of the human spirit. As Morocco and its people navigate the challenging path to recovery, they do so with the knowledge that unity and support can triumph even in the darkest of hours. https://gamingpur.com/morocco-earthquake-2023/