Unveiling the Epic Fusion: Khaby Lame Joins Fortnite in a Revolutionary Collaboration!

Fortnite in a Revolutionary Collaboration: In an exciting cross-platform collaboration, Fortnite, the wildly popular battle royale game, is joining forces with TikTok sensation Khaby Lame. The news of this unique partnership has set the internet abuzz, as fans of both gaming and social media eagerly await the unveiling of what promises to be an extraordinary fusion of entertainment.
Khaby Lame, the renowned TikToker celebrated for his humorous take on overly intricate "life hack" videos, is making his way into the digital universe of Fortnite's Icon Series. With a staggering 161.9 million followers on TikTok, Lame has become a household name, capturing the hearts and laughter of millions across the globe. Now, his infectious charm and comedic prowess are set to make their mark on the gaming landscape.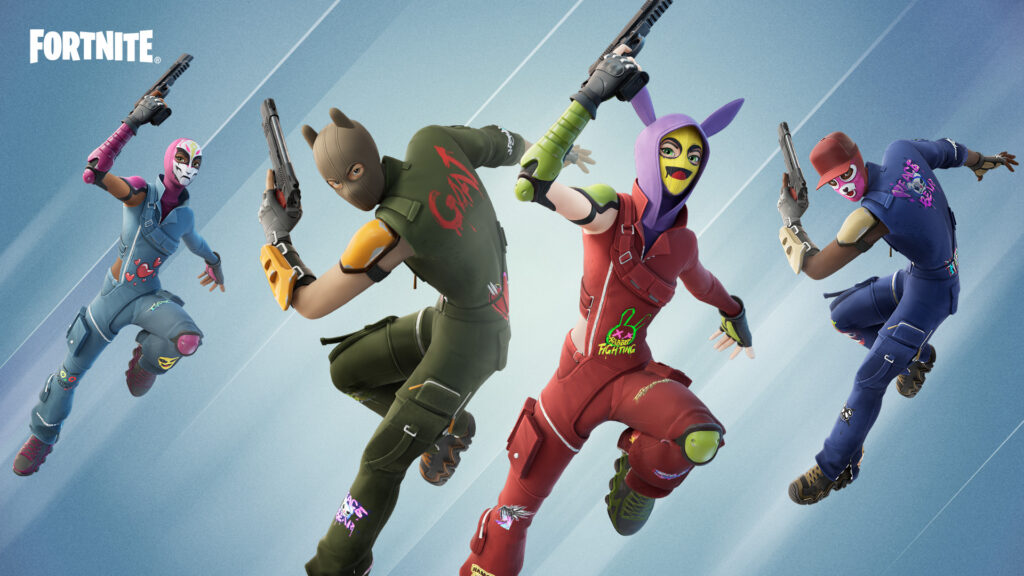 Epic Games, the creative minds behind Fortnite, have recognized Lame's immense influence and have inked a partnership that promises to reshape the gaming experience. This collaboration will feature a range of in-game items inspired by Khaby Lame's distinctive style. While the specifics of these cosmetic additions are still under wraps, the excitement surrounding the collaboration was heightened with a teaser announcement on the official Fortnite Twitter account.
In a video that took the internet by storm, Khaby Lame himself shared a tantalizing sneak peek into the collaboration. The 23-year-old social media sensation unveiled his impending presence in the Fortnite universe with a video that captured an intriguing moment. In the video, an unexpected guest rings Lame's doorbell, setting off a chain of events that leaves fans guessing. As Lame skillfully unravels a package adorned with his name, the anticipation builds, only to culminate in an enticing tease of what's to come.
Despite the contents of the package being shrouded in mystery, the video's caption, "I'm in," accompanied by the hashtag #FortniteChapter4Season4, leaves no doubt that a remarkable adventure is on the horizon. As fans dissect every frame and speculate on the collaboration's potential, the anticipation continues to grow.
Epic Games added fuel to the excitement with a confirming Tweet, revealing that the Khaby Lame Icon Series Fortnite bundle will make its debut in Chapter 4 Season 4, scheduled for release this upcoming weekend. The teaser image accompanying the announcement showcases Khaby Lame's signature shrug hand gesture emblazoned on his shirt. This has sparked speculation that this iconic gesture could potentially manifest as an emote within the game, allowing players to bring Lame's trademark humor into their virtual exploits.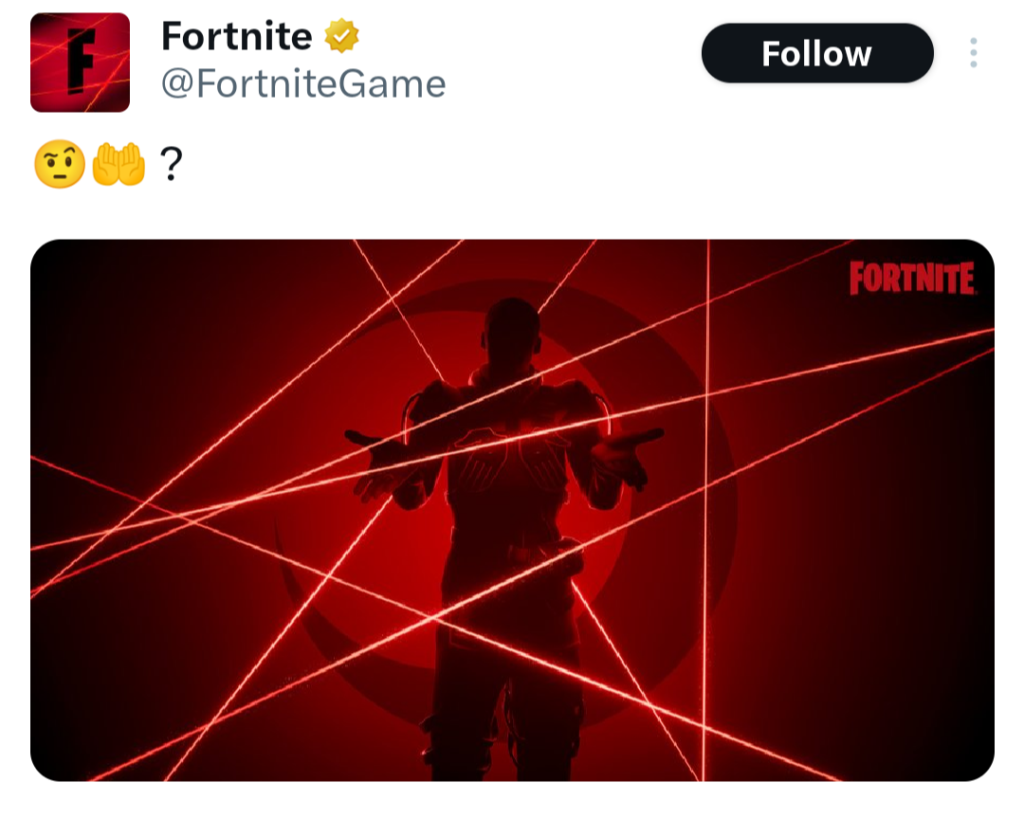 Born Khabane "Khaby" Lame on March 9, 2000, this Italian social media sensation of Senegalese origin has broken records and boundaries with his satirical content. Mocking elaborate "life hack" videos without saying a word, Lame has managed to resonate with audiences globally, earning him the title of the most-followed TikTok user as of April 2023. With his imminent foray into Fortnite, Lame's influence is poised to reach new heights, as he continues to transcend platforms and engage with a diverse audience.https://www.fortnite.com/
As the countdown to Chapter 4 Season 4 ticks away, enthusiasts of both Khaby Lame and Fortnite find themselves eagerly awaiting a collaboration that promises to be nothing short of extraordinary. Whether it's through exclusive in-game items, emotes that mirror Lame's signature moves, or a newfound sense of camaraderie among players, the Khaby Lame x Fortnite partnership is undoubtedly one of the most highly anticipated crossovers of the year.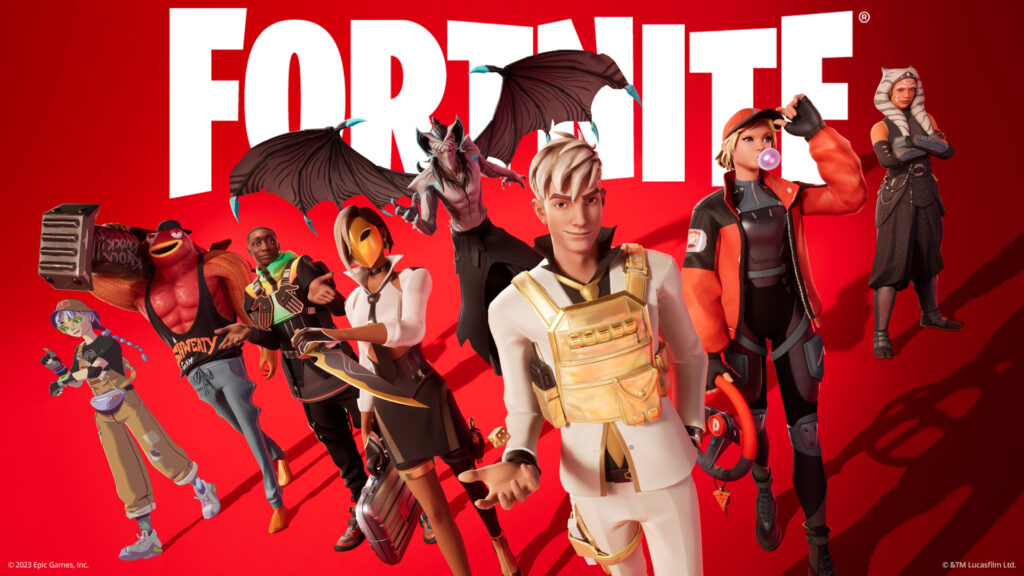 Conclusion
the convergence of Khaby Lame and Fortnite represents a harmonious blend of entertainment that transcends traditional boundaries. As the gaming world and social media sphere unite, the creative potential of this collaboration is limitless. With his relatable humor and unique style, Khaby Lame is set to carve out a lasting legacy in both realms, proving once again that innovation knows no bounds. As fans brace themselves for the launch of Chapter 4 Season 4, one thing is certain: Khaby Lame's journey into Fortnite is primed to reshape the digital landscape in a truly unforgettable way. https://gamingpur.com/world-athletics-championships-2023/