India vs Australia 1st ODI – India's Resounding Victory , Takes Commanding 1-0 Lead in Three-Match Series
India's Resounding Victory in India vs Australia ODI series
Stellar Performances: Shami's Five-Wicket Haul and Batsmen's Brilliance
KL Rahul Leads the Charge as India Seizes No.1 ODI Ranking
In a spectacular display of cricketing prowess, India outshone Australia in the 1st ODI, cementing their dominance with a commanding 1-0 lead in the three-match series. This article dives into the thrilling highlights of this match, focusing on India's remarkable win against the visit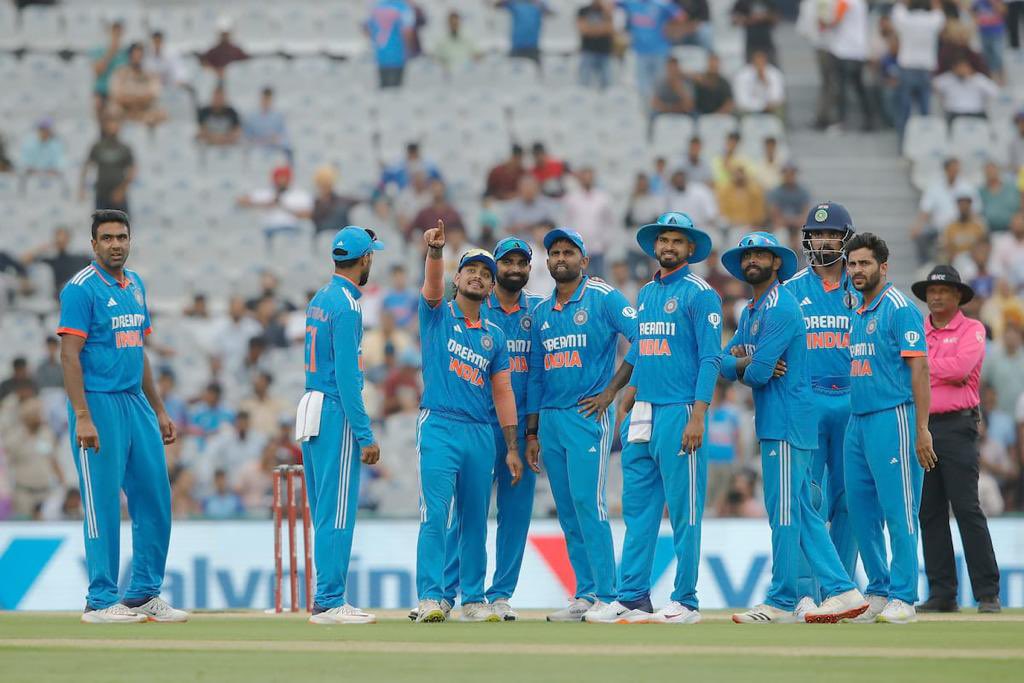 India vs Australia 1st ODI – India's Resounding Victory
The cricketing world witnessed an exhilarating showdown between India and Australia in the 1st ODI. India emerged victorious, clinching a five-wicket win that showcased their exceptional skills and determination.
Mohammed Shami Five-Wicket Haul Sets the Tone
India's star bowler, Mohammed Shami, delivered a stellar performance, claiming a career-best figure of 5-51. His impeccable bowling set the tone for India's dominance, and it was a sight to behold as he polished off Australia's tail.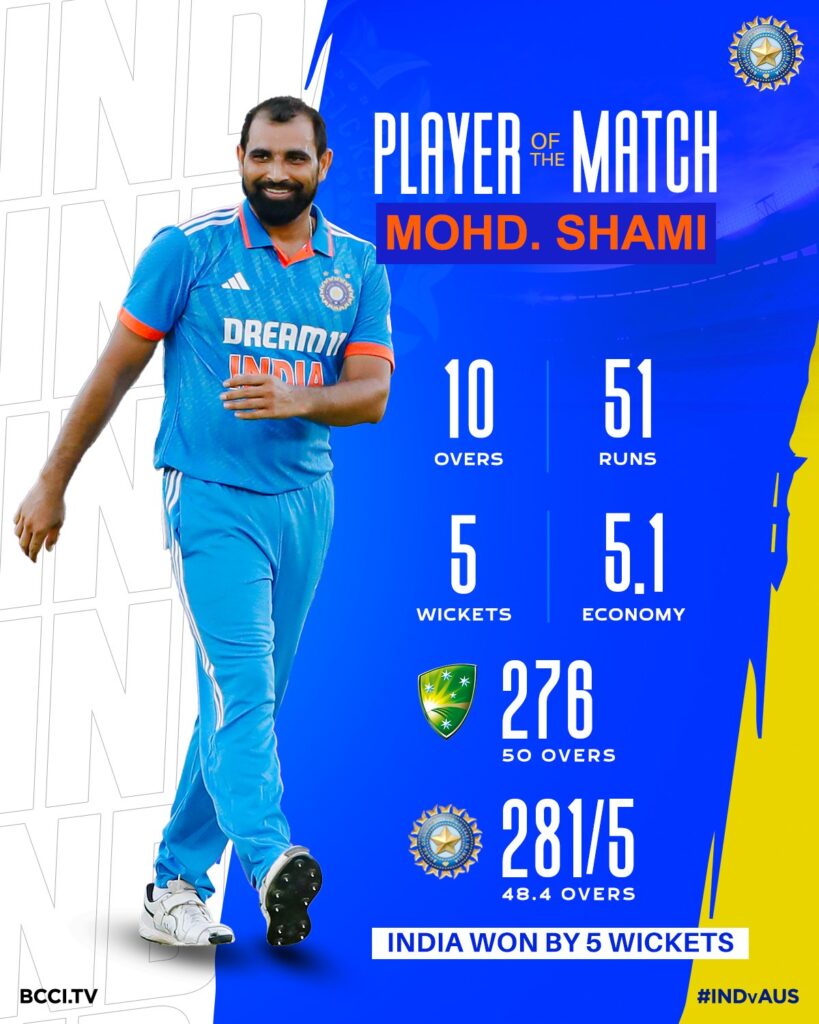 Batsmen's Brilliance Shines Through
India's frontline batters showcased their brilliance, leaving the Australian bowlers reeling. Shubman Gill and Ruturaj Gaikwad displayed remarkable form, scoring impressive half-centuries. Their partnership of 80 runs put India firmly on the path to victory.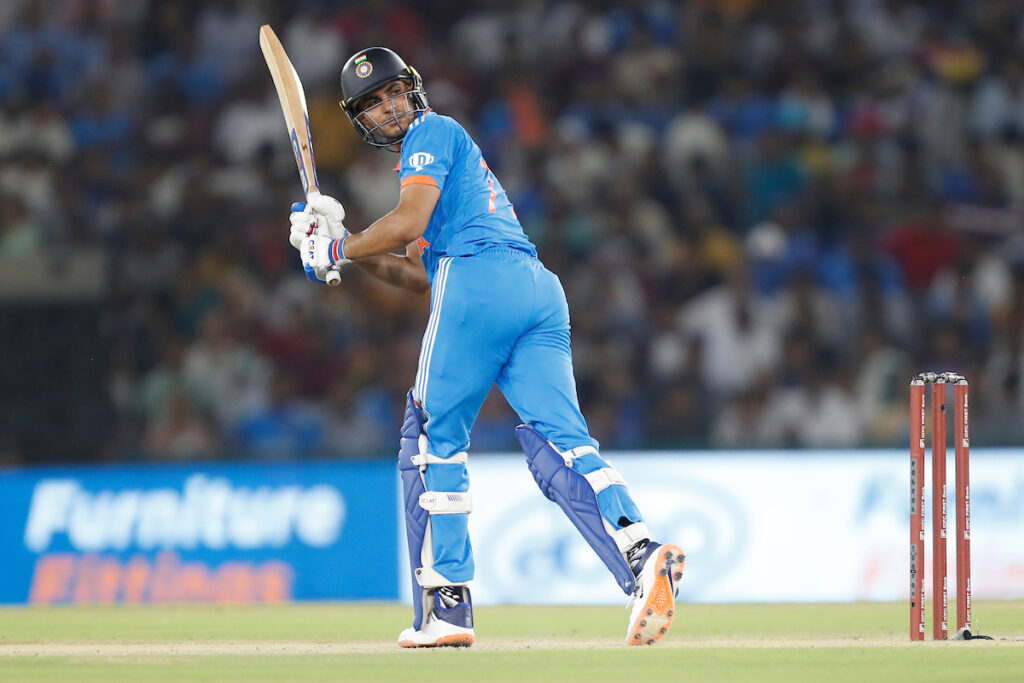 KL Rahul Captaincy Performance Leads the Charge
KL Rahul Captaincy Performance led from the front, displaying exemplary leadership on and off the field. His unbeaten 58 runs ensured India's victory, and his partnership with Suryakumar Yadav (50) proved pivotal in securing the win.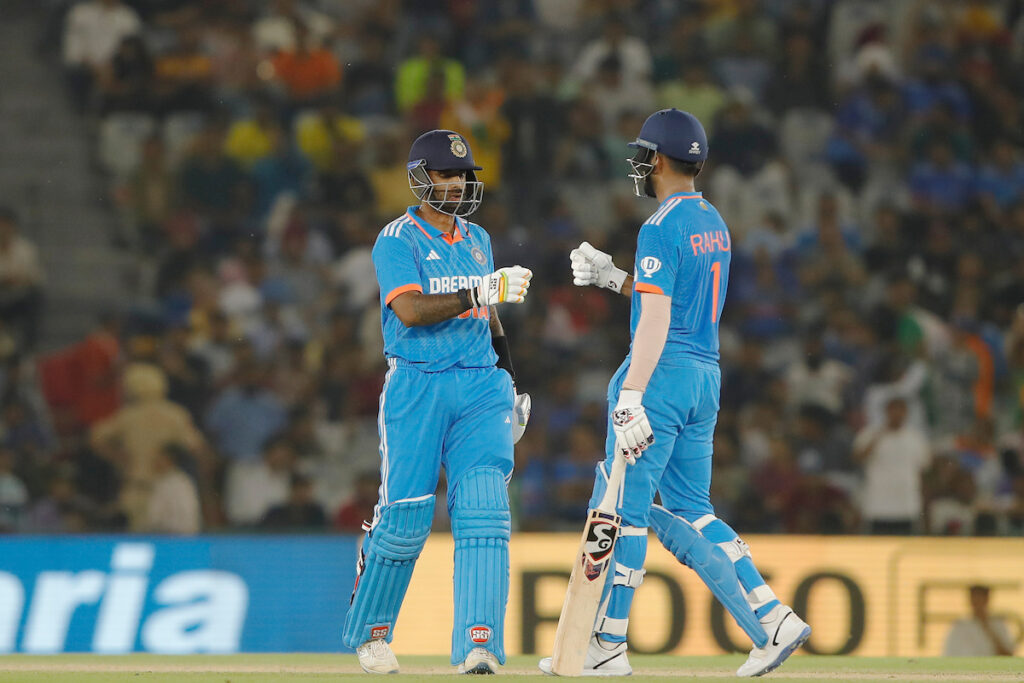 Stellar Performances: Shami's Five-Wicket Haul and Batsmen's Brilliance
The 1st ODI between India and Australia witnessed stellar performances from both teams. Mohammed Shami's five-wicket haul left the audience in awe, while India's batsmen displayed brilliance with four top-order players scoring half-centuries.
Shami's Bowling Mastery
Mohammed Shami's bowling mastery was on full display as he dismantled Australia's batting order. His control of swing and ability to hit the right lengths were instrumental in restricting Australia to 276 runs.
India's Batting Brilliance
India's batting brilliance was the highlight of the match. Shubman Gill and Ruturaj Gaikwad's remarkable performances with the bat paved the way for India's victory. Their partnership was the cornerstone of India's successful run chase.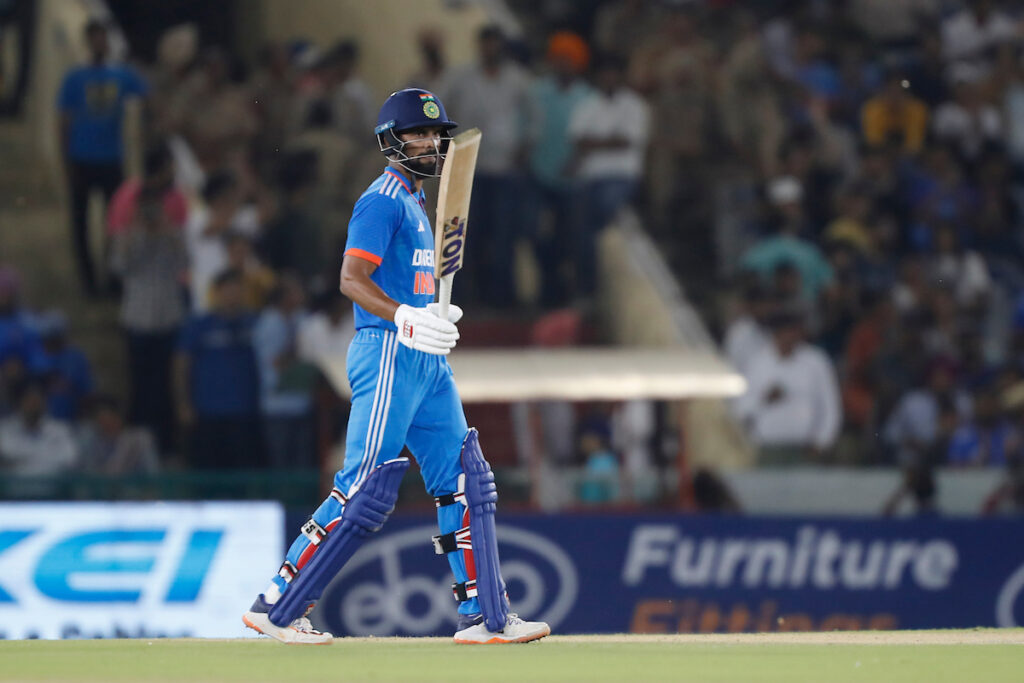 Captain KL Rahul's Leadership
KL Rahul's leadership was exemplary as he guided India to victory with his unbeaten 58 runs. His ability to handle challenging situations and build crucial partnerships was a testament to his leadership skills.
KL Rahul Leads the Charge as India Seizes No.1 ODI Ranking
India's triumph in the 1st ODI not only secured a 1-0 lead in the series but also catapulted them to the coveted No.1 spot in the ODI rankings. This victory marked a significant achievement for the Indian cricket team.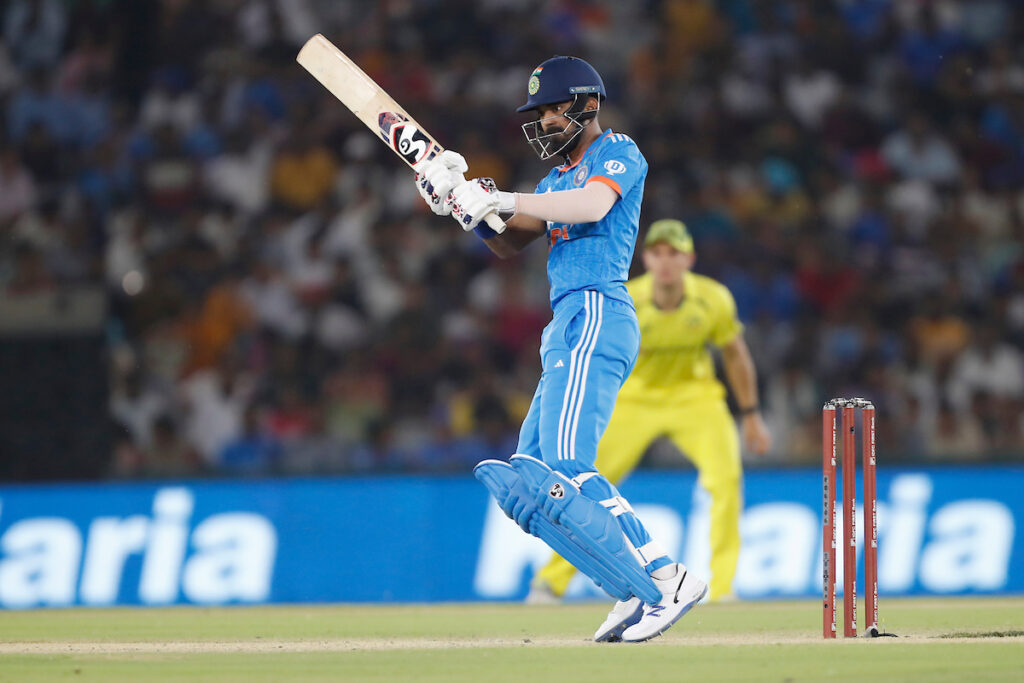 India's Rise to No.1 ODI Ranking
With this win, India's rise to the No.1 ranking in ODIs was confirmed. They surpassed Pakistan to claim the top spot, setting the standard for excellence in one-day international cricket.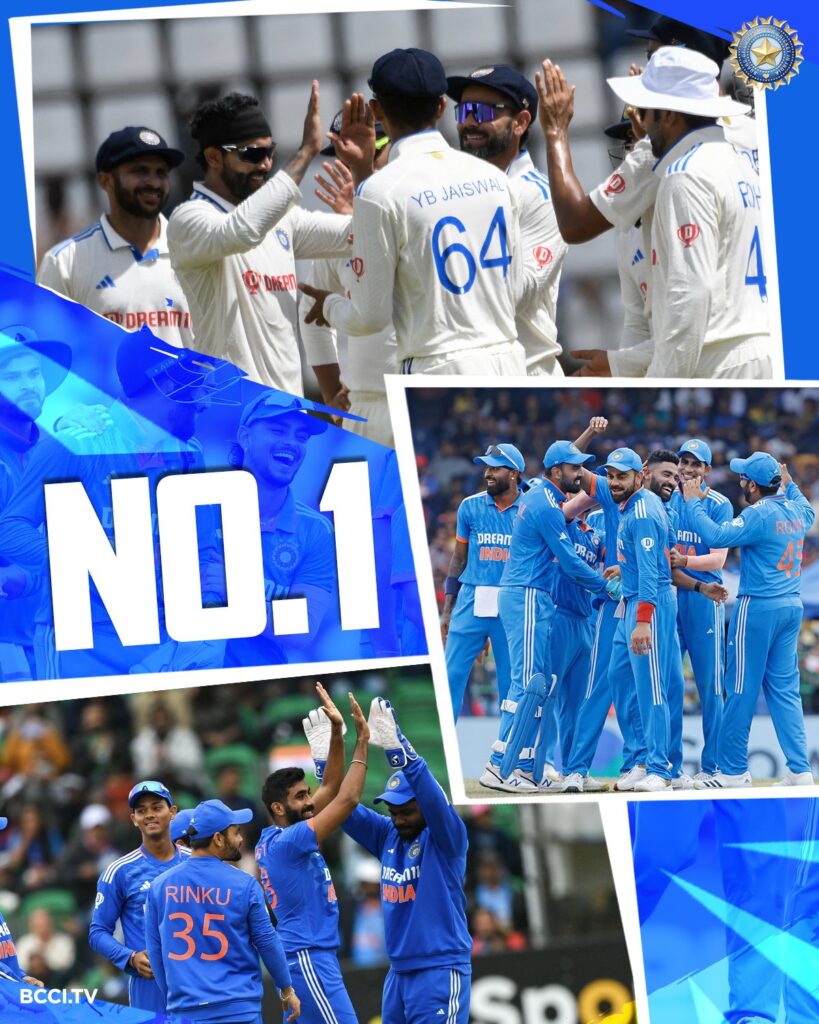 India's scintillating performance in the 1st ODI against Australia left fans ecstatic and proud. With a commanding victory, stellar individual performances, and KL Rahul's exemplary leadership, India has set the stage for an exciting series ahead. This win not only secured a 1-0 lead but also propelled India to the No.1 ODI ranking, showcasing their dominance on the international cricketing stage. Stay tuned for more thrilling cricketing action in the upcoming matches of the series.