Cricket Clash: Australia vs England – World Cup 2023 Unraveled
Australia's Dominance in World Cup 2023 Australia vs England Encounter : Australia's commanding performance in the World Cup 2023 clash against England highlighted their resilience and strength. With a total score of 286 runs, Australia's batting lineup, spearheaded by M. Labuschagne, C. Green, and valuable contributions from A. Zampa, demonstrated exceptional determination and skill.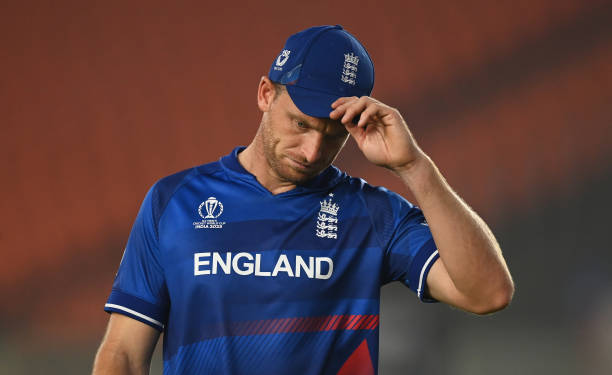 Pull shot:
"Australia vs England: Decoding the High-Octane Encounter"
"Scoring Breakdown: An In-depth Analysis of Australia vs England World Cup Showdown"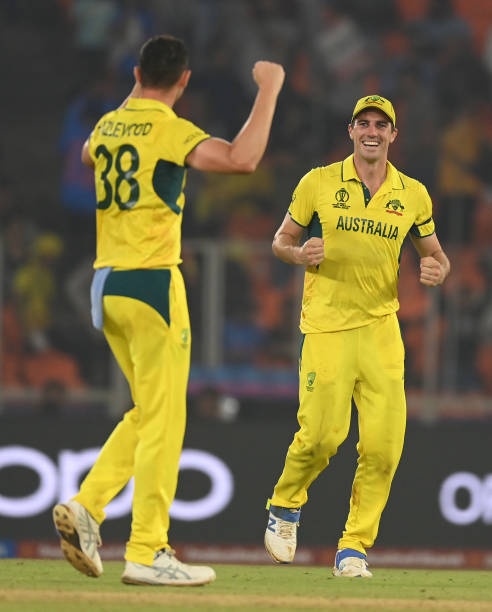 In a riveting clash of cricket titans, England faced off against Australia in the intense backdrop of the World Cup 2023, commonly known as Eng vs Aus, held at the renowned Narendra Modi Stadium.
Australia's Dominant Batting Display in the Australia vs England Duel
Australia, after opting to bat first following England's win in the toss, faced early challenges. Despite early wickets, their middle order, led by M. Labuschagne and C. Green, staged a remarkable recovery. However, the late wickets they conceded showcased a slight imbalance. Nevertheless, the standout performance by Adam Zampa, both with the ball and his instrumental knock, brought the team close to the 290-run mark, eventually leading to their triumph.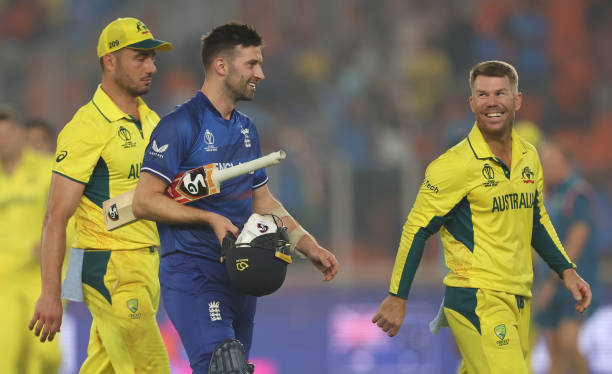 Bowling Brilliance: Adam Zampa and Pat Cummins Lead the Way
The impressive bowling prowess of Adam Zampa and Pat Cummins was the highlight of the match. Zampa's exceptional economy of 21 runs in 10 overs coupled with his three crucial wickets played a pivotal role. The duo's exceptional performances on what was considered a batting-friendly track added depth to Australia's bowling attack, contributing significantly to their win in the Australia vs England encounter.
Australia vs England : The Impactful Game Dynamics
The significance of Australia's masterful utilization of the two new balls was evident as Mitchell Starc and Josh Hazlewood's early breakthroughs set the tone for their team. The relentless fightback from England, led by Dawid Malan and Ben Stokes, posed a challenge, yet Pat Cummins and Adam Zampa's crucial strikes tilted the balance back in Australia's favor. Despite commendable efforts from Moeen Ali and Stokes, the inability of the lower order to sustain the momentum sealed Australia's victory.
Australia's Triumph: Impact on World Cup 2023 Standings
This victory marks Australia's fifth consecutive win in the tournament, propelling them ahead in the standings. Despite a slightly under par score of 286, Australia's renowned bowling attack delivered exceptionally, further solidifying their reputation in the World Cup 2023 campaign.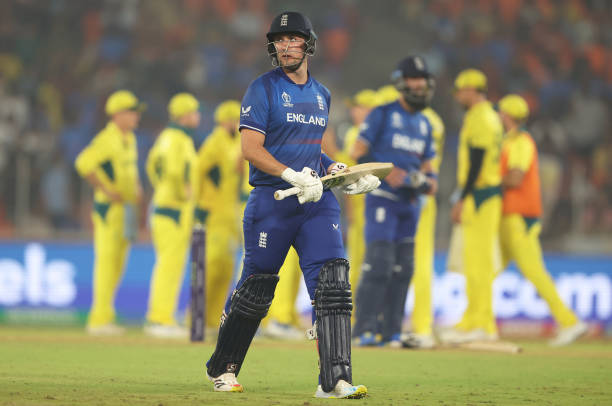 Australia vs England- A Spectacle of Cricketing Excellence
The Australia vs England match in the World Cup 2023 stood as a testament to the unpredictable nature of cricket. With standout performances, gripping game dynamics, and a testament to skill and determination, this encounter left a lasting impact on fans worldwide. The nail-biting moments and stellar displays showcased the sheer brilliance and competitive spirit of cricket, leaving enthusiasts spellbound.