World Cup 2023: Ind vs SL – Wankhede Showdown for Semi-Final Clash
Hot talks:
"In this match of World Cup: The Wankhede Encounter"
"Stakes and Scenarios: Contrasting Trajectories in the World Cup 2023 Battle"
"Team Updates and Probable Changes for this important match between India and Sri Lanka"
"Ind vs SL World Cup 2023: Predictions for Wankhede's Pitch"
"Statistical Milestones: Records in the India vs Sri Lanka World Cup cricket Match"
"Player Insights: Sharma and Silverwood Speak Ahead of Clash"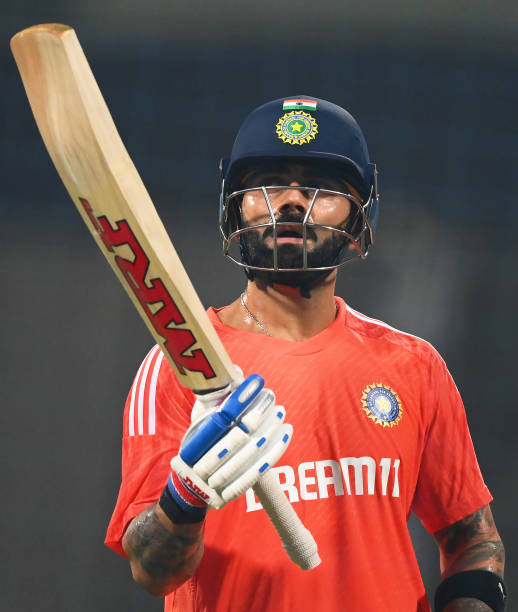 ---
The fever of World Cup 2023 intensifies at the iconic Wankhede Stadium as India and Sri Lanka clash in a pivotal encounter. This Ind vs SL showdown holds immense significance, marking a stark evolution from the historic 2011 final.

VS

ODI 33 of 48
Match Time: Today – 2:00 pm
Stark Contrasts: India's Dominance vs Sri Lanka's Struggle in World
In the World Cup , India has upheld their favorites' status by securing victories in all six matches. Conversely, Sri Lanka, arriving via the Qualifier route, grapples with a challenging campaign, garnering only four points in six games. Their recent loss to Afghanistan adds pressure, accentuating the high-stakes nature of this World Cup clash.
Ind vs SL World Cup 2023: Key Players – Shreyas Iyer and Angelo Mathews
Shreyas Iyer, India's designated No. 4 in World Cup 2023, faces scrutiny due to recent vulnerabilities against short balls. Angelo Mathews, equipped with a stellar record against India, aims to leverage his past performances, possibly prompting strategic changes for Sri Lanka in the crucial Ind encounter against IND.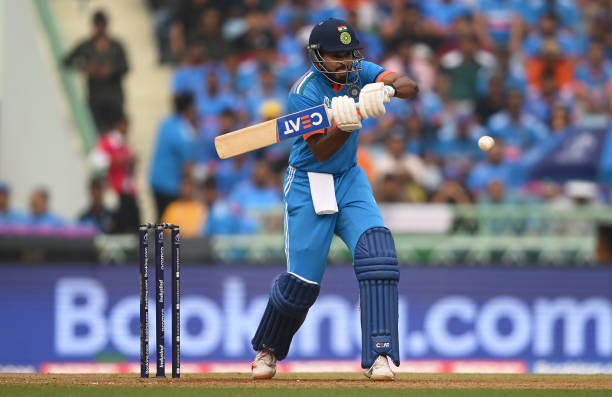 Team Updates and Probable Changes for this important match between India and Sri Lanka
With Hardik Pandya's absence, India might field an unchanged XI, relying on their formidable lineup. Sri Lanka contemplates introducing Dinuth Wellalage for a potential shift in their playing eleven in this India vs Sri lanka game.
Win probability
India 83% | Sri Lanka 17%
Predicting Wankhede's High-Scoring Trends
Wankhede Stadium, known for high-scoring encounters, is anticipated to witness another run-filled match in the Ind vs SL CRICKET WORLD CUP game. The temperature at 35°C without rain predictions sets the stage for an intense clash.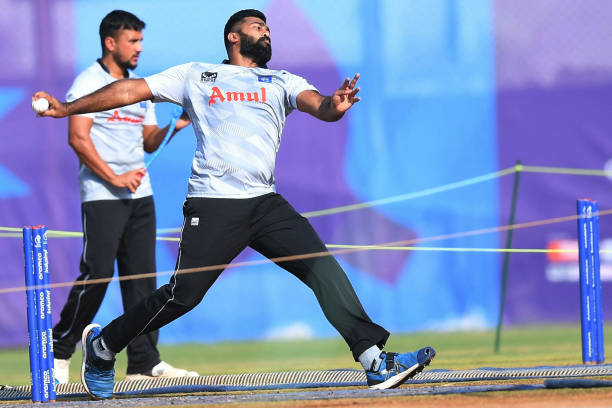 Statistical Milestones and Trivia
Virat Kohli, on the brink of breaking records held by Sachin Tendulkar, eyes historic feats in this World Cup encounter against Sri Lanka. Shreyas Iyer seeks to join the league of the fastest Indian batsmen in 2023 World Cup.
Player Insights and Quotes Before the Clash
Rohit Sharma and Sri Lanka's head coach, Chris Silverwood, provide insights into the potential unpredictability and positives within their teams, setting the stage for an enthralling India vs Sri 2023 Lanka World Cup showdown.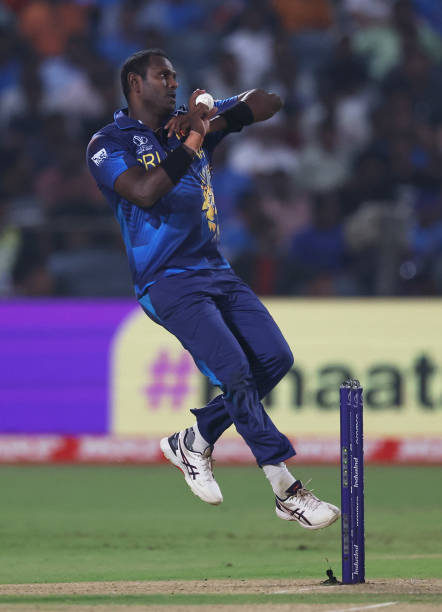 The Ind vs SL World Cup 2023 encounter is poised to be a pivotal moment in the tournament, shaping the journey to the semi-finals. As the two cricketing giants collide, expect a match filled with excitement and high-stakes action at the iconic Wankhede Stadium. https://x.com/cricketworldcup?s=09