India's Dominant Victory Over Pakistan: Extending Their Winning Streak in the 2023 World Cup : India vs Pakistan
India's winning streak continued In an electrifying clash at the Narendra Modi Stadium in Ahmedabad, India once again proved their dominance over arch-rivals Pakistan, extending their winning streak to a remarkable 8-0 in the 2023 World Cup. The Men in Blue outclassed Pakistan in every department of the game, securing a thumping 7-wicket victory. In this blog, we'll delve into the highlights of the match and examine India's extraordinary performance.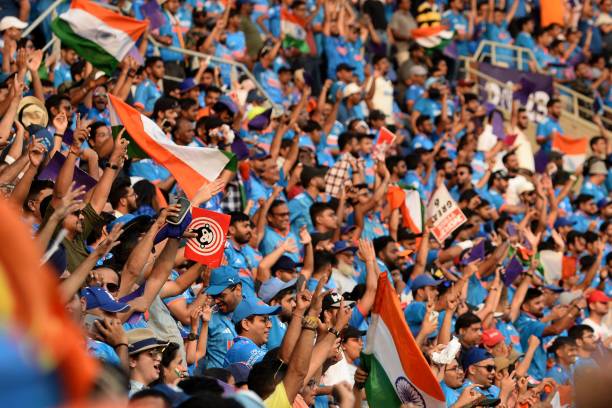 India vs. Pakistan – A Historic Rivalry :
For cricket fans worldwide, an India vs. Pakistan match is the epitome of rivalry and excitement. The clash at the Narendra Modi Stadium in Ahmedabad was no different, where Indian skipper Rohit Sharma won the toss and opted to bowl first.
India's Bowling Brilliance :
India's decision to bowl first proved to be a masterstroke. Led by the exceptional Jasprit Bumrah, the Indian bowlers bundled out Pakistan for a mere 191 runs in 42.5 overs. Bumrah was the standout performer, finishing with figures of 2/19 in his seven overs. This early dominance set the stage for India's successful run chase.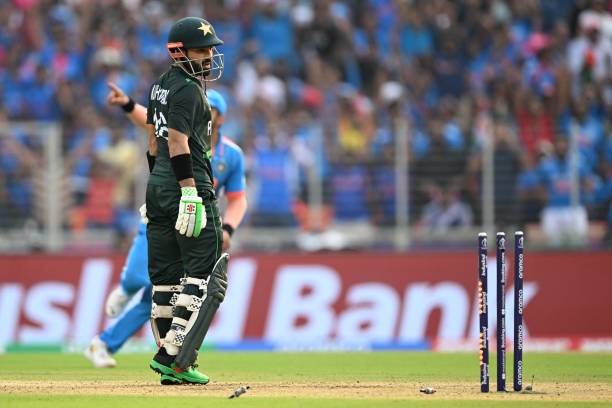 Pakistan's Collapse :
Pakistan had a promising start, with Babar Azam and Mohammad Rizwan at the crease and the scoreboard reading 155-2 in the 30th over. However, India's Mohammed Siraj dismissed Babar, sparking a dramatic collapse. Pakistan couldn't hold out for their full quota of 50 overs, and their innings ended at 191 runs.
India's Batsmen Shine :
India's top-order batsmen, including Rohit Sharma, Shreyas Iyer, and KL Rahul, delivered exceptional performances, securing the win with ease. Rohit Sharma's explosive innings of 86 off 63 balls set the tone for India's chase. Shreyas Iyer's unbeaten 53* and KL Rahul's composed 19* ensured that India reached the target in just 30.3 overs.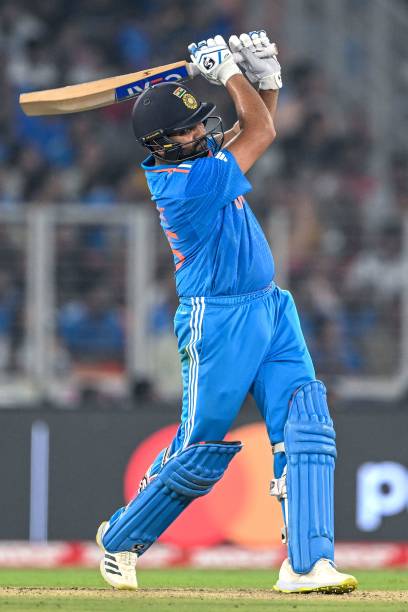 The Stakes in the 2023 World Cup :
In the 2023 World Cup, India and Pakistan currently hold the third and fourth positions, respectively. India's confidence is riding high, with a recent Asia Cup victory where they dominated Babar Azam's team with a massive 228-run win.
With the likes of Rohit Sharma, Virat Kohli, and KL Rahul in exceptional form with the bat, Indian fans have every reason to be optimistic. Shubman Gill's inclusion in the squad further strengthens India's chances.
Pakistan's Batting Lineup :
While Pakistan's Mohammad Rizwan and Abdullah Shafique displayed their prowess with centuries against Sri Lanka, skipper Babar Azam is yet to make a significant impact in this marquee tournament. The clash against India was an opportunity for him to step up.
Battle of the Bowlers :
Both India and Pakistan have seen standout performances from their bowlers, including Bumrah, Jadeja, Hasan Ali, and Haris Rauf. The clash between these bowling talents added another layer of excitement to the match.
India's winning streak continued World Cup Record :
India's winning streak record continued against Pakistan in World Cup matches , with an impressive tally of 8 victories without a single loss. If they maintain this momentum, they could tie the record for the most wins against a single team in the World Cup, currently held by Pakistan against Sri Lanka with 8 victories.
Squads in Focus :
In the 2023 World Cup, the Indian squad, led by Rohit Sharma, boasts a combination of young talent and experienced players. The likes of Hardik Pandya, Virat Kohli, and Jasprit Bumrah continue to be key contributors.
On the other side, Pakistan's squad, captained by Babar Azam, includes talents like Shaheen Afridi and Hasan Ali, who can potentially turn the tide in their favor.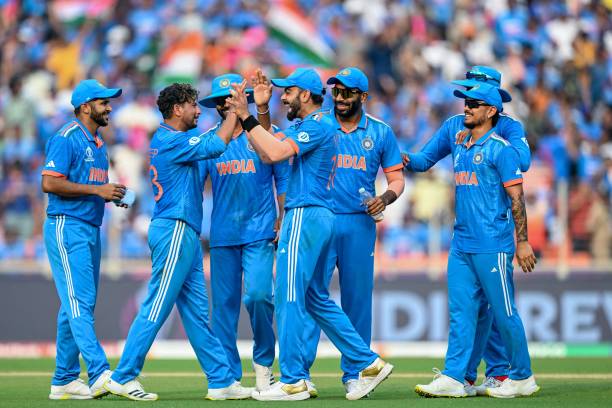 The India vs. Pakistan clash in the 2023 World Cup was a thrilling encounter that showcased India's dominance once again. With a comprehensive 7-wicket victory, India extended their winning streak against Pakistan to 8-0. As the tournament progresses, fans eagerly await more exciting matches and the opportunity for their favorite teams to make their mark on the world stage. India's exceptional performance is a testament to their prowess in the cricketing world, and they will be looking to maintain their winning momentum in the games to come.