IND vs PAK 2023 World Cup: A Super Clash: Key Stats and Strategies
"Countdown to Clash: Ind vs Pak 2023 World Cup"
"Crucial Stats from Narendra Modi Stadium"
"3 Winning Strategies for Pakistan Against India"
"Rohit and Kohli – The Powerhouse Duo"
"Opening Challenge: Bumrah and the New Ball"
"Reinforcing the Pace Attack"
"Nawaz's Struggles and the Need for Change"
"The Ahmedabad Advantage for Seamers"
"Final Thoughts on Pakistan's Game Plan"
"Can Pakistan Defy the Odds in the IND vs PAK Clash?"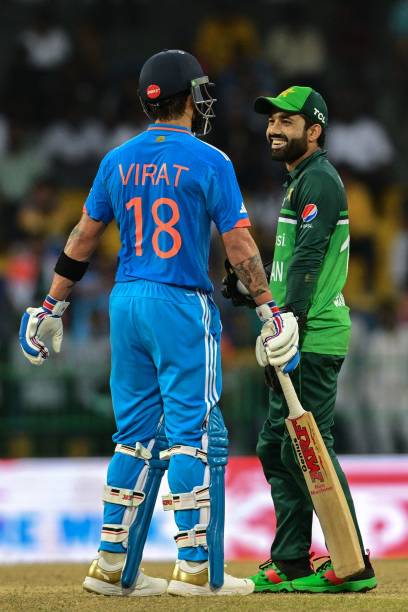 ---
Countdown to Clash: Ind vs Pak 2023 World Cup
The much-awaited Game of Ind vs Pak 2023 World Cup is set to unfold in Ahmedabad. As we look forward to this intense battle, let's delve into some crucial stats, strategies, and factors that could impact the outcome of this high-stakes encounter.
Crucial Stats from Narendra Modi Stadium
The Narendra Modi Stadium in Ahmedabad has witnessed some remarkable ODI records. With four matches played so far, here are some key statistics to keep in mind:
Matches won by teams batting first: 2
Matches won by teams batting second: 2
Highest individual score: 152* by Devon Conway (NZ)
Best bowling figures: 4/12 by Prasidh Krishna (IND)
Highest team total: 283/1 – New Zealand vs. England, 2023
Lowest team total: 169 – West Indies vs. India, 2022
Highest successful run-chase: 283/1 – New Zealand vs. England, 2023
Average first innings score: 240
3 Winning Strategies for Pakistan Against India
To overcome the historical dominance of India in World Cup clashes, Pakistan must focus on three key strategies: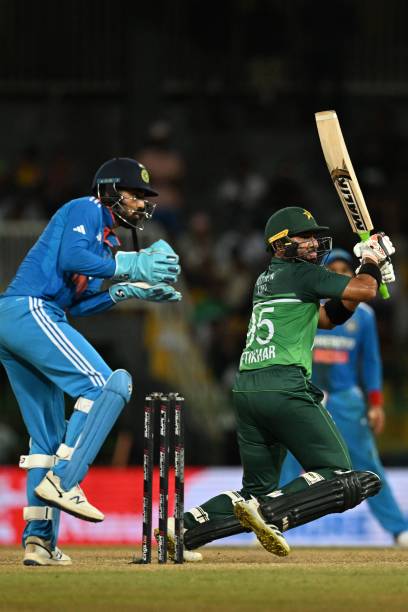 1 Rohit and Kohli – The Powerhouse Duo
The top priority for Pakistan is to dismiss Rohit Sharma and Virat Kohli early in their innings, as these two are in exceptional form.
Pakistan's past success in removing them within the Powerplay should be a blueprint for this encounter.
2 Opening Challenge: Bumrah and the New Ball
Pakistan's openers need to navigate the new ball skillfully, particularly against Jasprit Bumrah, who has been in superb form.
A solid start will create pressure on the Indian bowling attack on a potentially flat Ahmedabad track.
3 Reinforcing the Pace Attack
Pakistan should consider bringing in Mohammad Wasim, a right-arm pacer, in place of one of the spinners.
This change can bolster their pace attack and take advantage of the seam-friendly conditions in Ahmedabad.
Nawaz's Struggles and the Need for Change
Mohammad Nawaz, one of Pakistan's spinners, has been struggling with form, conceding runs and lacking penetration. Wasim could provide the necessary boost to the bowling unit, allowing Shaheen Afridi to focus on early breakthroughs.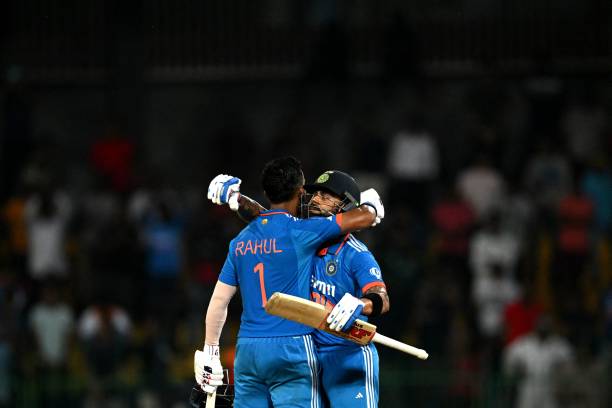 The Ahmedabad Advantage for Seamers
The Narendra Modi Stadium's pitch history suggests that seamers might play a crucial role, making Wasim's inclusion even more logical. The ability to bowl at the death and contribute with the bat adds value to the team.
Final Thoughts on Pakistan's Game Plan
As Pakistan prepares to face India in the 2023 World Cup, these strategies, stats, and the inclusion of Mohammad Wasim could be the keys to success. Defying the odds against a dominant Indian side won't be easy, but with the right approach, Pakistan has a chance to make history in this epic clash.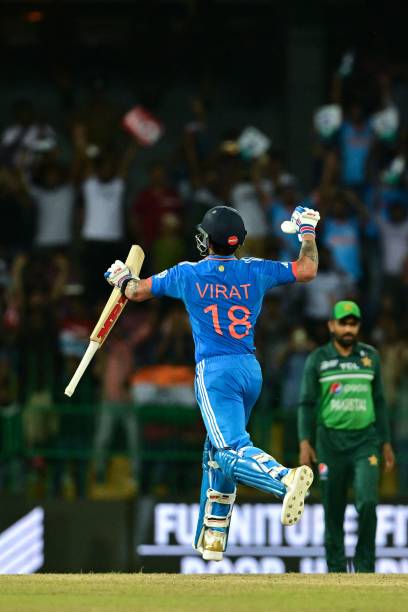 Can Pakistan Defy the Clash of Odds in the IND vs PAK 2023 World cup?
The stage is set, and the world is watching. Pakistan's quest to break the World Cup jinx against India will be a monumental task, but cricket has a way of surprising us. Will Pakistan emerge victorious in this high-stakes encounter? The answer awaits on the 14th of October, 2023.