Undawn Desert Fury Update: New Map, Events, and More – Level Infinite's Latest Expansion (25 August news)
Undawn Desert Fury Update:- Delve into the exciting world of "Undawn: Desert Fury" as Level Infinite, in collaboration with LightSpeed Studios, presents an enthralling update to the free-to-play open-world survival RPG. Unveil a host of captivating additions including an expansive new map, compelling storylines, exhilarating raids, diverse character roles, immersive events, and an array of thrilling gameplay elements, all integrated seamlessly into the latest version of the game.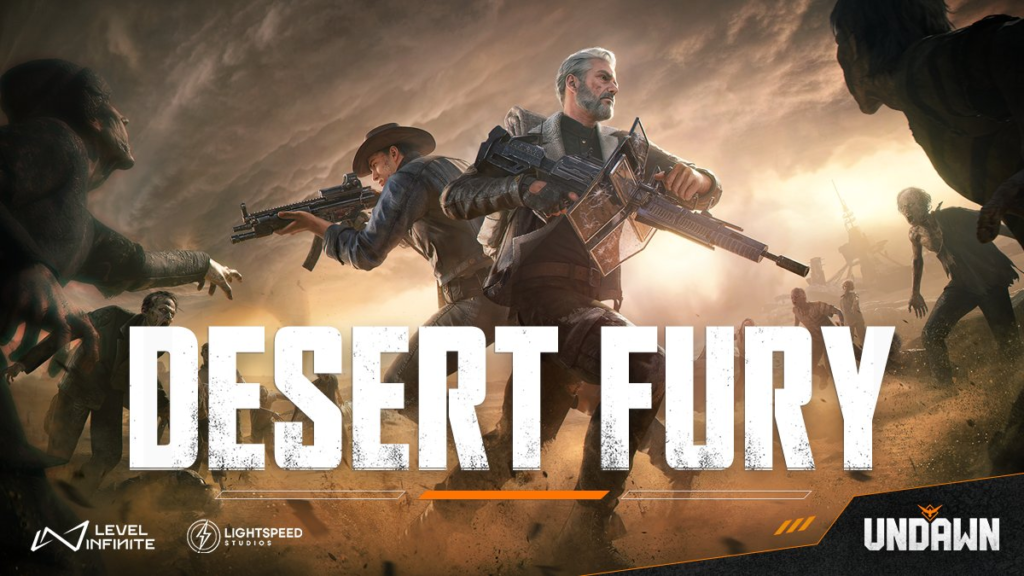 Discover the Golden Desert "New Map":
Embark on an adventure to the Golden Desert, a region shrouded in legends of UFO sightings and military-restricted zones. Unearth the secrets concealed beneath the layers of sand, from luxurious hotels to serene oases. Immerse yourself in this hauntingly beautiful desert landscape, teeming with wildlife like antelope, foxes, and coyotes, as you untangle the mysteries it holds.
Embark on "The Abyss" New Story:
Join a perilous expedition into the heart of the Koller Mine Laboratory, where Catherine's team disappeared without a trace. Survivors, including yourself, must brave the hazards of the treacherous Golden Desert to uncover the preserved enigmas of the laboratory. Danger lurks at every turn as you unravel the truth behind the mysteries.

Transform "Junkyard" into a New Settlement for Owls:
Once a scrapyard, the Junkyard now flourishes as a vibrant racing hub and haven for vehicle customization. Controlled by the Owls, this location offers opportunities to align with them, overcome trials, and elevate your settlement's status. Elevate your reputation to unlock unique rewards, from musical instruments to stylish costume designs.
Embrace "Troubadour" and "Highwayman" New Roles:
Highwayman Job:
– Become a Highwayman, ready to enhance your vehicles for superior performance.
– Experience the musical thrill by activating auto-pilot and tuning into the radio during your drive.
– Unlock this role on September 14. Level Requirement: 79
Troubadour Job:
– Embrace the role of a Troubadour with the ability to play 5 instruments: electric guitar, bass, keytar, wooden crate, and djembe.
– Join the Band and Road Tour Mode, debuting on August 31, for musical adventures.
– Achieve this role at Level 75.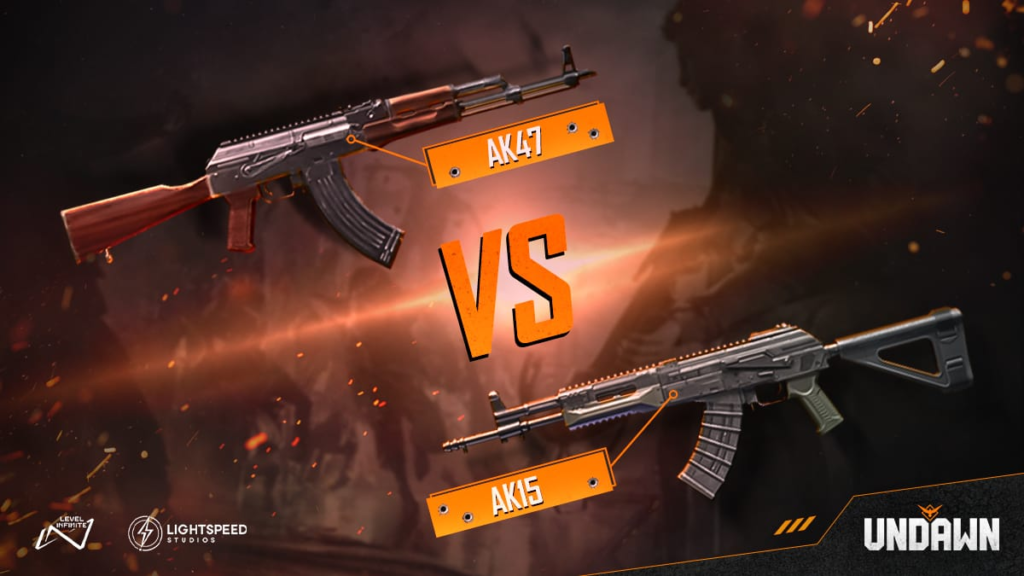 Engage in Fresh Events and Innovative Gameplay Modes:
1. A novel threat emerges amidst the fierce sandstorm and hidden monstrous creatures of the Golden Desert, prompting Ravens Shelter to investigate.
2. Daily Camp Supplies Task:
Engage in this recurring responsibility to acquire essential provisions. Unlock exclusive musical instrument "Call of the Blue" and impressive furniture like "Jade Eye" and "Gold Leaf Fan."
3. Weekly Frontline Rescue:
Participate in missions every week to earn Army Desert Supplies that can be exchanged for alloy and modification packs.
4. Beast Intel:
Collaborate with Catherine to rescue the missing investigative team and uncover the truth behind the mysterious threat.
5. Fast Ops:
Put your vehicle skills to the test on the Golden Desert race track and demonstrate your driving prowess during Ravens Shelter's survival drills.

Upcoming Game Modes:
1. Wilderness Whirlwind:
Prepare for an exhilarating desert race! Outmaneuver opponents and be the first to cross the finish line. This replaces the Raging Seas mode every Monday night.
2. Foggy Battle:
Search for crucial resources left behind by the rescue team in the murky Blockade zone. Uncover black boxes, decode their data, and trace the supplies. This mode replaces Camp Patrol every Tuesday.
3. Nightmare Special Op – Helia Military Base:
The Ravens are determined to infiltrate the heavily guarded Helia Airbase again to neutralize the giant mecha and formidable drones.
4. Training Match:
Battle it out in the Doomsday Training Ground desert map, capturing various hotspots to claim victory and earn fantastic rewards. Tiers will reset with each new cycle.
5. Hotspot Combat Mode and Arena Mode:
Both modes offer increased Tier Points and Combat Points compared to Annihilation Mode. Arena Mode is available only on weekends.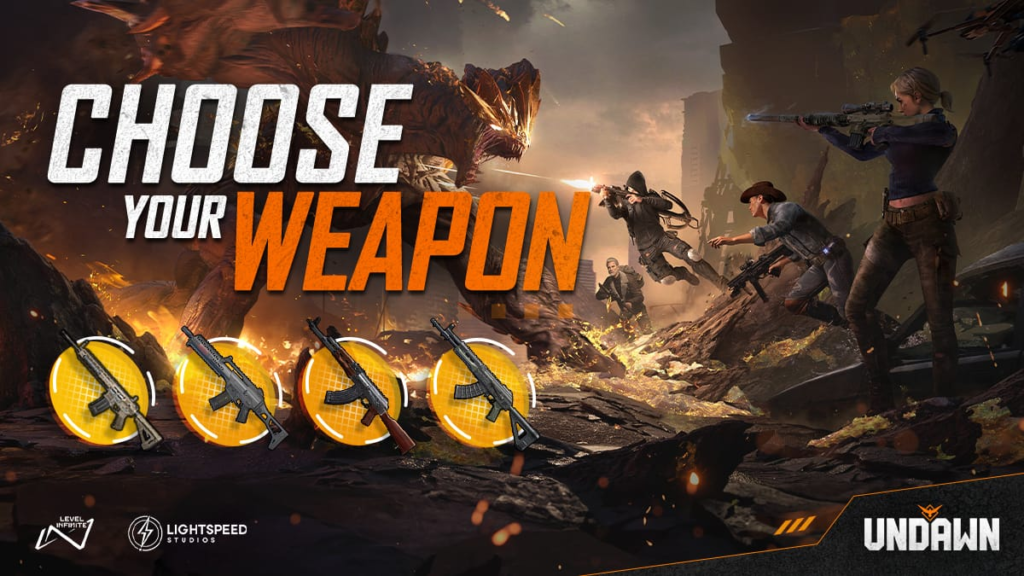 Optimizations and other updates,Undawn Desert Fury update:
1. Refined Exploration Interface:
Navigate the Desert Exploration Shop for item exchanges using Exploration Points. Revel in the recently incorporated Golden Desert music collection.
2. Faster Role Switching:
Reduce role-switching time with the addition of an action log display on the Roles screen.
3. Enhanced Vehicle Features:
Elevate vehicle experiences with the introduction of Comfort Mode and Sport Mode.
4. Enhanced NPC Clarity:
Improve the comprehensibility of NPC roles through map marker labels.
5. Optimized Stronghold View:
Enhance the accuracy of ADS view for stronghold deaths.
6. Advanced Video Settings:
Unveil new video settings options that automatically revert to default after the update. Simply revisit Video Settings post-update for any necessary adjustments.
7. New Camp Additions:
Introduce fresh camp entertainment facilities and a new @all chat function (usable by camp management up to 3 times daily per person).
8. Updated Training Event:
Modify the content and questions in the Good Chemistry quiz for the weekly roommate training event.
9. Expanded Astral Tower:
Raise the Astral Tower level cap to 81–100 and incorporate a new tier: Pinnacle Warrior.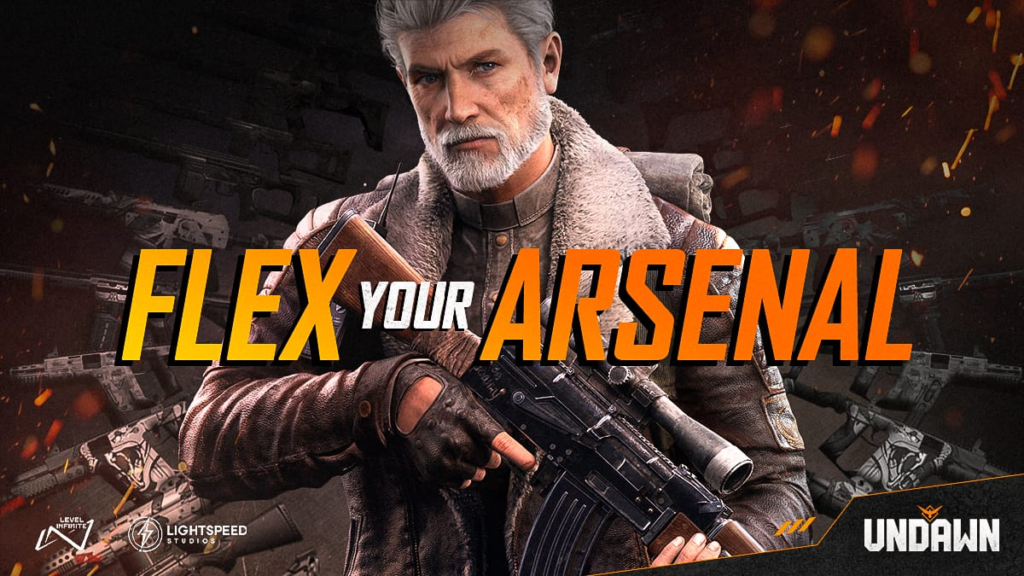 Homestead Enhancements:
1. Homestead Level Expansion:
   – The Homestead Level Cap has been extended to Level 13.
2. Vehicle Showcase:
– Exhibit your cherished vehicles within your homestead's garage.
3. Increased Furniture Allocation:
– Enjoy a higher item allowance per homestead level, now boosted by 50 items.
4. Balcony Beautification:
– Place furniture items on balconies to enhance their visual appeal.
5. Enhanced Camera Management:
– Enhance your FreeCamera Mode control experience with optimized controls.
6. Enhanced Layout Management:
– Experience improved methods for arranging structures and furniture within your homestead.
7. Blueprint Organization:
– Unlocked blueprints are now prioritized at the top. Tap locked blueprints to learn how to acquire them.
8. Crop Commerce:
– Farmland roses can now be listed in the Trading Post. Roommates have the privilege to cultivate and reap rare crops, limited to crops from extreme weather and red roses, solely within their homesteads.

Uncover the Undawn Desert Fury update's extensive enhancements, from gameplay innovations to Homestead updates. For in-depth insights, consult our Undawn controller support guide. Don't hesitate to drop your inquiries in the comments, and expect prompt and comprehensive responses.
Explore, survive, and thrive in the thrilling realm of "Undawn: Desert Fury"! https://gamingpur.com/mobile-legends-exciting-upcoming-skin-series-unveil/
https://gamingpur.com/chandrayaan-3s-historic-soft-landing-on-moon-indias/