Shah Rukh Khan's JAWAN box office collection set a remarkable record with 350cr in 3 days, establishing him as the undisputed King of Bollywood.
Shah Rukh Khan's JAWAN box office collection : Shah Rukh Khan, the charismatic King of Bollywood, has made an explosive comeback with his latest film, "Jawan." Directed by Atlee Kumar, this action-packedthriller has not only shattered box office records but also ignited intense political debates. In this comprehensive blog post, we'll delve deep into how Jawan box office collection stormed the box office, how the enchanting chemistry between Shah Rukh Khan and Nayantara has enriched the storyline, how Atlee Kumar has ventured into Bollywood with a resounding success, and how the film's political analysis has stirred impassioned discussions.

photo by jawan official X
Shah Rukh Khan's Jawan Box Office Collection: A Global Phenomenon :
The Jawan box office collection has been nothing short of extraordinary, surpassing all expectations. This film has notched up a staggering 350 crore rupees in worldwide collections, dominating both domestic and international markets. On its very first day, "Jawan" amassed a jaw-dropping 65 crore rupees in Hindi alone, with an additional 5 crore rupees from Tamil and Telugu screenings. This groundbreaking achievement marked "Jawan" as the first Bollywood film to exceed 60 crore rupees on its opening day.
In just two days, "Jawan" skyrocketed past the 200 crore rupee mark worldwide, achieving a remarkable two-day collection of 274 crore rupees. By the third day, it had gracefully crossed the 300 crore rupees threshold. According to esteemed critic Ramesh Bala, "Jawan" now stands tall with a total worldwide collection surpassing 350 crore rupees.
Srk Saved Bollywood: The King of BOLLYWOOD Returns
Shah Rukh Khan, often referred to as the "King of Bollywood," has undoubtedly saved Bollywood with his triumphant return. This film marks his resurgence after a hiatus since 2018, reminding audiences of his enduring charm and acting prowess.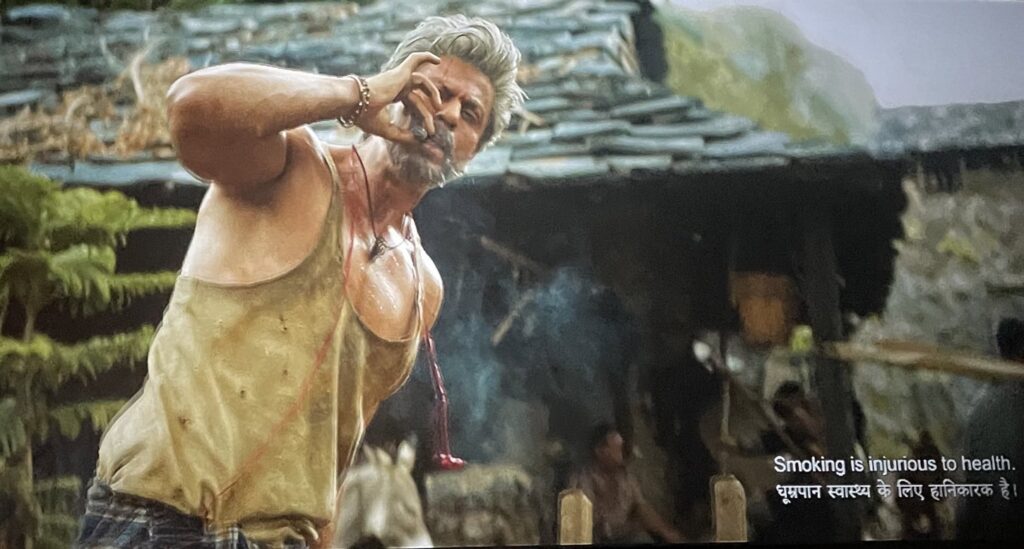 photo by jawan official X
The Charm of Shah Rukh Khan and Nayantara
A highlight of "Jawan" is the enchanting on-screen romance between Shah Rukh Khan and Nayantara. These two remarkable actors unite for the first time in this film, and their captivating chemistry has been lauded by fans and critics alike. Nayantara portrays a journalist who falls deeply in love with Shah Rukh Khan's character, a military officer.
The scenes shared by Shah Rukh Khan and Nayantara bring a delightful blend of emotion and humor to this action-packed narrative. Their intimate moments on screen have sent temperatures soaring, and Nayantara's impeccable Hindi dialogue delivery has earned her well-deserved praise.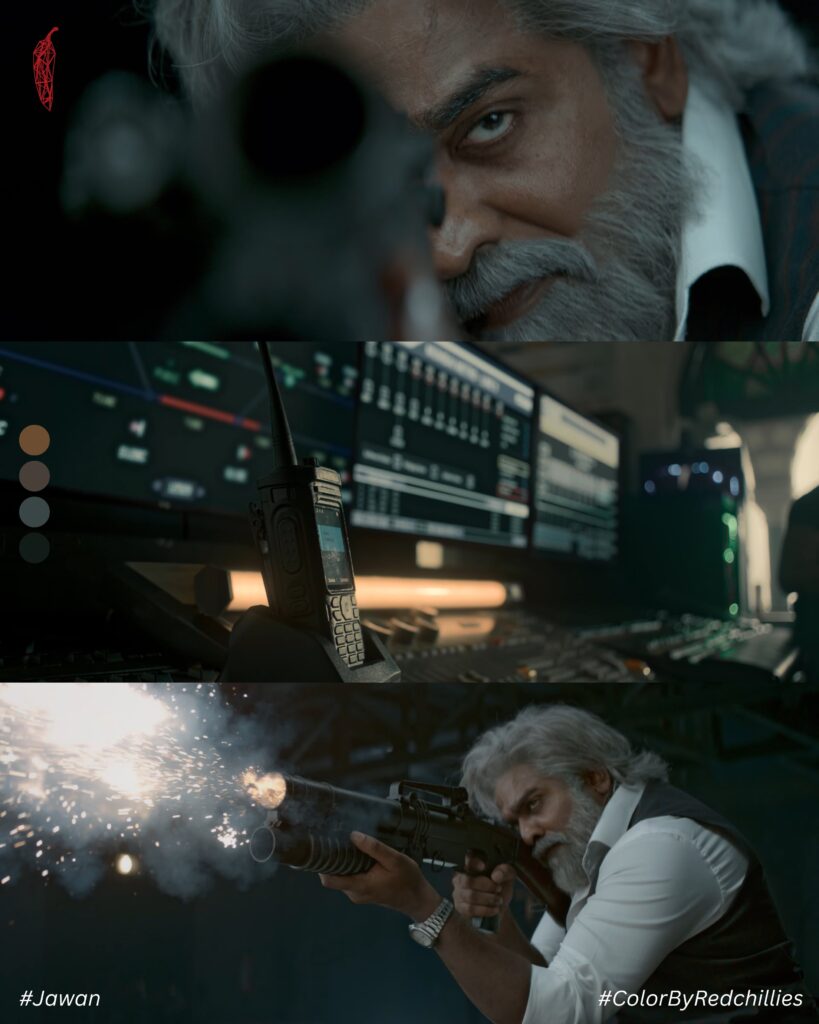 photo by jawan official X
Nayantara, a beloved figure in South Indian cinema, boasts an extensive portfolio, having graced Tamil, Telugu, Malayalam, and Kannada films. She has garnered numerous awards and accolades for her stellar performances, all while maintaining her glamorous looks and style quotient.https://x.com/jawanfilm?s=09
Atlee Kumar's Bollywood Debut: A Triumph
Director Atlee Kumar, renowned for his achievements in Tamil cinema, makes a triumphant Bollywood debut with "Jawan." His vision and execution have wowed both critics and audiences, making this venture a resounding success.
Atlee Kumar, known for his collaborations with Vijay, a South Indian superstar, brings his signature elements to "Jawan." These include the adept use of flashbacks, dual roles, social messaging, and mass appeal. The inclusion of references from his previous films with Vijay, such as the iconic song "Verithanam" from "Bigil," adds depth and familiarity to the narrative.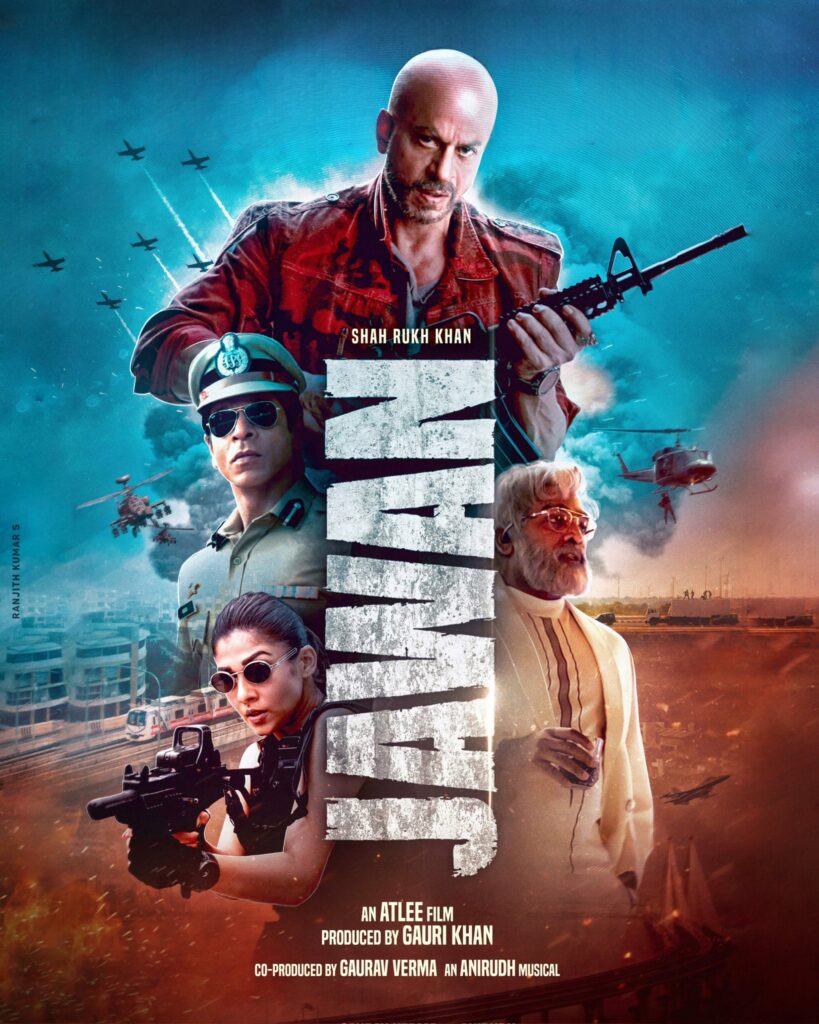 photo by jawan official X
Jawan Political Analysis: A Bold Commentary on Corruption
"Jawan" goes beyond being just an action-packed thriller; it serves as a commentary on crucial social and political issues, sparking impassioned debates among viewers. The film delves into subjects like corruption, media manipulation, national security, and patriotism, prompting discussions on its political undertones.
The film brings to light a major issue: the loan waiver scandal. "Jawan" portrays a government that forgives loans worth millions for select businessmen while burdening impoverished farmers with small loans. This stark discrimination by banks, favoring the wealthy over struggling farmers, is a hard-hitting commentary on contemporary society. The character played by Vijay Sethupathi is inspired by the infamous businessman Vijay Mallya, whose 40,000 crore rupee loan was inexplicably forgiven by the government.
"Jawan" also scrutinizes the role of the media in shaping public opinion and influencing elections. It unveils how certain media outlets are biased and under the influence of powerful politicians and businessmen. The film boldly exposes how some journalists are manipulated and paid to disseminate fake news and propaganda.
Moreover, "Jawan" raises pertinent questions about national security and patriotism. It reveals how some enemies of the nation are actively working to sabotage the country's defense and nuclear capabilities. Simultaneously, the film underscores the contrast between those who are willing to make the ultimate sacrifice for the nation's sake and those who betray it for personal gain.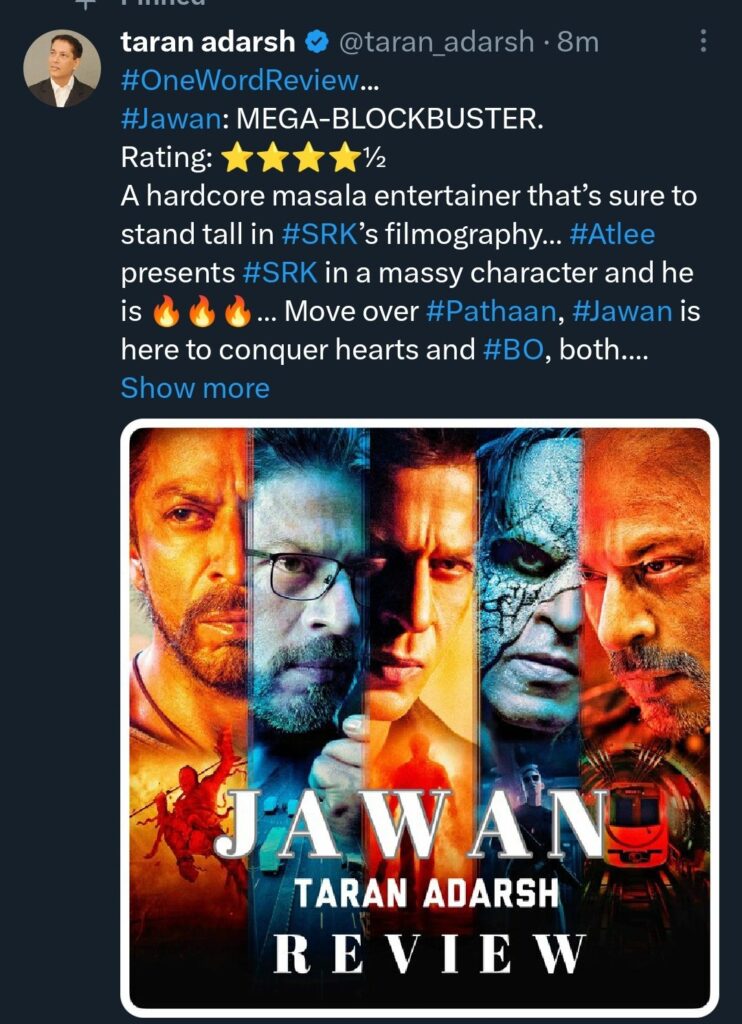 photo by jawan official X
The Jawan political analysis has evoked mixed reactions among the audience. While some have praised the film for its bold and relevant themes, others have criticized it for what they perceive as a biased and unrealistic portrayal of certain issues.
"Jawan" stands as a remarkable testament to Shah Rukh Khan's enduring stardom, Atlee Kumar's directorial genius, and the film's audacious exploration of societal issues. With its groundbreaking box office collection and thought-provoking themes, "Jawan" is an unmissable cinematic experience that has not only entertained but also provoked critical discussions about the world we inhabit. This film exemplifies the power of storytelling to challenge, inspire, and leave a lasting impact. https://gamingpur.com/uk-prime-minister-rishi-sunak-akshardham-templ/