INDIA vs SOUTH AFRICA World Cup 2023: Dominant India Triumphs, Virat Kohli create history
In a pulsating encounter at the World Cup 2023, India vs South Africa clashed in a high-stakes match that became a testament to India's cricketing prowess. The thrilling showdown unfolded at the renowned Eden Gardens, witnessing a display of exceptional skills and unyielding determination from both teams. India's commanding performance in batting, led by a monumental century from Virat Kohli, and a stellar bowling spectacle, spearheaded by Ravindra Jadeja's remarkable five-wicket haul, set the stage for an emphatic victory. This showdown marked a defining moment, showcasing India's unwavering dominance and South Africa's struggle, leaving an indelible mark on the ongoing tournament.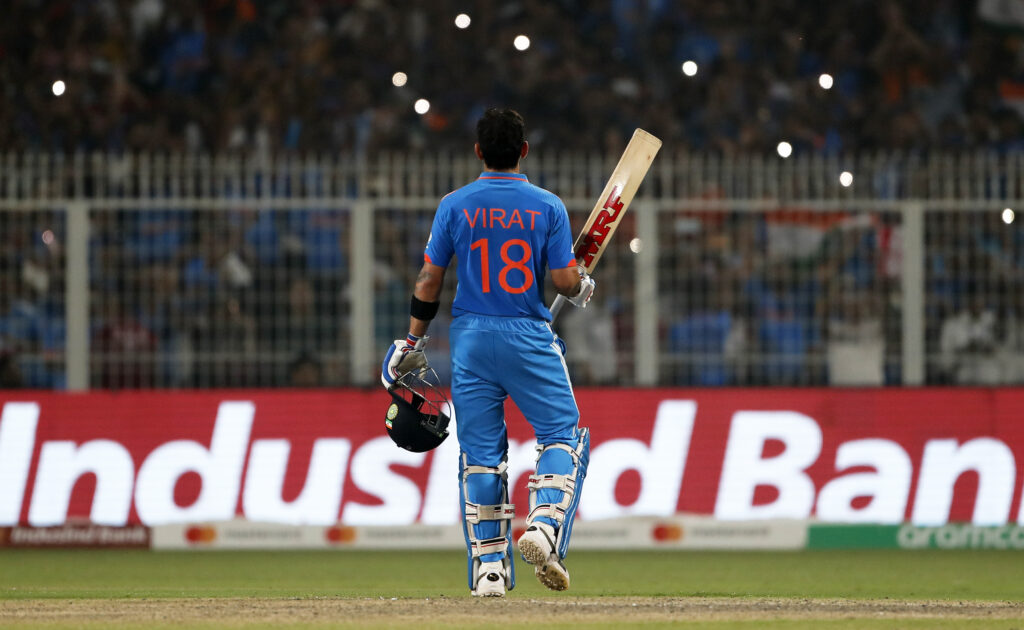 1. India's Commanding Victory
The INDIA VS SOUTH AFRICA World Cup 2023 match witnessed India's spectacular triumph, where they asserted their dominance against South Africa, securing a stunning win by a massive 243 runs. This game, held at the iconic Eden Gardens, unfolded as a commanding display of India's prowess in both batting and bowling.
2. Key Highlights: Virat Kohli's Milestone Century
In a game that showcased thrilling cricketing action, India, after winning the toss, chose to bat first, setting a formidable total of 326/5 in their allotted 50 overs. The standout performer, Virat Kohli, delivered a magnificent unbeaten century, scoring 101 runs off 121 balls, an innings that not only contributed significantly to India's total but also marked a milestone, equalling Sachin Tendulkar's record of 49 ODI centuries.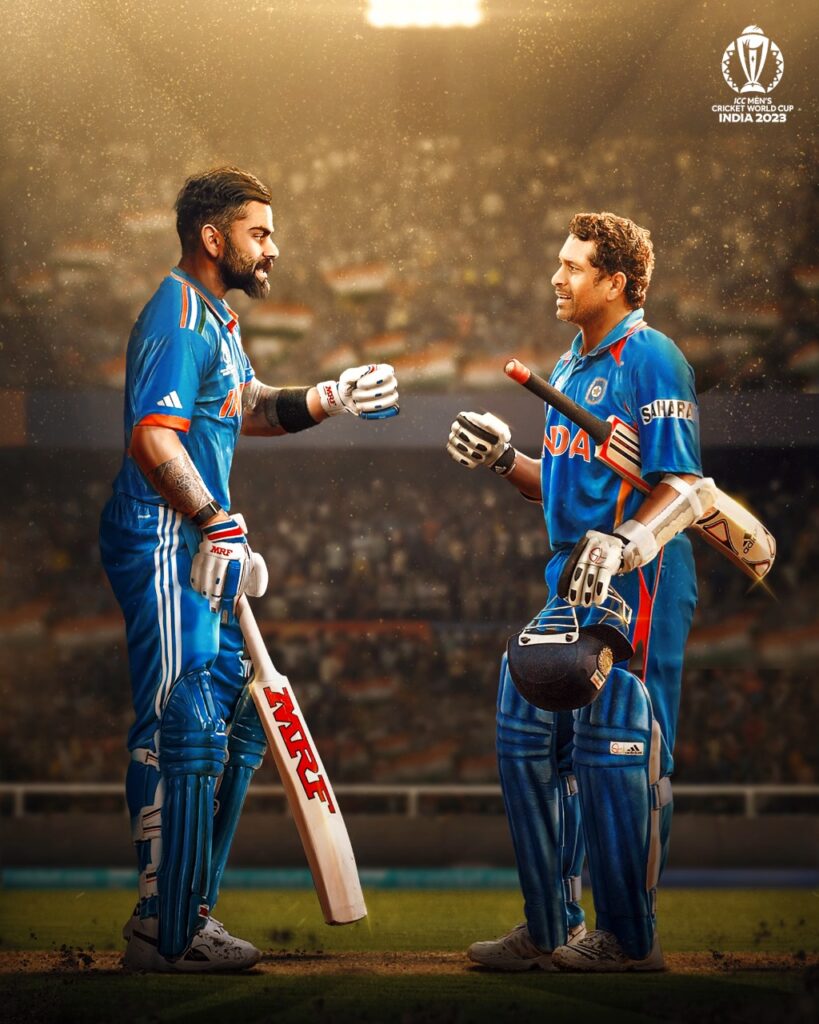 3. Dominant Batting Performance
Led by Kohli's exceptional innings, supported by notable contributions from Shreyas Iyer (77 off 87) and Rohit Sharma (40 off 24), India's batting line-up displayed resilience and class, guiding the team to an imposing score.
4. Ravindra Jadeja's Five-Wicket Haul
India's bowling unit delivered an outstanding performance, with Ravindra Jadeja emerging as the star with a remarkable 5-wicket haul, conceding only 33 runs in his 9 overs. This exceptional feat by Jadeja, alongside contributions from Kuldeep Yadav and Mohammed Shami, restricted South Africa to a mere 83 runs in 27.1 overs.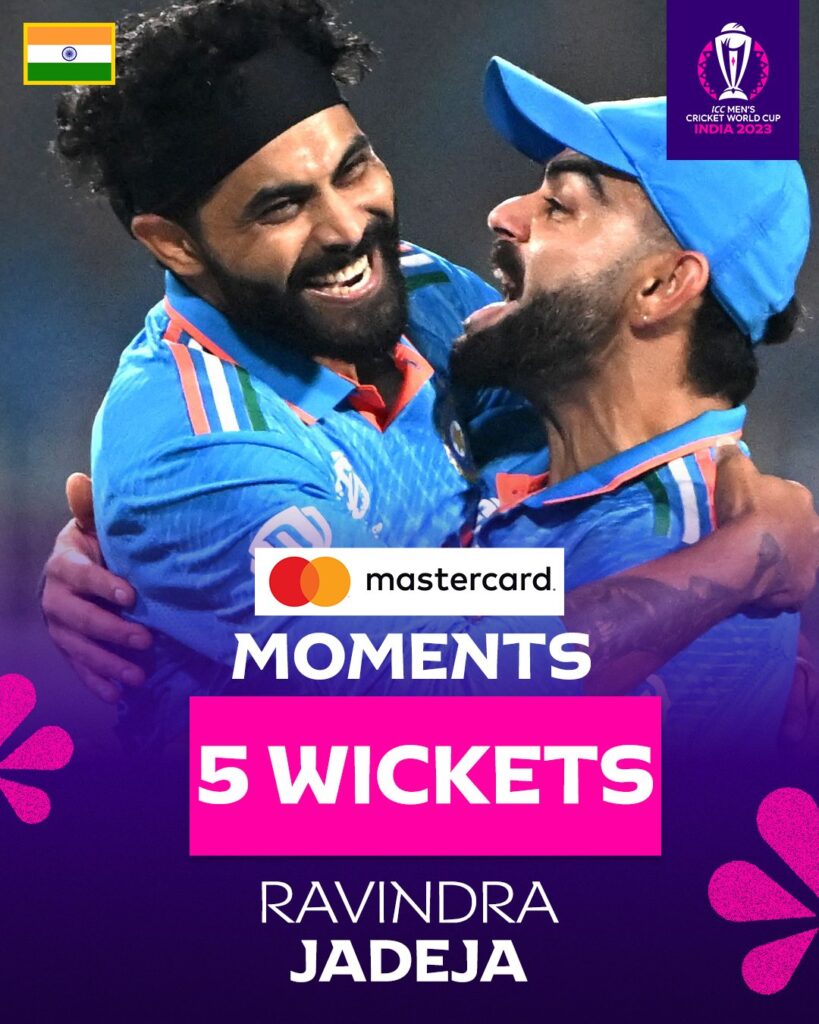 5. South Africa's Struggles
The South African team faced a challenging defeat, struggling to counter India's formidable performance. Their batting lineup faltered, failing to counter India's bowling attack, resulting in their lowest World Cup score of 83 runs.
6. India's Unwavering Form
India's flawless victory against a strong South African side highlighted their consistent form in the tournament. With this win, India maintained an unbeaten streak, claiming their eighth successive victory in the World Cup 2023.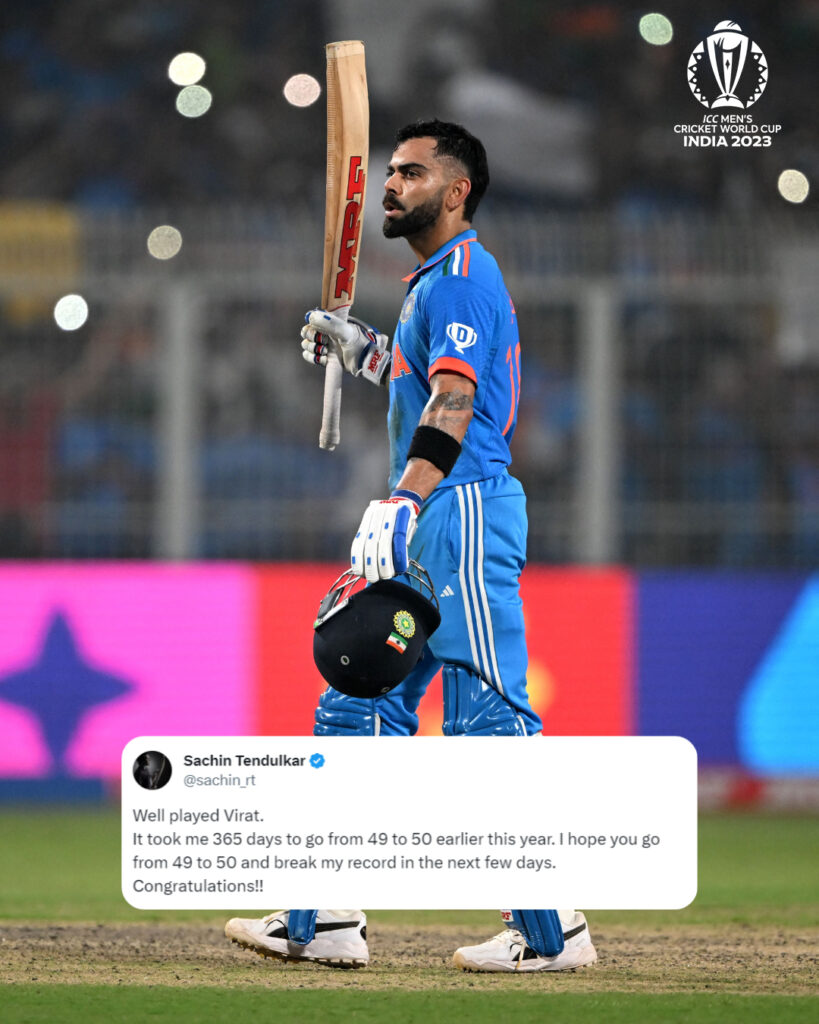 7. Impactful Bowling Display
The Indian bowlers, spearheaded by the relentless Jadeja and ably supported by Kuldeep Yadav and Mohammed Shami, dismantled South Africa's batting line-up, showcasing their potency and depth in the bowling department.
8. The Future for South Africa
Despite the defeat, South Africa, a team with a strong batting history, faced a testing match and needs to regroup to address their batting inconsistencies and strategize better for the upcoming crucial encounters in the tournament.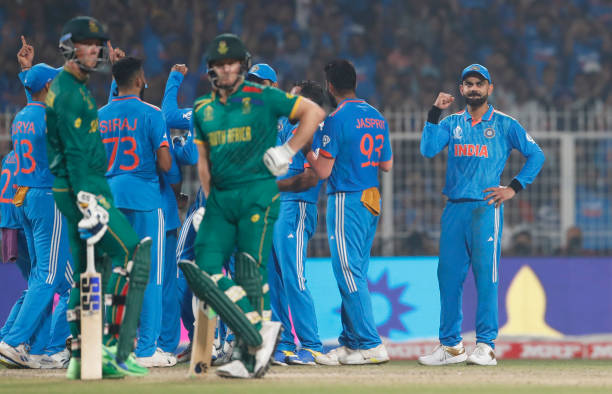 "Cricket Showdown: INDIA vs SOUTH AFRICA World Cup 2023 Delivers Resounding Victory"
The INDIA VS SOUTH AFRICA World Cup 2023 match at Eden Gardens was a riveting spectacle. India's powerhouse performance led by Virat Kohli's century and Ravindra Jadeja's five-wicket haul delineated their absolute dominance. The resounding victory not only solidified India's unbeaten streak in the tournament but also unveiled South Africa's struggles, marking their lowest World Cup score. This match, an exhibition of exceptional skills and unwavering determination, resonates as a defining moment, underlining India's cricketing prowess and South Africa's need for strategic reevaluation in the ongoing World Cup campaign.
9. Conclusion: India's World Cup Campaign
India's comprehensive victory against South Africa marks a significant milestone in their World Cup 2023 journey. The team's stellar performance in both batting and bowling reaffirms their status as strong contenders in the tournament, instilling confidence and enthusiasm among fans and supporters.
Points Table
Cricket World Cup
Rank
#Team
Matches
Won
Lost
Net run rate
Points
1
IND
8
8
0
+2.456
16
2
SA
8
6
2
+1.376
12
10. Final Score: IND – 326/5 (50) | SA – 83 (27.1)
The match concluded with India emerging victorious, winning by a remarkable margin of 243 runs, leaving a resounding impact on the ongoing World Cup 2023.
Player of the Match
Virat Kohli (IND) 101* (121)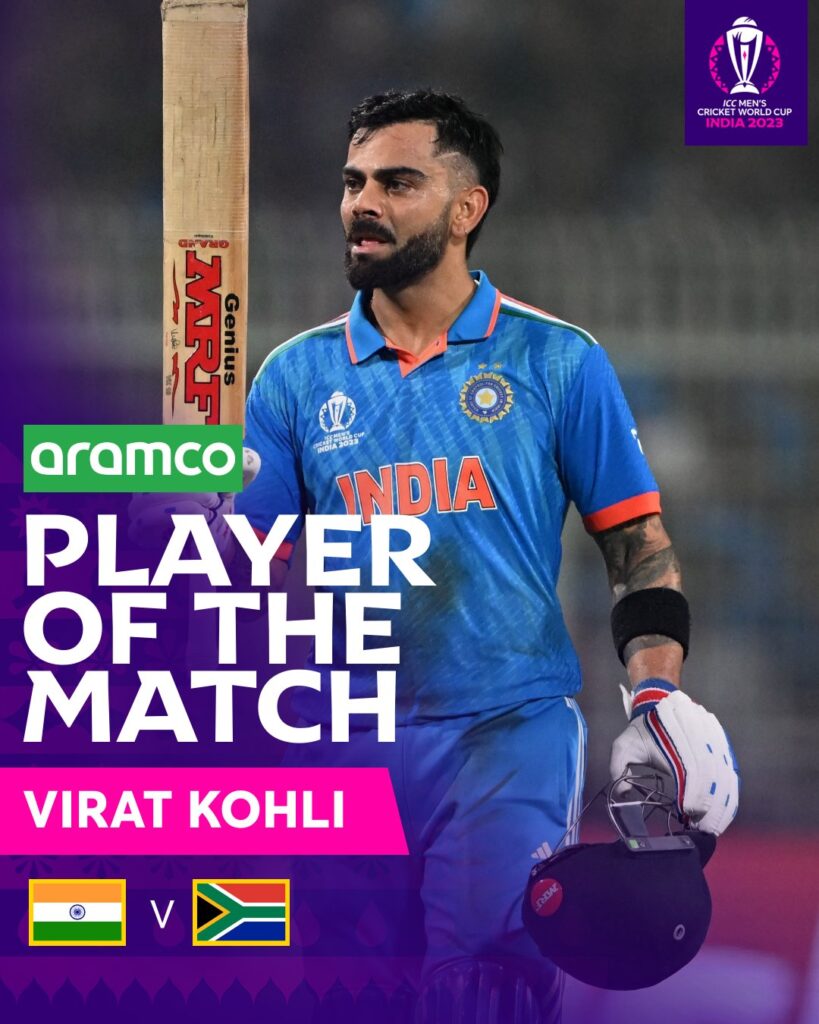 India · 326/5 (50)
| | |
| --- | --- |
| Virat Kohli 101* (121) | Keshav Maharaj 1/30 (10) |
| Shreyas Iyer 77 (87) | Kagiso Rabada 1/48 (10) |
| Rohit Sharma 40 (24) | Lungi Ngidi 1/63 (8.2) |
South Africa · 83 (27.1)
| | |
| --- | --- |
| Marco Jansen 14 (30) | Ravindra Jadeja 5/33 (9) |
| Rassie van der Dussen 13 (32) | Kuldeep Yada v2/7 (5.1) |
| David Miller 11 (11) | Mohammed Shami 2/18 (4) |
With a resolute performance, India demonstrated their mettle in the INDIA VS SOUTH AFRICA World Cup 2023 clash, setting the stage for further excitement and anticipation in the tournament. The remarkable individual performances, team spirit, and an unwavering display of skill and talent have solidified India's position as a force to reckon with in the World Cup 2023.