India vs England: 6th Consecutive Win: India's Dominant Victory Over England in the World Cup 2023 Defending Champions Downfall
Top knockz
India vs England Showdown: World Cup 2023 Battle Unfolds**
Magnificent Victory: India's Commanding Win Against Defending Champions**
Key Moments: How India Overcame England's Challenge in World Cup 2023**
Rohit Sharma's Heroics: Player of the Match Performance in India's Triumph**
Bowling Brilliance: How India's Seamers Sealed England's Fate**
The Downfall of the Defending Champions: England's Batting Collapse**
The India vs England clash in the World Cup 2023 witnessed a thrilling showdown at the Ekana Sports City, Lucknow. This high-stakes match unfolded as India, the reigning champions, faced off against England, led by skipper Jos Buttler. The encounter proved to be a defining moment in the tournament, showcasing India's relentless pursuit of victory and England's staggering downfall as the defending champions.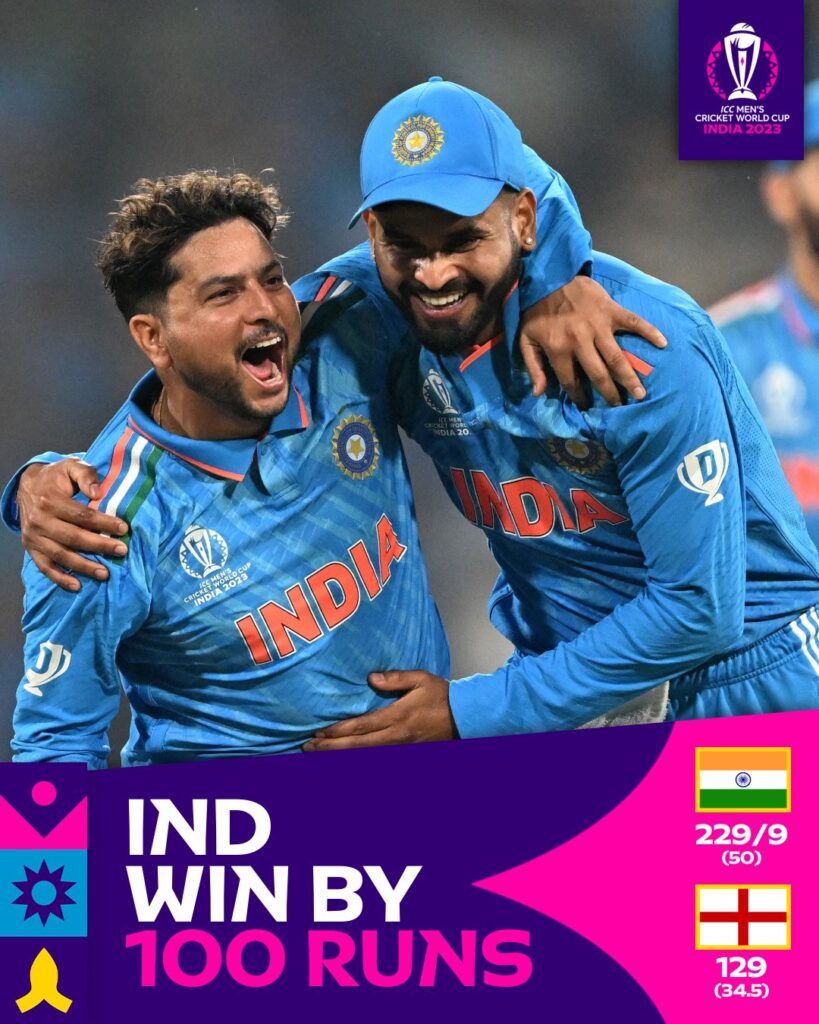 India vs England Showdown: World Cup 2023 Battle Unfolds
In a pivotal match, England won the toss and elected to bowl, aiming to put pressure on the Indian batting lineup. The decision paid off early on as David Willey and Chris Woakes rattled India's top order, reducing them to a mere 40 for 3 wickets. However, Rohit Sharma, India's skipper, emerged as a pivotal force, anchoring the innings with a stellar 87 runs on a challenging pitch. Suryakumar Yadav's entertaining 49 runs further bolstered India's total to a competitive 229/9 in 50 overs.
Magnificent Victory: India's Commanding Win Against Defending Champions
India's bowling unit, spearheaded by Jasprit Bumrah and Mohammed Shami, displayed sheer dominance. Bumrah and Shami, alongside the spinners, stifled England's batting lineup. The opposition crumbled under pressure, managing a mere 129 runs in 34.5 overs, succumbing to a defeat by a significant 100-run margin.
Key Moments: How India Overcame England's Challenge in World Cup 2023
The match witnessed crucial turning points, notably when the Indian pace duo struck early blows, toppling England's top order. Despite attempts by Liam Livingstone and Moeen Ali to stabilize the innings, the mounting pressure led to their downfall, eventually collapsing against the relentless Indian bowling attack.
Rohit Sharma's Heroics: Player of the Match Performance in India's Triumph
Rohit Sharma's exceptional leadership and remarkable 87 runs off 101 balls earned him the prestigious Player of the Match title. His innings played a pivotal role in steering India to a defendable total, showcasing his resilience and skill on a challenging pitch.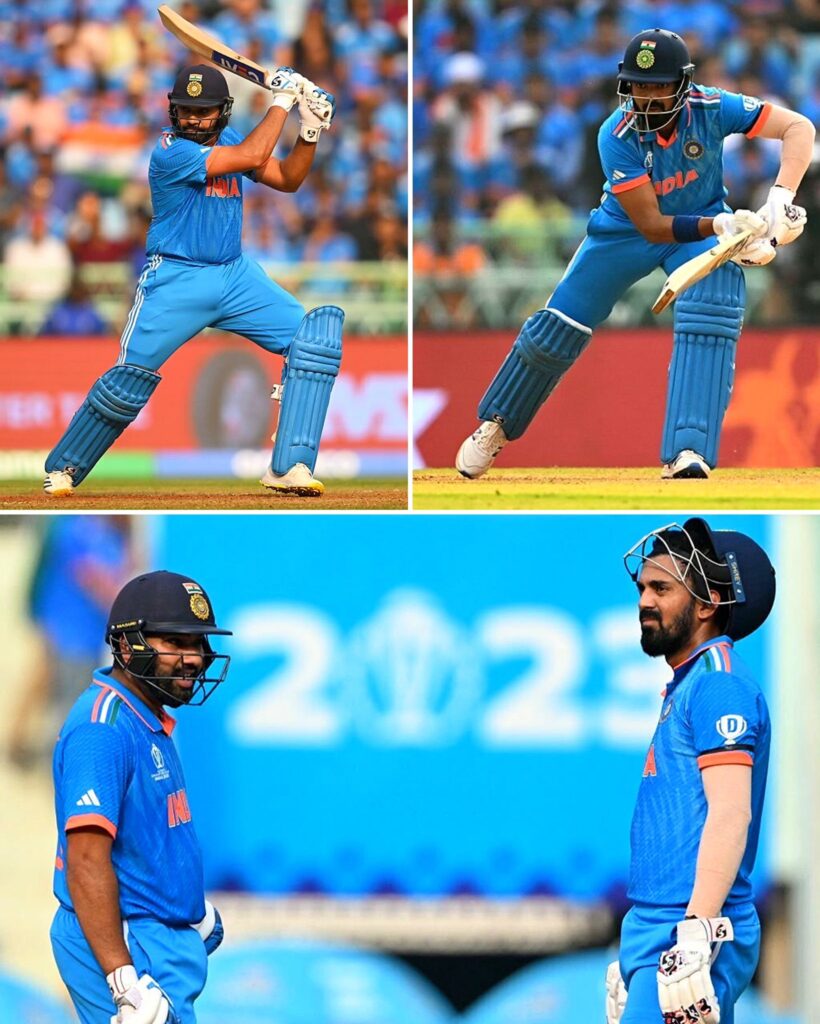 Bowling Brilliance: How India's Seamers Sealed England's Fate
Jasprit Bumrah and Mohammed Shami's exceptional bowling performances stood out. Bumrah's 3 wickets for 32 runs in 6.5 overs, complemented by Shami's incredible spell of 4 wickets for 22 runs in 7 overs, dismantled England's batting lineup. The duo, supported by Kuldeep Yadav, applied relentless pressure, leading to England's collapse.
The Downfall of the Defending Champions: England's Batting Collapse
England, the defending champions, suffered a significant setback with yet another shambolic batting display. Despite a brisk start, early dismissals of key players like Joe Root and Ben Stokes triggered a collapse. The team failed to counter India's bowling prowess, further cementing their struggle in the tournament.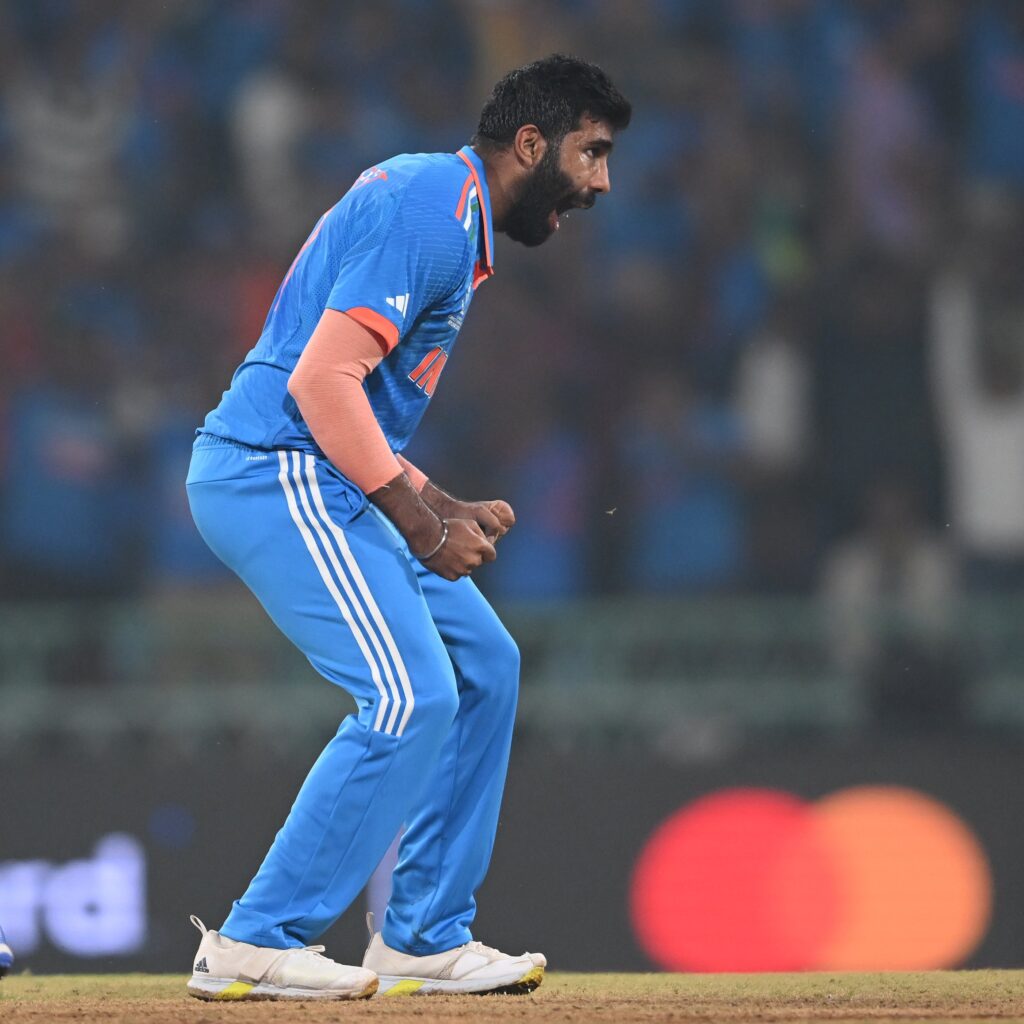 The resounding victory for India not only marked their sixth consecutive win but also propelled them to the top of the points table. Their ability to defend a modest total showcased their resilience, boosting confidence as they head into the crucial stages of the tournament.
As for England, their consistent batting failures have kept them rooted to the bottom of the table, indicating a challenging path ahead in the World Cup 2023.
In conclusion, the India vs England encounter in the World Cup 2023 was a testament to India's unwavering determination and England's continued struggle, underscoring the unpredictable nature of cricket and the sheer dominance displayed by the defending champions in this gripping tournament.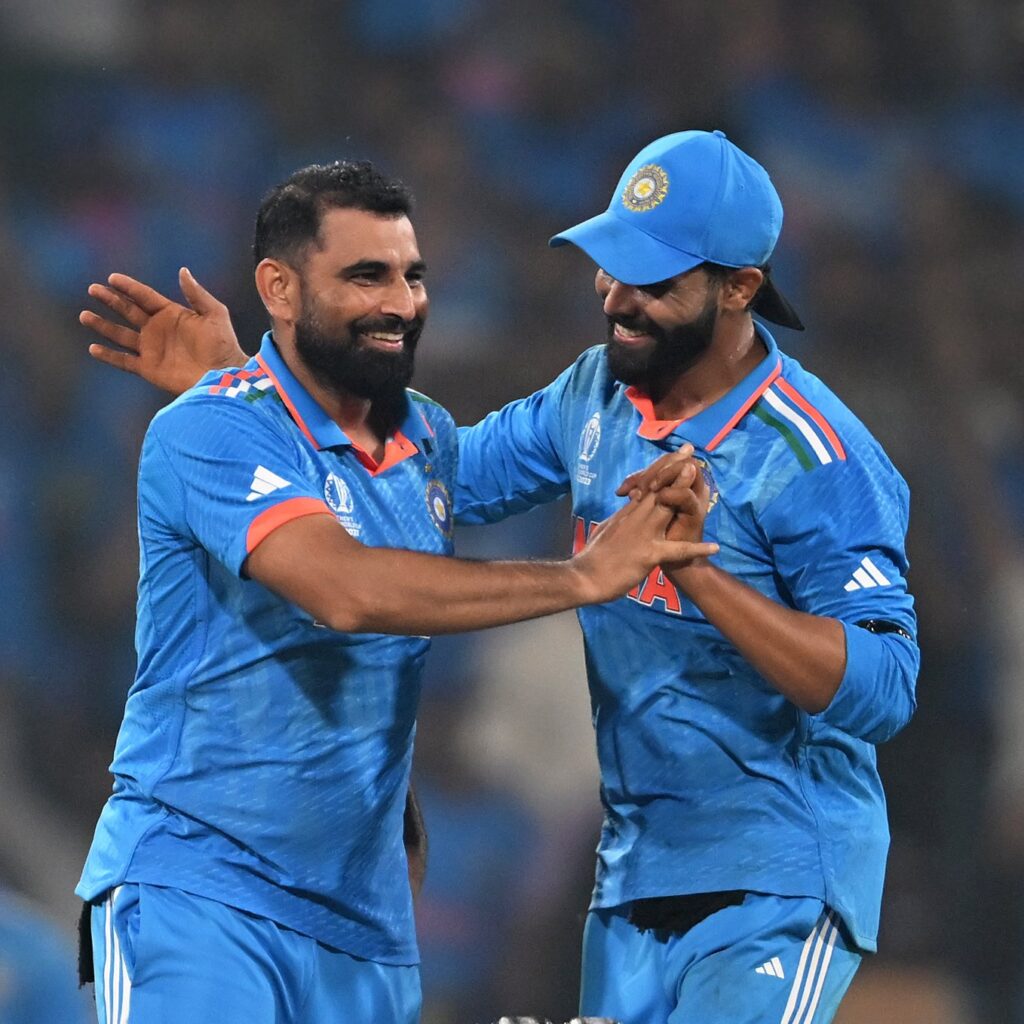 Match summary
Player of the Match
Rohit Sharma (IND) 87 (101)

India · 229/9 (50)
| | |
| --- | --- |
| Rohit Sharma 87 (101) | David Willey 3/45 (10) |
| Suryakumar Yadav 49 (47) | Chris Woakes 2/33 (9) |
| KL Rahul 39 (58) | Adil Rashid 2/35 (10) |
England · 129 (34.5)
| | |
| --- | --- |
| Liam Livingstone 27 (46) | Mohammed Shami 4/22 (7) |
| Dawid Malan 16 (17) | Jasprit Bumrah 3/32 (6.5) |
| David Willey 16* (17) | Kuldeep Yadav 2/24 (8) |