Dominant Victory in Ban vs SL Clash: World Cup 2023 Witnessed the Historic Angelo Mathews Timed Out Incident
The Ban vs SL match during the World Cup 2023 was a defining moment in cricket history. This thrilling encounter showcased Bangladesh's dominance, marked by the historic Angelo Mathews timed-out incident. The clash witnessed exceptional performances, controversial decisions, and a dramatic culmination, emphasizing the lasting impact of this event on international cricket.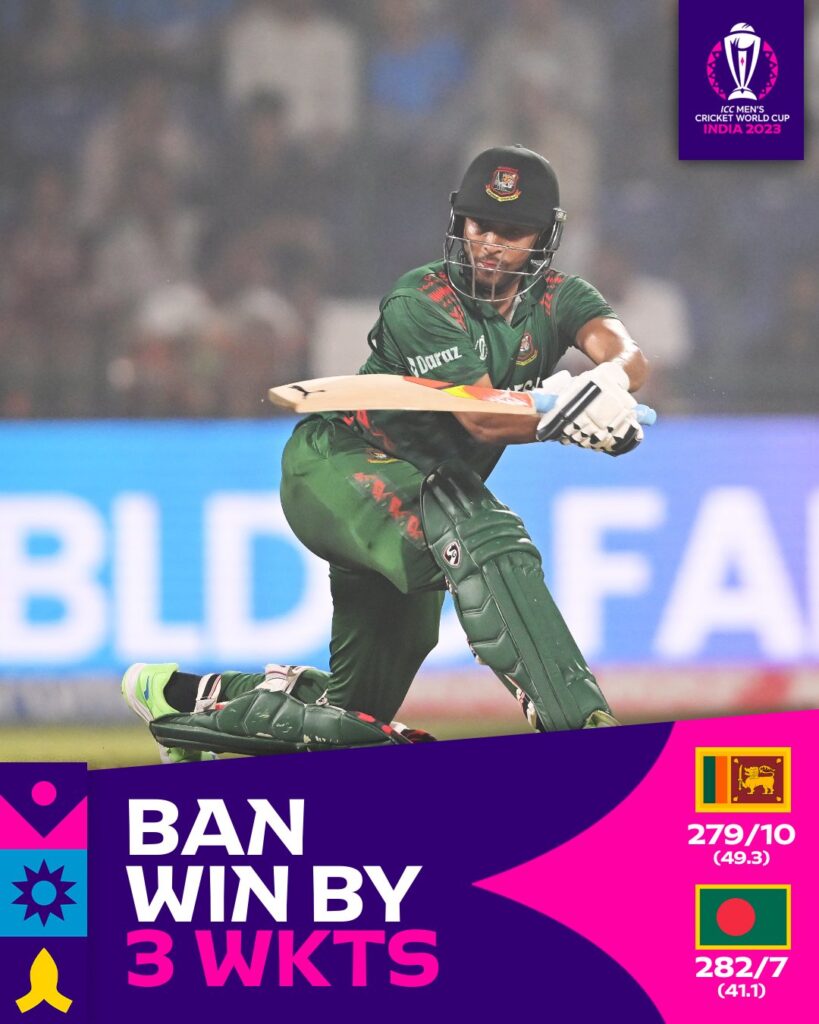 Bangladesh Clinches Dominant Win in Ban vs SL Encounter
In the exhilarating clash between Bangladesh and Sri Lanka during the World Cup 2023, Bangladesh emerged victorious in a gripping encounter. Their impressive performance showcased their dominance and grit, securing a thumping win over Sri Lanka in this epic showdown.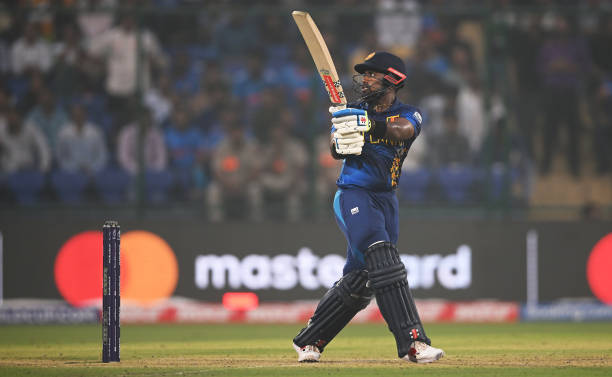 Angelo Mathews Timed Out: Historic Moment in World Cup 2023
A remarkable event took place in this intense match that will go down in cricketing history. Angelo Mathews' dismissal due to a unique 'timed out' incident marked the first instance of such a ruling in international cricket during the World Cup 2023.
Bangladesh's Spectacular Bowling Restricts Sri Lanka
Bangladesh's decision to bowl after winning the toss set the tone for their stellar performance. Their bowlers exhibited exceptional skill, limiting Sri Lanka to a modest total of 279 runs. The impeccable bowling effort prevented Sri Lanka from posting a daunting target.
Match Summary
Player of the Match
Shakib Al Hasan (BAN) 2/57 (10) & 82 (65)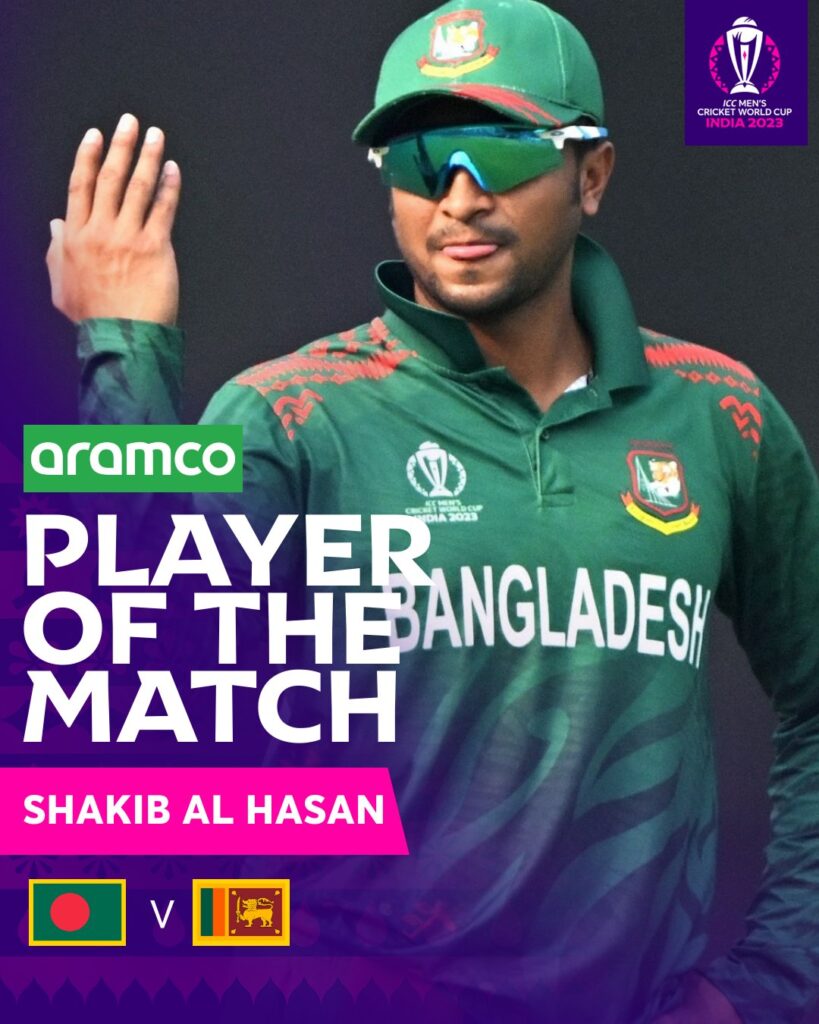 Sri Lanka · 279 (49.3)

Charith Asalanka
108 (105)


Tanzim Hasan Sakib 3/80 (10)
Pathum Nissanka 41 (36)
Shoriful Islam 2/51 (9.3)
Sadeera Samarawickrama 41 (42)
Shakib Al Hasan 2/57 (10)

Bangladesh · 282/7 (41.1)
| | |
| --- | --- |
| Najmul Hossain Shanto 90 (101) | Dilshan Madushanka 3/69 (10) |
| Shakib Al Hasan 82 (65) | Angelo Mathews 2/35 (7.1) |
| Liton Das 23 (22) | Maheesh Theekshana 2/44 (9) |
Dilshan Madushanka Shines Despite Lack of Support
Sri Lanka's Dilshan Madushanka emerged as a standout performer, claiming crucial early wickets. However, the lack of support from the rest of the bowling unit hindered Sri Lanka's ability to create sustained pressure on the opposition.
Bangladesh's Middle Order Heroics Secure Victory
Despite a competitive total to chase, Bangladesh's middle-order batsmen exhibited remarkable resilience. Their composed batting display propelled them towards victory. Shakib Al Hasan's pivotal all-around performance, earning him the Player of the Match title, led Bangladesh to a triumphant win.
Controversial Angelo Mathews Dismissal Raises Eyebrows
The contentious incident involving Angelo Mathews' timed-out dismissal stirred a heated debate. The incident occurred due to a delay in obtaining the correct helmet, sparking a unique situation in international cricket. The subsequent appeal by Bangladesh captain Shakib Al Hasan led to Mathews' dismissal under this unprecedented ruling.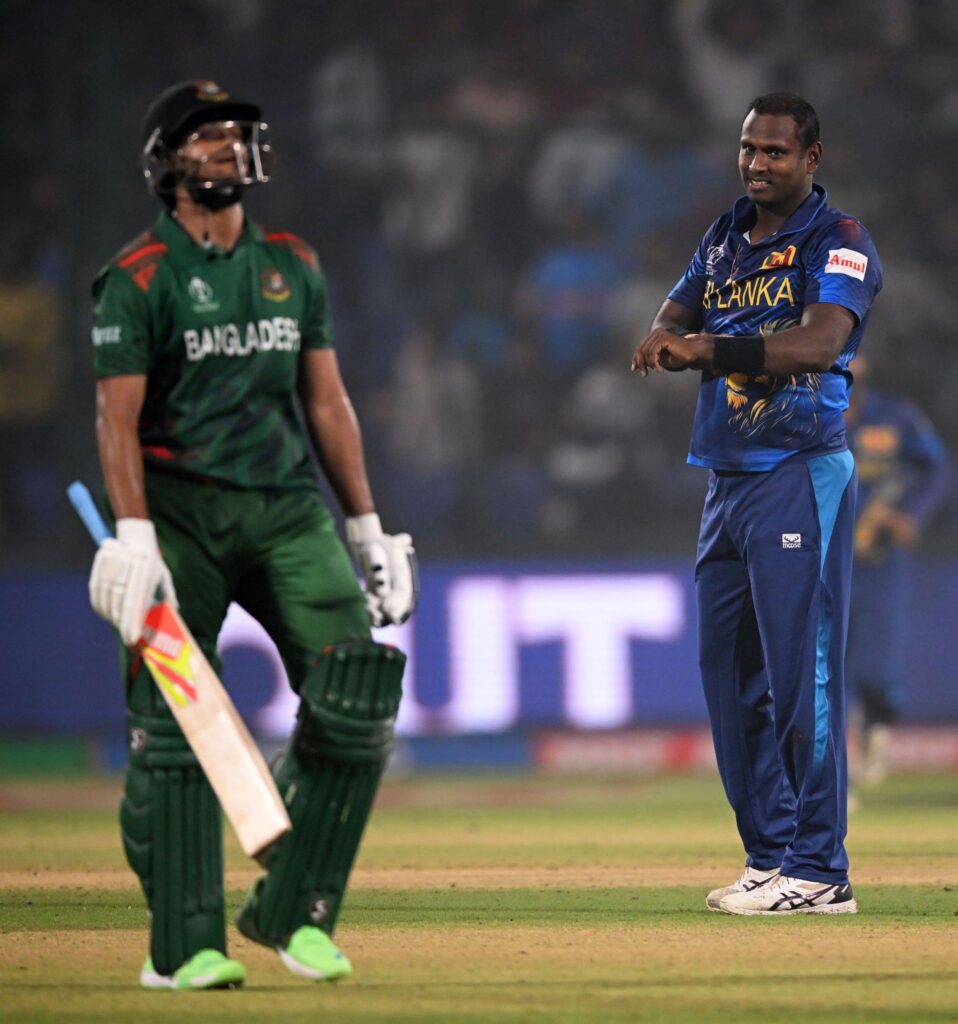 World Cup 2023 Witnessed a Historic Moment
The World Cup 2023's match between Bangladesh and Sri Lanka will be remembered for the Angelo Mathews timed-out dismissal, marking a significant and unprecedented event in the history of international cricket.
Impact of Timed Out Incident in Cricket's History
The controversial dismissal of Angelo Mathews highlights the importance of adherence to specific rules within cricket. It sets a new precedent for the game and emphasizes the significance of timely compliance with match regulations.
Bangladesh's Clinical Show: A Test of Grit and Skill
Bangladesh's clinical and dominant performance showcased their resilience and adaptability. The team's ability to overcome challenges and execute their game plan effectively led to a comprehensive victory.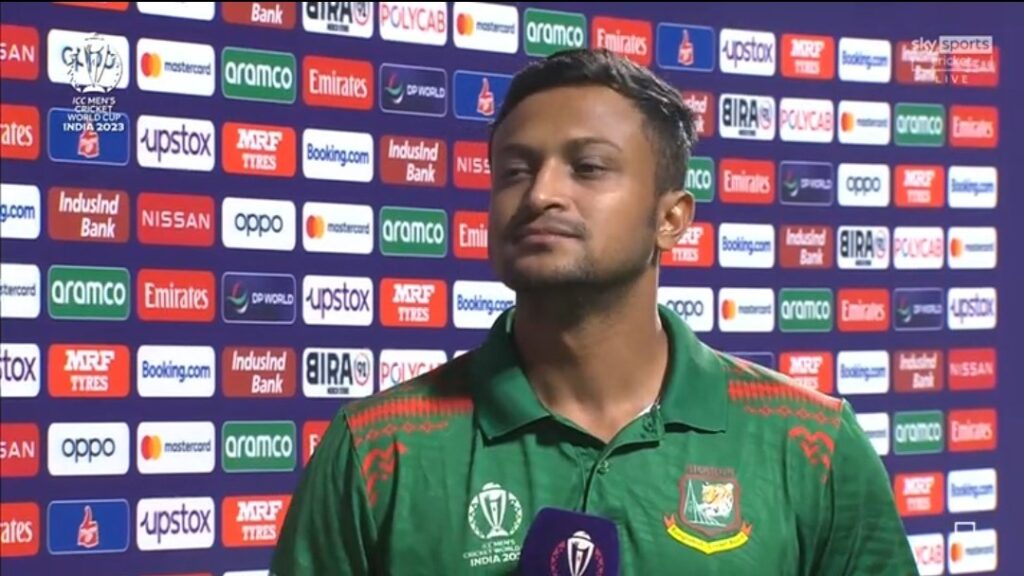 Recap: Ban vs SL, World Cup 2023, Angelo Mathews Timed Out
The Ban vs SL clash during World Cup 2023 witnessed Bangladesh's resounding win, overshadowed by the historic incident involving Angelo Mathews' unique dismissal under the 'timed out' rule, creating a significant moment in cricket history.
---
The Ban and SL clash in the World Cup will be etched in cricketing history. With Bangladesh's dominant victory and the unprecedented Angelo Mathews timed-out incident, this match highlights the intense competition, skill, and unforeseen twists that make cricket a riveting sport. The lasting implications of this event underscore the importance of adherence to rules, the impact of strategic decisions, and the ever-evolving nature of the game, leaving an indelible mark on the sport's narrative.