Thrilling Clash: Australia vs Afghanistan – Showdown at World Cup 2023
The clash between Australia vs Afghanistan in match number 39 at the Wankhede Stadium, Mumbai, is a pivotal encounter in the World Cup 2023. This intense showdown carries substantial weight for both teams vying for a spot in the semi-finals. With implications as high as the Mumbai skyscrapers, both sides are revving up for an electrifying showdown, marked by thrilling dynamics and strategic depth.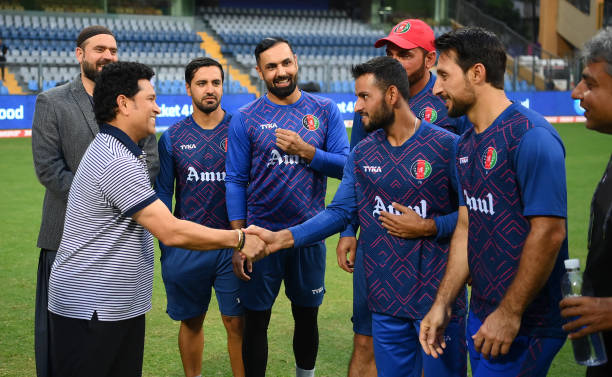 Top shots:-
"Surging Momentum: Australia vs Afghanistan – Unraveling the Cricketing Drama at World Cup 2023"
"Spin Battle Unleashed: Australia vs Afghanistan – A Clash of Titans in World Cup 2023"
"Seizing History: Australia vs Afghanistan – A Pivotal Encounter at World Cup 2023"
In a significant showdown at World Cup 2023, the clash between Australia and Afghanistan unfolds as a gripping tale of contrasting journeys and formidable challenges. As these two cricketing powerhouses meet, the battlefield promises an exhilarating match with pivotal implications.
Resurging Titans: Australia vs Afghanistan
Witness the resurgence of Australia and the remarkable resurgence of Afghanistan in the World Cup 2023. Australia, a five-time World Cup champion, initially stumbled but has since paved an astounding five-game winning streak. Contrarily, Afghanistan's journey has been a rollercoaster ride, reviving their campaign after a disappointing start against Bangladesh. With renewed confidence, they have scripted three consecutive victories, showcasing their prowess and determination.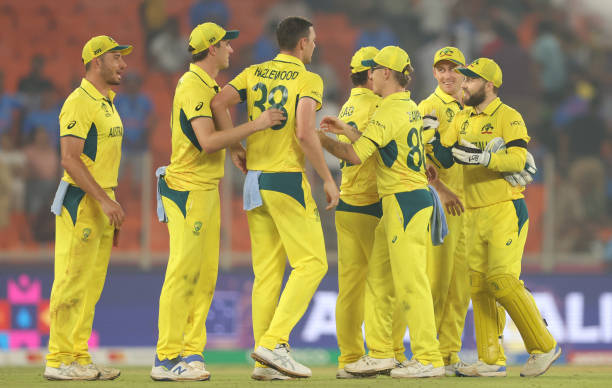 Crucial Player Returns: Mitchell Marsh and Glenn Maxwell
As the showdown looms, the anticipated return of key players, Mitchell Marsh and Glenn Maxwell, injects strength into the Australian lineup. The inclusion of these seasoned cricketers poses a strategic challenge for skipper Pat Cummins, offering a conundrum in the final XI selection.
Afghanistan's Spin Arsenal: The X-Factor
The spotlight glares on Afghanistan's spin quartet – Mujeeb Ur Rahman, Mohammad Nabi, Rashid Khan, and Noor Ahmad. This formidable arsenal poses a significant threat to Australia's traditional weakness against spin. With their recent victories and an outstanding display of skills, Afghanistan's spinners aim to disrupt Australia's batting lineup.
History and Conditions: Australia's Edge
Australia stands on the edge of history, armed with favorable conditions. The Wankhede Stadium's high-scoring nature leans in their favor, having minimal spin impact in recent ODI matches. While spin has troubled Australia in the past, their batsmen hold strong individual match-up records against Afghanistan's spinners in T20 cricket.
Motivation and Undertones: Afghanistan's Resolve
The clash holds unique undertones for Afghanistan, driven by past political controversies with Cricket Australia. This serves as added motivation for the team to prove their standing in global cricket, fueling their determination in the World Cup.
In-Form Players: Rashid Khan and Mitchell Marsh
Rashid Khan, Afghanistan's talisman, seeks a resurgence after an underwhelming World Cup performance. On the other end, Mitchell Marsh's role in the Australian lineup sparks intrigue, especially in his challenged position at No. 3.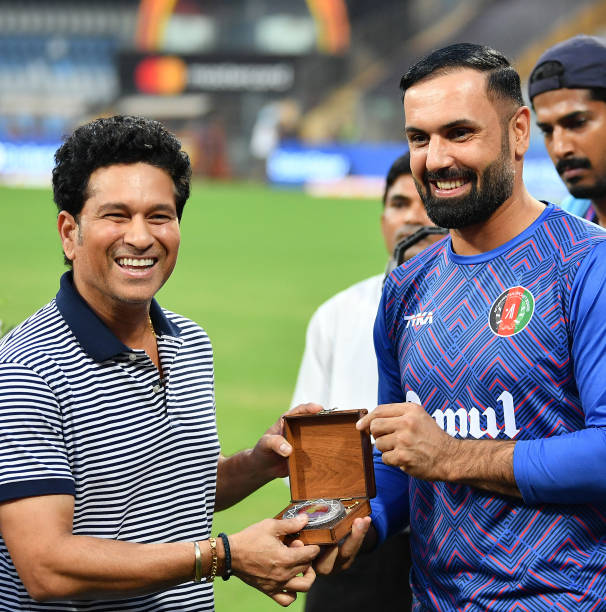 Team Lineups: Strategy in Play
Both teams contemplate tactical choices in their lineups. Afghanistan weighs the conditions between Naveen-ul-Haq and Noor Ahmad, while Australia juggles the return of Marsh and Maxwell, contemplating the selection between Marnus Labuschagne and Steven Smith.
Pitch and Conditions: A Batting Paradise
The Wankhede Stadium, known for its high-scoring nature, has already witnessed towering first-inning totals in the tournament. The impending match will be influenced by the scorching heat and air quality concerns, adding an extra dimension to the challenge.
Win probability
| Australia | Afghanistan |
| --- | --- |
| 84% | 16% |
As Australia and Afghanistan collide at World Cup 2023, the stakes couldn't be higher. Afghanistan aims to script history with a maiden victory against Australia, whereas the Australian team is poised to solidify their semi-final spot with another crucial win. The clash of strategies, the battle of skills, and the determination of both teams promise an enthralling encounter at the Wankhede Stadium. Stay tuned for an epic showdown that's sure to carve an unforgettable chapter in the ongoing saga of the ICC World Cup.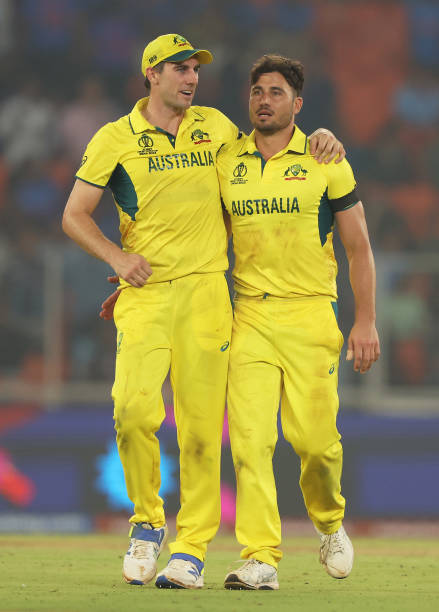 Head-to-head record – 2 matches
Australia – 2 wins
Draws – 0
Afghanistan – 0 wins

As the anticipation builds, the cricketing world eagerly awaits the enthralling spectacle of Australia vs Afghanistan at the World Cup 2023. This high-stakes clash promises an intense showdown, a testament to the relentless pursuit of victory and the unyielding spirit of both teams. The unfolding chapter in this ongoing ICC World Cup saga signifies a colossal opportunity for Afghanistan to upset the dominant force of Australia. The thrilling encounter is set to showcase the prowess, resilience, and unwavering determination of these two cricketing powerhouses.