Asia Cup 2023: India vs Pakistan Super 4 Match and Reserve Day – Dream11 Predictions
Cricket Rivalry Reignites: India and Pakistan Face Off in Asia Cup 2023 Super 4 Match
What Is the Reserve Day and How Does It Impact the Game?
Dream11 Team Predictions for the High-Stakes Clash
---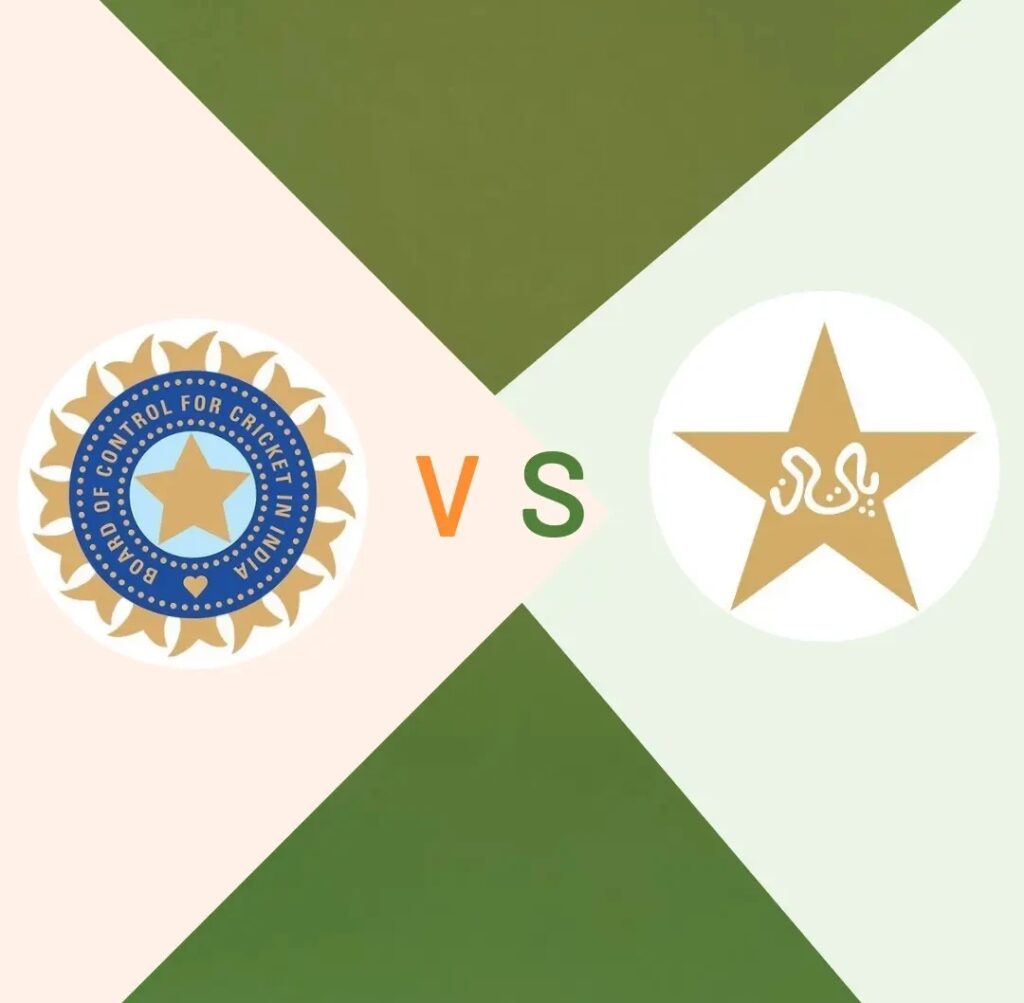 Cricket enthusiasts worldwide are eagerly awaiting the showdown between arch-rivals India and Pakistan in the Asia Cup 2023 Super 4 match. The rivalry between these two cricketing giants never fails to electrify the cricketing world. In this blog, we'll delve into the details of this much-anticipated match, the significance of the reserve day, and provide you with expert Dream11 team predictions.
Cricket Rivalry Reignites: India and Pakistan Face Off in Asia Cup 2023 Super 4 Match
The stage is set at the R Premadasa Stadium in Colombo, where India and Pakistan will cross swords for the second time in the Asia Cup. The first encounter during the group stage was washed out due to relentless rain, leaving fans yearning for a thrilling contest. As forecasts suggest the possibility of rain yet again, the Asia Cup organizers have wisely added a reserve day on September 11 to ensure that this epic clash takes place.https://x.com/ACCMedia1?s=09
Meet the Contenders: India and Pakistan Playing XIs
Before diving into Dream11 predictions, let's take a look at the playing XIs of both teams:
Pakistan Playing XI: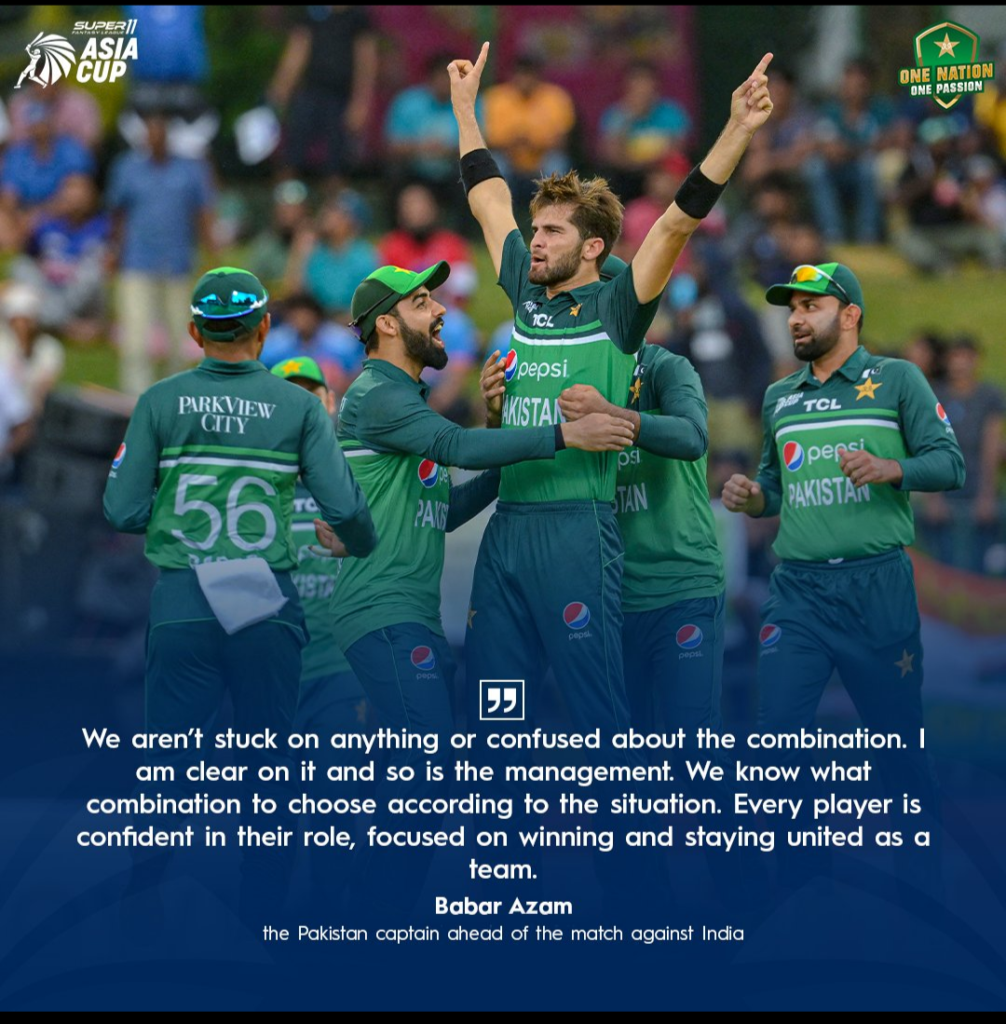 photo by pcb X
India Playing XI:
Babar Azam (c)
Shadab Khan (vc)
Fakhar Zaman
Imam-ul-Haq
Salman Ali Agha
Iftikhar Ahmed
Mohammad Rizwan (wk)
Faheem Ashraf
Naseem Shah
Shaheen Shah Afridi
Haris Rauf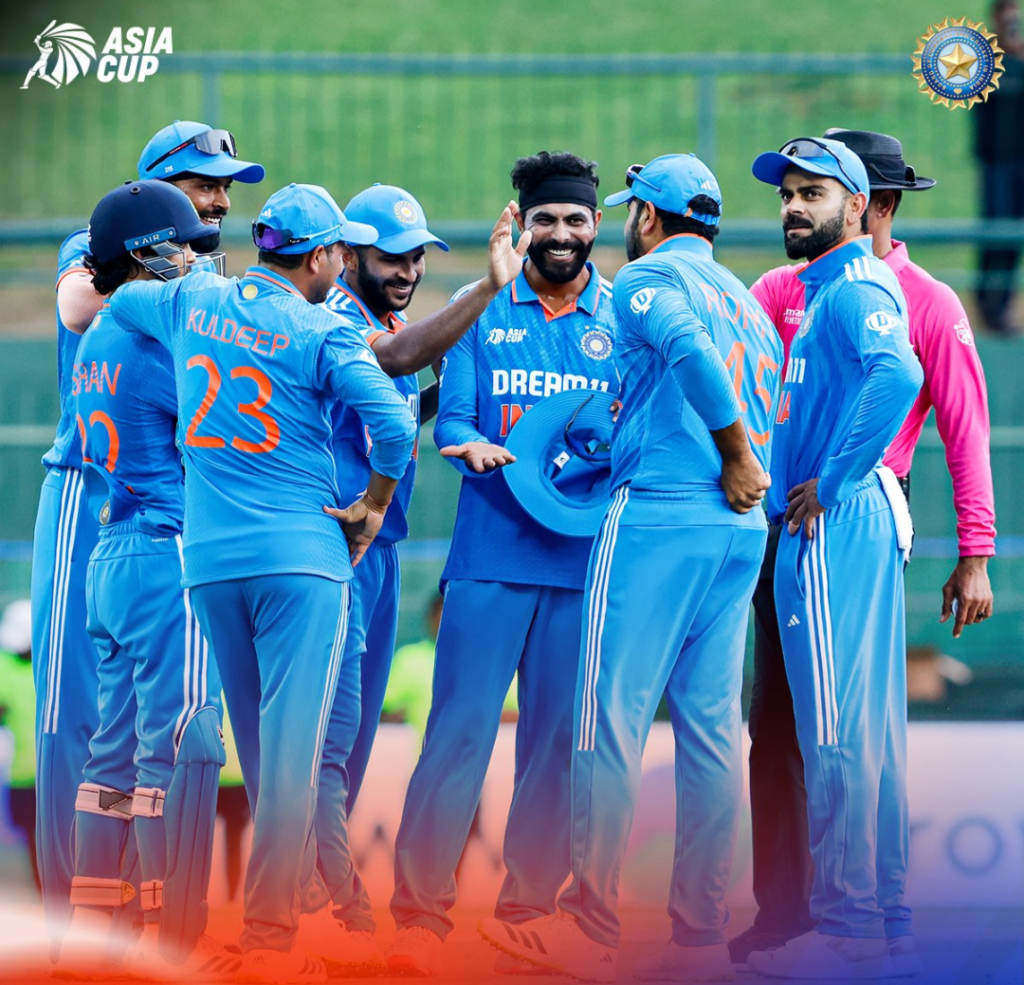 photo by BCCI X
Rohit Sharma (c)
Hardik Pandya (vc)
Virat Kohli
Shreyas Iyer
K.L. Rahul
Shubman Gill
Suryakumar Yadav
Tilak Varma
Ishan Kishan
Ravindra Jadeja
Jasprit Bumrah
Dream11 Team Predictions: Craft Your Winning Lineup
Now, let's get into the exciting part – Dream11 team predictions for the India vs. Pakistan clash. Our experts have analyzed player form, pitch conditions, and previous performances to help you create a winning lineup.
Wicketkeeper: Mohammad Rizwan
All-Rounders: Hardik Pandya, Ravindra Jadeja
Backup Players: Naseem Shah, Shubman Gill, Iftikhar Ahmed, Ishant Kishan
Bowlers: Haris Rauf, Jasprit Bumrah, Kuldeep Yadav, Shaheen Shah Afridi,
Batsmen: Virat Kohli, Babar Azam, Imam-ul-Haq, Rohit Sharma
These selections are based on a balanced combination of batting, bowling, and all-round skills. Remember to check for any last-minute changes in the playing XIs before finalizing your Dream11 team.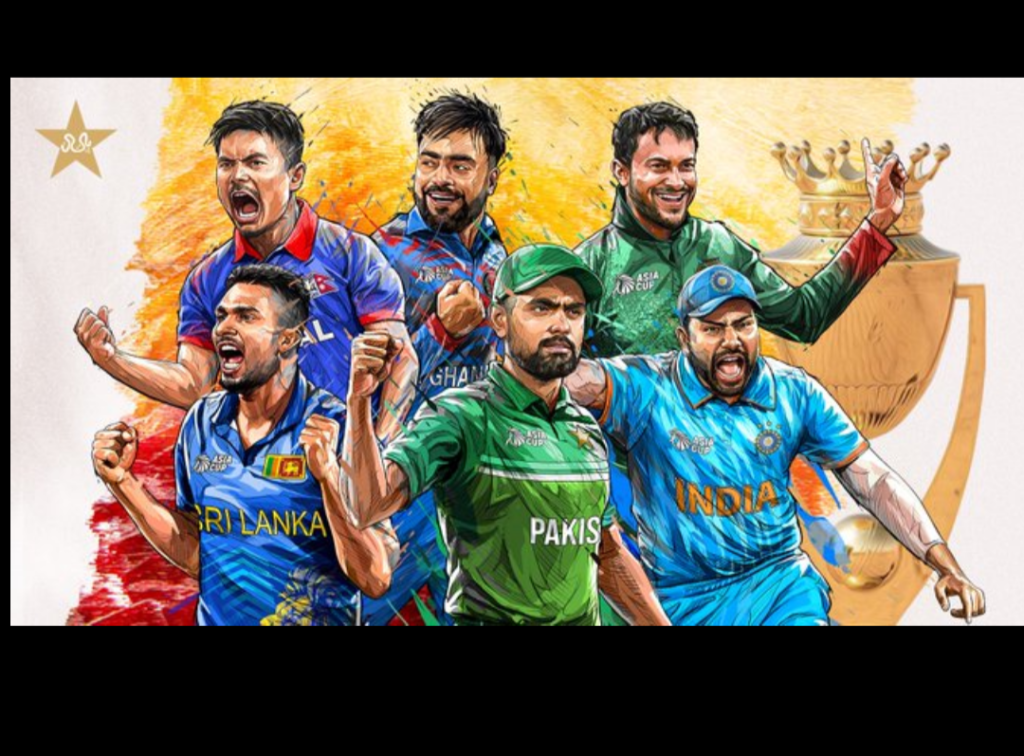 photo by acc X
What Is the Reserve Day and How Does It Impact the Game?
The addition of a reserve day for this India vs. Pakistan clash has sparked discussions among cricket fans and experts. Here's a breakdown of how the reserve day works and its significance:
When Does Play Go to Reserve Day?
On the original match day, match officials will do everything possible to ensure a result, even if it means reducing the number of overs. A minimum of 20 overs per side is required to achieve a result. If this isn't possible due to weather interruptions, the game moves to the reserve day.
Will the Match Restart on the Reserve Day?
No, the reserve day is a continuation of the original match, not a restart. The scores from the original match day are carried forward to the reserve day. If no play occurs on the original match day, the full ODI will begin on the reserve day.
Not All Super 4 Matches Have Reserve Days
Interestingly, the reserve day has been added for only this high-stakes India vs. Pakistan encounter. Other Super 4 matches will be deemed 'No Result' if they are affected by rain on the original match day.
The Asia Cup 2023 Super 4 match between India and Pakistan promises to be a cricketing spectacle, filled with excitement and tension. As fans hope for clear skies and uninterrupted play, the addition of a reserve day ensures that we won't miss out on this thrilling contest. Use our Dream11 team predictions to craft your winning lineup and make the most of this epic showdown. Stay tuned for more updates as we witness the cricketing rivalry at its finest. https://gamingpur.com/tragedy-strikes-the-2023-morocco-earthquake-a-tale/