Thriller Clash South Africa vs England World Cup 2023 Showdown: Record-Breaking Dominance
"Unstoppable South Africa Sets a World Cup Record"
In a thrilling clash of cricket titans South Africa vs England World Cup 2023 Showdown at the Wankhede Stadium, South Africa emerged as the dominant force against the defending champions, England, in the ICC World Cup 2023. The Proteas showcased their impeccable all-round performance, setting a record-breaking score and sealing a massive win over the English side.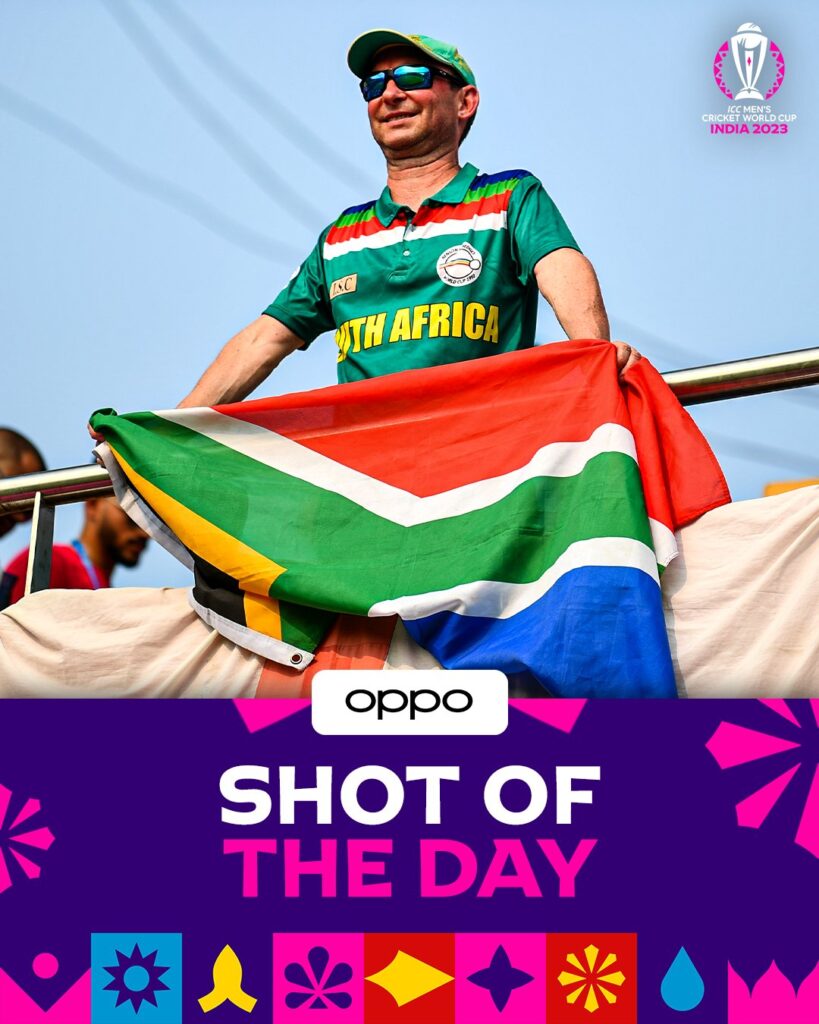 "Record-Breaking Batting Display: South Africa's Stellar Performance"
South Africa's batting prowess took center stage as they amassed an astounding total of 399/7 in their allotted 50 overs. Let's delve into the breathtaking innings that left cricket enthusiasts in awe.
"Stellar Start: Rassie van der Dussen and Reeza Hendricks Shine"
South Africa's top-order batsmen, Rassie van der Dussen and Reeza Hendricks, laid a rock-solid foundation with their impressive partnership. Their explosive stroke play and impeccable timing left England's bowlers searching for answers.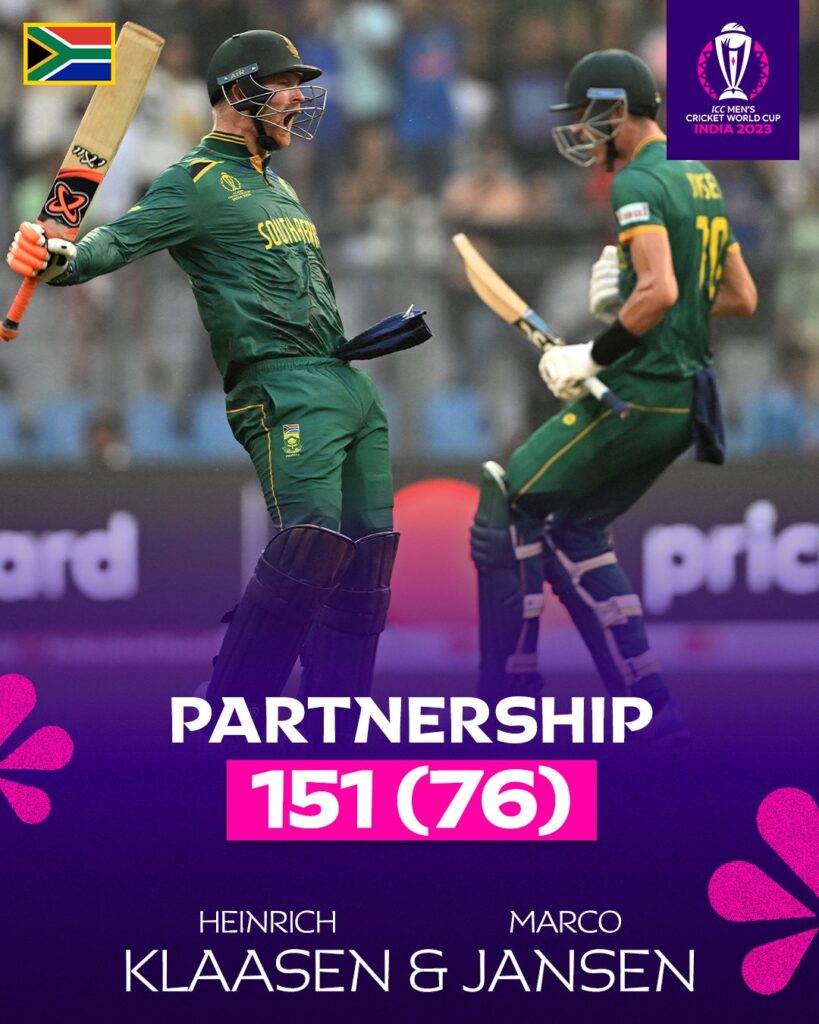 "Heinrich Klaasen's Destructive Century: England's Disappointment"
The star of the show was Heinrich Klaasen, whose incredible century shattered England's hopes of restricting South Africa. Klaasen's powerful hitting and remarkable ability to find gaps in the field left England's bowlers demoralized.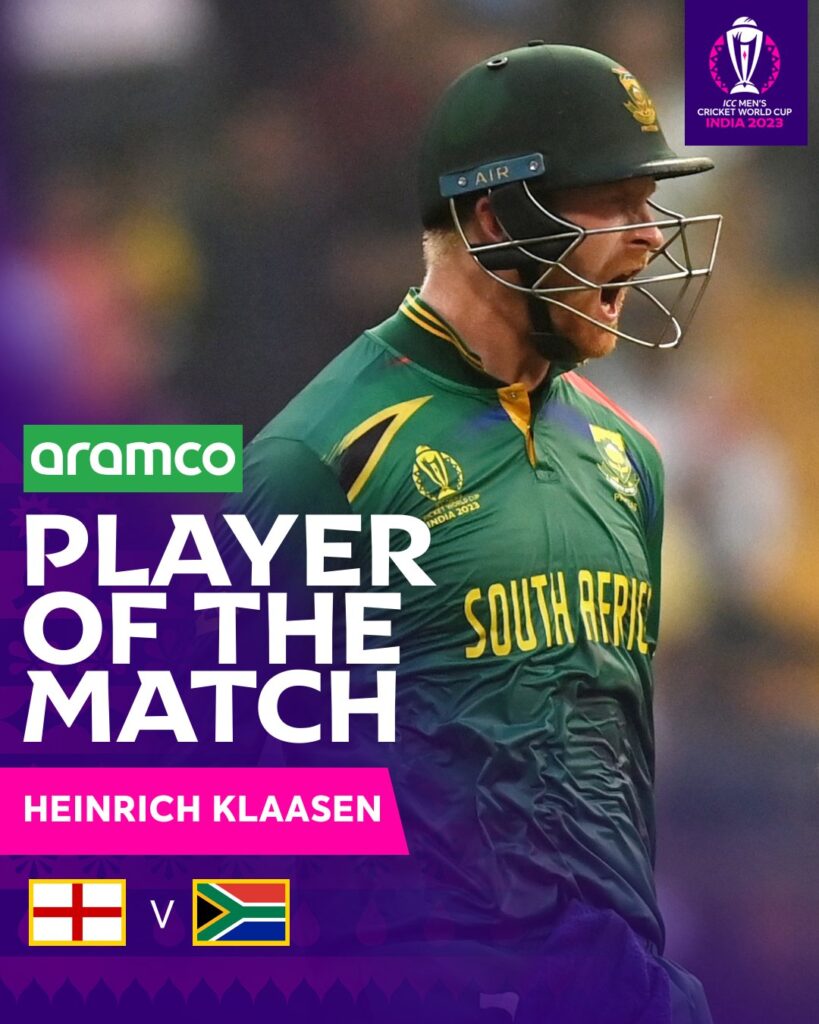 "Marco Jansen's Blitzkrieg: England's Bowling Struggles"
Another key contributor to South Africa's monumental total was Marco Jansen, who played a blistering innings and notched up a quick-fire fifty. Jansen's aggressive approach and fearless batting provided the late-innings impetus South Africa needed, while England's bowling unit found itself under tremendous pressure.
"Klaasen Named Player of the Match: England's Post-Match Thoughts"
Heinrich Klaasen's exceptional knock earned him the Player of the Match award, adding to England's disappointment. England's captain, Jos Buttler, expressed his frustration and acknowledged that several factors didn't go according to their plan. Buttler also emphasized the importance of winning their upcoming matches.
Match summary
Player of the Match
Heinrich Klaasen(SA)109 (67)
South Africa · 399/7 (50)
| | |
| --- | --- |
| Heinrich Klaasen 109 (67) | Reece Topley 3/88 (8.5) |
| Reeza Hendricks 85 (75) | Gus Atkinson 2/60 (9) |
| Marco Jansen 75* (42) | Adil Rashid 2/61 (10) |
England · 170 (22)
| | |
| --- | --- |
| Mark Wood 43* (17) | Gerald Coetzee 3/35 (4) |
| Gus Atkinson 35 (21) | Lungi Ngidi 2/26 (5) |
| Harry Brook 17 (25) | Marco Jansen 2/35 (5) |
"South Africa's World Cup Dominance: Turning Point of the Match"
With this resounding victory, South Africa soared up the World Cup standings, thanks to an excellent net run rate. Their all-round performance in this game showcased their potential to go far in the tournament, with the turning point of the match being the last 10 overs of South Africa's innings.
"England's Missed Opportunities and Struggle to Adapt"
England would have been content with a target of 330-340 to chase, but they missed several opportunities to stem the flow of runs during South Africa's innings. The sweltering conditions and some missed catches added to their woes, and they found themselves chasing a much larger total than expected.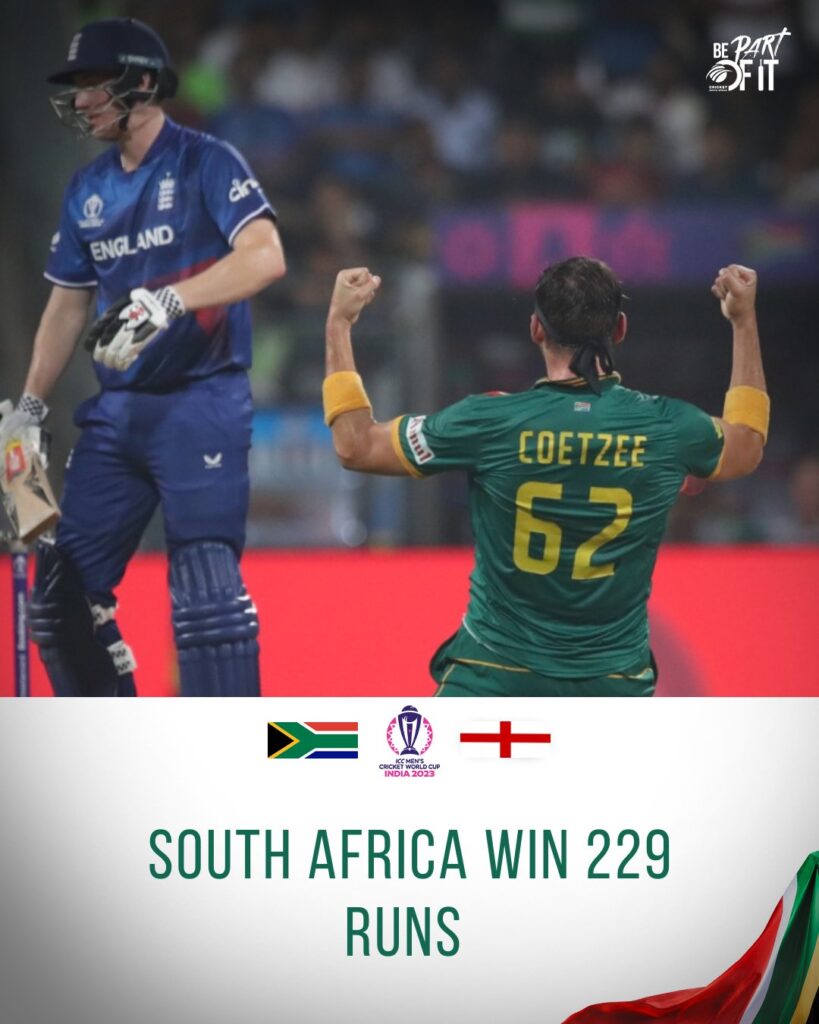 "Late Fightback by England: A Wake-Up Call"
Despite the daunting target, England's lower order, led by Mark Wood and Gus Atkinson, displayed a late fightback. Their partnership provided some consolation and ensured that England reached a total of 170, though it was far from enough to challenge South Africa's mammoth score. This defeat serves as a significant wake-up call for the defending champions, England.
South Africa vs England World Cup 2023 Showdown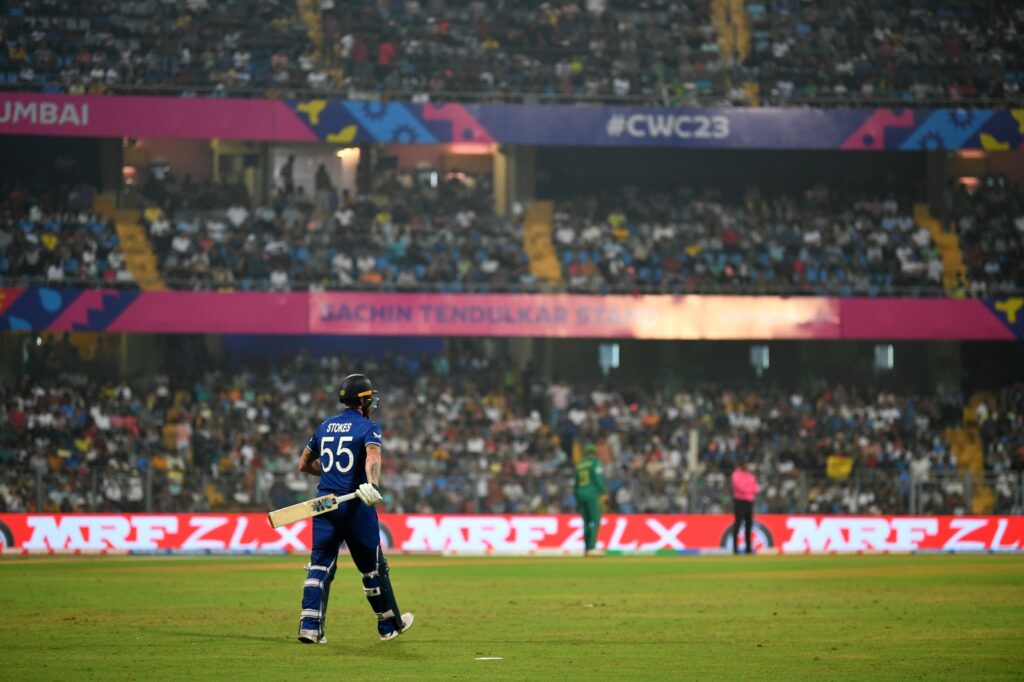 In summary, the South Africa vs England encounter in the ICC World Cup 2023 showcased South Africa's potential to be serious contenders in the tournament with their record-breaking dominance. However, it also highlighted England's challenges in adapting to the conditions and the intensity required in the chase. This match has set the stage for an exciting World Cup, with teams like South Africa making a strong statement, and England must learn from this experience to defend their title successfully.