NZ vs AFG: 2023 Cricket World Cup : Dominant Performance: New Zealand Crushed Afghanistan i
A Spectacular Showdown – NZ vs AFG in the 2023 Cricket World Cup
In the 16th NZ VS AFG, One Day International (ODI) of the 2023 Cricket World Cup, New Zealand showcased an exceptional performance, completely overpowering Afghanistan. The Kiwis, playing like true champions, clinched a resounding victory, solidifying their position at the top of the table. This match will be remembered for New Zealand's dominance, as they outshone Afghanistan in every aspect of the game.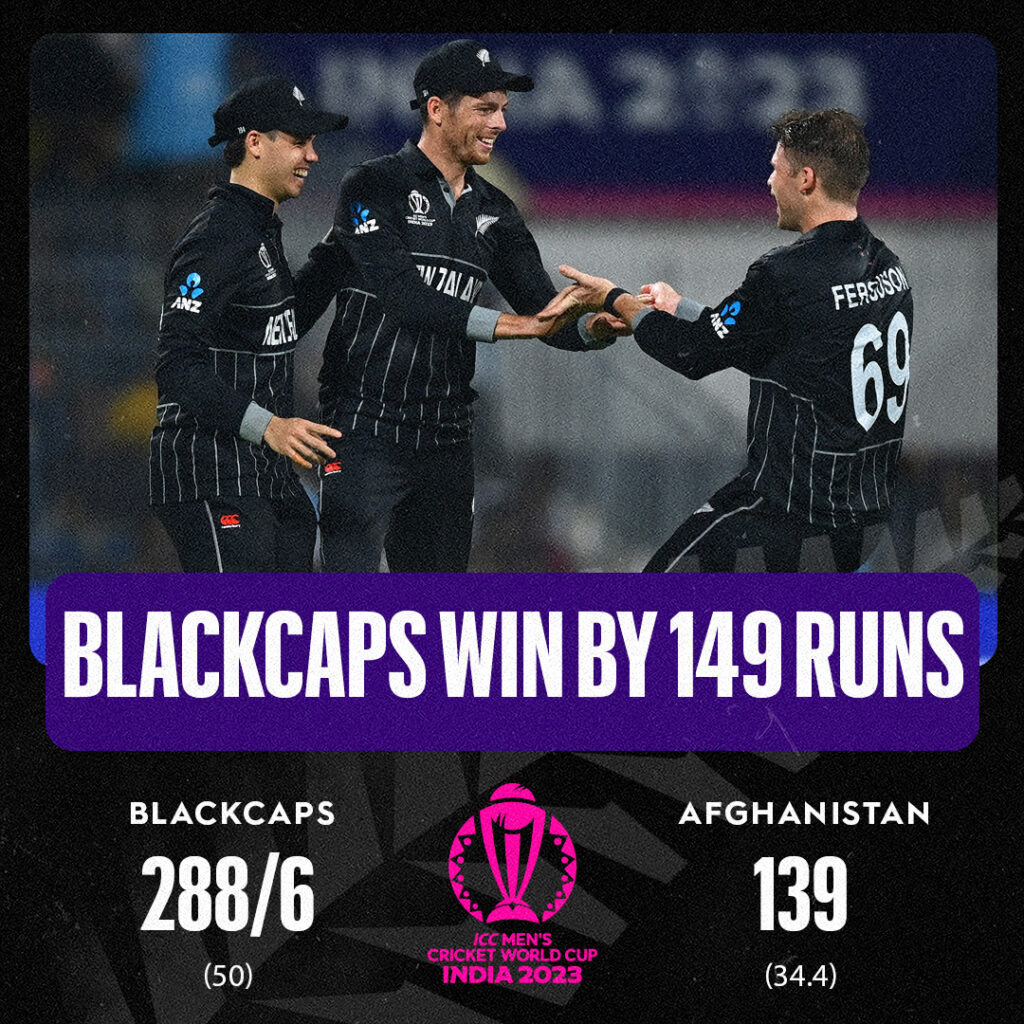 NZ's Batting Masterclass
New Zealand's batting lineup, led by skipper Tom Latham, delivered a masterclass in the match against Afghanistan. They posted a substantial total of 288/6 in their allotted 50 overs, setting the stage for a formidable challenge for their opponents.
Daryl Mitchell, opening the batting alongside Devon Conway, provided a solid foundation. Although Conway was dismissed early, scoring 20 runs, Will Young stepped up to the plate and played a crucial innings of 54 runs. His partnership with Rachin Ravindra (32) helped New Zealand maintain control.
However, it was the skipper, Tom Latham, who truly led from the front with his remarkable innings of 68 runs. Alongside him, Glenn Phillips (71) provided the much-needed firepower in the middle overs. Their partnership was instrumental in New Zealand's commanding total.
Afghan Bowlers Struggle
The Afghan bowlers found themselves on the back foot throughout the innings. The spin duo of Mujeeb Ur Rahman and Rashid Khan, who were expected to create havoc, managed just one wicket each. Mujeeb conceded 57 runs from his 10 overs, while Rashid Khan gave away 43 runs in his 10-over spell.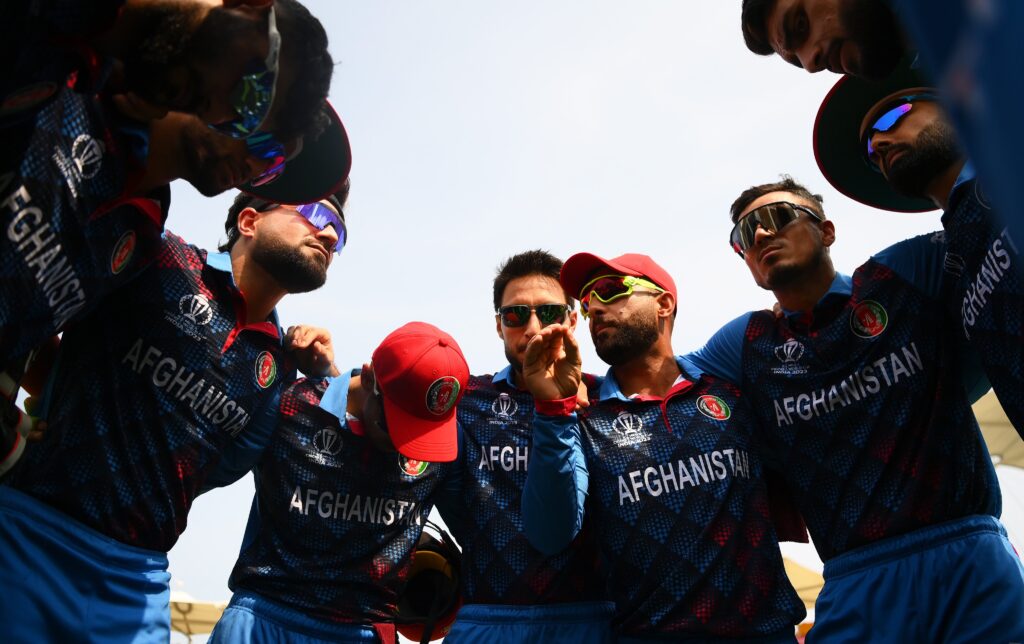 Naveen-ul-Haq was the standout bowler for Afghanistan, taking two crucial wickets for 48 runs in his 8 overs. However, his efforts weren't enough to contain the Kiwi batsmen. Azmatullah Omarzai chipped in with two wickets, but he too was expensive, conceding 56 runs in his 7 overs.
Ferguson and Santner Shine with the Ball
New Zealand's bowling attack was equally exceptional, making it an all-around team effort. Lockie Ferguson and Mitchell Santner were the stars with the ball, each securing a three-wicket haul. Their consistent and precise bowling proved too much for the Afghan batsmen to handle.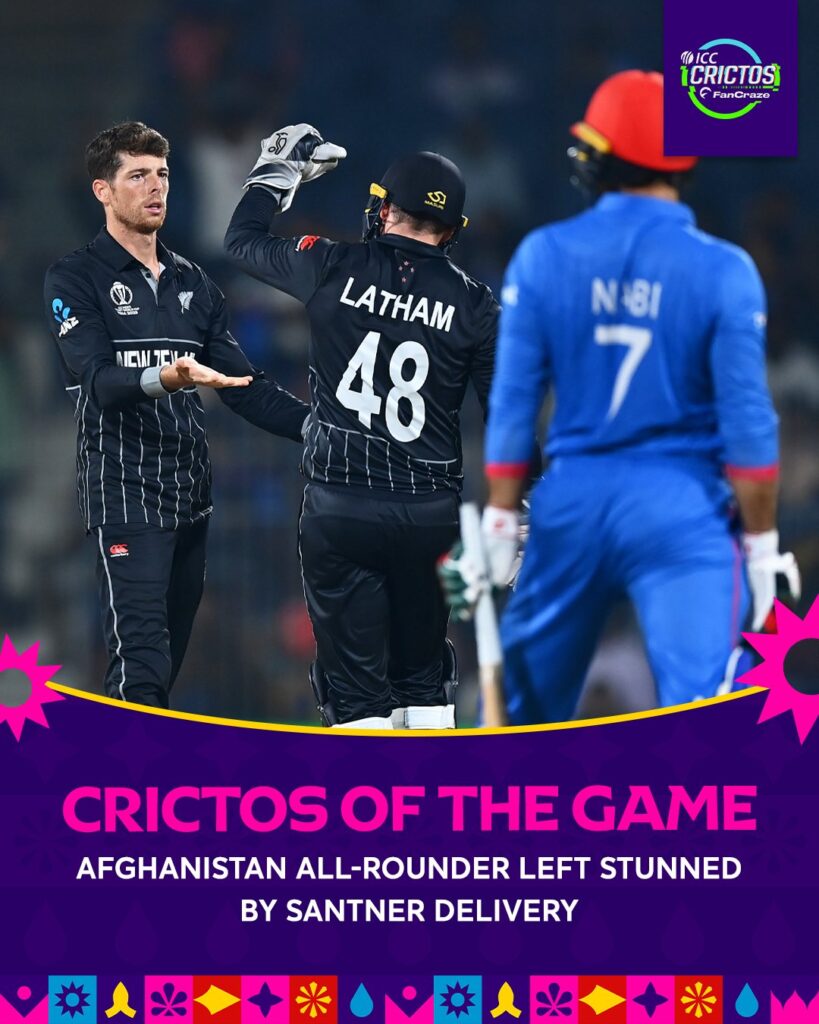 Lockie Ferguson's figures of 3/19 in 7 overs showcased his ability to generate pace and trouble the batsmen. On the other hand, Mitchell Santner demonstrated his left-arm spin skills, finishing with figures of 3/39 in 7.4 overs.
Afghanistan's Struggle at the Crease
Facing a daunting target, Afghanistan's batting lineup crumbled under the pressure imposed by New Zealand's bowlers. Only Rahmat Shah (36) managed to put up some resistance. However, it was a challenging task for Afghanistan, especially after losing early wickets.
The Afghan batsmen failed to build partnerships, which ultimately led to their downfall. The Kiwi bowlers maintained a disciplined line and length, consistently picking up wickets to prevent any momentum from building on the Afghan side.
NZ Crushed AFG – A Dominant Victory
In the end, New Zealand's comprehensive victory over Afghanistan by a staggering margin of 149 runs showcased their supremacy in the 2023 Cricket World Cup. The Kiwis demonstrated their ability to dominate both with the bat and the ball, making them a formidable force in the tournament.
Conclusion – NZ Tops the Table
With this resounding win, New Zealand firmly secured their place at the top of the table in the 2023 Cricket World Cup. Their all-around performance highlighted their status as one of the tournament favorites. As the competition continues, the Kiwis will be looking to build on this dominant display and maintain their winning streak.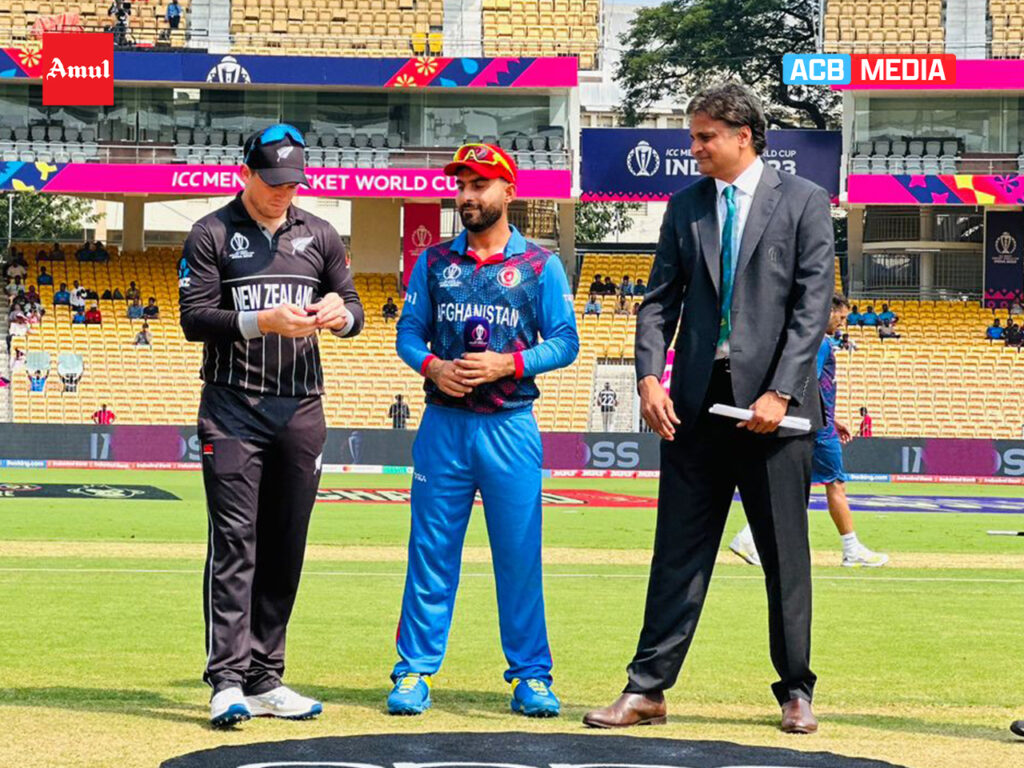 the NZ vs. AFG match in the 2023 Cricket World Cup was a testament to New Zealand's strength and dominance in the tournament. They crushed Afghanistan with a powerful batting display and exceptional bowling performances from Lockie Ferguson and Mitchell Santner. This victory has placed New Zealand at the top of the table, making them a team to watch in the remainder of the tournament. Their resounding success in this match truly defines the term "NZ crushed AFG."