Manchester City Crushed Fulham with Erling Haaland's sensational Hat-Trick
Manchester City is one of the most formidable teams in the world, having won the Treble last season. But they faced a tough challenge from Fulham, who came to the Etihad Stadium with a fighting spirit. The match was full of drama, goals, and controversy, as Manchester City emerged victorious with a 5-1 scoreline. The highlight of the match was Erling Haaland's sensational hat-trick, which proved his worth as one of the best strike.
Fulham's Early Setbacks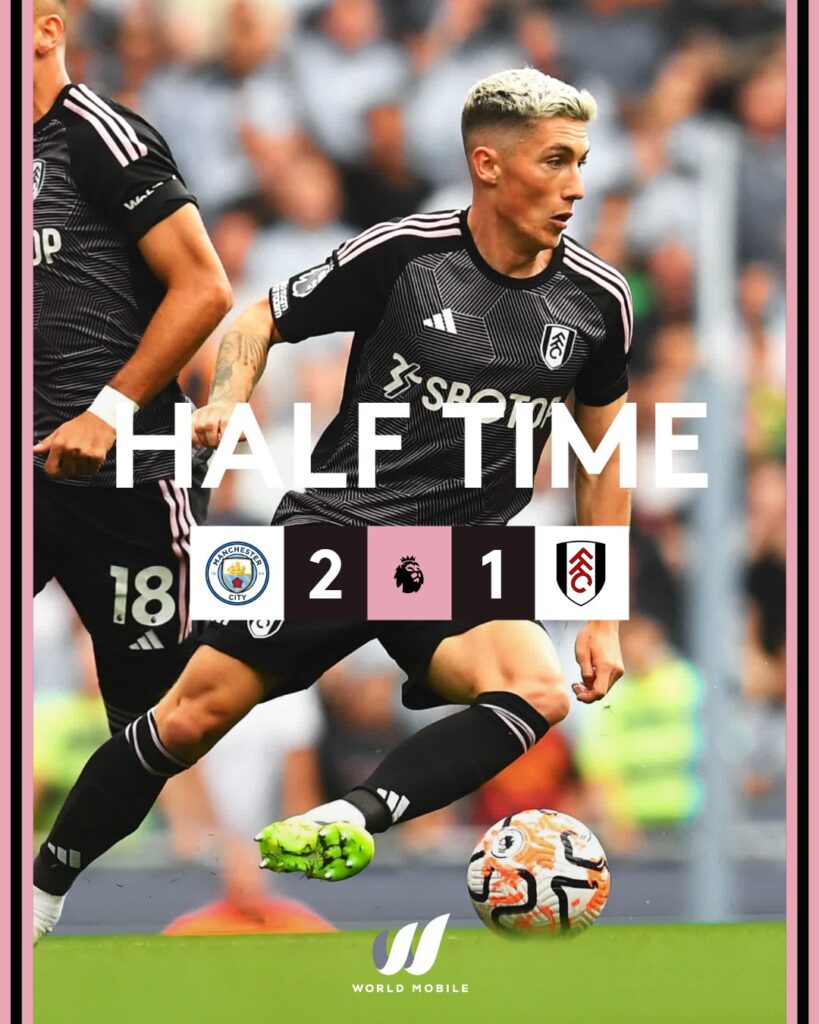 Fulham knew they had a difficult task ahead of them, as they faced the reigning champions without their star midfielder, Joao Palhinha. The Portuguese player had been linked with a move to Bayern Munich, but the deal fell through at the last minute. To make matters worse, Fulham's captain, Tom Cairney, suffered an injury in the first 15 minutes and had to be replaced.
Julian Alvarez Breaks the Deadlock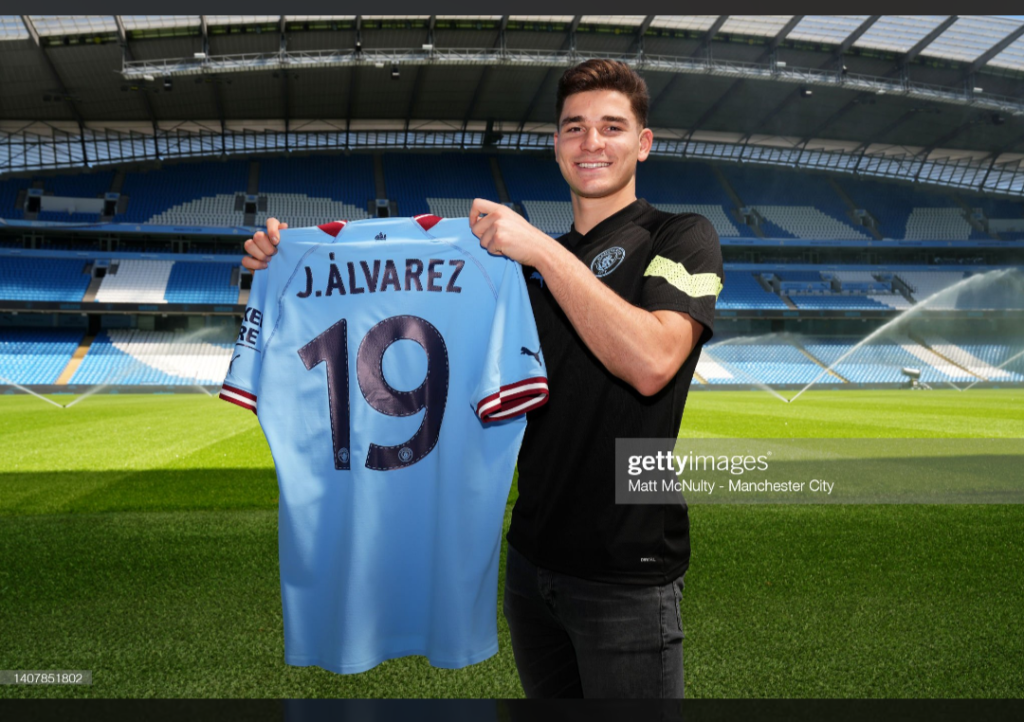 Manchester City dominated the possession and created several chances, but they had to wait until the 31st minute to open the scoring. Julian Alvarez, who had been in fine form for City, scored his third consecutive home goal with a powerful shot from outside the box.
Fulham Equalizes with a Corner
Fulham did not give up and showed some resilience in defense. They also posed a threat from set-pieces, and they managed to level the score in the 38th minute. Raul Jimenez rose highest to head a corner towards the goal, and Bobby Decordova-Reid tapped it in from close range.
Controversy Strikes Before Half-Time
The match took a dramatic turn in the stoppage time of the first half, when Manchester City regained the lead with a controversial goal. Nathan Ake headed in a cross from Kevin De Bruyne, but Fulham protested that Manuel Akanji was offside and blocking their goalkeeper, Bernd Leno's view. The referee, Michael Oliver, consulted with the VAR and decided to award the goal, much to the dismay of Fulham and their fans.
Erling Haaland Steals the Show in the Second Half
The second half was a one-sided affair, as Manchester City asserted their superiority and scored three more goals. The star of the show was Erling Haaland, who scored a hat-trick in 25 minutes. His first goal came in the 52nd minute, when he pounced on a deflection from Tim Ream and slotted it past Leno. His second goal came from a penalty in the 67th minute, after Issa Diop fouled Julian Alvarez in the box. Haaland calmly sent Leno the wrong way and made it 4-1. His third goal was a masterpiece of teamwork and skill, as Sergio Gomez dribbled past two defenders and laid off a perfect pass for Haaland to finish with aplomb in the 77th minute. It was his seventh hat-trick for Manchester City since joining them last year.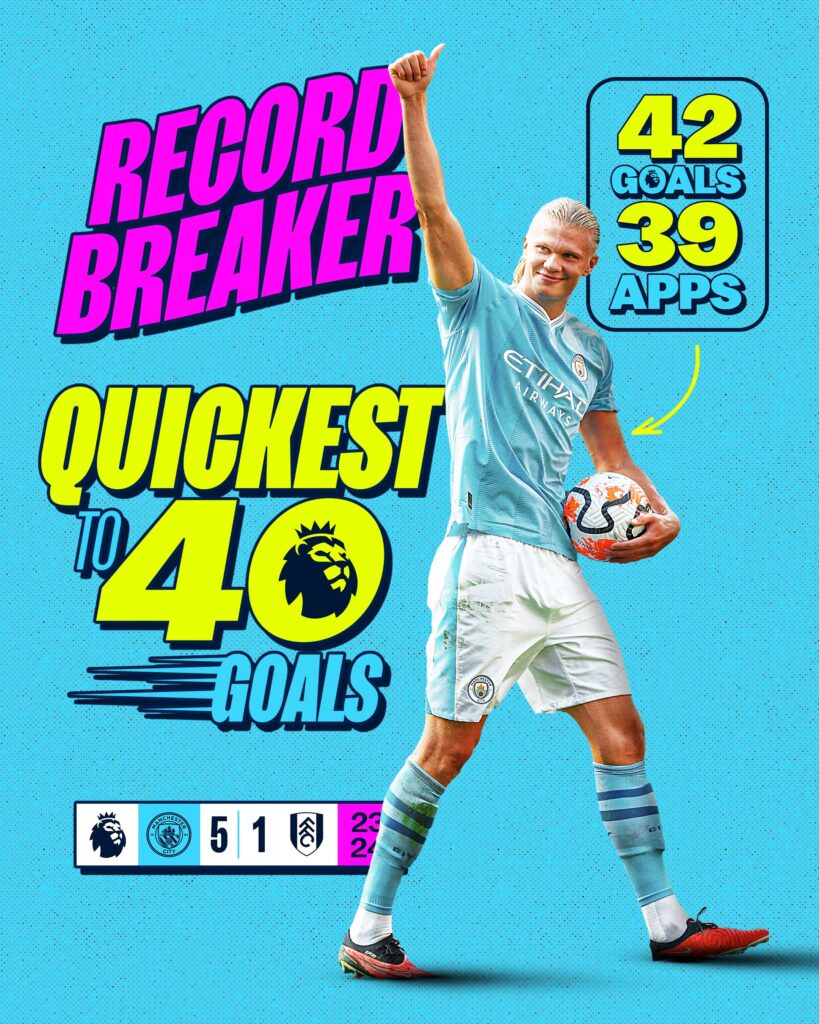 Fulham's Brave Performance
Despite the heavy defeat, Fulham deserved some credit for their brave performance in the first half. They matched Manchester City's intensity and scored a well-deserved goal from a corner. They also created some chances in the second half, but they were denied by Ederson's saves.https://twitter.com/FulhamFC?s=09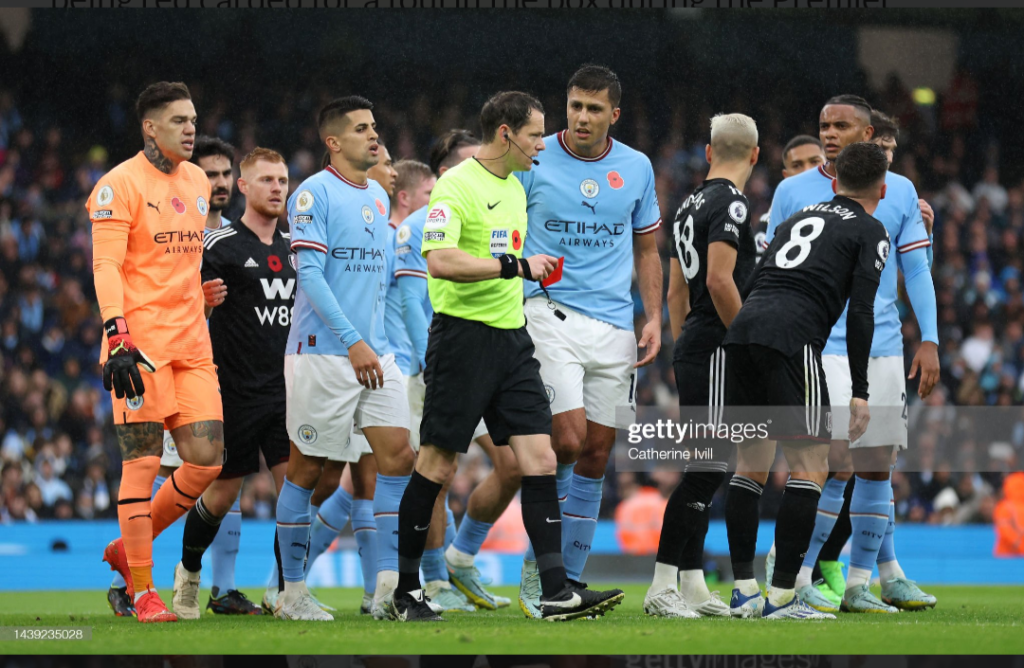 Summery:
In a captivating showdown between Manchester City and Fulham, the final whistle marked a resounding 5-1 victory for the blue side of Manchester. This match, a true spectacle of soccer brilliance, unfolded with an abundance of goals, intense drama, contentious moments, and exceptional individual performances that left fans breathless. At the center stage of this exhilarating clash was none other than Erling Haaland, solidifying his status as one of the globe's premier strikers by netting an awe-inspiring hat-trick.
Manchester City, perennially dominant, once again displayed their exceptional prowess on the field. They orchestrated a mesmerizing symphony of passes, creativity, and clinical finishing, leaving Fulham's defense in disarray. The goals flowed with remarkable ease, showcasing their offensive might and fluid teamwork. This performance underlined Manchester City's unwavering commitment to excellence in every match they undertake.On the opposing side, Fulham demonstrated a commendable spirit and unwavering resilience in the face of adversity. They refused to capitulate easily, fiercely contesting every inch of the pitch. Fulham's players, although outgunned by City's offensive firepower, displayed a remarkable tenacity that earned the admiration of fans and pundits alike.The match itself was a rollercoaster of emotions, keeping spectators on the edge of their seats from start to finish. The electrifying encounter featured heart-stopping moments, controversial decisions, and breathtaking goals that will be etched in the memories of all who witnessed it.
Manchester City's footballing prowess was on full display, while Fulham's determination left an indelible mark on the contest.In the annals of soccer history, this clash will undoubtedly be remembered as a showcase of Manchester City's relentless pursuit of excellence and Fulham's never-say-die attitude. It was a thrilling testament to the beauty of the sport, reminding us all why we love the game and why we continue to be captivated by its magic.https://twitter.com/ManCity?s=09
I hope you like our article. If you have any feedback or suggestions, please let me know. Thank you. https://gamingpur.com/indias-remarkable-aditya-l1-solar-mission/