Cricket Showdown: India vs Pakistan in Asia Cup 2023 – Rain, Heroics, and Abandonment in a Thrilling Encounter"
The Asia Cup 2023 encounter between cricket giants India vs Pakistan promised a spectacle that fans across the globe eagerly awaited.
This battle, taking place at the Pallekele International Cricket Stadium, Kandy, had all the ingredients for a memorable showdown. With India having convincingly defeated Pakistan in their last one-day encounter during the 2019 ODI World Cup, and Pakistan entering as the number 1 ranked international team, expectations were high. However, what followed was a rollercoaster ride featuring rain interruptions, spectacular performances, and a match ultimately called off. Let's dive into the highs and lows of this epic clash.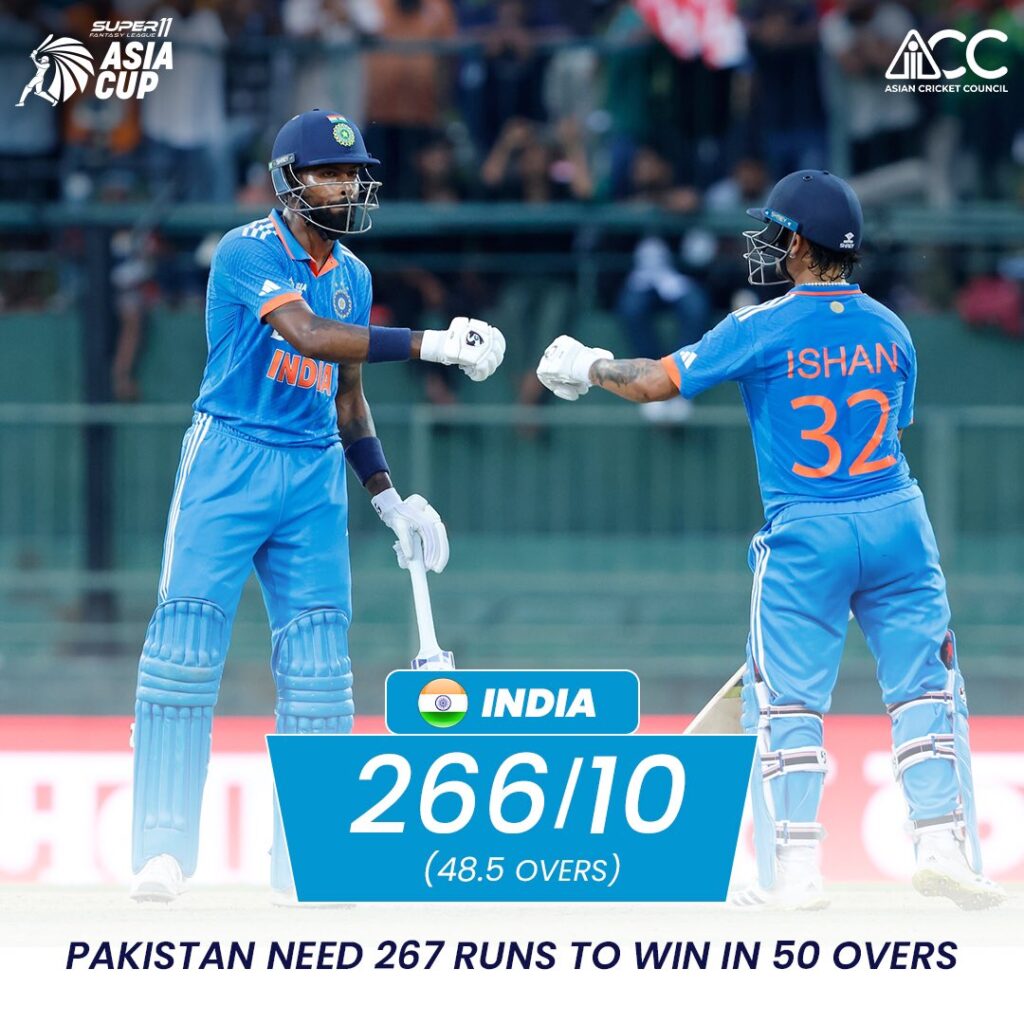 The Rain-Interrupted Drama :
Despite the hype, the Asia Cup 2023 match started on a somewhat somber note as rain disrupted the proceedings not once, but twice. This played a pivotal role in defining the course of the game. India's batting innings was the center of attention after winning the toss and choosing to bat first. As Rohit Sharma and Virat Kohli fell victim to the deadly pace of Shaheen Afridi, the Indian team found themselves in a precarious position.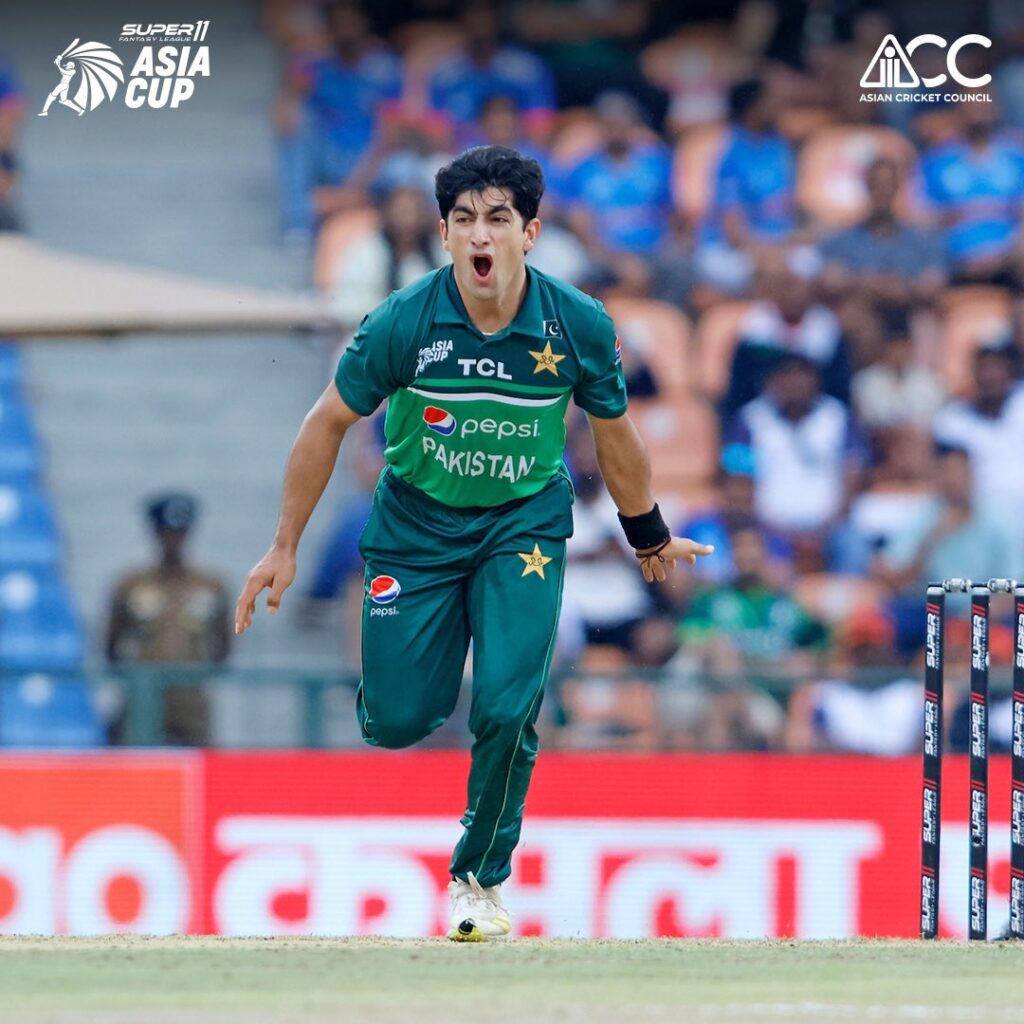 Haris Rauf's fiery spell further added to India's woes, dismissing Shreyas Iyer and Shubman Gill. However, the rescue act came in the form of a remarkable partnership between Ishan Kishan and Hardik Pandya. The two powerhouses revived India's innings with a staggering 138-run stand off 141 balls. Ishan Kishan, playing with flair, scored 82 runs, while Hardik Pandya exhibited composure with his 87 runs.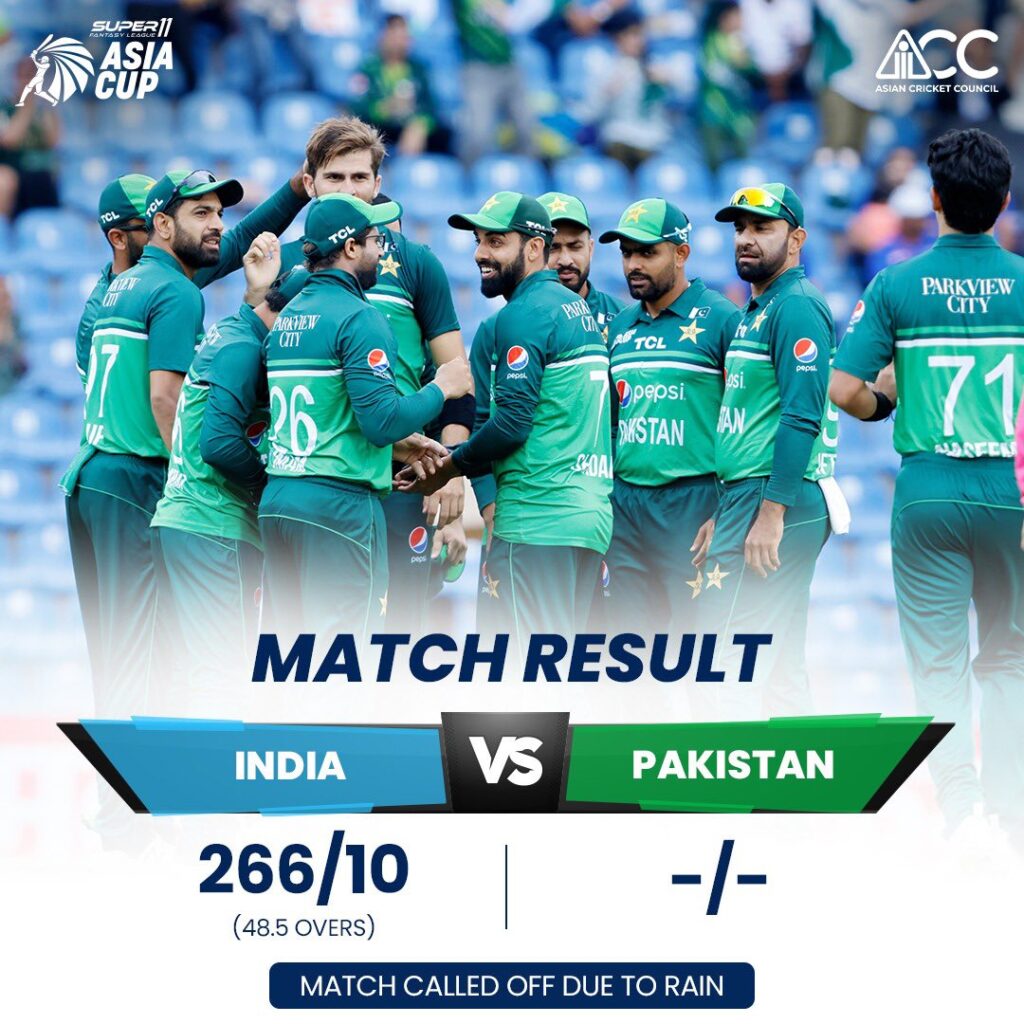 Bowling Brilliance: Shaheen Afridi and More :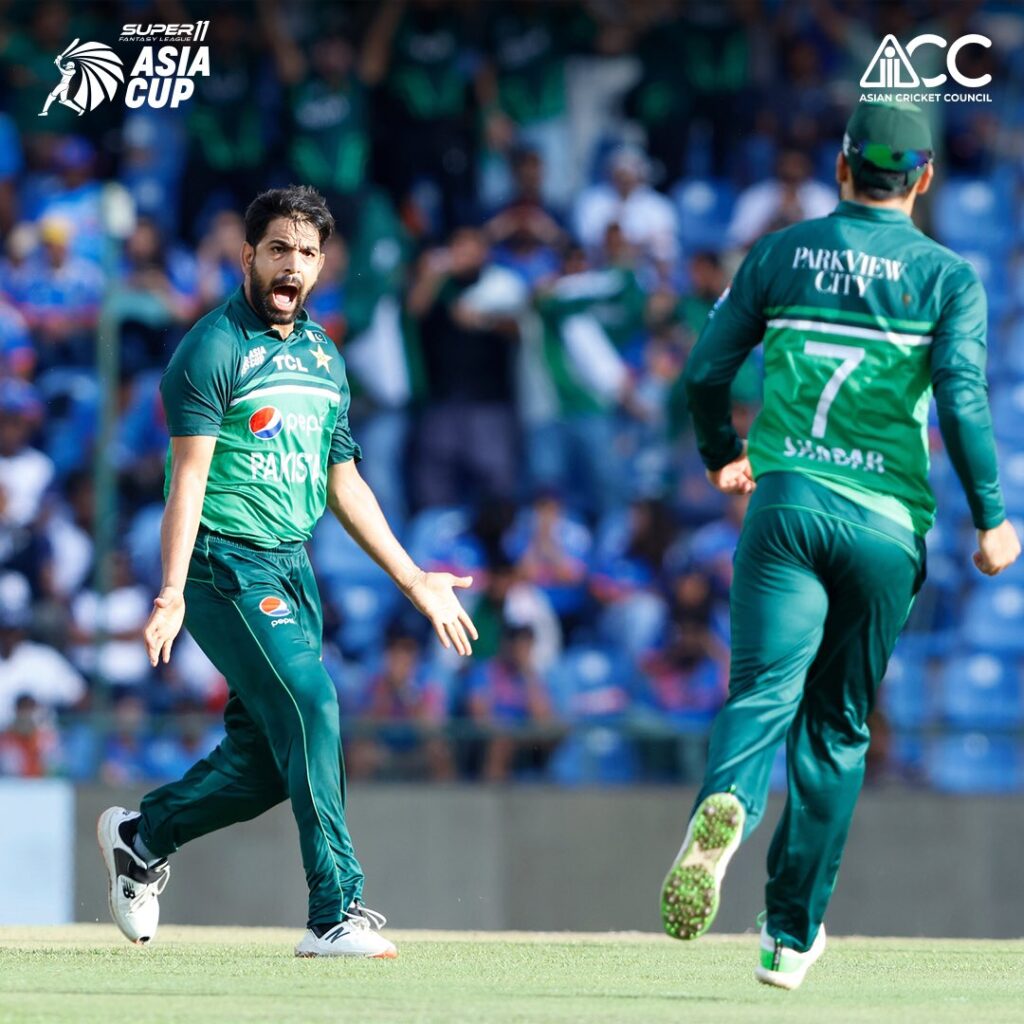 In the bowling department, Shaheen Afridi was the standout performer for Pakistan, ending with figures of four for 35 in his ten overs. His left-arm pace and precision sent shivers down the spines of Indian batsmen, taking crucial wickets early on. His fiery spell set the tone for Pakistan's dominance.
Haris Rauf and Naseem Shah also made their presence felt, with both claiming three wickets each. Their consistent lines and lengths made life difficult for the Indian batting lineup. This trio's collective brilliance marked a unique moment in Asia Cup history as pacers picked all ten wickets.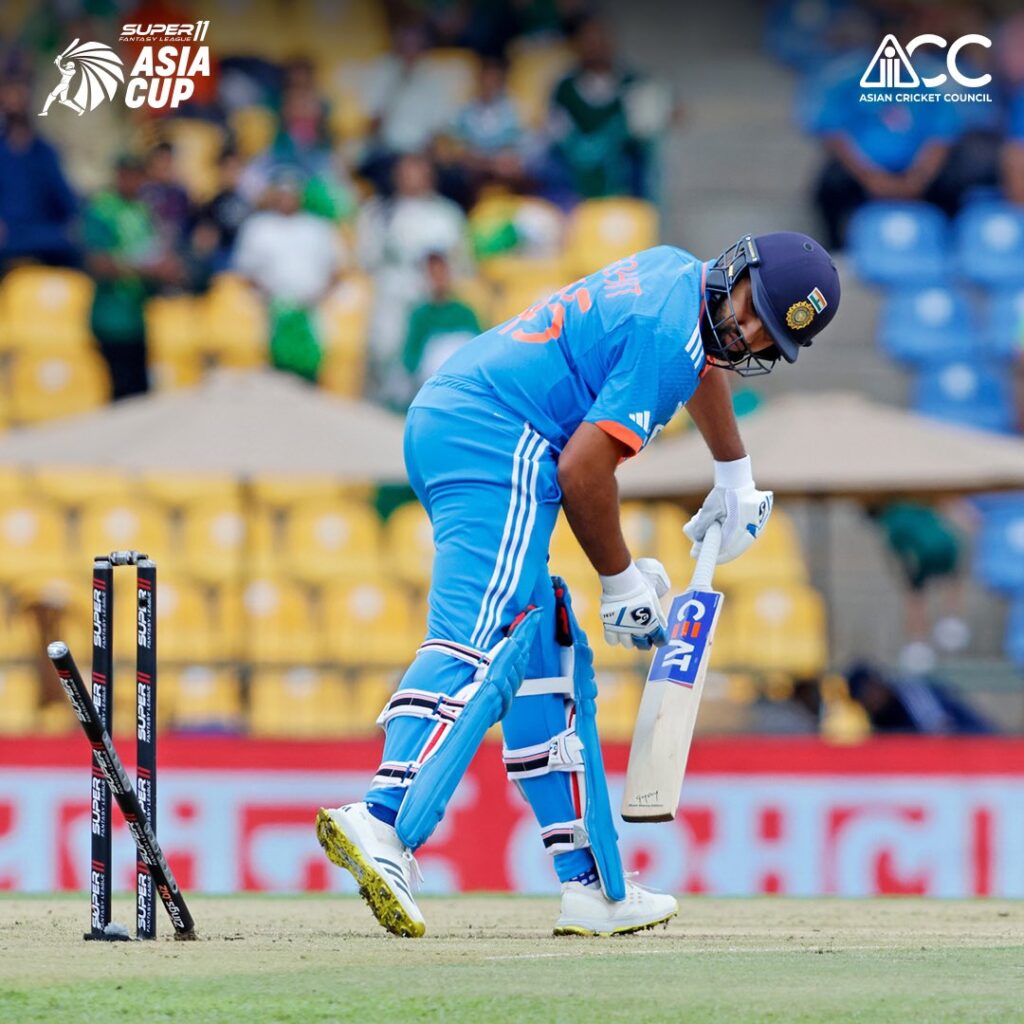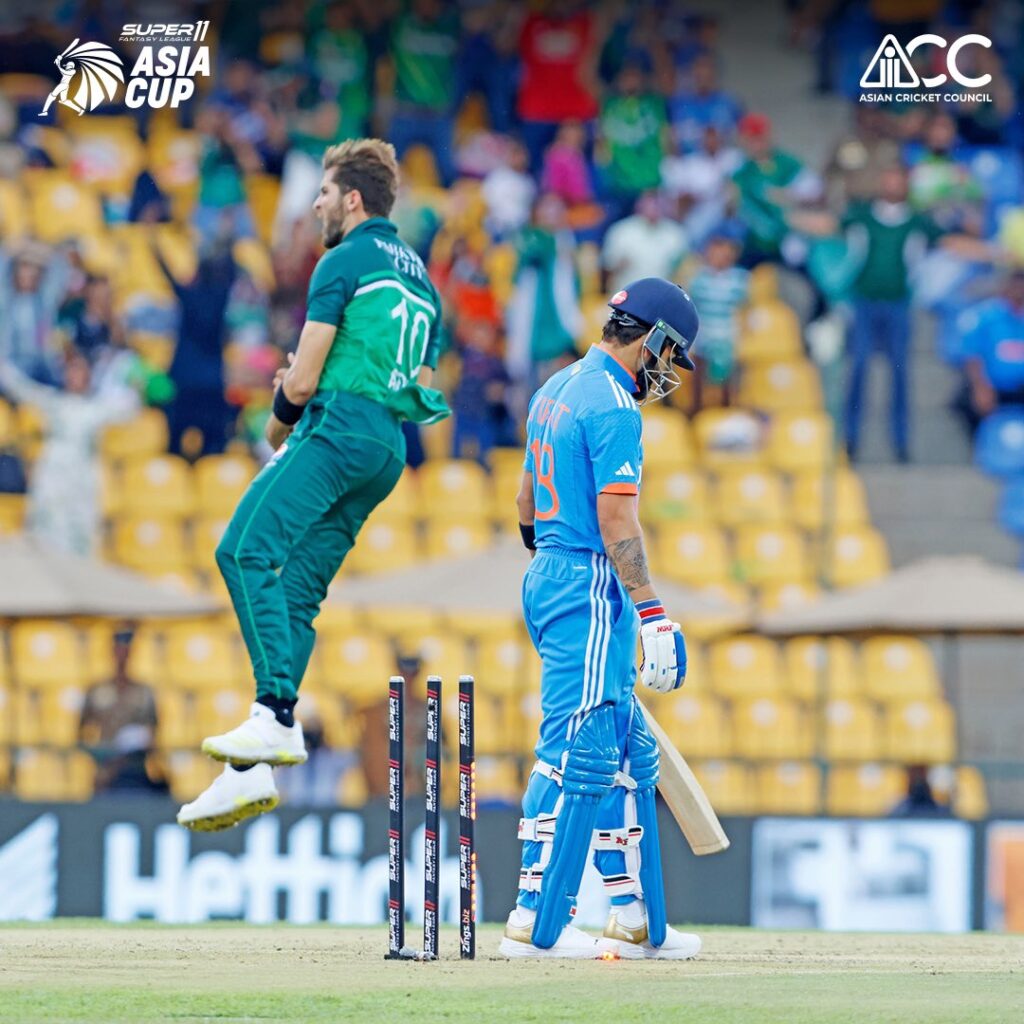 The Rain's Untimely Intervention :
Just when the match seemed to be poised for an electrifying finish, rain played the role of the ultimate spoiler. After India managed to post a competitive total of 266 in 48.5 overs, the heavens opened up once again. Covers were back on the ground, leaving fans in suspense about the game's outcome.
Despite the anticipation and the promise of a thrilling second innings, the rain interruptions persisted. As a result, the match had to be officially called off. Both India and Pakistan were awarded one point each, a disappointing end to what could have been an epic contest.
DLS Targets in the Balance :
With rain interruptions impacting the match, the DLS (Duckworth-Lewis-Stern) method came into play, providing alternate targets in case of reduced overs. The potential DLS targets, as per Hindustan Times, were as follows:
If overs are reduced to 45 – Target 254
If overs are reduced to 40 – Target 239
If overs are reduced to 30 – Target 203
If overs are reduced to 20 – Target 155
India's Battling Display :
The Indian innings displayed a mix of resilience and brilliance. After early setbacks, the partnership between Ishan Kishan and Hardik Pandya was a standout moment. Kishan's impressive 82 runs, alongside Pandya's composed 87, powered India to a fighting total. However, the rain interruptions curtailed the opportunity for India to test Pakistan's batting line-up.
The Ever-Present Challenge: Shaheen Afridi :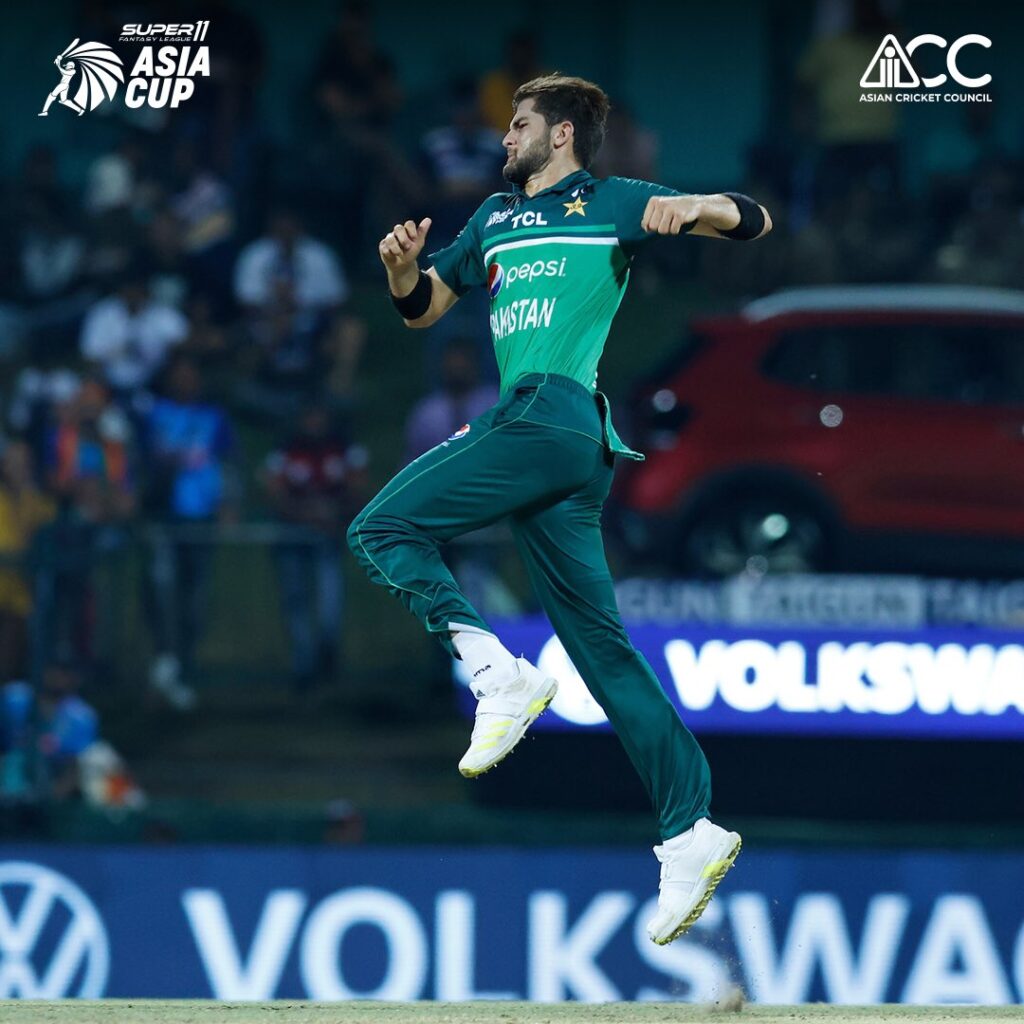 Sensational Shaheen : image credit – acc X
India's batters faced a recurring challenge against left-arm pacers, with Shaheen Shah Afridi proving to be their nemesis in this Asia Cup encounter. Afridi's devastating spell accounted for four crucial wickets, including the dismissals of Rohit Sharma and Virat Kohli. His early impact created a ripple effect, putting India on the back foot from the beginning.https://twitter.com/ACCMedia1?s=09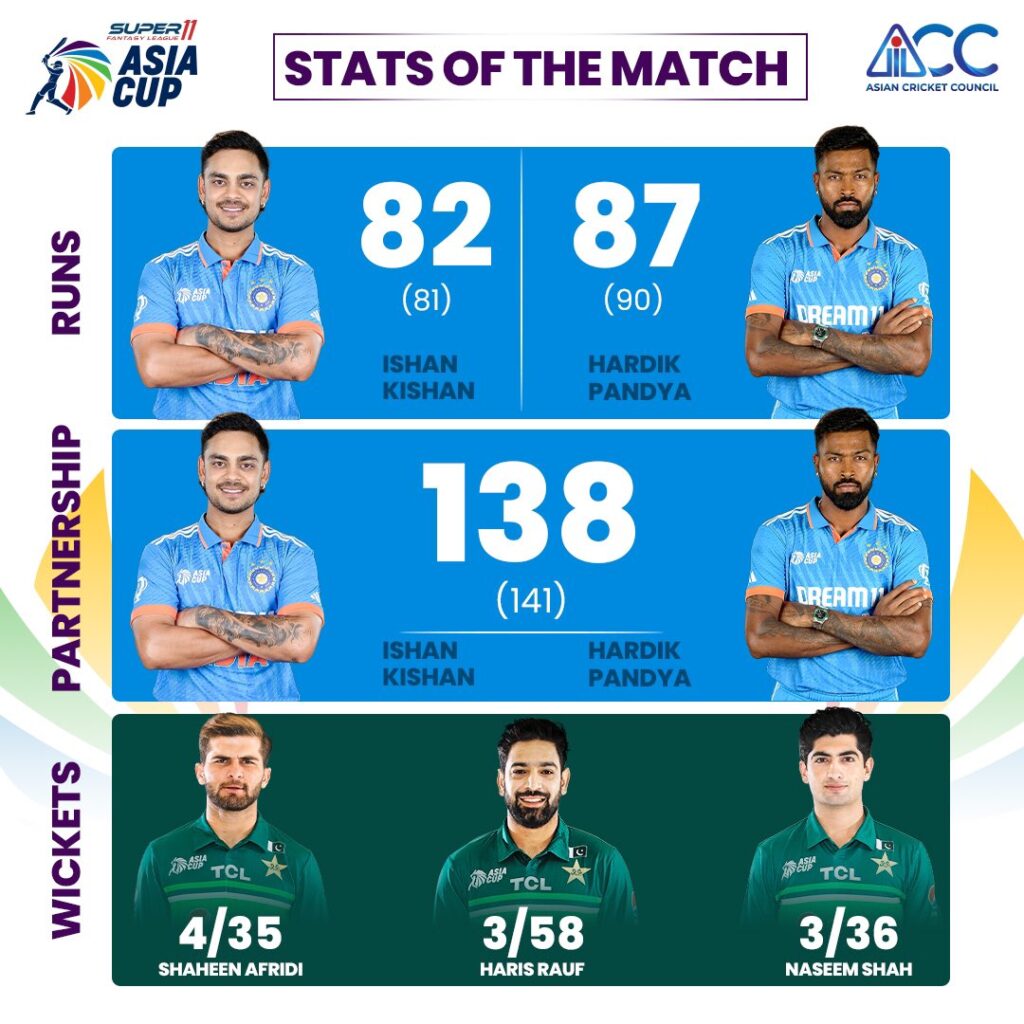 Rains and the Match's Abandonment :
Despite a promising first innings, the relentless rain ultimately led to the match's abandonment. With both teams waiting in hope for the skies to clear, the disappointment among fans was palpable. The much-anticipated clash between India and Pakistan, with its highs and lows, was cut short by nature's unpredictability. Both teams were left with one point each, a far cry from the thrilling finish everyone had anticipated.
Ishan Kishan's Standout Performance :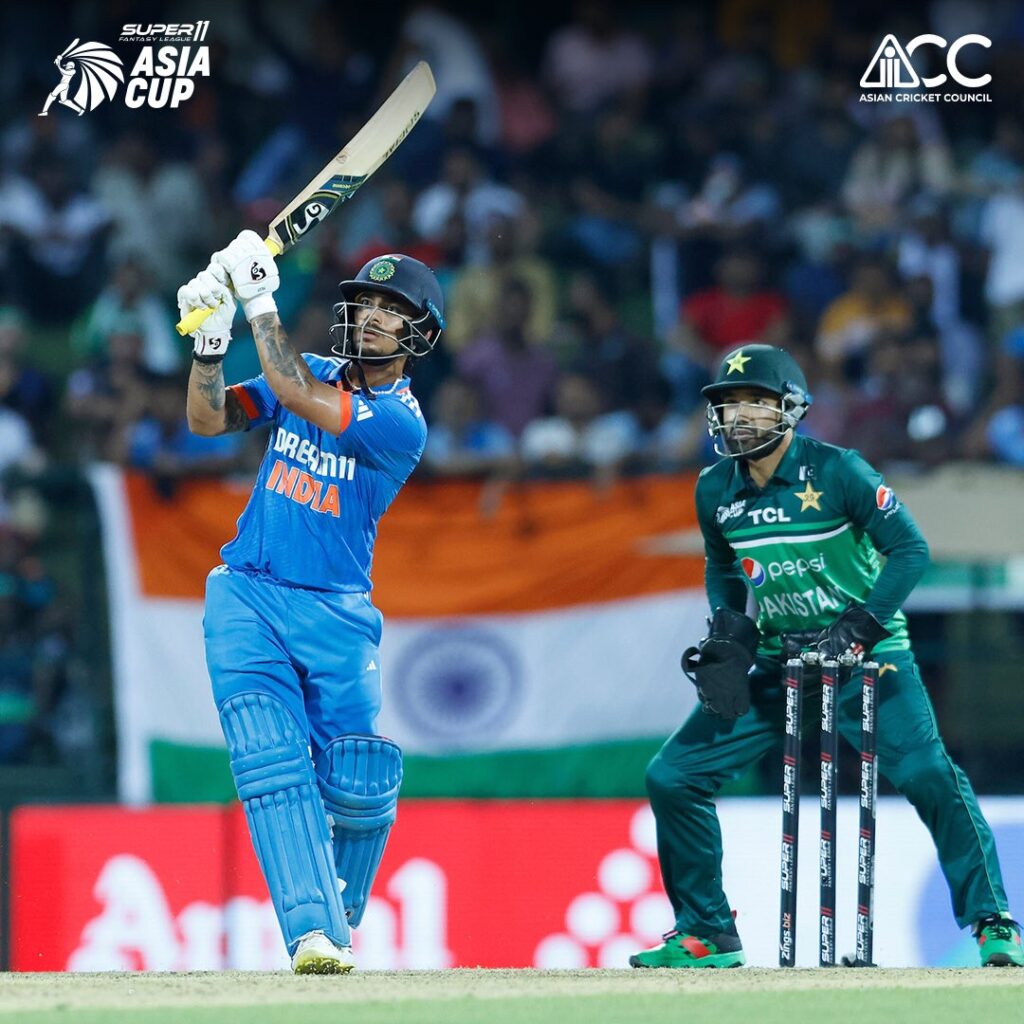 Ishan Kishan's performance in this match sparked discussions about his role in the team. Batting at No. 5, he showcased remarkable skills, proving himself as more than just a temporary arrangement. Kishan's ability to anchor the innings while playing aggressive strokes highlighted his potential in this crucial batting position.
The Evolution of Hardik Pandya :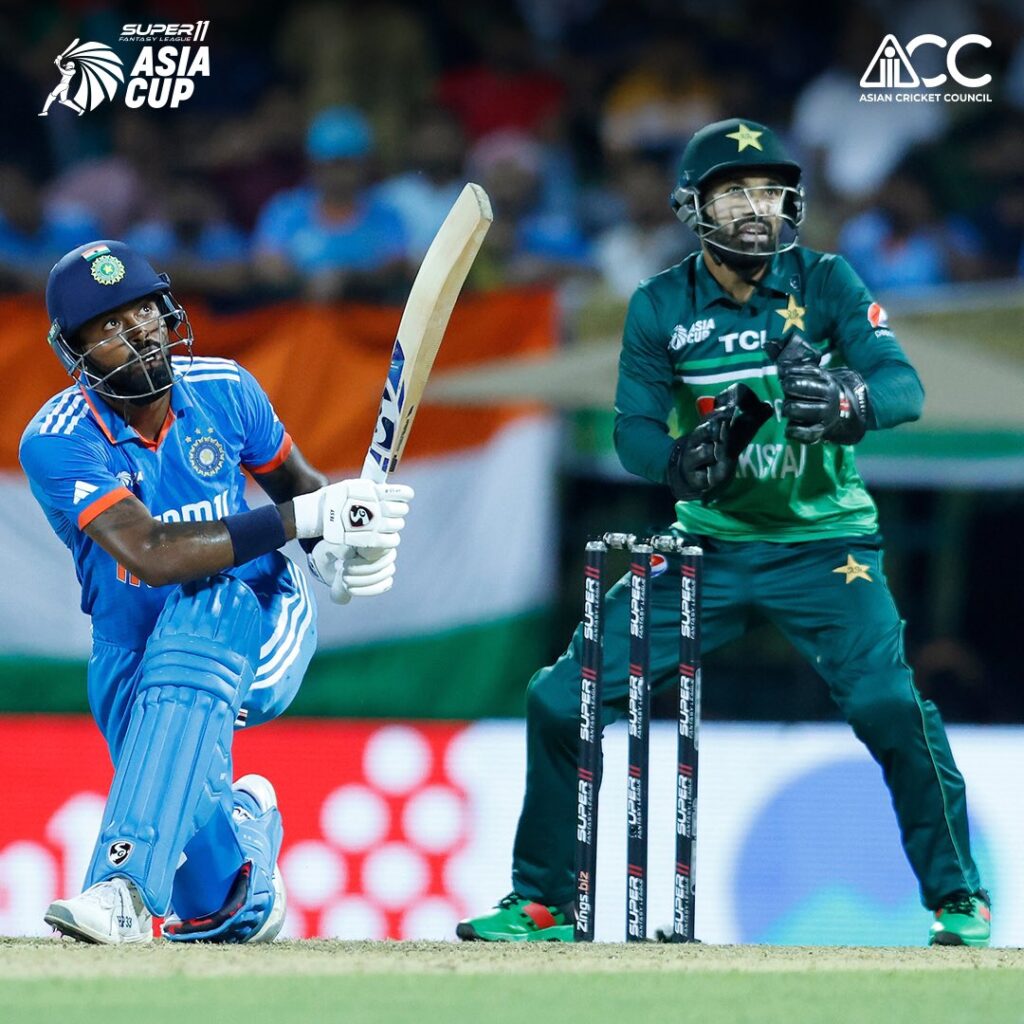 Hardik Pandya's innings of 87 runs demonstrated not just cricketing prowess but also his growth as a player. He handled the innings with maturity, providing essential support to Ishan Kishan. Pandya's comfort under pressure was evident, and his performance underscored the progress he has made in recent years.
Conclusion :
The Asia Cup 2023 match between India and Pakistan was a rollercoaster ride, featuring rain disruptions, standout performances, and an ultimately abandoned clash. It left fans eagerly awaiting the next encounter between these cricketing giants. Despite the rain playing spoilsport, the match had its moments of brilliance, particularly the partnership between Kishan and Pandya. As the tournament continues, cricket enthusiasts can only hope for more thrilling contests and an eventual showdown to settle the India-Pakistan rivalry.https://gamingpur.com/how-jude-bellingham-and-harry-kane-are-making-histo/