India vs Australia ODI Series 2023: Exciting Squads, Schedule, and Rich Historical Insights

India vs Australia ODI Series 2023: The highly anticipated India vs Australia One Day International (ODI) series is poised to commence on September 22, 2023. Cricket enthusiasts worldwide are eagerly anticipating this showdown between two cricketing giants. In this comprehensive blog post, we will explore the squads, schedule, and delve into the historical significance of the India vs Australia ODI series.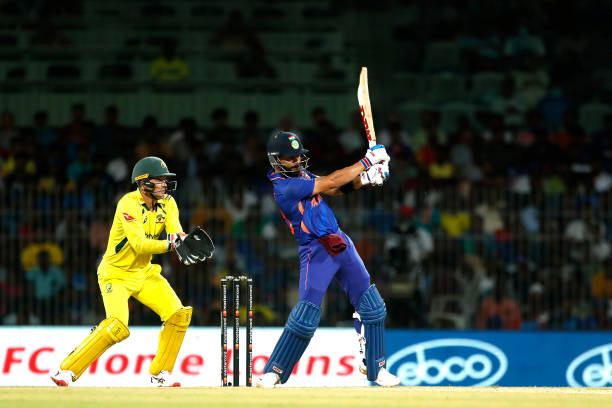 Squads:
Both Team India and Team Australia have unveiled their squads for the ODI series. Interestingly, some prominent names from both sides might be given a well-deserved break in preparation for the 2023 World Cup. Star players such as Rohit Sharma, Virat Kohli, Jasprit Bumrah, and Hardik Pandya could potentially sit out this series to ensure they are in peak condition for the World Cup.
The Indian team has now been announced for the India vs. Australia ODI series. The team is as follows:-
• India's squad for the first two ODIs against Australia:
• KL Rahul (C)
• Jadeja
• Gaikwad
• Gill
• Iyer
• Surya
• Tilak
• Kishan
• Shardul
• Sundar
• Ashwin,
• Bumrah,
• Shami
• Siraj
• Prasidh Krishna.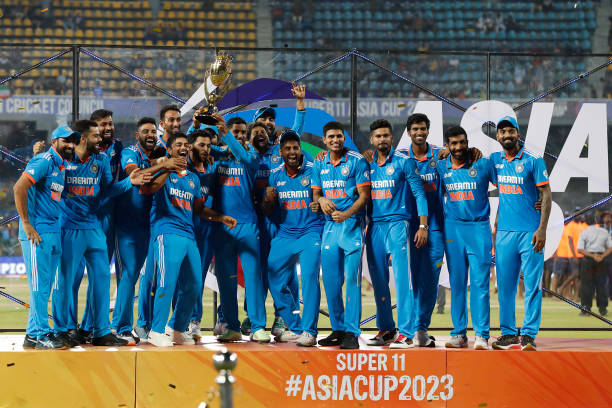 • India's squad for the 3rd ODI against Australia:
• Rohit (C)
• Pandya
• Gill
• Kohli
• Iyer
• Surya
• KL
• Kishan
• Jadeja
• Shardul
• Axar*
• Sundar
• Kuldeep
• Ashwin
• Bumrah
• Shami
• Siraj.
On the flip side, Australia is making a robust comeback with their squad after a series of injuries kept several players on the sidelines. The return of Captain Pat Cummins, Steve Smith, Mitchell Starc, and Glenn Maxwell adds a formidable edge to the Australian lineup.
Schedule:
The India vs Australia ODI series is scheduled to feature three thrilling encounters, set to be held on September 22, 24, and 27, 2023. These matches will be hosted in Mohali, Indore, and Rajkot, respectively. With the World Cup looming on the horizon, both teams are eager to utilize this series as a crucial platform to fine-tune their preparations.
Historical Insights:
The India vs Australia ODI rivalry is steeped in history, marked by unforgettable moments and fierce competition. Let's revisit some key highlights from their storied past:
Iconic Encounters: Over the years, India and Australia have engaged in numerous high-stakes matches, including memorable World Cup clashes. Matches like the 2003 World Cup final and the 2011 quarter-final have etched indelible memories in the hearts of cricket aficionados.
Batting Showdowns: The India vs Australia series has witnessed intense battles between top-class batsmen and bowlers. Cricket legends such as Sachin Tendulkar, Ricky Ponting, Virender Sehwag, and Adam Gilchrist have graced these contests, treating fans to breathtaking performances.
Bowling Duels: This rivalry has showcased some of the world's finest fast bowlers and spinners demonstrating their craft. Bowlers like Glenn McGrath, Brett Lee, Anil Kumble, and Harbhajan Singh have played pivotal roles in determining match outcomes.
Changing Fortunes: The India vs Australia ODI series has often swung like a pendulum, with both teams experiencing dominant phases. India's ascent as a cricketing powerhouse in the early 2000s coincided with Australia's era of dominance, creating riveting competition.
World Cup Battles: Both India and Australia have claimed the ICC Cricket World Cup on multiple occasions. These triumphs have added an extra layer of significance to their ODI encounters, often serving as a tantalizing preview of what awaits in the World Cup.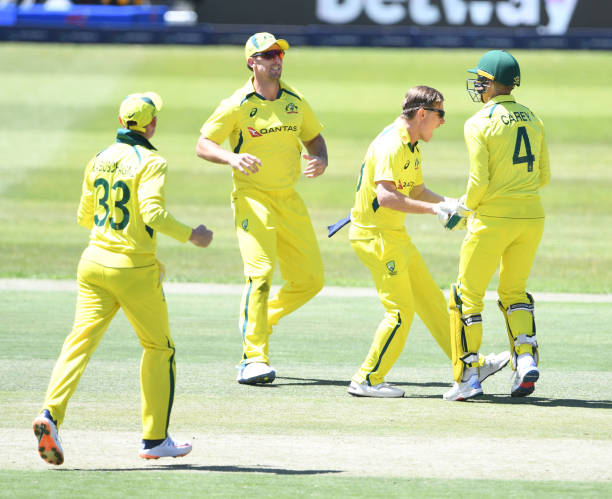 Conclusion:
As the India vs Australia ODI series 2023 approaches, the anticipation among cricket enthusiasts is palpable. With squads finalized and preparations in full swing, the stage is set for yet another captivating chapter in this historic rivalry. As both teams gear up for the impending World Cup, these ODI matches promise to be an enthralling spectacle for cricket fans across the globe. Stay tuned for what is sure to be an unforgettable series!
Australia Squad:
Here is the Australia squad for the ODI series:
Pat Cummins (Captain)
Sean Abbott
Alex Carey
Nathan Ellis
Cameron Green
Josh Hazlewood
Josh Inglis
Spencer Johnson
Marnus Labuschagne
Mitchell Marsh
Glenn Maxwell
Tanveer Sangha
Matthew Short
Steve Smith
Mitchell Starc
Marcus Stoinis
David Warner
Adam Zampa
These players make up a formidable Australian lineup ready to take on India in the upcoming ODI series.