Dominant IND vs NZ Clash Sets Stage on Fire: World Cup 2023 Semi-Finals Unveiled
In a cricket extravaganza that echoed with excitement, the World Cup 2023 semi-final clash between IND and NZ unfolded at the iconic Wankhede Stadium, leaving fans on the edge of their seats. IND's outstanding performance secured their spot in the grand finale, showcasing dominance and skill against a resilient New Zealand side.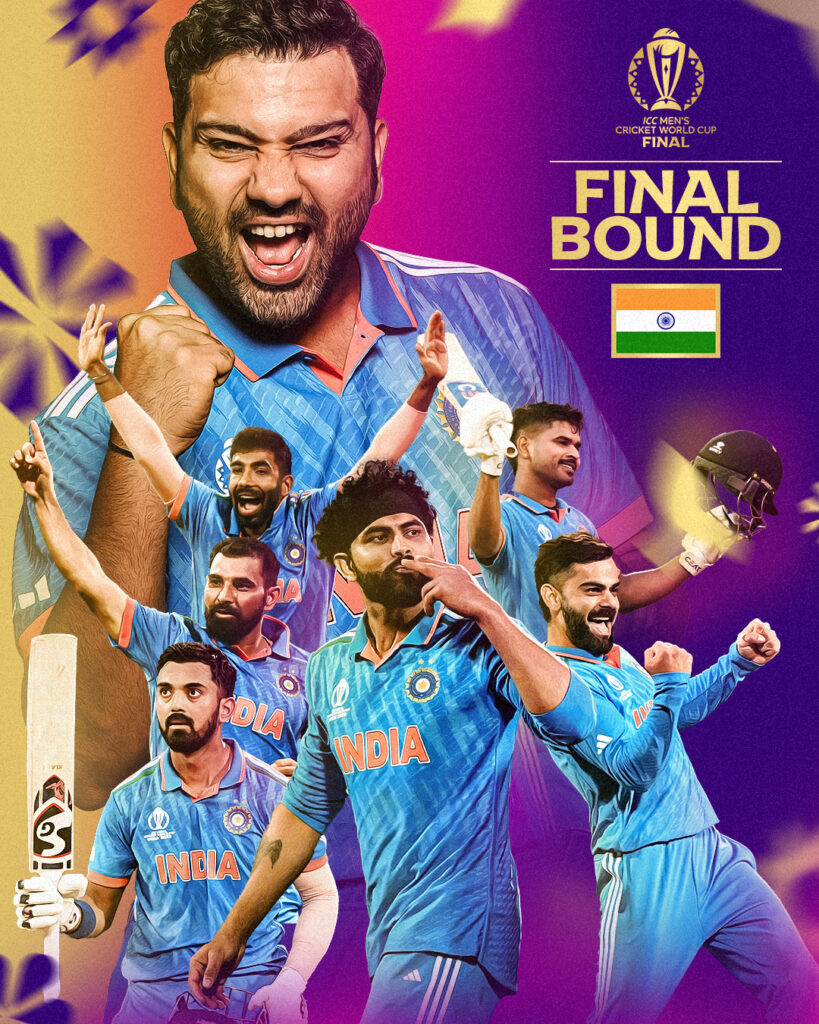 "Unveiling the Thrills: A Glorious IND vs NZ Showdown in World Cup 2023 Semi-Finals"
"Cricket Spectacle: IND's Commanding Victory over NZ in World Cup 2023 Semi-Finals"
"IND's Road to Glory: World Cup 2023 Semi-Final Triumph Against NZ"
Stellar Batting Display by IND
In a pivotal decision, IND won the toss and elected to set the tone with a formidable batting performance. The captain, Rohit Sharma, led the charge with aggression, laying the foundation for a colossal total. IND's top-order batsmen, including the exceptional Virat Kohli, Shreyas Iyer, and the rising star Shubman Gill, showcased their prowess, propelling the team to an imposing score of 397/4 in 50 overs.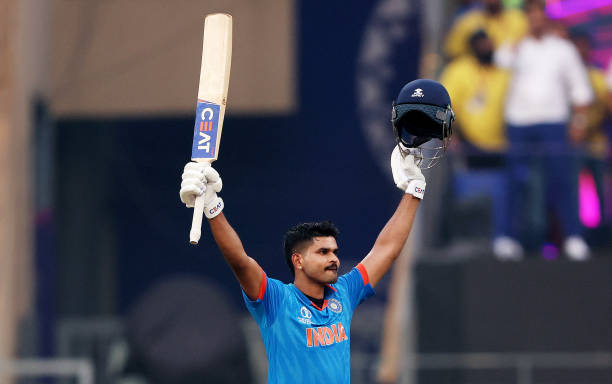 Key Takeaways:
Rohit Sharma's strategic decision to bat first proved instrumental.
Virat Kohli's masterful innings of 117 runs set a commanding tone.
Shreyas Iyer and Shubman Gill's contributions added depth to the batting lineup.
NZ's Bowling Struggles
Despite a few sparks from Tim Southee and Trent Boult, New Zealand's bowling attack faced an uphill battle. IND's batters capitalized on the lapses, with Kohli's exceptional milestone and KL Rahul's late flourish amplifying the challenge for the Kiwi bowlers. The under-par performance left NZ with a daunting target to chase.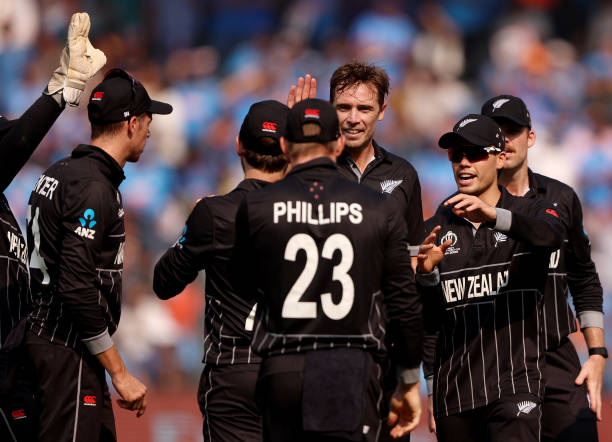 Bowling Highlights:
Tim Southee's 3 wickets came at the cost of 100 runs in 10 overs.
Trent Boult and Glenn Phillips faced challenges, ending with 1 wicket each.
Match summary
Player of the Match
Mohammed Shami (IND) 7/57 (9.5)

India · 397/4 (50)
| | |
| --- | --- |
| Virat Kohli 117 (113) | Tim Southee 3/100 (10) |
| Shreyas Iyer 105 (70) | Trent Boult 1/86 (10) |
| Shubman Gill 80* (66) | Glenn Phillips 0/33 (5) |
New Zealand · 327 (48.5)
| | |
| --- | --- |
| Daryl Mitchell 134 (119) | Mohammed Shami 7/57 (9.5) |
| Kane Williamson 69 (73) | Kuldeep Yadav 1/56 (10) |
| Glenn Phillips 41 (33) | Jasprit Bumrah 1/64 (10) |
IND Strikes Early with the Ball
As the chase began, early wickets became imperative for IND. The decision to bring in Mohammed Shami early proved pivotal, as he dismantled the Kiwi top order with precision. The spinners, including Kuldeep Yadav, played their part in controlling the run rate, while Jasprit Bumrah showcased his class with a crucial wicket.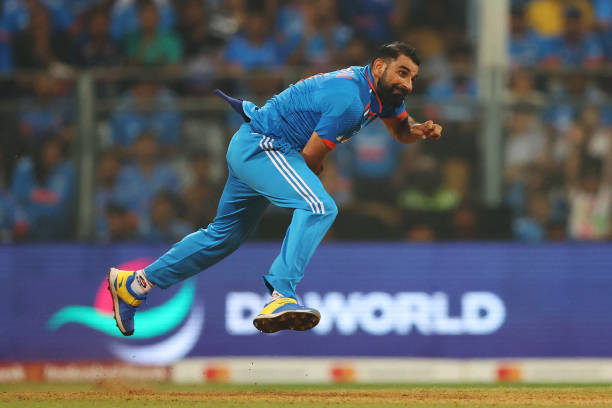 Bowling Brilliance:
Mohammed Shami's extraordinary 7/57 set the tone for IND's bowling dominance.
Jasprit Bumrah and Kuldeep Yadav displayed their expertise with crucial breakthroughs.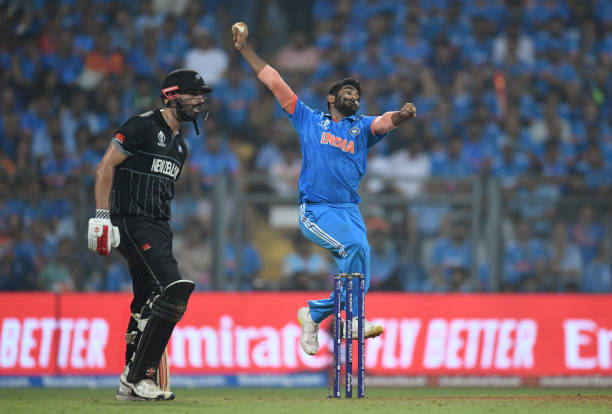 Daryl Mitchell's Heroic Effort for NZ
Despite the odds, Daryl Mitchell's sensational century and a resilient partnership with skipper Kane Williamson kept NZ in the game. Glenn Phillips added momentum, but IND's bowlers, especially Shami, ensured they remained a step ahead.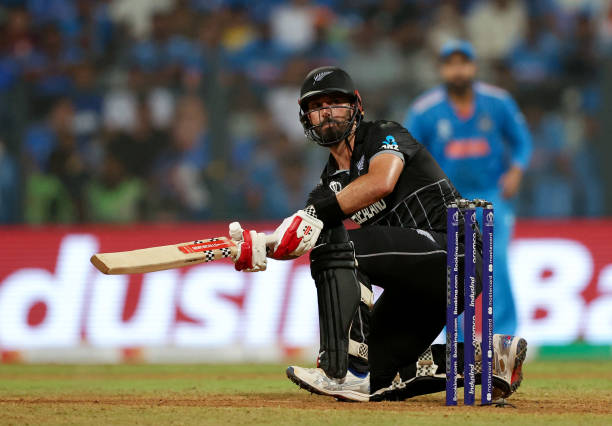 Noteworthy Performances:
Daryl Mitchell's remarkable 134-run innings showcased his fighting spirit.
Kane Williamson's leadership and 69 runs laid the foundation for NZ's chase.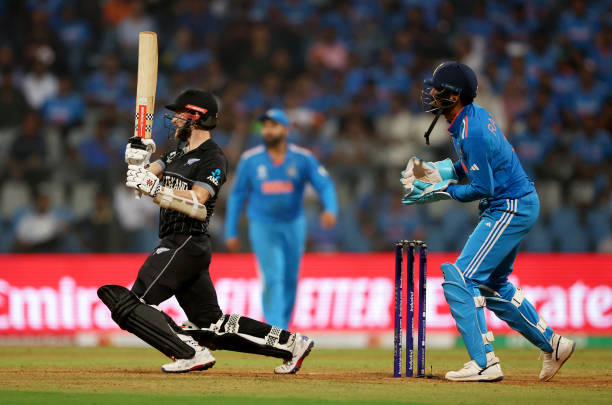 Mohammed Shami's Magical Moment
The turning point came with Mohammed Shami's exceptional seven-wicket haul, earning him the well-deserved Player of the Match. Shami's crucial breakthroughs, combined with strategic variations, sealed the fate of the match and propelled IND into the World Cup final.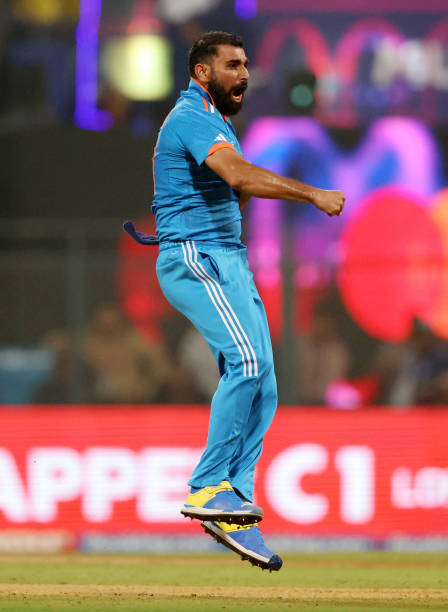 Player of the Match:
Mohammed Shami's historic seven-wicket haul earned him well-deserved accolades.
Shami's strategic use of variations and determination stood out in the high-stakes encounter.
Post-Match Reflections
In the post-match ceremony, Rohit Sharma praised the team's collective effort, acknowledging key performances from Kohli, Iyer, and Gill. Kane Williamson, gracious in defeat, commended IND's outstanding display and highlighted the tough nature of the game. Mohammed Shami, the hero of the hour, expressed his joy in fulfilling the dreams of billions and seizing the opportunity.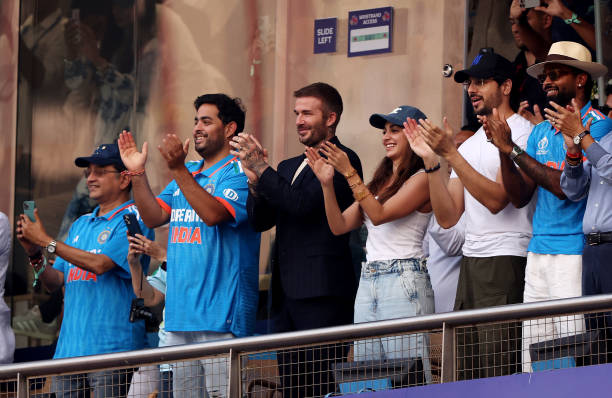 IND's Path to the World Cup Final
The victory in the semi-finals marked IND's 10th consecutive win in the tournament, showcasing their unwavering form and determination. The team's stellar batting, strategic bowling, and exceptional fielding have set the stage for a thrilling finale.
Road to Glory:
IND's 10 consecutive victories underline their World Cup dominance.
Stellar performances from key players like Kohli, Shami, and Bumrah have been instrumental.
NZ's Near Miss and Future Prospects
For New Zealand, it was a tale of 'so close, yet so far.' Despite their brilliant start in the tournament, they faced defeats against IND, Australia, and South Africa. The valiant efforts of Mitchell, Williamson, and Phillips showcased their fighting spirit, leaving fans proud but yearning for that elusive World Cup victory.
NZ's Bittersweet Journey:
New Zealand's golden generation falls short in their quest for a maiden World Cup.
Mitchell, Williamson, and Phillips leave a lasting impact with their performances.
Conclusion: IND's Triumph and Anticipation for the Final
The clash at Wankhede Stadium will be etched in cricket history as IND emerged victorious, securing their place in the World Cup final after 12 years. The joy in Mumbai contrasted with the agony of Manchester, symbolizing IND's resilience and revenge against New Zealand. As the cricketing world awaits the grand finale, the IND vs NZ semi-final remains a testament to the thrill and intensity of World Cup cricket.