G20 Summit 2023 in India: Tight Security, High-rise Buildings Sealed, and Powerful Leaders Arrive
The G20 Summit 2023 in India is in full swing, and it's not just a meeting of global leaders; it's a testament to the rigorous security measures in place. This prestigious event has attracted influential figures like U.S. President Joe Biden, UK Prime Minister Rishi Sunak, and French President Emmanuel Macron. In this blog post, we'll explore the stringent security arrangements, the sealing of high-rise buildings, and the significance of the G20 Summit.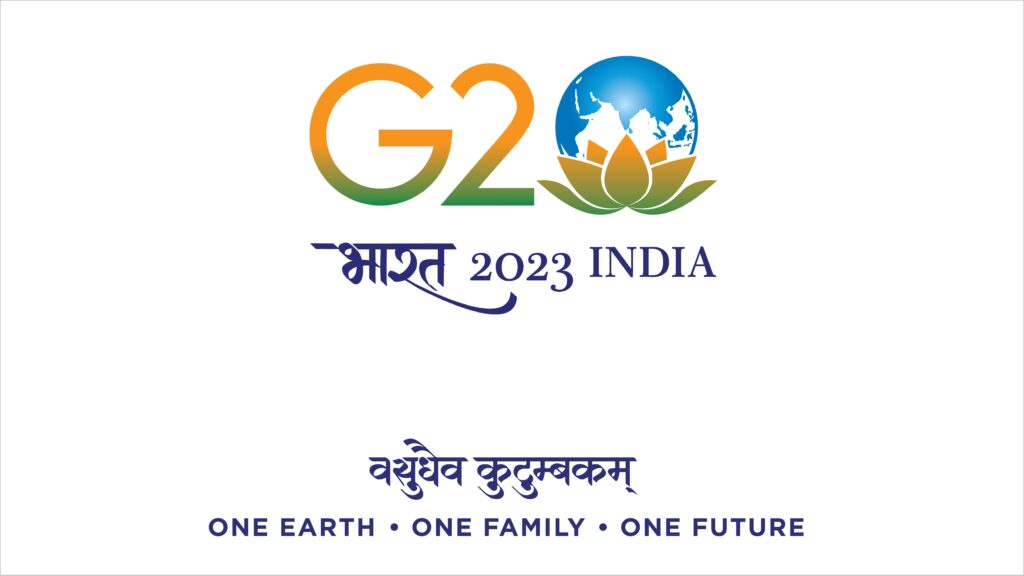 photo by g20.org
G20 Summit's Tight Security:
Security is paramount at the G20 Summit 2023 in India. The New Delhi district has been fortified with robust security measures, including barricades on major roads. Paramilitary forces and Delhi Police personnel are working tirelessly to ensure everyone's safety. The Air Force has deployed anti-drone systems to counter potential aerial threats.
Fortified Hotels:
Hotels hosting delegates have implemented multi-layered security arrangements. Different agencies have specific responsibilities to guarantee participant safety. Traffic Deputy Commissioners of Police (DCPs) oversee security for the 40 motorcade routes, with each DCP assigned to accompany a leader's motorcade.
Sealing of High-rise Buildings:
As a precaution, high-rise buildings throughout New Delhi have been sealed. Certain areas, including Daryaganj and Kamla Market in the Central district, are cordoned off for three days. Entry gates to select residential societies are also sealed, based on a list provided to district police.
Para Military Presence:
Para Military commandos are vigilantly monitoring all tall buildings in the district. Strict security protocols are in place during motorcade and VIP movements on the district's roads.
Market Restrictions:
Several markets, such as Connaught Place, Khan Market, and Bengali Market, are sealed. Only essential services like grocery stores and pharmacies remain open. Barricades are strategically placed on district roads, with extensive police and paramilitary deployment.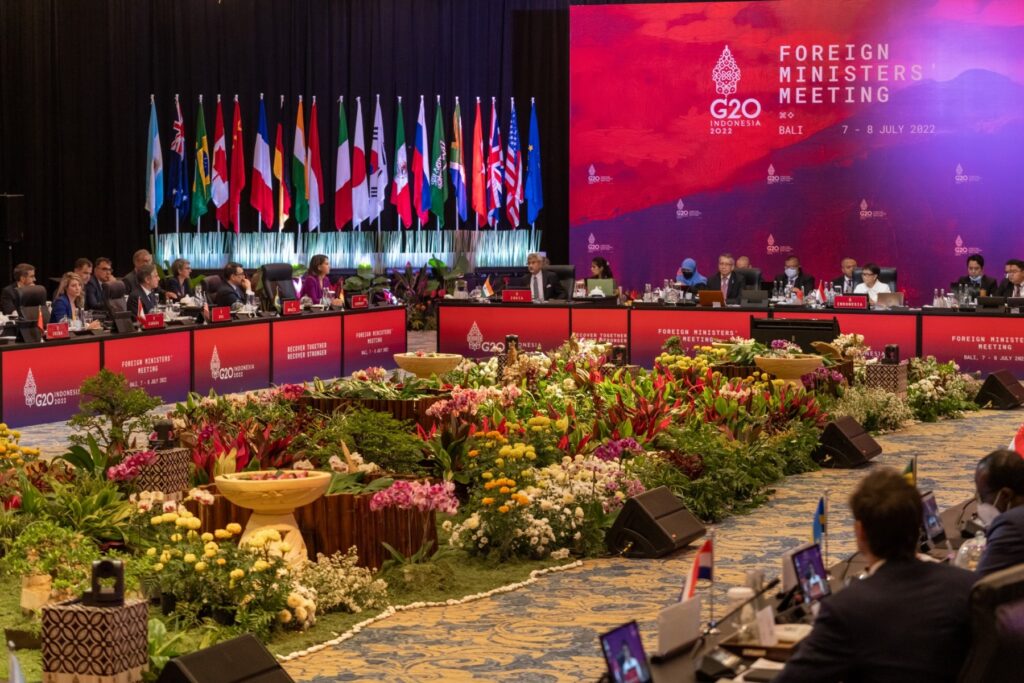 Pragati Maidan Underpass Closure:
The Pragati Maidan underpass is closed to the general public for three days.
Traffic Surveillance:
Police surveillance at Delhi borders has increased since midnight. Entry into Delhi is restricted for all vehicle types for three days, except for essential services like vegetables, milk, and fruits, allowed via designated routes.
Appeal for Cooperation:
The Delhi Police are appealing for public cooperation during this major event.
Chief Ministers' Participation:
Several Chief Ministers from various states are expected to attend the summit. They will stay in their respective state bhavans and be transported to Pragati Maidan for the banquet on the night of September 9th.
Understanding the G20 Summit:
The G20 Summit, happening in New Delhi from September 9th to 10th, brings together leaders from the world's 20 most influential countries. Established in 1999, this group initially included finance ministers and central bank governors. In 2007, world leaders joined, officially making the G20 the premier forum for international economic cooperation. The summit addresses diverse critical issues, such as trade, sustainable development, health, agriculture, energy, environment, climate change, and anti-corruption efforts.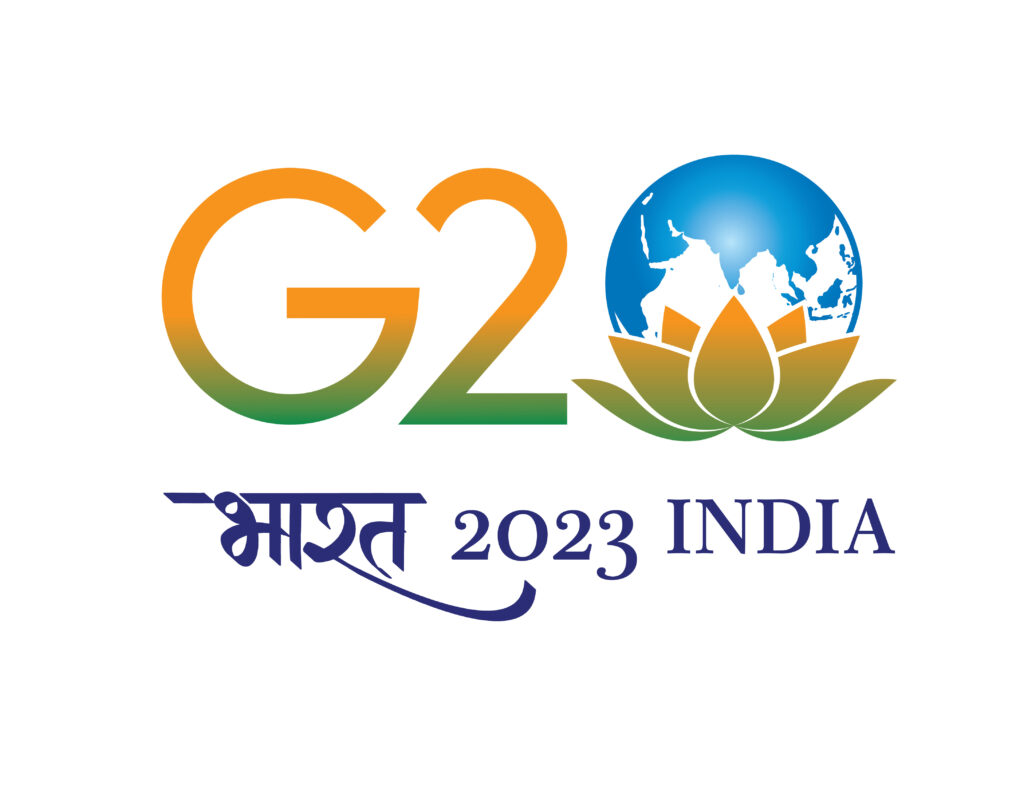 The G20 Summit 2023 in India is more than just a gathering of powerful leaders; it showcases the stringent security measures in place. With high-rise buildings sealed and extensive security arrangements, India aims to make this summit a success while addressing critical global issues.
G20 Summit 2023 India: Leadership Insights, Core Themes, and Global Impact
The G20 Summit 2023 is a significant event hosted in New Delhi, India, under the leadership of Prime Minister Narendra Modi. This summit brings together leaders from the world's most influential nations, marking a pivotal moment on the global stage. In this concise blog post, we'll delve into the mechanics of the G20, its core themes, and its substantial global impact.
How G20 Works:
Each year, the G20 presidency shifts to a new nation, with that country's President or Prime Minister guiding the summit's discussions and outcomes. In 2023, Prime Minister Narendra Modi leads the G20 Summit as India's host.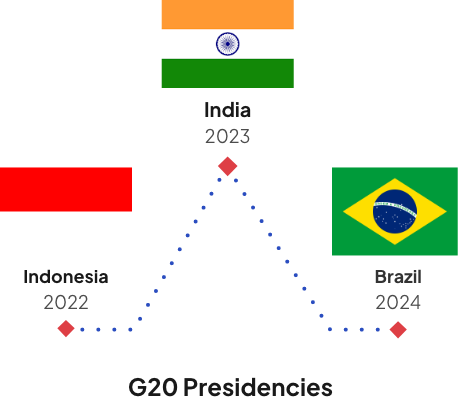 Two Key Tracks:
Within the G20 framework, two integral tracks exist – the Finance Track and the Sherpa Track. The Finance Track is led by finance ministers and central bank governors from G20 member nations, focusing on economic matters such as global financial stability and growth. Simultaneously, the Sherpa Track deals with broader policy issues and shapes the summit's agenda, spanning economic, social, and environmental facets.
G20 Member Countries:
The G20 comprises the world's 20 most influential countries, including Argentina, Australia, Brazil, Canada, China, France, Germany, India, Indonesia, Italy, Japan, the Republic of Korea, Mexico, Russia, Saudi Arabia, South Africa, Turkey, the United Kingdom, the United States, and the European Union, representing European nations. Together, they address pressing global challenges and economic issues.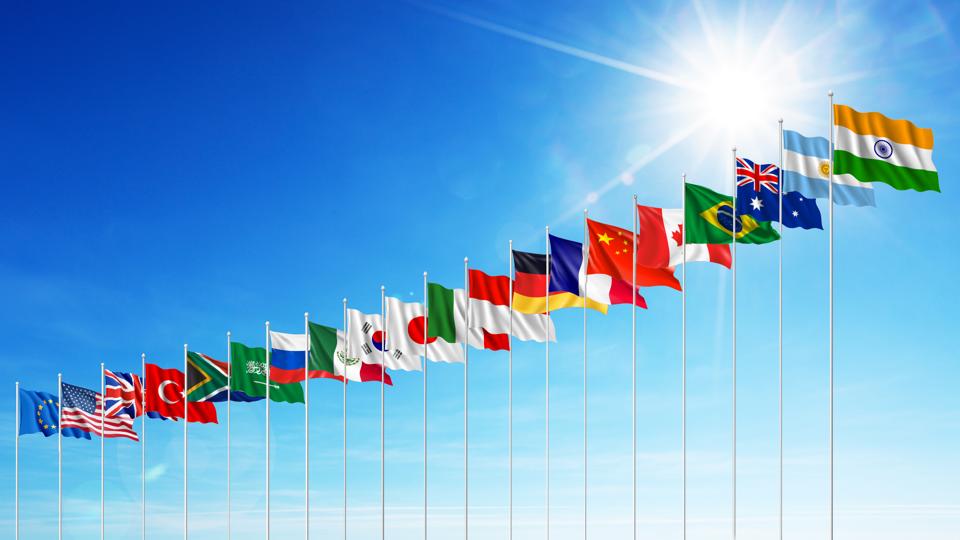 G20 Summit Themes:
The emblem and theme of the 2023 G20 Summit in India draw inspiration from the nation's culture and values. The emblem integrates India's national flag colors and the lotus, symbolizing development amid challenges. It reflects India's harmonious relationship with nature and its commitment to sustainability.
India's G20 Presidency is themed "Vasudhaiva Kutumbakam," translating to "The World is One Family" or "One Earth, One Family, One Future." This theme underscores India's dedication to global solidarity and cooperation, fostering a united world for a shared future.
Notable Absences: China and Russia:
China and Russia's Presidents are not attending the G20 Summit in India. Russia will be represented by its Foreign Minister Sergei Lavrov, while Chinese Premier Li Keqiang leads the delegation. Such foreign minister-level representation is not uncommon at G20 summits.
India's Foreign Minister, S. Jaishankar, has downplayed their absence, highlighting that G20 leaders' participation depends on various factors, including their respective countries' situations. He underscores the seriousness and commitment of all G20 members to the summit.https://www.g20.org/en/
The G20 Summit 2023 in India unites the world's most influential leaders to address pressing global economic and policy challenges. With its rotating presidency, dual tracks of discussion, and themes promoting unity and sustainability, the G20 plays a pivotal role in shaping the global economic landscape. https://gamingpur.com/efootball-2024-season-1-efootball-kickoff-unveils/