CS:GO championship at Gamers8 2023 wins Team Vitality
The weekend marked a significant milestone for Team Vitality, as the renowned ZywOo once again earned the MVP accolade for his exceptional showing, while newcomer flameZ celebrated his largest reward to date.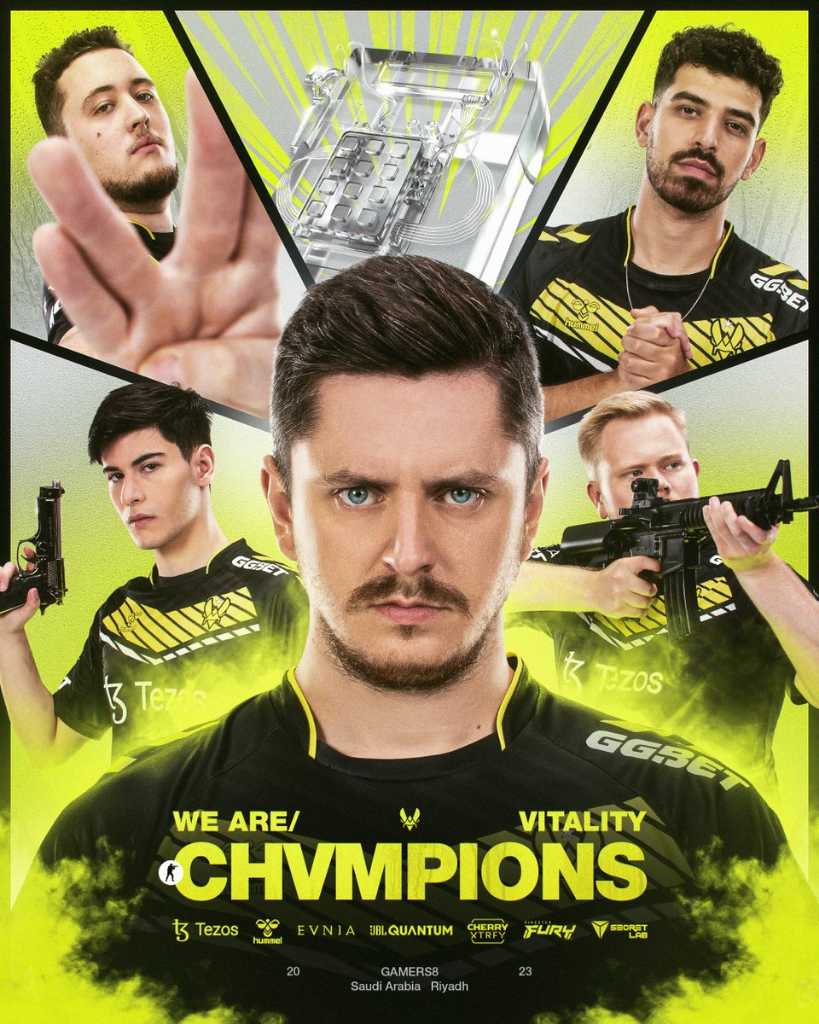 The ongoing Gamers8 gaming event in Riyadh, Saudi Arabia, is captivating esports enthusiasts globally, hosting diverse esports tournaments across various game titles.
Team Vitality emerged triumphant in the recently concluded CS:GO tournament at Gamers8, claiming victory and securing a prize of $400,000 by triumphing over ENCE in three matches.
Leading up to the final, Team Vitality displayed impressive gameplay against formidable opponents including Natus Vincere (NAVI), MIBR, and G2 Esports.
Echoing the sentiments of their in-game leader apEX, who stated "Vitality is the best team in the world," the team showcased their dominance by securing their third major victory in five recent CS:GO tournaments.
The grand finals began with a slower start for Team Vitality, but they swiftly gained an advantage on their favored map, Mirage, overcoming an extended technical delay.
The deciding map, Nuke, showcased ZywOo's exceptional performance, earning him yet another MVP recognition.
Despite commendable tournament performances, ENCE struggles against top-tier teams in crucial moments, as highlighted by their struggles against elite opponents.
The ENCE vs. Vitality match unfolded as follows:
Anubis: ENCE secured a 16-7 victory on their chosen map.
Mirage: Vitality responded with a 16-12 win on their chosen map.
Nuke: Vitality emerged victorious in the decider with a score of 16-9.
In the opening match of the grand finals, ENCE dominated Team Vitality with a commanding 16-7 scoreline. Despite this initial setback, Team Vitality swiftly regrouped following their defeat and orchestrated a remarkable resurgence, rekindling hopes for the ultimate round. The pivotal third match unfolded on Nuke, where Team Vitality once more showcased a commendable display, securing their third significant championship in Counter-Strike: Global Offensive.