BGMI 2.7 Update: Unleashing Thrills and an Arsenal of New Features!
Are you ready to step into a world where your gaming dreams come true? Brace yourselves, because the much-awaited BGMI 2.7 update is here, and it's bringing a storm of thrilling features and improvements that will take your gaming experience to a whole new level! Scheduled to be released on August 18, 2023, this update is poised to revolutionize the battleground with its impressive additions.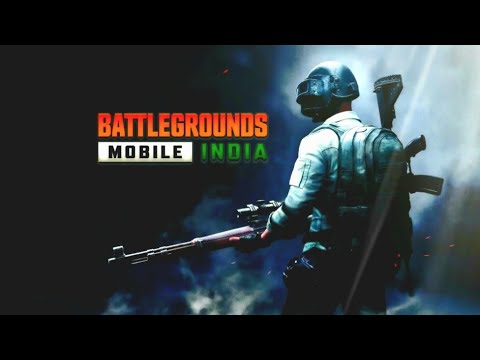 1. Unleash the Power of the Dragon Balls:
Calling all Dragon Ball fans! Get ready to dive into an exciting new game mode inspired by the beloved Dragon Ball Super series. In this mode, players embark on an epic quest to collect all 7 Dragon Balls and summon none other than Shenron, the wish-granting dragon himself. Imagine the thrill of making your wishes come true – whether it's acquiring powerful weapons, rare items, or even unlocking new abilities. The Dragon Ball Super-themed mode adds a captivating layer of strategy to BGMI, as players strategize their way to victory while chasing the coveted Dragon Balls.
2. Battle Royale: Dragon Ball Super – A Universe of Adventure: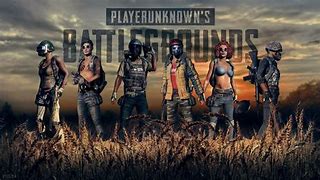 Hold onto your seats, because the BGMI 2.7 update introduces an awe-inspiring new standalone mode – Battle Royale: Dragon Ball Super. Prepare to be transported to an expansive 1.6×1.6 km map that recreates iconic locations from the Dragon Ball universe. Picture yourself battling it out amidst the grandeur of Capsule Corp. or testing your skills at the World Martial Arts Tournament arena. The chance to play as your favorite Dragon Ball characters in a gripping Battle Royale format promises endless hours of exhilarating gameplay.
3. ACE32 Assault Rifle: A Force to be Reckoned With:

When it comes to firepower, the ACE32 assault rifle is the ultimate game-changer. Armed with 7.62mm ammo, this weapon boasts an impressive combination of high fire rate and devastating damage output. Whether you're engaging in close-quarter combat or taking down foes from a medium distance, the ACE32 is a force to be reckoned with. Get ready to dominate the battlefield and leave a trail of victory in your wake!
4. Team Up and Ride with Style

Say hello to the new two-person bike, your ticket to swift and stylish navigation across the battleground. This portable marvel can be conveniently stowed away in your backpack, ensuring you and your teammate can zip around the map with ease. Whether you're escaping the clutches of danger or strategically maneuvering through the terrain, the two-person bike adds a dynamic edge to your gameplay.
5. Royal Pass Series RPA1: Unlock Exclusive Rewards:

The allure of exclusive rewards awaits with the introduction of the RPA1 Royal Pass series. Immerse yourself in a world of customization as you unlock coveted outfits, mesmerizing gun skins, and expressive emotes. Stand out from the crowd and showcase your achievements with pride, as the RPA1 Royal Pass offers a range of unique goodies to enhance your BGMI experience.
6. A Multitude of Enhancements: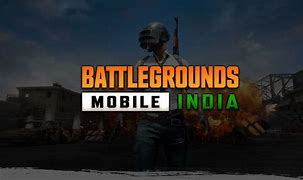 As if these sensational features weren't enough, the BGMI 2.7 update is replete with additional improvements that will leave you awe-struck:
Enhanced UI and Graphics: Feast your eyes on updated visuals that bring the game's universe to life like never before. Immerse yourself in a captivating world where every detail is a visual masterpiece.
Achievements and Challenges: Rise to new challenges and unlock a slew of achievements that showcase your prowess. Engage in thrilling tasks and showcase your skills as you climb the ranks and prove yourself as a true BGMI champion.
Bug Fixes and Performance Optimizations: The BGMI 2.7 update is more than just new features; it's a commitment to delivering a seamless gaming experience. Bid farewell to pesky bugs and revel in improved performance that ensures your gameplay is as smooth as silk.
In a nutshell, the BGMI 2.7 update is a testament to the game's evolution, promising players an unforgettable journey into a realm of excitement, strategy, and unbridled fun. With the Dragon Ball Super-themed mode, Battle Royale escapades, formidable ACE32 rifle, and the convenience of the two-person bike, your BGMI adventure is about to get a turbo-charged upgrade.
https://play.google.com/store/apps/details?id=com.pubg.imobile
So, mark your calendars for August 18, 2023, and prepare to embark on an epic quest filled with wish-granting dragons, legendary battles, and boundless excitement. Whether you're a seasoned BGMI veteran or a curious newcomer, the BGMI 2.7 update promises a gaming experience that will leave you on the edge of your seat and yearning for more.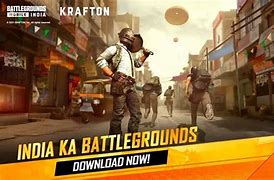 In the ever-evolving world of gaming, the BGMI 2.7 update stands as a testament to innovation, creativity, and the boundless potential of immersive gameplay. Get ready to unleash your inner warrior, make your wishes come true, and embark on a gaming adventure like never before. The battleground is callings "BLAST IT".https://www.battlegroundsmobileindia