2023 India Tour of Ireland: Match Schedule, Teams, Stadiums "IND vs IRE t20"
2023 India Tour of Ireland: Match Schedule, Teams, Stadiums "IND vs IRE t20" The 1st T20I match between IND vs IRE will take place at the Village in Malahide on Friday, 18th August, starting at 7:30 PM IST.

Following their tour of West Indies, Team India's upcoming venture involves a riveting 3-match T20I series against Ireland. Scheduled from 18th to 23rd August 2023, this IND vs IRE 2023 showdown holds significance as India had triumphed twice (2-0) against Ireland during their T20 encounters in 2018 and 2022.
Considering the impending 2024 T20 World Cup set to grace the shores of the West Indies and the USA, this series serves as a valuable learning opportunity for the budding talents and less seasoned members of the Indian T20I roster.
T20I Squad for IND vs IRE 2023: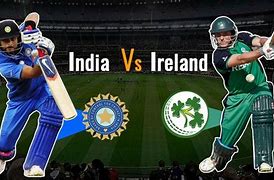 BCCI, the governing body of Indian cricket, made a significant announcement on July 31, 2023. The eagerly anticipated India cricket team roster for the upcoming three T20Is against Ireland was unveiled. Adding a boost of strength and experience, the agile Jasprit Bumrah makes a triumphant return to the squad, with an added honor of captaining the team throughout this series. Steering alongside him is the capable Ruturaj Gaikwad, appointed as the vice-captain, injecting leadership depth into the 15-player T20I contingent.
A Striking Resemblance: The Lineup Chronicles Remarkably, this assembly boasts the presence of 7 stalwarts from India's T20I ensemble that engaged in the West Indies campaign, a testament to their indomitable prowess. Seamlessly blending experience with emerging talent, the stage is set for a spirited showdown on Irish soil.
Unveiling New Horizons: The Debut and the Returnees The spotlight shines brightly on Rinku Singh, as his maiden call-up to the Indian Team signals a promising start to his international journey. The trio of Jitesh Sharma, the adept wicketkeeper, along with the dynamic Shivam Dube, find themselves among the chosen few due to their unwavering brilliance in the Indian T20 League.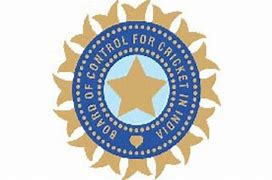 A Heartening Comeback Tale: Revival of Krishna and Sundar The saga takes a heartwarming twist as Prasidh Krishna and Washington Sundar make their triumphant return to the team, reinvigorated after a period of injury-induced hibernation. Their presence paints a picture of resilience and dedication, a testament to their commitment to the game.
As the countdown begins for IND vs IRE T20I clash, the amalgamation of experience, promise, and resurgence in this squad sets the stage for a captivating cricketing spectacle, one that promises to etch memorable moments in the annals of this thrilling sport.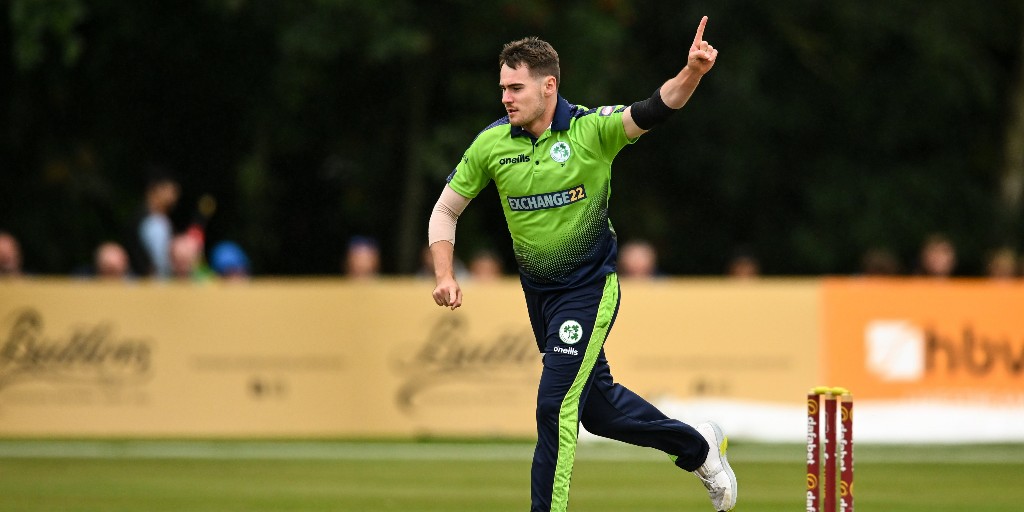 • Batters: Ruturaj Gaikwad (VC), Tilak Varma, Rinku Singh, Shivam Dube, Yashasvi Jaiswal.
• Wicketkeepers: Jitesh Sharma, Sanju Samson
• All-rounders: Shahbaz Ahmed, Washington Sundar
• Bowlers: Jasprit Bumrah (Captain), Mukesh Kumar, Avesh Khan, Arshdeep Singh, Prasidh Krishna, Ravi Bishnoi.
IRELAND T20I Squad for IND vs IRE Series 2023:
On August 4th, 2023, the Ireland cricket team unveiled their 15-player lineup for the imminent 3-match T20I contest against India (IND vs IRE). Gareth Delany and Fionn Hand rejoin the squad, supplanting Neil Rock and Graham Hume. The remaining composition of the Ireland squad mirrors the one that participated in the 2024 T20 World Cup Europe Qualifier Final held in Scotland during July.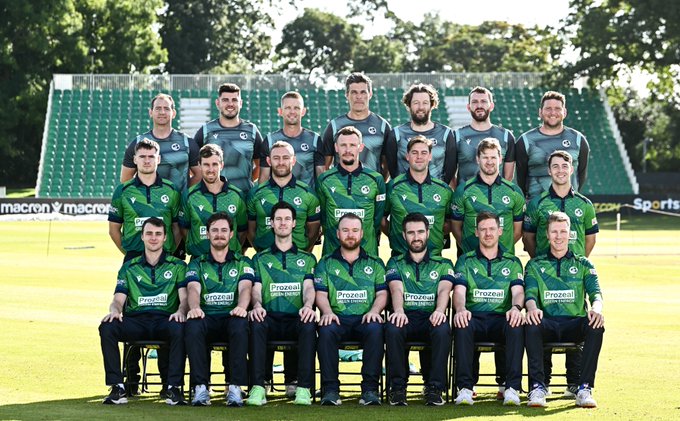 • Batters: Paul Stirling (Captain), Harry Tector, Ross Adair, Andrew Balbirnie.
• Wicketkeepers: Lorcan Tucker
• All-rounders: Gareth Delany, George Dockrell, Theo van Woerkom, Curtis Campher.
• Bowlers: Ben White, Craig Young, Josh Little, Mark Adair, Barry McCarthy, Fionn Hand.
IND vs IRE t20 match schedule:
Match Date Location Time (IST)
1st T20 Fri The Village 7:30 PM
IND vs IRE 18th Aug Malahide
2nd T20 Sun The Village 7:30 PM
IND vs IRE 20th Aug Malahide
3rd T20 Wed The Village 7:30 PM
IND vs IRE 23rd Aug Malahide
IND vs IRE T20 Series, "Where to watch" :
Live Streaming: Jio Cinema App
TV Broadcast: Sports 18
IND vs IRE Overall Summary:
• Ireland has never emerged victorious against India, losing all eight of their encounters, including five T20s and three ODIs.
• India has maintained a flawless record against Ireland, emerging triumphant in all five of their encounters. Notably, four of these matches took place at the picturesque Village in Malahide.
• During the India Tour of Ireland in 2023, the action will unfold as India engages in a series of three T20I matches against Ireland at the esteemed venue of the Village in Malahide, situated in Dublin.
• The thrilling matches of the India Tour of Ireland 2023 can be enjoyed through live streaming on the Sports 18 Network and the Jio Cinema App.
Certainly, here's the India squad for the IND vs IRE T20 Tour 2023 :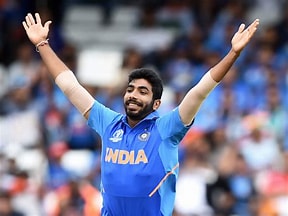 1. Jasprit Bumrah (Captain)
2. Ruturaj Gaikwad (Vice-Captain)
3. Tilak Varma
4. Yashasvi Jaiswal
5. Rinku Singh
6. Shivam Dube
7. Sanju Samson
8. Jitesh Sharma
9. Washington Sundar
10. Shahbaz Ahmed
11. Mukesh Kumar
12. Ravi Bishnoi
13. Avesh Khan
14. Arshdeep Singh
15. Prasidh Krishna
https://gamingpur.com/ind-vs-ire/