A Glimpse into Team India's Preparations for World Cup 2023: Leadership Change and Squad Speculations for Afghanistan tour
Introduction
As cricket enthusiasts worldwide eagerly await the World Cup 2023, Team India is leaving no stone unturned in their preparations for the grand event. A significant development in their journey has emerged with the possibility of a change in leadership. Amidst rumors of Hardik Pandya's potential removal as captain, the spotlight is on Jasprit Bumrah as a potential skipper. Alongside this, a three-match T20 series against Afghanistan in January is poised to serve as a crucial stepping stone for India's journey to the World Cup. In this blog, we delve into the reasons behind this potential leadership shift, shed light on the speculated 15-member squad, and explore the significance of the upcoming series.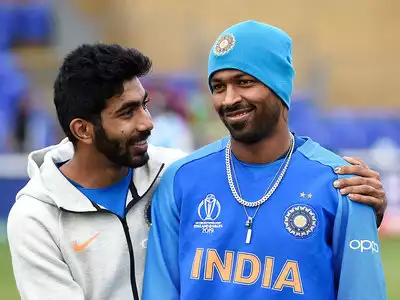 Hardik Pandya's Captaincy and Challenges
The recent 5-match T20 series against West Indies proved to be a testing ground for Hardik Pandya's captaincy. However, the series did not culminate as desired, with Team India losing 3-2. The team's performance during this series left room for improvement, raising questions about Pandya's leadership capabilities. Alongside on-field performance, concerns regarding his decision-making and interactions with fellow players surfaced, prompting discussions about a potential change in leadership.
Jasprit Bumrah's Leadership Potential
The spotlight now turns to Jasprit Bumrah, a force to be reckoned with in the world of cricket. Rumors are rife that the Board of Control for Cricket in India (BCCI) is contemplating appointing Bumrah as the captain for the Afghanistan series. This move is substantiated by Bumrah's prior experience as captain during the Ireland tour and in England. His track record reflects a leadership quality that resonates with the team management. Bumrah's prowess as one of the premier fast bowlers globally, coupled with his tactical acumen, positions him as a potential leader who can inspire and drive the team towards excellence.
The Strategic Series Against Afghanistan
Set to unfold in January, the three-match T20 series against Afghanistan holds immense significance for Team India. The dates – January 11, 14, and 17 – mark a crucial juncture in the team's journey. This series presents a golden opportunity for India to fine-tune their strategies, test combinations, and gauge their strengths and weaknesses in a competitive environment. With the World Cup looming, the series against Afghanistan assumes the role of a litmus test, enabling the team to gather valuable insights and make necessary adjustments.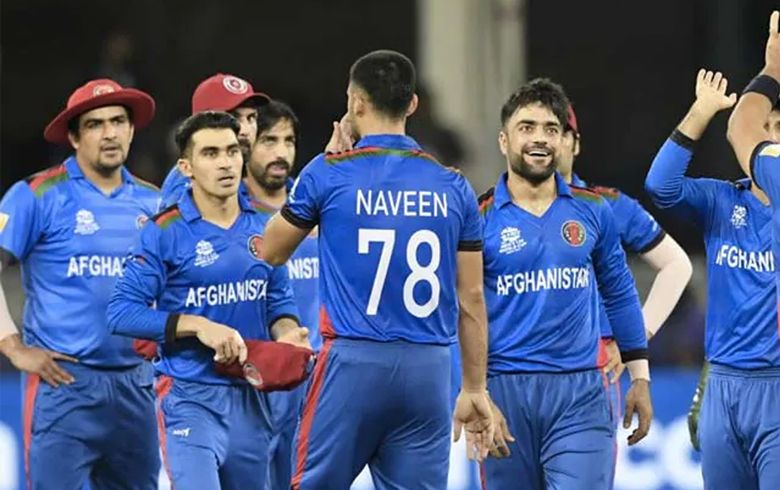 Speculated 15-Member Squad: Unveiling Possibilities
While the official team announcement is eagerly awaited, speculations are rife about the potential 15-member squad that might take the field against Afghanistan. This speculative lineup showcases a mix of emerging talents and established players, with a focus on skill and versatility:
Jasprit Bumrah (Captain)
Shubman Gill
Yashasvi Jaiswal
Ruturaj Gaikwad
Tilak Verma
Sanju Samson (Wicketkeeper)
Shivam Dube
Mukesh Kumar
Umran Malik
Rinku Singh
Washington Sundar
Shahbaz Ahmed
Ravi Bishnoi
Prasidh Krishna
Arshdeep Singh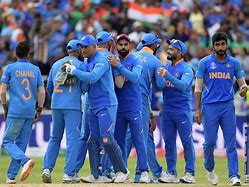 It is important to note that these names are rooted in speculation and await the BCCI's official confirmation. The dynamic nature of cricket and team selection adds an element of anticipation and excitement to the lead-up to the series.https://cricket.af/
Conclusion
As the cricketing world gears up for the monumental World Cup 2023, Team India's preparations are marked by the potential shift in leadership and the upcoming T20 series against Afghanistan. The journey, rife with challenges and opportunities, underscores the team's relentless pursuit of excellence. Whether it's the evolution of leadership from Pandya to Bumrah, the strategic significance of the Afghanistan series, or the speculations surrounding the 15-member squad, every facet contributes to the narrative of India's spirited quest for cricketing glory. With the cricketing community eagerly watching, Team India's path to the World Cup is paved with determination, passion, and a commitment to leaving an indelible mark on the sport's grandest stage.https://www.bcci.tv/
https://gamingpur.com/t20-series-win-against-india-after/https://gamingpur.com/team-india-%e0%a4%a8%e0%a5%87-ireland-%e0%a4%a6%e0%a5%8c%e0%a4%b0%e0%a5%87-%e0%a4%95%e0%a5%87-%e0%a4%b2%e0%a4%bf%e0%a4%8f-15-%e0%a4%b8%e0%a4%a6%e0%a4%b8%e0%a5%8d%e0%a4%af%e0%a5%80%e0%a4%af-%e0%a4%9f/