Team Insane Esports Owner 'Debojyoti "David" Dey' Nabbed in Massive Call Center Scam
"Esports Mogul 'Debojyoti "David" Dey' Exposed as Mastermind of Global Call Center Scam" Team Insane Esports Owner Nabbed
In a stunning turn of events, the world of esports was rocked by a recent revelation. The Guwahati Police Crime Branch has unveiled a colossal call center scam that has left the nation in disbelief. At the center of this web of deceit stands Debojyoti "David" Dey, the owner of Team Insane Esports, one of India's leading esports organizations. Join us in exploring the intricate details of this shocking saga as we delve into the power-packed narrative of fraud, deception, and unexpected consequences.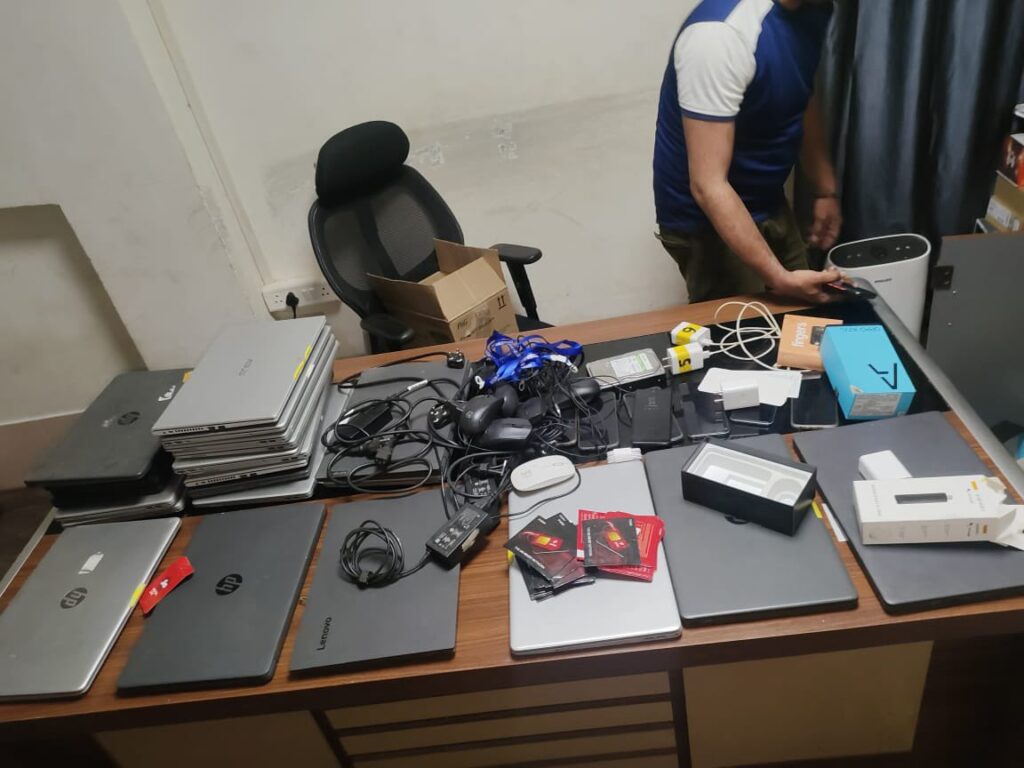 Unmasking the Scandalous Call Center Scam
Imagine this: a network of scammers operating out of Guwahati, manipulating innocent victims not just in India but across the globe. Their modus operandi involved impersonating technical support staff, customer service representatives, bank officials, government agencies, and renowned organizations. How did they manage to deceive so many? Through cleverly crafted pop-up advertisements and toll-free numbers that lured unsuspecting individuals into their trap.
The scammers would then infiltrate victims' personal devices, fabricating a sense of urgency by claiming that their bank accounts were compromised or their devices infected by viruses. The inevitable next step was to coerce victims into making payments using cryptocurrencies like Bitcoin or gift vouchers. Their arsenal included deceptive tactics such as counterfeit toll-free numbers and Voice Over Internet Protocol (VoIP) calls, enabling them to seamlessly conduct their nefarious operations.
A Crime That Indian Esports Community Shocked
The fallout from this revelation was profound, particularly for the Indian esports community. Debojyoti "David" Dey, a prominent figure within this industry, found himself ensnared in the scandal. David was not only the owner of Team Insane Esports but also the visionary behind iNSANE Esports, one of the most significant names in Indian esports.
iNSANE Esports boasts teams competing in a diverse array of games, from PUBG Mobile to Valorant, Free Fire, Call of Duty Mobile, and more. This revelation raises pressing questions about potential ties between these illegal activities and David's esports endeavors. Were these worlds truly separate, or was there an unsettling connection?
The Guwahati Police's Swift Crackdown and Seizures
With the truth exposed, the Guwahati Police Crime Branch wasted no time. They conducted raids at eight different locations within the city, apprehending a staggering 144 individuals, including 47 women. The ages of those involved spanned from 21 to 25 years, revealing a disturbing trend of youth involvement in cybercrime.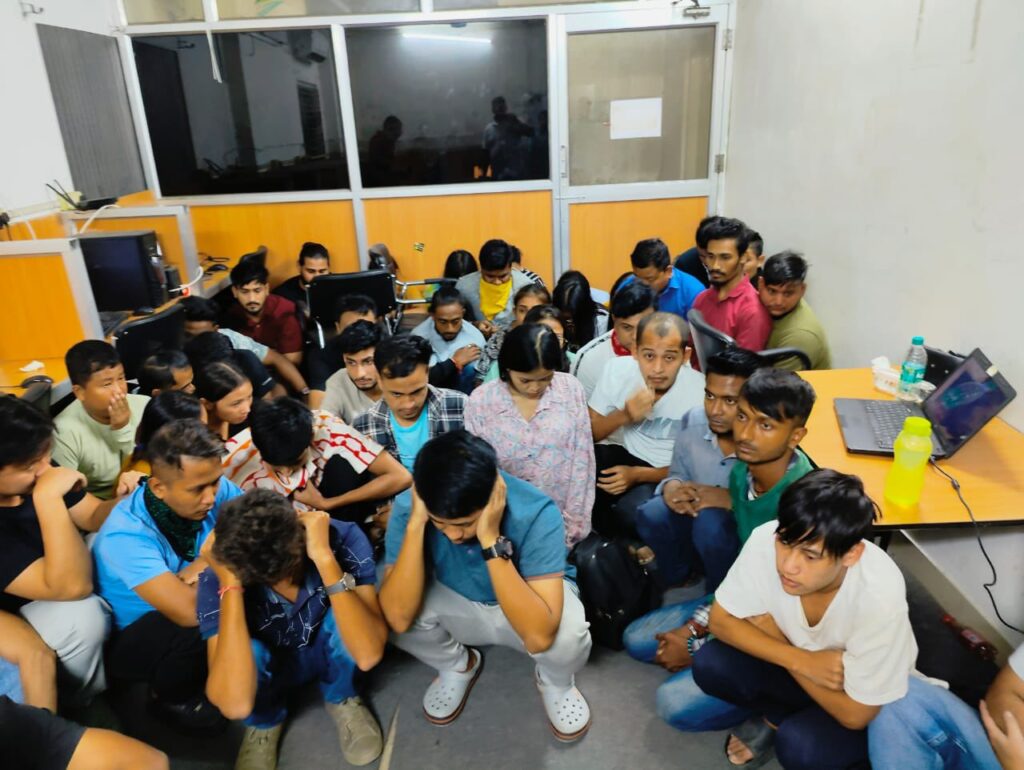 During these operations, law enforcement seized an extensive array of electronic equipment. Among their haul were 164 desktop computers, 90 laptops, 26 mobile phones, and various other electronic devices. The scale of these seizures only underscored the magnitude of the scam and the extensive resources employed by the criminals.
The Intriguing Connection: Did Esports Play a Role?
The shocking involvement of Debojyoti David Dey, a notable figure in the Indian esports landscape, naturally raises questions. Was there any connection between the call center scam and his esports organization? Speculation abounds, but concrete answers remain elusive. As the investigation unfolds, we eagerly await revelations that could shed light on this perplexing aspect of the case.
The Ongoing Investigation: Following the Money Trail
In the wake of these startling developments, the police are tirelessly pursuing leads, aiming to trace the source of funds and identify the beneficiaries of the scam. The arrested individuals now face charges under various sections of the Indian Penal Code (IPC) and the Information Technology (IT) Act.
This story continues to evolve, with new details emerging daily. We remain committed to keeping you informed about this gripping incident that has sent shockwaves through the Indian esports scene. Stay tuned as we uncover more about the call center scam that has left an indelible mark on the world of gaming and beyond.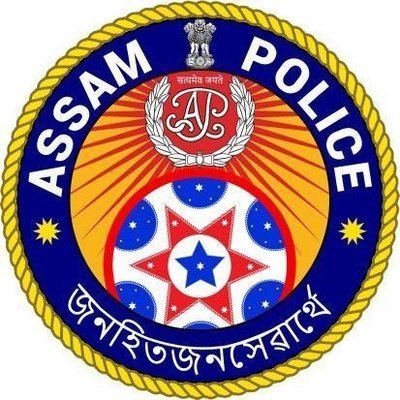 https://threadreaderapp.com/thread/1702855556795715699.html
Conclusion
The revelation of Team Insane Esports owner Debojyoti "David" Dey's involvement in a massive call center scam has cast a shadow over the Indian esports community. As law enforcement agencies continue their investigation, the true extent of this scandal and its possible connections to the esports industry remain uncertain. In the midst of this shocking revelation, we can only hope for justice to prevail and for the esports community to emerge stronger from this unexpected ordeal. Stay tuned for further updates on this unfolding story.https://gamingpur.com/high-school-football-games-16-shootings-2-tragic/