Impact on North Korea-Russia Relations Amidst Ukraine Conflict : Kim Jong Un's Rare Meeting with Vladimir Putin at Vostochny Spaceport
Kim Jong Un's Unprecedented Visit to Russia to meet Vladimir Putin
North Korea-Russia Relations: In a surprising turn of events, North Korean leader Kim Jong Un embarked on a rare visit to Russia for North Korea-Russia Relations, marking his first international trip in three years. This unexpected journey holds the potential to reshape North Korea-Russia relations and has raised concerns in the West about its impact on the ongoing Ukraine conflict.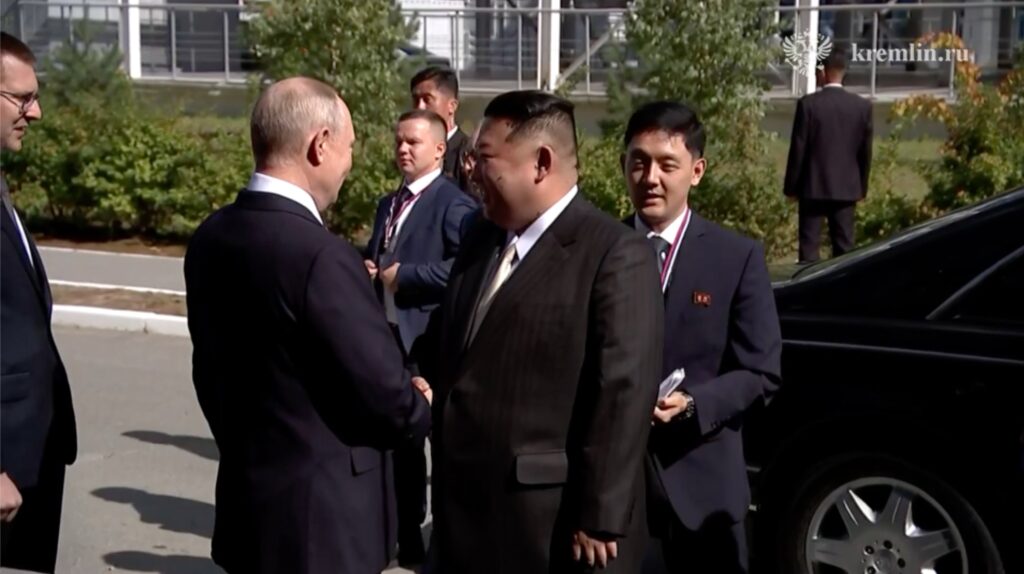 BREAKING: North Korean leader Kim Jong Un met Vladimir Putin at the Cosmodrome Vostochny spaceport in the Russian Far East on Wednesday, the Kremlin has announced. (Photo by NKnewsorg X)
A Historic Encounter at Vostochny Spaceport : North Korea-Russia Relations
The rendezvous between Kim Jong Un and Russian President Vladimir Putin took place at the Vostochny spaceport, located in Russia's remote Amur region. The meeting, captured on video, depicted both leaders sharing smiles and a handshake, hinting at significant discussions behind closed doors.
Prioritizing North Korea-Russia Relations
Kim Jong Un's decision to visit Russia underscores the importance he places on strengthening North Korea's ties with Russia. This visit comes after a lengthy period of pandemic-induced isolation and signals North Korea's commitment to bolstering its strategic relationship with Russia.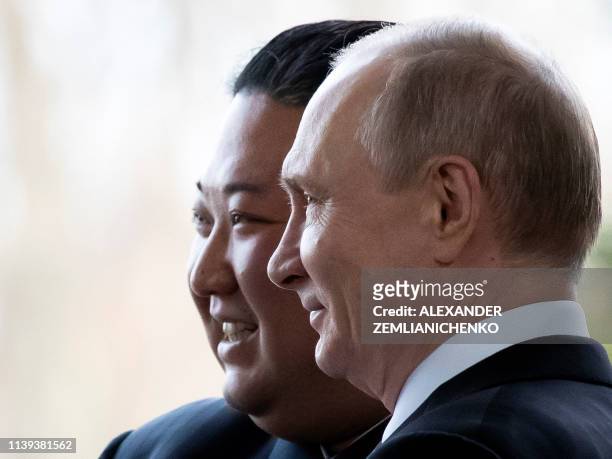 The Agenda: Beyond Handshakes and Smiles
While Kremlin spokesperson Dmitry Peskov initially indicated that the meeting would focus on bilateral relations, including trade, economic ties, and cultural exchanges, experts believe that the discussions could delve deeper into critical matters.
Russia's Needs and North Korea's Ambitions
The Ukraine conflict casts a shadow over this historic meeting. Russia's urgent requirement for artillery shells to counter a Ukrainian counteroffensive contrasts with North Korea's quest for energy, food aid, and Russian support in advancing its nuclear weapons and ballistic missile programs.
International Concerns and Warnings
The White House has repeatedly voiced its concerns and warned North Korea against engaging in any arms deals with Russia. Such dealings would constitute a violation of multiple United Nations Security Council resolutions, intensifying global apprehensions.
Vostochny Spaceport: The Perfect Venue
The choice of the Vostochny spaceport as the meeting venue highlights its significance. Situated in Russia's sparsely populated far east, it offers the required seclusion and security. The facility, championed by Putin, is equipped to accommodate large foreign delegations.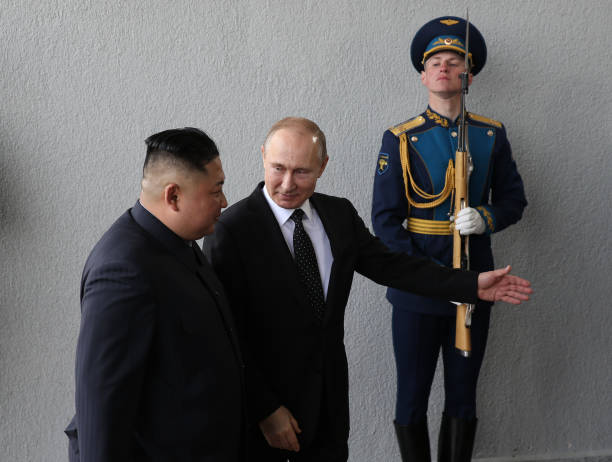 Kim Jong Un's Delegation
Accompanied by a high-ranking delegation, Kim Jong Un brought with him Foreign Minister Choe Sun Hui and senior military officials Ri Pyong Chol and Pak Jong Chon. Jo Chun Ryong, responsible for munitions, also joined the delegation.
Russia's Defense Minister's Role
Russian Defense Minister Sergei Shoigu, who visited North Korea earlier, will play a pivotal role in the discussions. During his North Korea visit, Shoigu appeared alongside Kim at a massive military parade featuring intercontinental ballistic missiles capable of reaching the United States.
North Korea's Ongoing Weapons Tests
Amidst these high-stakes talks, North Korea continued its recent series of weapons tests, launching two short-range ballistic missiles toward the sea. South Korea's Joint Chiefs of Staff reported these developments, further complicating the situation.https://x.com/nknewsorg?s=09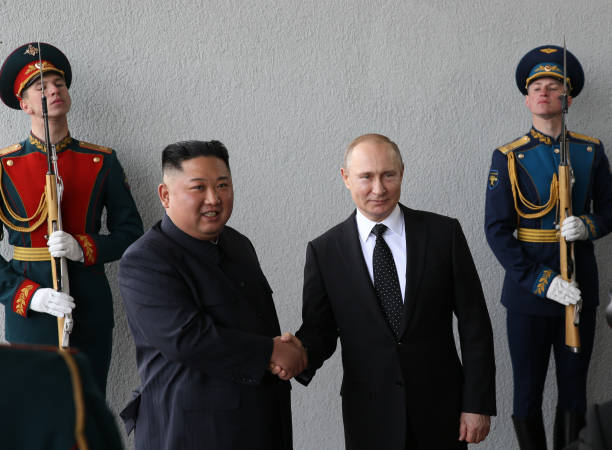 Positive Impact:
– Kim Jong Un's visit demonstrates North Korea's commitment to strengthening ties with Russia, potentially fostering regional stability.
– The meeting at the Vostochny spaceport highlights the peaceful utilization of advanced facilities, promoting international cooperation.
Negative Impact:
– The visit raises concerns about North Korea's involvement in the Ukraine conflict, leading to global unease.
– Ongoing weapons tests by North Korea may further strain diplomatic efforts to maintain peace in the region.
• Kim Jong Un's visit to the Vostochny spaceport for a meeting with Vladimir Putin holds immense significance for North Korea-Russia relations and the broader geopolitical landscape. While it signifies North Korea's eagerness to strengthen ties with Russia, concerns linger regarding its potential impact on the Ukraine conflict. The world watches closely as these two leaders engage in discussions that could have far-reaching consequences.https://gamingpur.com/unveiling-the-kevin-mccarthy-impeachment-inquiry/