Spectacular Showdown: New Zealand Dominates Netherlands in ICC Cricket World Cup 2023
The ICC Cricket World Cup 2023 witnessed an intense battle between New Zealand vs Netherlands at the magnificent Rajiv Gandhi International Stadium in Hyderabad. In this blog, we'll delve into the thrilling ODI encounter that unfolded, featuring power-packed performances, a dramatic chase, and a resounding victory for New Zealand.
New Zealand vs Netherlands
322/7 (50) 223/all out (46.3)
NZ won by 99 runs
ODI 6 of 48 : ICC cricket World Cup 2023
Today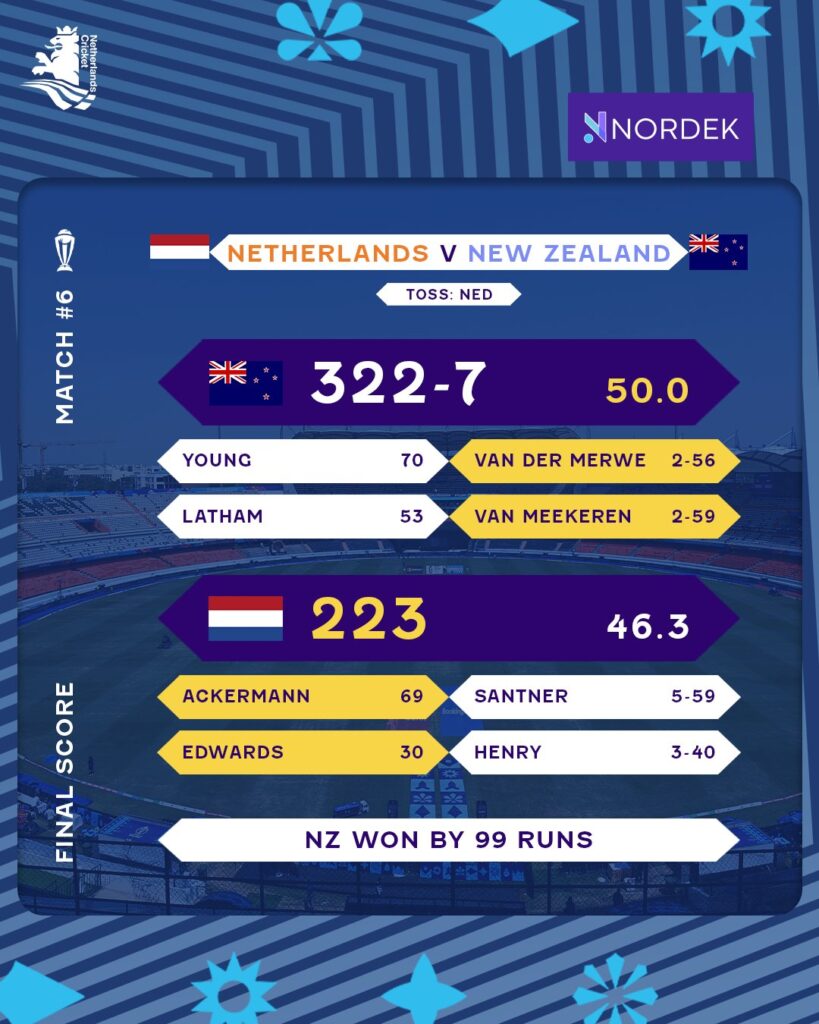 New Zealand · 322/7 (50)
| | |
| --- | --- |
| Will Young70 (80) | Roelof van der Merwe2/56 (9) |
| Tom Latham53 (46) | Paul van Meekeren2/59 (9) |
| Rachin Ravindra51 (51) | Aryan Dutt2/62 (10) |
Netherlands · 223/All Out (46.3)
| | |
| --- | --- |
| Colin Ackermann69 (73) | Mitchell Santner5/59 (10) |
| Scott Edwards30 (27) | Matt Henry3/40 (8.3) |
| Sybrand Engelbrecht29 (34) | Rachin Ravindra1/46 (10) |
The Toss That Set the Stage
In a pivotal moment before the clash, Netherlands won the toss and opted to field. This decision laid the foundation for a gripping contest under the floodlights.
New Zealand's Batting Brilliance
New Zealand's innings commenced with power and precision. Here are the highlights of their stellar batting display:
Will Young Shines with a Stunning 70
Opening the innings, Will Young showcased his class with an impressive 70 runs. His confident strokes and perfect timing set the tone for New Zealand's commanding total.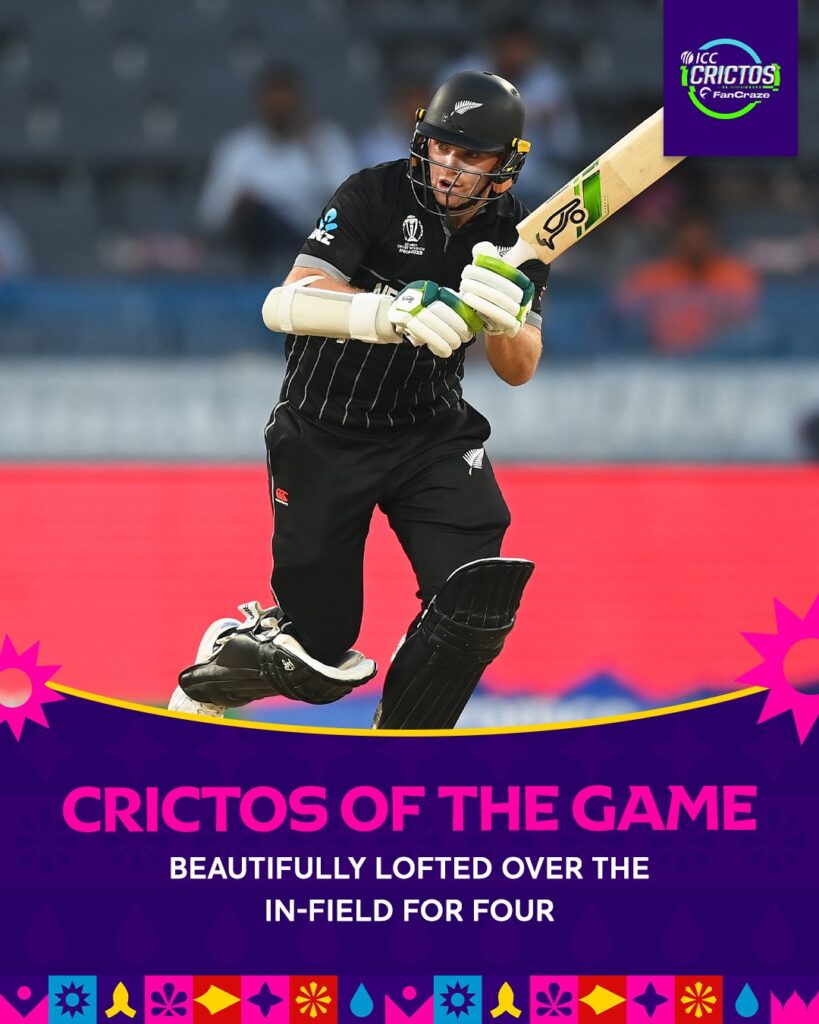 Ravindra and Latham Add Depth
The Kiwi batting lineup boasted remarkable depth, as Rachin Ravindra contributed a gritty 51, while skipper Tom Latham remained unbeaten with a crucial 53. Their partnership further bolstered New Zealand's innings.
Mitchell Santner's Explosive Finish
As the innings progressed, Mitchell Santner played a pivotal role with the bat, adding a blistering 36 not out. His late flourish propelled New Zealand to a formidable total of 322/7 in their allotted 50 overs.
Netherlands' Bowling Resilience
Netherlands' bowlers, despite the daunting target, showcased resilience. Aryan Dutt, Paul van Meekeren, and Roelof van der Merwe each grabbed two wickets to keep their side in contention.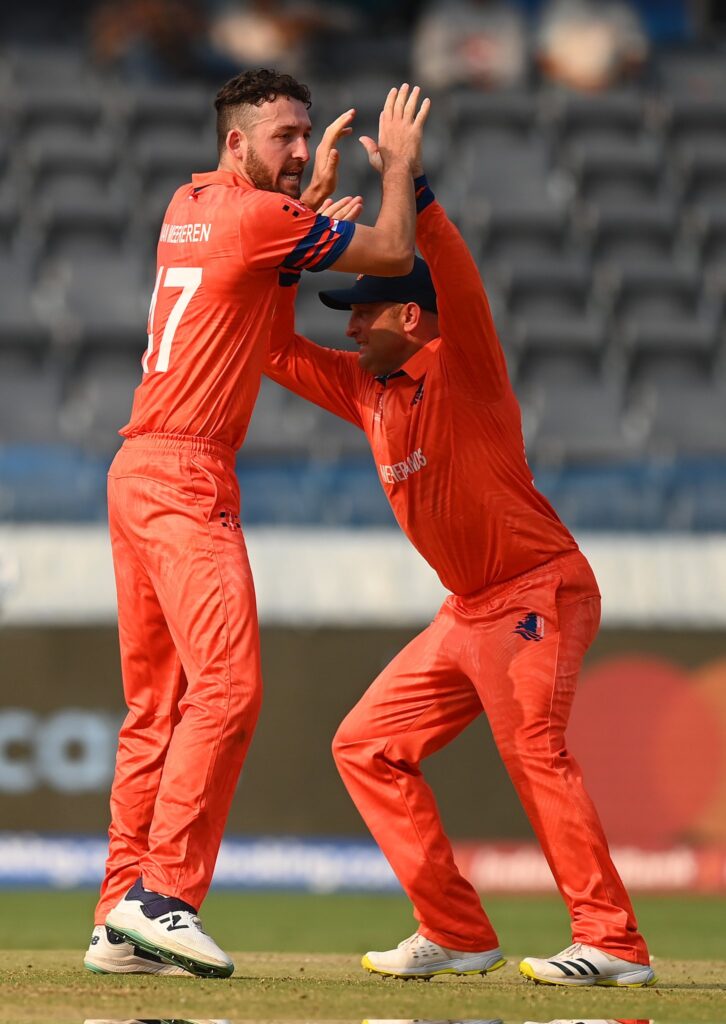 Netherlands' Uphill Battle
With a challenging target on the board, Netherlands had their task cut out. Let's explore how their innings unfolded:
Netherlands' Early Struggles
Netherlands' top order faced early setbacks, with wickets falling at regular intervals. Their innings was marred by excellent bowling and fielding from New Zealand.
Ackermann's Valiant Effort
Colin Ackermann emerged as a beacon of hope for Netherlands, crafting a gritty 69 runs. His determined stance in the face of New Zealand's relentless attack earned him admiration.
Mitchell Santner's Five-Star Performance
Mitchell Santner's brilliance with the ball was a game-changer. He dismantled Netherlands' batting lineup, claiming five crucial wickets and creating immense pressure.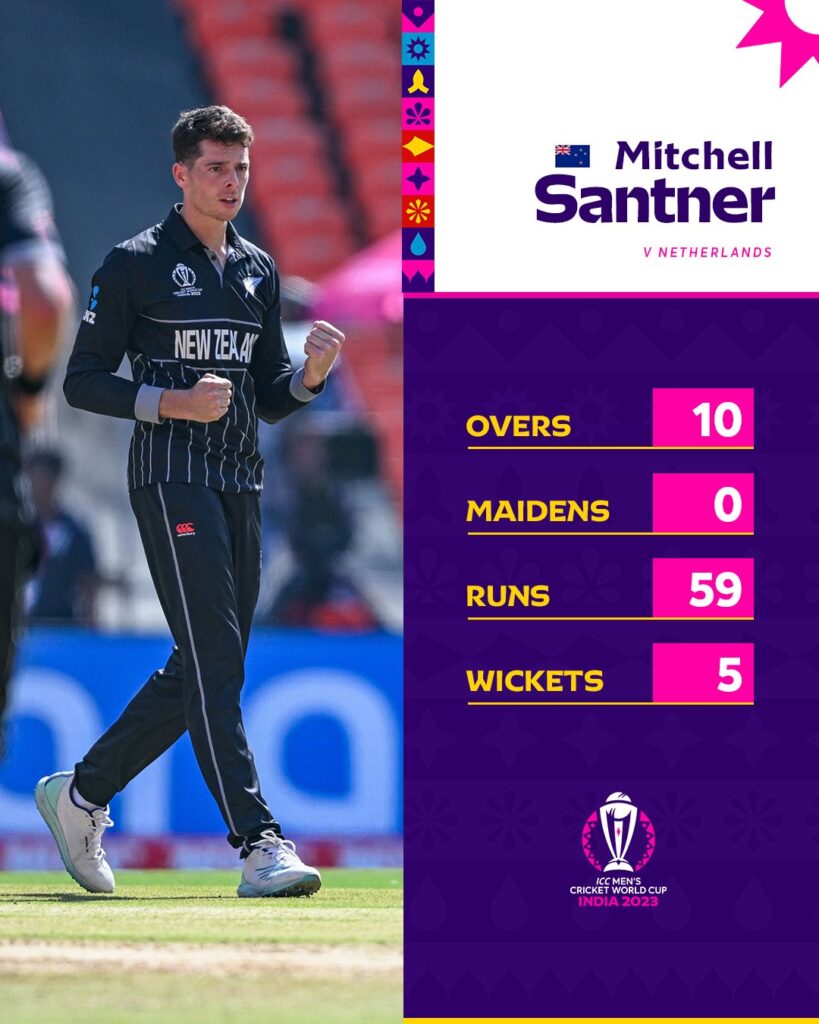 Victory for New Zealand
In a riveting contest, New Zealand emerged victorious by a commanding margin of 99 runs. Their collective efforts with both bat and ball showcased their mettle in the ICC Cricket World Cup 2023.
A Thrilling Encounter in ICC cricket World Cup 2023 between New Zealand vs Netherlands
The New Zealand vs. Netherlands clash in the ICC Cricket World Cup 2023 provided fans with an unforgettable spectacle. New Zealand's dominant batting and Mitchell Santner's exceptional bowling left a lasting impression.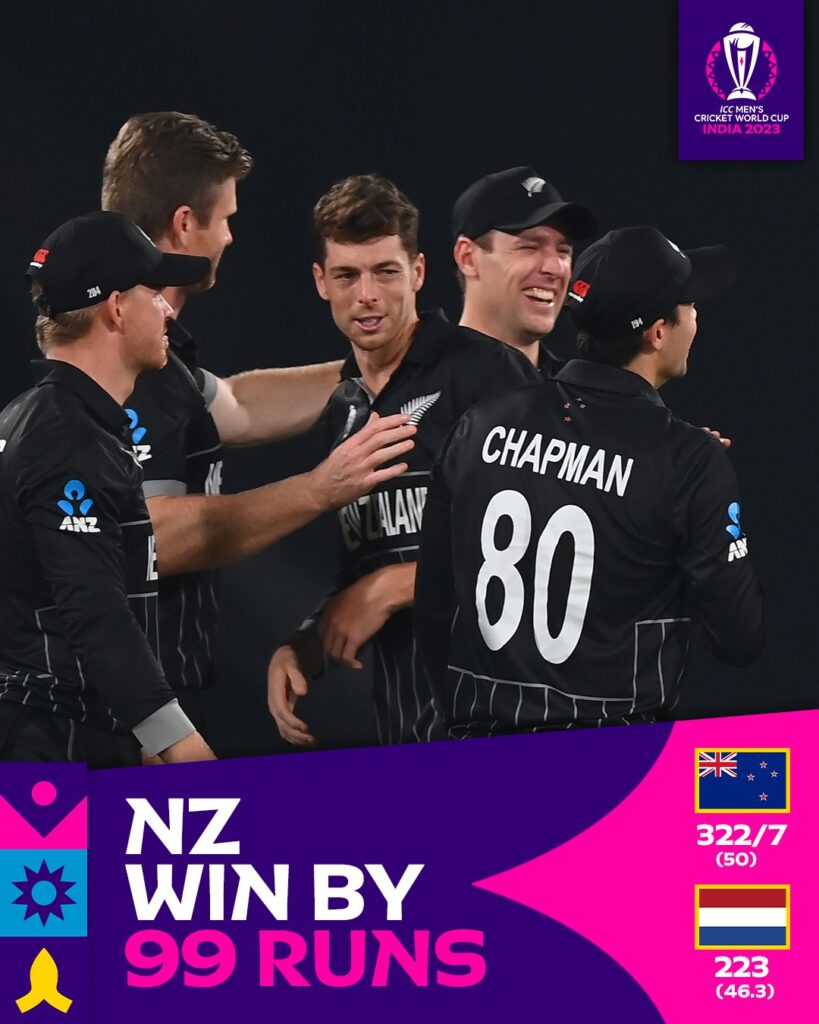 Stay tuned for more updates and exciting matches as the ICC Cricket World Cup 2023 unfolds. Cricket enthusiasts can expect more thrilling contests, outstanding performances, and unforgettable moments on this grand stage of the World Cup.
Whether you're cheering for New Zealand vs Netherlands, one thing is certain – the world of cricket is in for an unforgettable tournament. https://gamingpur.com/nz-vs-ned-2023-odi-world-cup-clash-records-and-insig/