NZ vs NED – 2023 ODI World Cup Clash: Records and Insights

In an exhilarating showdown of cricketing giants, New Zealand (NZ) faces off against the Netherlands (NED) in match number six of the 2023 ODI World Cup. Set at the iconic Rajiv Gandhi International Stadium in Hyderabad, this encounter promises to be a thrilling contest. As both teams aim to secure their second win in the tournament, let's delve into the head-to-head stats, records, and key insights that could shape this NZ vs NED showdown at the 2023 ODI World Cup.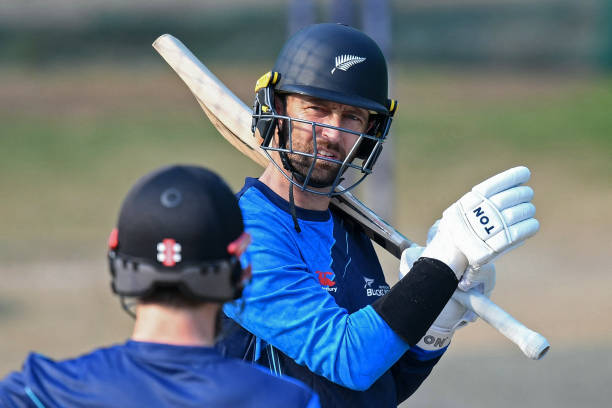 Head-to-Head Dominance:

New Zealand and the Netherlands have crossed paths in one-day internationals on four occasions, with the Kiwis asserting their dominance by winning all four contests. Their victories have been nothing short of comprehensive, with three wins achieved by 100-plus runs and one by seven wickets. The head-to-head record speaks volumes NZ VS NED:
Total matches played: 4
Matches won by New Zealand: 4
Matches won by Netherlands: 0
Matches tied: 0
Matches with no result: 0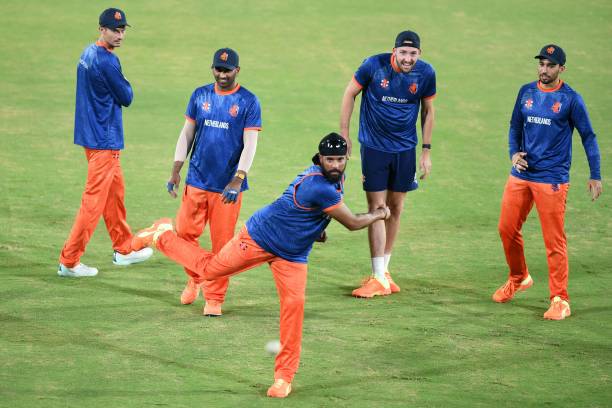 ODI World Cup Face-off:

While the Kiwis and the Dutch have only met once in the ODI World Cup, that encounter took place during the 1996 edition. Vadodara witnessed this historic match of NZ VS NED, where New Zealand batted first and posted a formidable 307/8. The Dutch, in response, were held to 188/7, showcasing New Zealand's dominance on the world stage.

Recent Encounters:

The recent encounters between New Zealand and the Netherlands in ODIs have further solidified the Kiwis' prowess. The last four ODI matches played between these teams showcased New Zealand's relentless superiority:
NZ (333/8) beat NED (218) by 115 runs – Apr 4, 2022
NZ (264/9) beat NED (146) by 118 runs – Apr 2, 2022
NZ (204/3) beat NED (202) by 7 wickets – Mar 29, 2022
NZ (307/8) beat NED (188/7) by 119 runs – Feb 17, 1996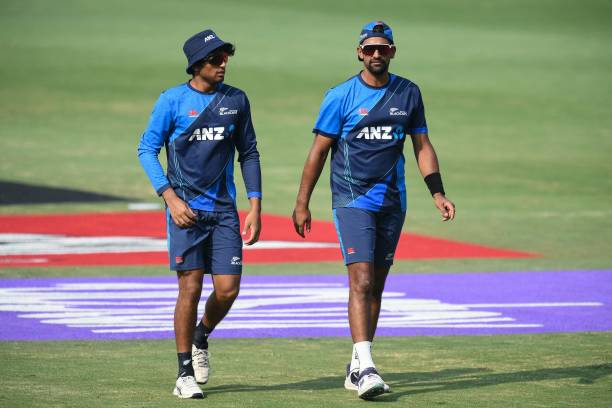 Key Takeaways:
New Zealand's recent form has been exceptional, and their dominant victories against the Netherlands underscore their strength.
The Kiwi bowlers have consistently delivered under pressure, while their batting line-up, led by players like Rachin Ravindra and Devon Conway, has shown remarkable consistency.
The Dutch team, although facing losses, has displayed resilience and talent, as seen in Bas de Leede's all-round performance against Pakistan.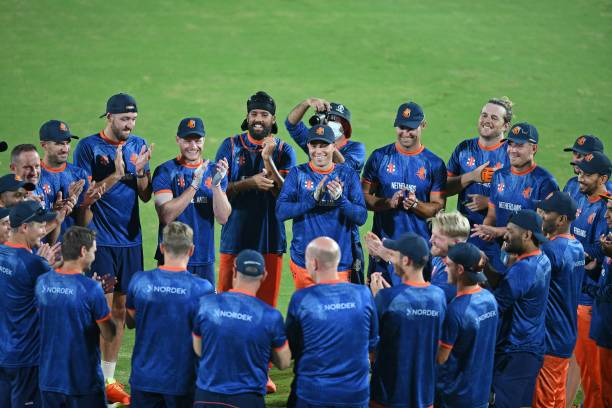 As the 2023 ODI World Cup unfolds, New Zealand's commanding history against the Netherlands makes them the clear favorites. However, cricket's unpredictability ensures that anything can happen on the field. Cricket enthusiasts worldwide eagerly await this clash, where records may be rewritten, and history might be made. Stay tuned for this epic showdown on Monday, October 9, at the Rajiv Gandhi International Stadium in Hyderabad.