"Liverpool vs Newcastle: Unveiling a Jaw-Dropping 2-1 Triumph with Nunez's Heroics and Van Dijk's Drama"

Liverpool vs Newcastle: In a heart-stopping twist of fate, Liverpool orchestrated an awe-inspiring comeback, conquering Newcastle 2-1 against all odds, even with only 10 players on the turf. Darwin Nunez, the magnetic Uruguayan sensation, etched his name into history with a double display of unparalleled brilliance in the closing moments, securing a resounding victory for the relentless warriors led by Jurgen Klopp.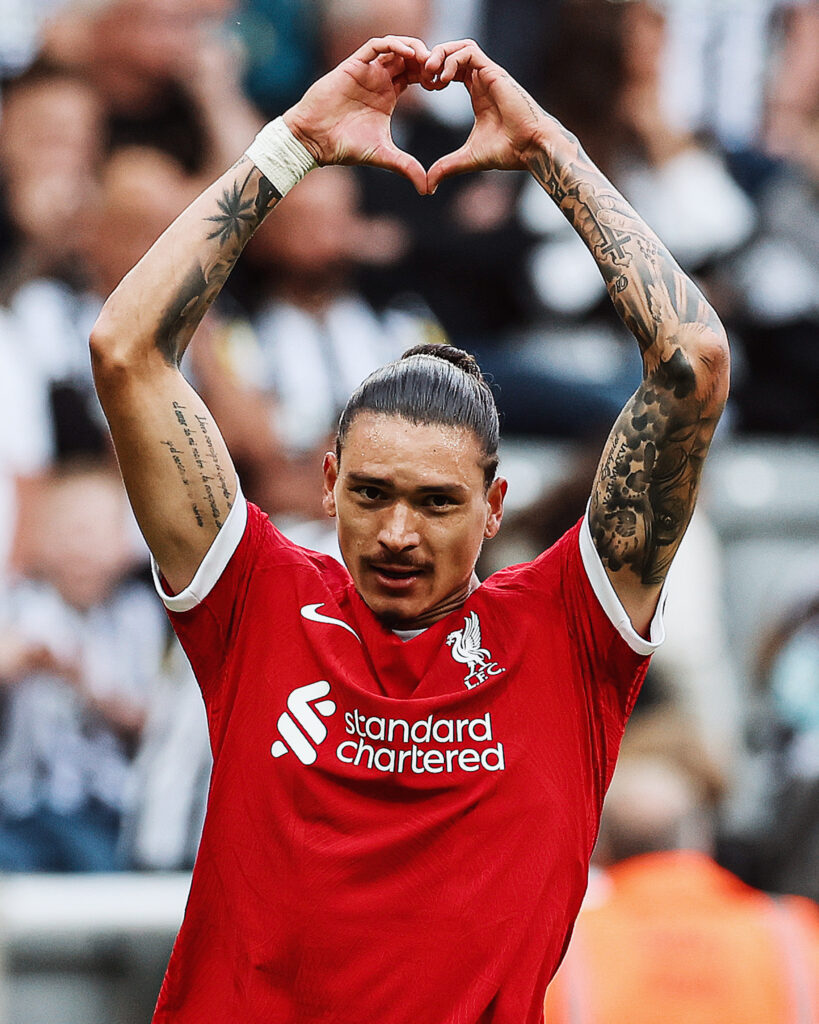 Nunez's electrifying entrance from the bench breathed fresh life into Liverpool's mission as he showcased his surgical precision with two masterful finishes within an astonishingly brief 12-minute interval. The last of these spectacular strikes, deep within stoppage time, is destined to be immortalized as a beacon of footballing genius. Klopp's battalion, seemingly on the brink of their first Newcastle defeat in six years, executed a dramatic about-face, changing the course of the game.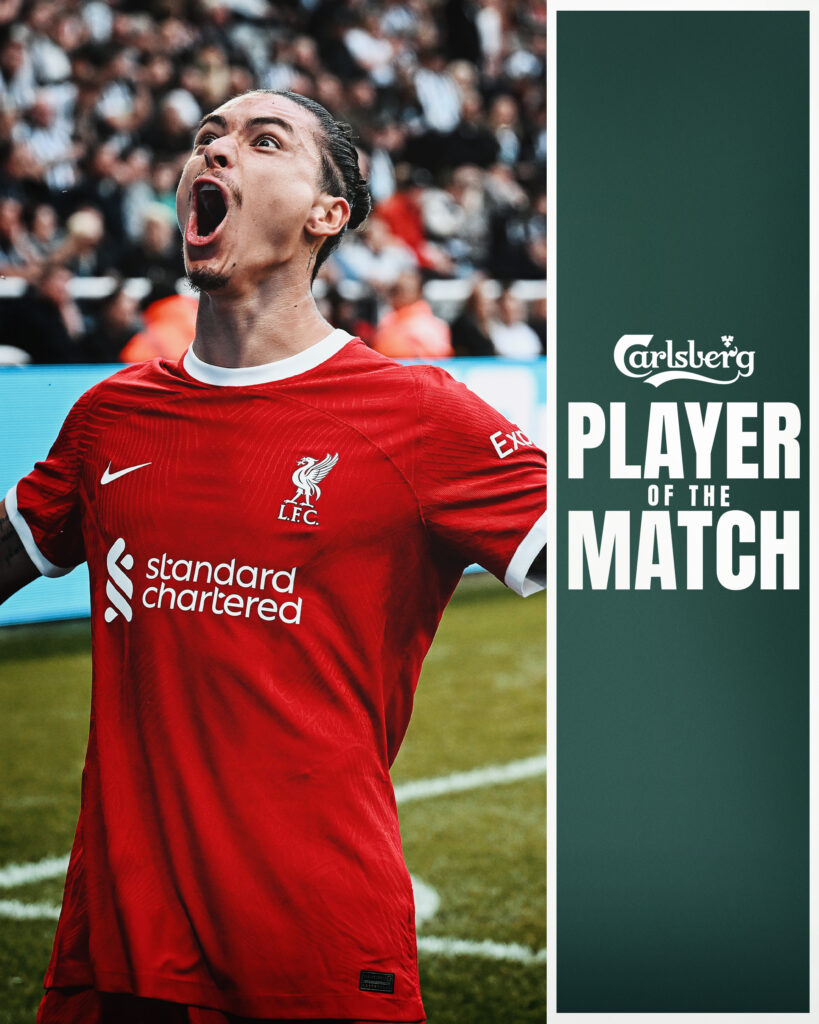 The pivotal crossroads emerged in the midst of the first half, a mere three minutes that loomed ominously over Liverpool. A glaring stumble from Trent Alexander-Arnold paved the path for Anthony Gordon to seize the opportunity, mercilessly capitalizing on the error with a goal. The narrative escalated further as Liverpool's chief, Virgil van Dijk, faced the harsh judgment of a red card for his vigorous encounter with Alexander Isak, a decision made on the grounds of obstructing an undeniable goal-scoring chance.
This astonishing transformation serves as a vivid testament to the unwavering valor of Klopp's soldiers, surmounting challenges and clutching victory from the jaws of defeat. The legendary heroics woven by Darwin Nunez will forever stand as the driving force that propelled Liverpool to an indelible conquest. The grand theater of the Premier League unfolded at the awe-inspiring St James' Park, leaving devotees of the beautiful game spellbound by its mesmerizing unpredictability.https://twitter.com/LFC?s=09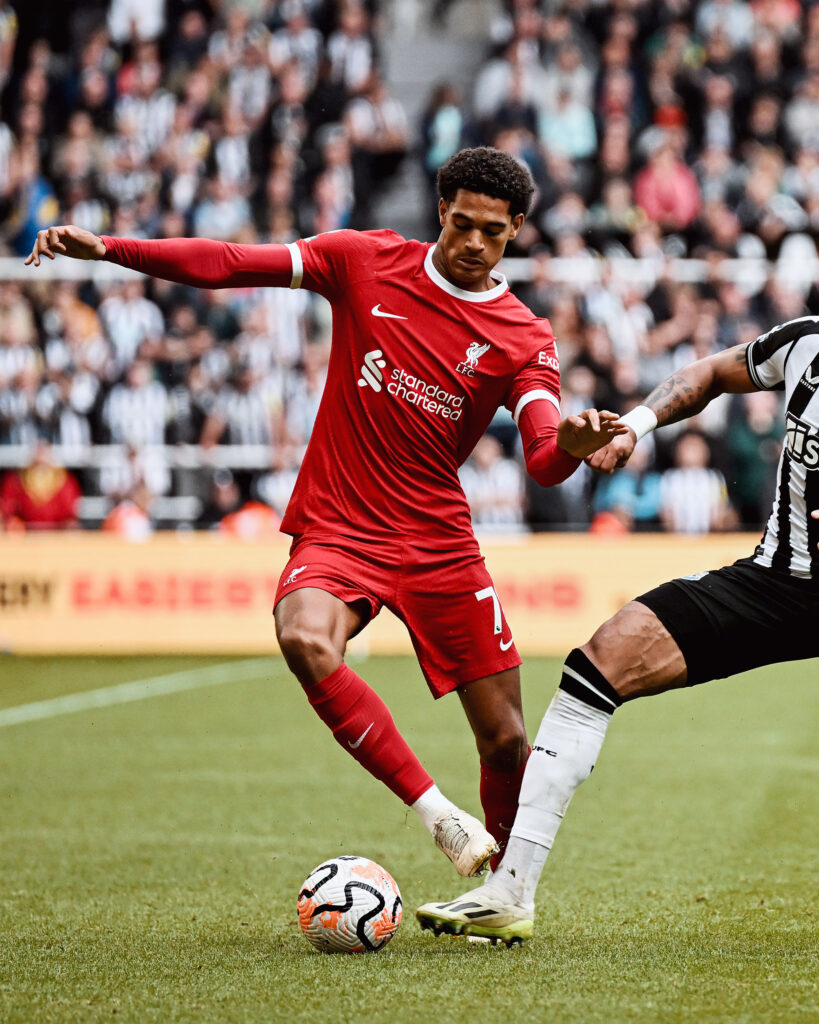 In this extraordinary chronicle of sportsmanship, we celebrate the triumph of willpower over adversity, witnessing the surge of Liverpool's 10-man army to an unforgettable 2-1 victory against the backdrop of St James' Park's electrifying aura. The numerical disadvantage only fueled their unyielding determination, as Liverpool's triumph becomes a symbol of undying spirit, a beacon of hope amidst the twists and turns that football unfailingly delivers. https://gamingpur.com/manchester-city-in-premier-league/