Koeman Unleashes Ambitious Strategy to Revitalize Netherlands' Dutch Team's Euro Qualifiers Dominance
Koeman Unleashes Ambitious Strategy to Revitalize Netherlands: The Netherlands have a rich history of producing some of the best footballers in the world and playing an attractive style of football. However, in recent years, the Dutch team has been struggling to live up to their reputation and have failed to qualify for the last two major tournaments.
The appointment of Ronald Koeman as the new coach in 2022 was seen as a ray of hope for the fans who were eager to see their team return to the top level of European football. Koeman, a former Dutch international and a successful club manager, had a clear vision of how he wanted his team to play and what he expected from his players.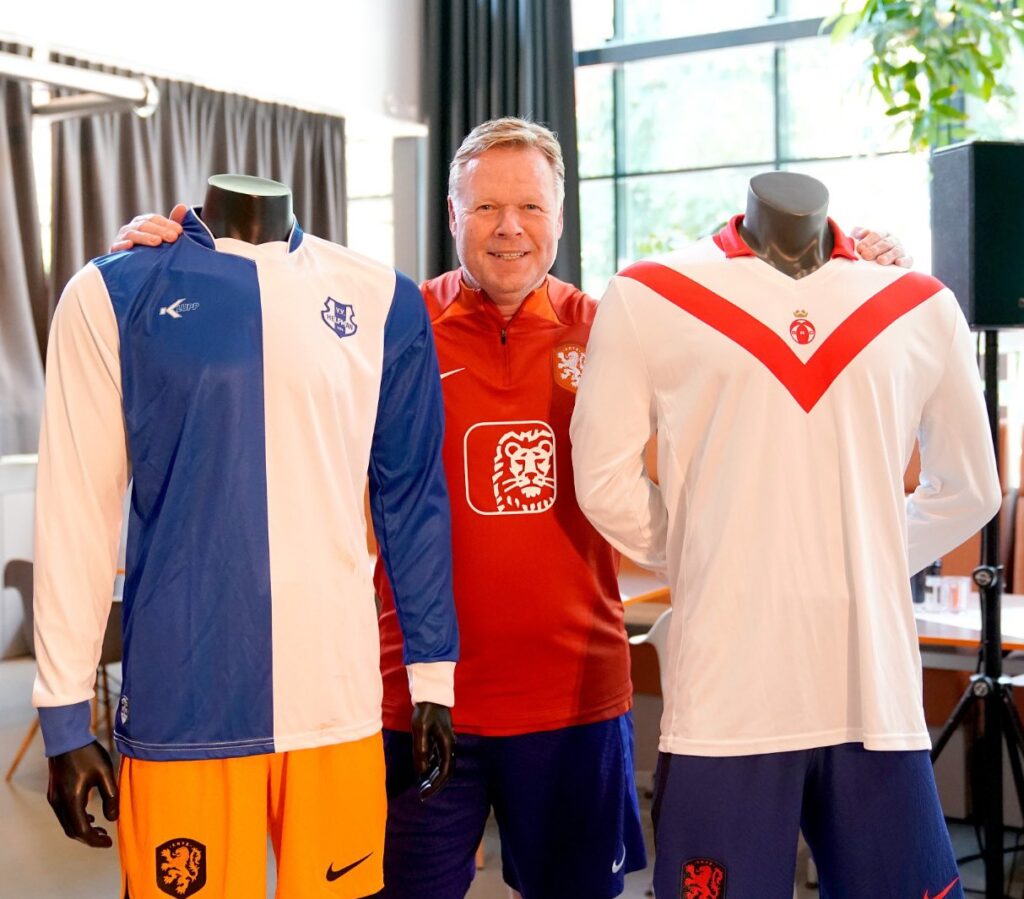 However, things have not gone according to plan for Koeman and his team so far. The Dutch team has lost three out of four games under his guidance, including both matches at the Nations League finals which they hosted in June 2023. The team looked lacklustre, disjointed and vulnerable in defence, conceding 10 goals in four games.
Koeman has admitted that his team has taken "a big backwards step" and that he needs to see a tougher mental approach from his players. He has also hinted at making some changes in the tactics and personnel ahead of the crucial European Championship qualifiers.https://twitter.com/RonaldKoeman?s=09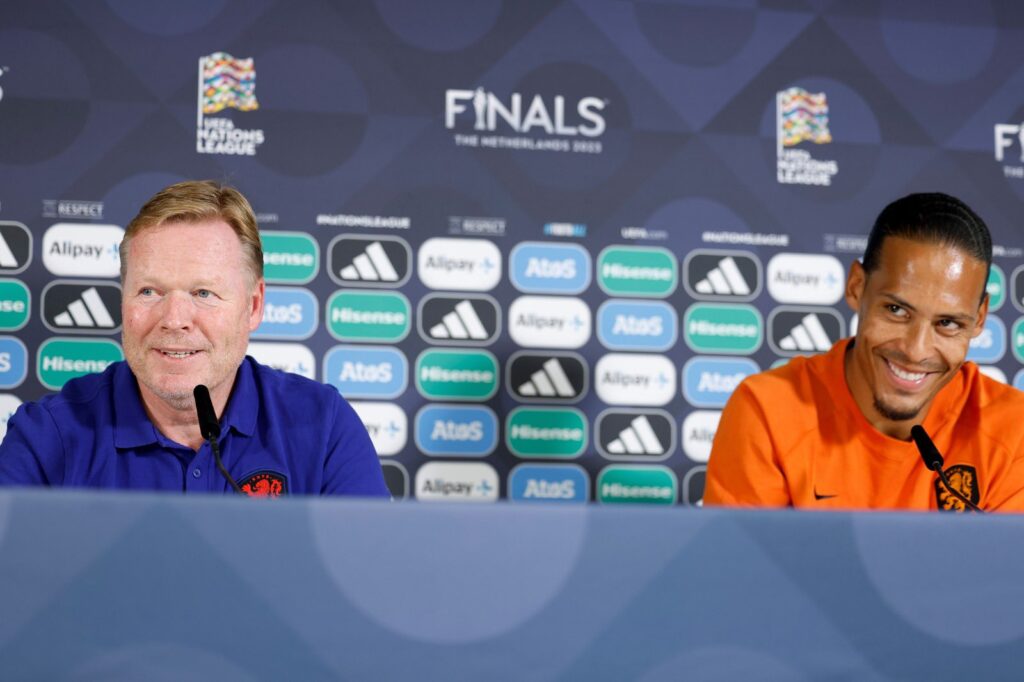 The Dutch team will resume their qualifying campaign on Thursday with a Group B clash against Greece in Eindhoven before a trip to Dublin on Sunday to take on the Republic of Ireland. The team is currently third in the group, behind France and Ireland, and needs to win both games to keep their hopes of qualifying alive.
Koeman has stressed the importance of these two games and said that he has every confidence that his team will bounce back from their recent setbacks. He has also urged his players to be more vocal and demanding on the pitch, saying that they need to communicate better and correct each other's mistakes.
"It's very nice atmosphere in the squad, you can see that when the players join up together," Koeman told reporters. "But you also have to be tougher on each other. I think the players don't correct each other enough. If the fullback lets the opposing winger run past him, on multiple occasions, you have to say something about it. It is about communication."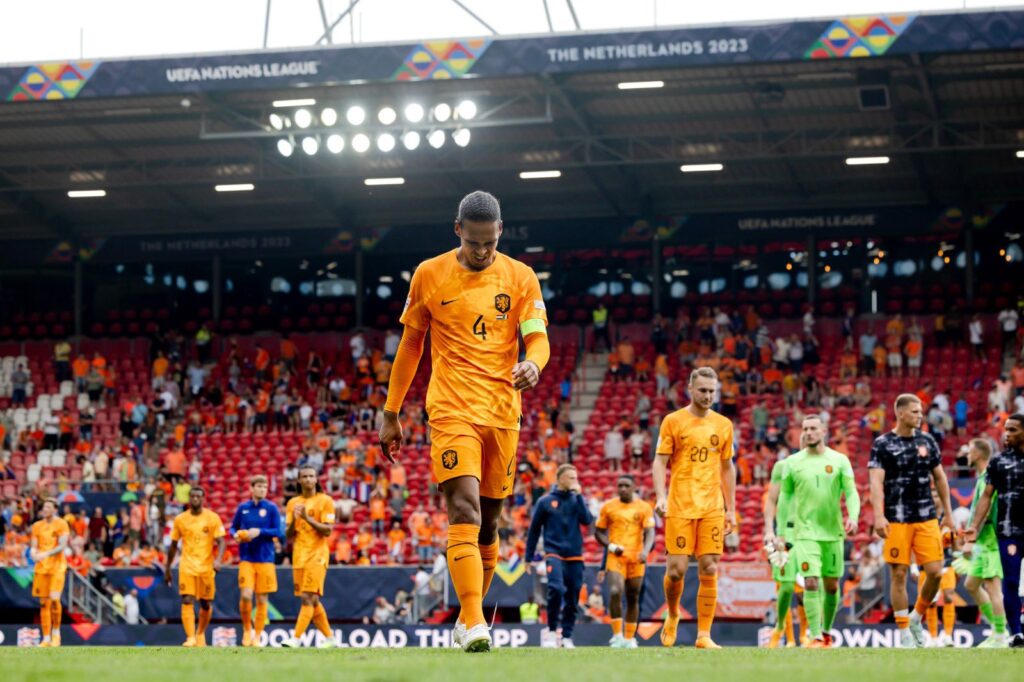 Koeman has also indicated that he will change some aspects of his team's style of play, especially in terms of putting more pressure on the opponent and being more compact in defence. He said that he was not happy with the number of goals his team has conceded and that he wanted to make his team more solid and resilient.
"We are going to change some things in the form of putting pressure on the opponent. You shouldn't close your eyes to the number of goals we have conceded. It seems logical to me that we would want to change that," he said.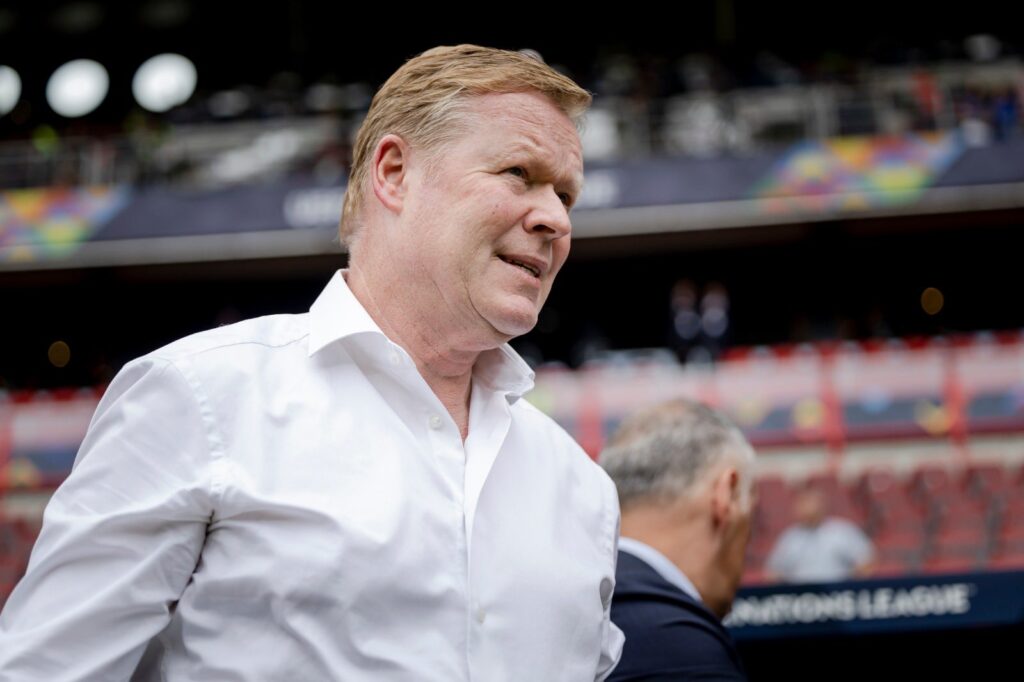 Koeman has a lot of work to do to turn around the fortunes of the Dutch team and restore their pride and glory. He has a talented squad at his disposal, with players like Memphis Depay, Frenkie de Jong, Matthijs de Ligt and Virgil van Dijk, who can make a difference on any given day.
Success in top-tier football requires more than talent alone. The Dutch team must exhibit increased passion, determination, discipline, and teamwork to secure a spot in Euro 2024 and contend for the championship.
Koeman knows that he is under pressure to deliver results and that he has no room for error in these two qualifiers. He also knows that he has the support of the fans who are desperate to see their team shine again.
"It feels like we have something to put right, not only in terms of game, but also especially in terms of results," he said.
Will Koeman be able to revive the Dutch team's fortunes in Euro qualifiers? Will his players respond to his demands and show their true potential? Will the fans witness a new dawn for their beloved team?
These are some of the questions that will be answered in the next six days as the Dutch team faces two decisive games that will determine their fate.
Don't miss this opportunity to watch Koeman and his team in action as they try to make history and qualify for Euro 2024. https://gamingpur.com/asia-cup-2023-thrilling-india-vs-nepal-clash-amid-r/