India's Dominance in Ind vs Aus 2nd ODI Seals Series: Highlights and Thrilling Moments
India Triumphs in Ind vs Aus 2nd ODI: Series Sealed
In a cricketing spectacle that left fans on the edge of their seats, India clinched a spectacular victory against Australia in the 2nd ODI. This win not only secured the series but also showcased India's undeniable dominance.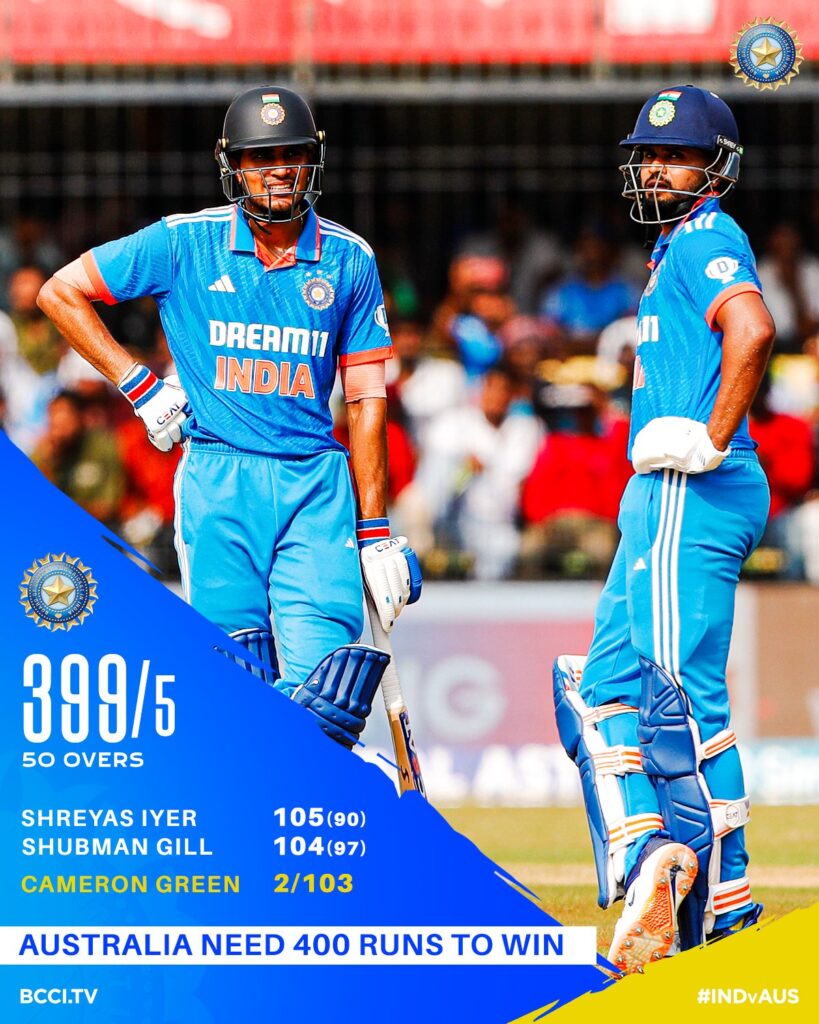 Shubhman Gill's Record-Breaking Century: A Day to Remember
Shubhman Gill's extraordinary performance was the highlight of the day. With his record-breaking 6th ODI century, he exhibited sheer dominance on the field, leaving everyone in awe.
Shreyas Iyer's Masterclass: Setting the Tone for Victory
Shreyas Iyer's masterclass was another pivotal moment. His remarkable 3rd ODI century set the tone for India's brilliant performance, underlining his prowess as a batsman.
KL Rahul's Classy Contribution: Essential for Success
KL Rahul's classy innings cannot be understated. His crucial half-century played a pivotal role in India's imposing total against Australia, solidifying his importance to the team.
Suryakumar Yadav's Explosive Brilliance: A Showstopper
Suryakumar Yadav's explosive brilliance stole the show as he blazed his way to a rapid half-century in just 24 balls. His performance gave India a sky-high finish.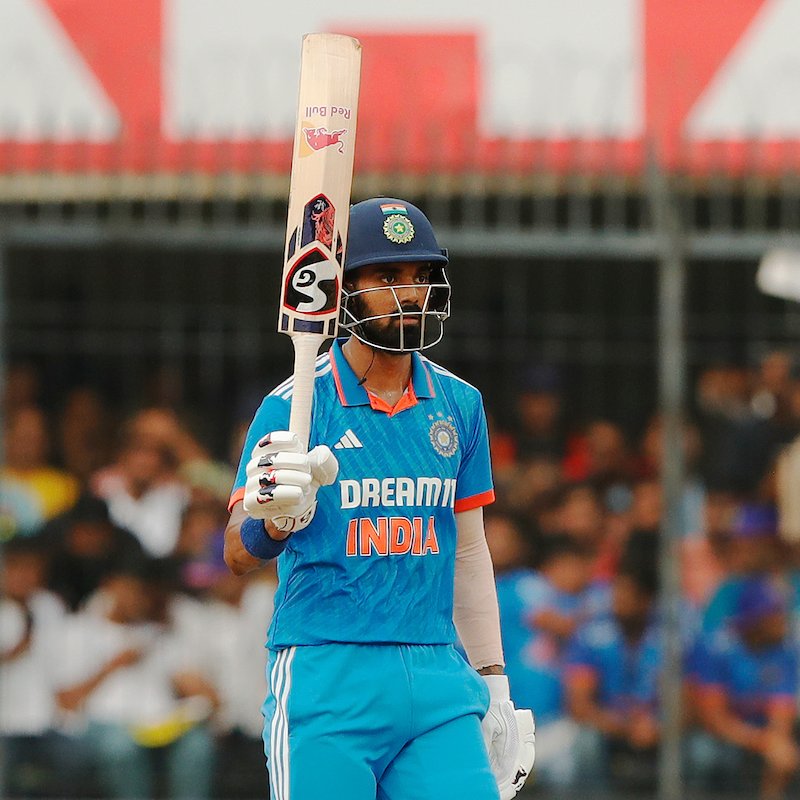 India's Commanding Total: Dominance Continues
India continued to assert its dominance by posting an imposing total of 399/5 in 50 overs. This remarkable score reinforced India's batting prowess.
Rain Interruption: A Temporary Setback
Rain briefly interrupted play when India was at 79/1 in 9.5 overs, with Shreyas Iyer unbeaten on 34 and Gill on 32. While it was a temporary setback, it added an element of suspense to the game.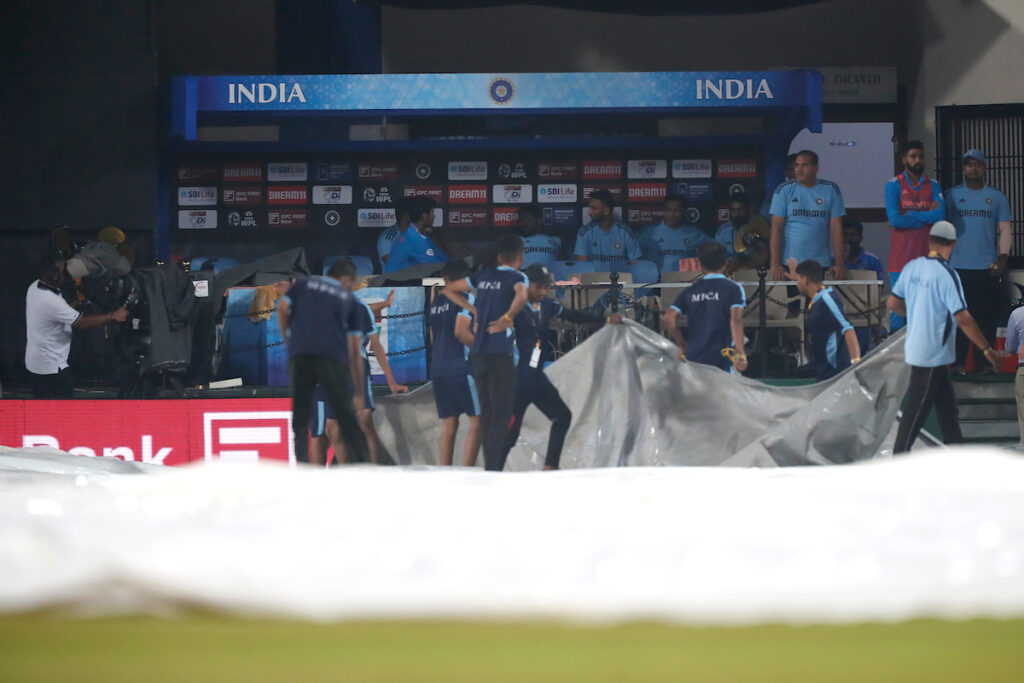 Australia's Glimmer of Hope: Hazlewood's Early Strike
Australia found a glimmer of hope when Josh Hazlewood struck early, dismissing Ruturaj Gaikwad and providing Australia with a much-needed early breakthrough.
Strategic Moves: Smith's Toss and Bumrah's Rest
Australia's stand-in captain, Steve Smith, made a strategic decision by winning the toss and choosing to bowl. Meanwhile, India strategically rested Jasprit Bumrah for this match, planning his return for the final game to bolster the bowling attack.
High-Scoring Holkar Stadium: Anticipation Soars
The Holkar Stadium in Indore, renowned for its short boundaries, promised a high-scoring spectacle. The anticipation around this thrilling contest was palpable.
Australia's Lower-Order Fightback: A Shocking Twist
Australia seemed headed for a massive defeat, but a remarkable partnership between Josh Hazlewood and Sean Abbott, scoring over 50 runs, stunned India and added an unexpected twist to the game.
India's Record-Breaking Total: A Historic Feat
India's final score of 399/5 not only secured victory but also etched its name in history as the highest total in ODIs between the two teams and the fourth highest total against Australia in ODIs.
Prasidh Krishna's Early Strikes: A Game-Changer
Prasidh Krishna's two consecutive wickets in the second over, including the golden duck of Steve Smith, proved to be a game-changer and set the tone for India's dominant performance.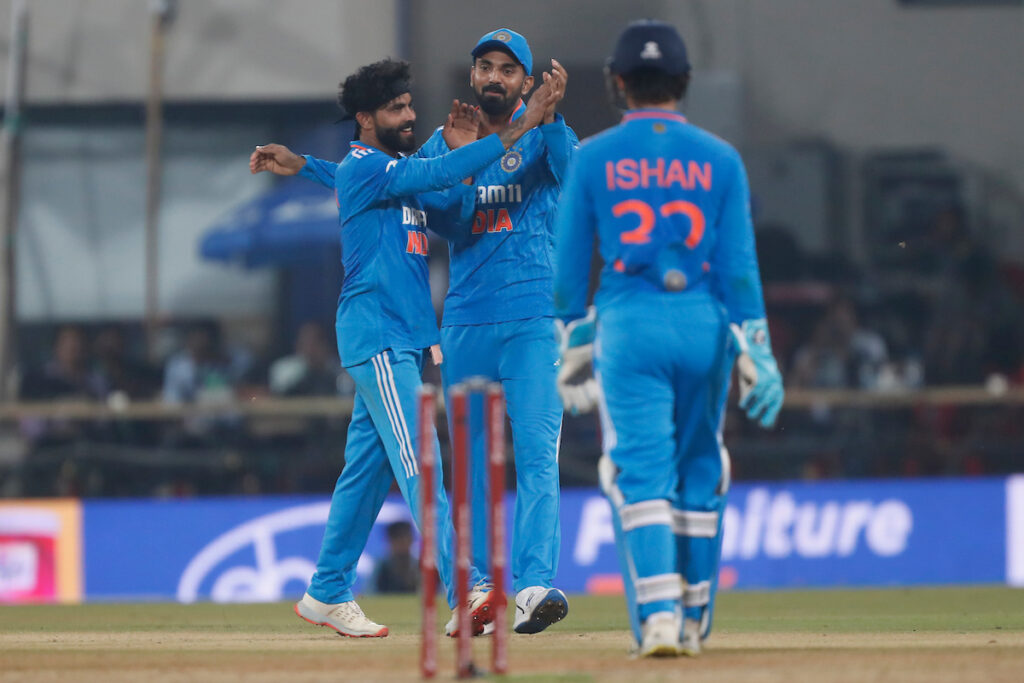 Rain-Induced Drama: Target Revised
Rain temporarily interrupted the match and extended for an hour, leading to a revised target of 317 runs to be chased by Australia in 33 overs, adding a dramatic twist to the proceedings.
India's Triumph: Jadeja and Ashwin Shine
In the end, India emerged victorious, beating Australia by 99 runs (DLS method). Ravindra Jadeja and Ravichandran Ashwin's stellar performances with the ball played a crucial role in securing the win.
India 399/5 (50)
Target 317(DLS)
Australia 217 (28.2/33)
IND won by 99 runs (DLS method)
ODI 2 of 3 (India leads 2 to 0)
Stay Updated with Ind vs Aus 2nd ODI
Conclusion
India's commanding performance, highlighted by Gill, Iyer, Rahul, Yadav, and stellar bowling, sealed the series and left fans with unforgettable moments. The 2nd ODI will be remembered as a thrilling contest, solidifying India's dominance in the cricketing world.