Australia vs Netherlands – Cricket World Cup 2023 Clash Unveiled: Dominance vs. Determination
Hot Topics
1. "Australia vs Netherlands: A 2-0 Head-to-Head Record"
2. "Historic Encounters: World Cup Battles"
3. "Reliving Past Glories: A Glimpse of the Last 5 Matches"
4. "2023 World Cup Showdown: Probable XIs, Pitch Insights, and Weather Forecast"
5. "Predictions for the Clash: Australia's Momentum vs. Netherlands' Spirit"
6. "How to Watch: Live Streaming Details for the Big Match"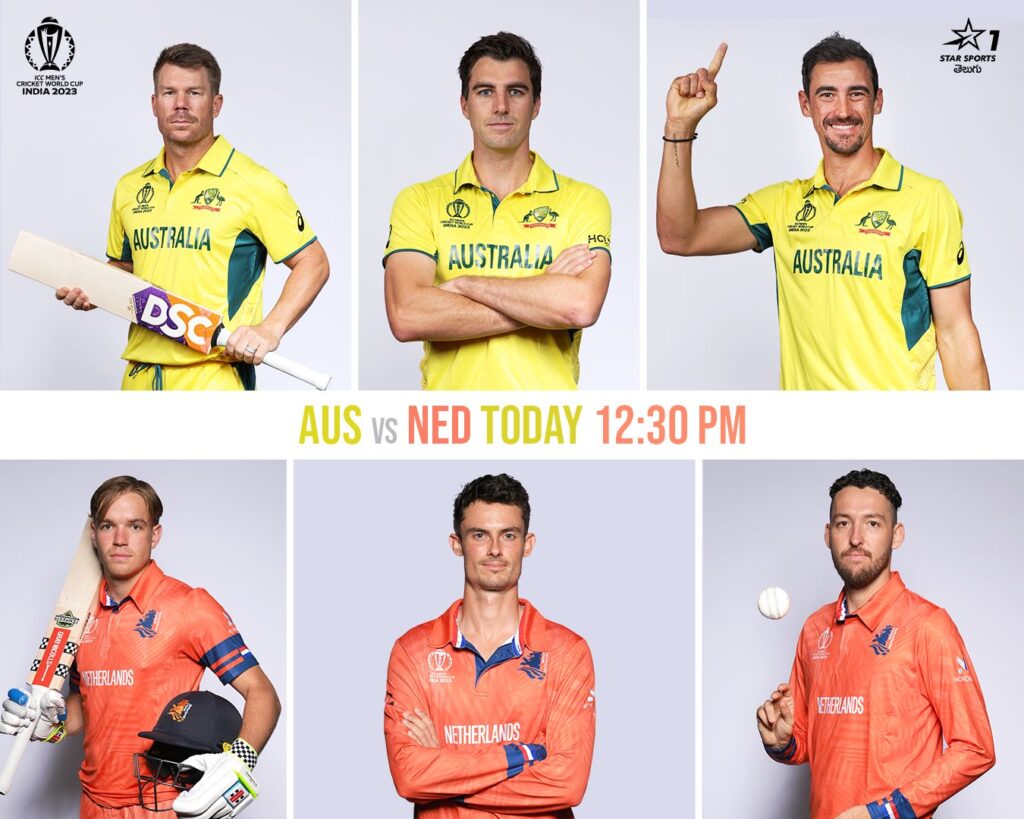 Australia vs Netherlands: A 2-0 Head-to-Head Record
The Australia vs Netherlands Cricket World Cup 2023 clash is set to take center stage, and it's worth noting that the historical head-to-head stats favor Australia. The two teams have met only twice in one-day internationals (ODIs), with Australia emerging victorious in both encounters. There were no tied matches or games with no result, underlining Australia's dominance in this fixture.
Historic Encounters: World Cup Battles
Both of Australia's victories over the Netherlands have come in the ODI World Cup. In 2003, Australia defeated the Netherlands by 75 runs (D/L method) in Potchefstroom. In the 2007 World Cup, the five-time world champions delivered a resounding performance, hammering the Netherlands by 229 runs in Basseterre. These victories underscore Australia's historical dominance in this matchup.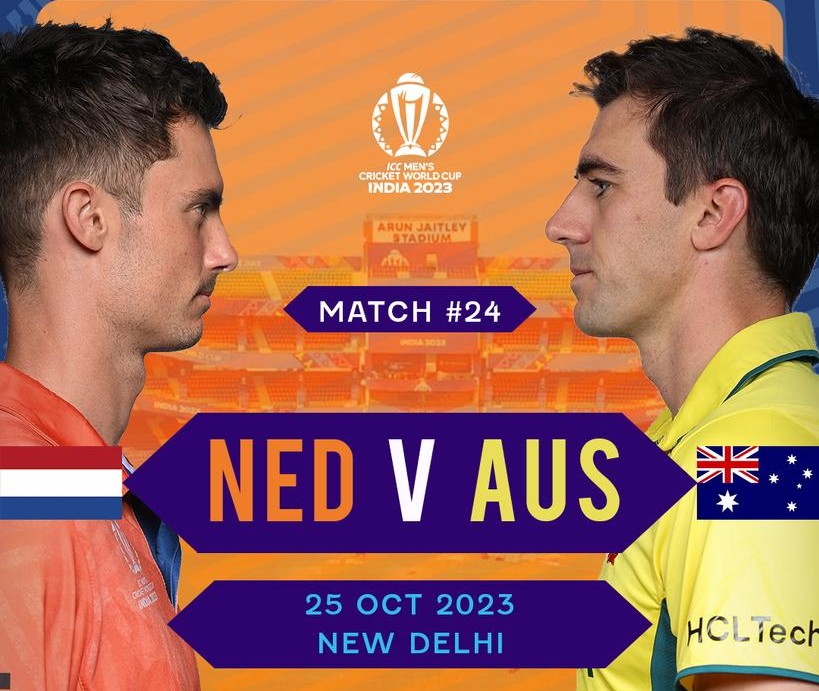 Reliving Past Glories: A Glimpse of the Last 5 Matches
Australia and the Netherlands have a limited ODI history, having met only twice, both in the World Cup. In 2003, Damien Martyn was the Player of the Match for his 67* off 76 balls in a game hampered by rain. In 2007, Brad Hodge's remarkable century of 123 off just 89 balls led to a convincing victory for Australia.
Here's a summary of those two ODI matches:
– AUS (170/2) beat NED (122) by 75 runs [D/L method], Feb 20, 2003.
– AUS (358/5) beat NED (129) by 229 runs, Mar 18, 2007.
Cricket World Cup 2023 Showdown: Probable XIs, Pitch Insights, and Weather Forecast
The much-anticipated Cricket World Cup 2023 match of the Australia vs Netherlands will take place at the Arun Jaitley Stadium in Delhi. The venue has witnessed a batting paradise in this tournament, with batsmen thriving. It's expected that the pitch will continue to favor the batsmen in this clash.
As for the weather, the skies over Delhi are likely to be mostly cloudy, with a temperature around 30 degrees Celsius. The good news is that there are no predictions of rain during the match hours, ensuring an uninterrupted contest.
Predictions for the Clash: Australia's Momentum vs. Netherlands' Spirit
In this Cricket World Cup 2023 encounter, Australia is the clear favorite. They currently hold the fourth position in the points table, with two wins and two losses from four games. They've shown impressive form in their last two matches, securing victories against Sri Lanka and Pakistan. Key players like David Warner, Mitchell Marsh, and Adam Zampa have been standout performers.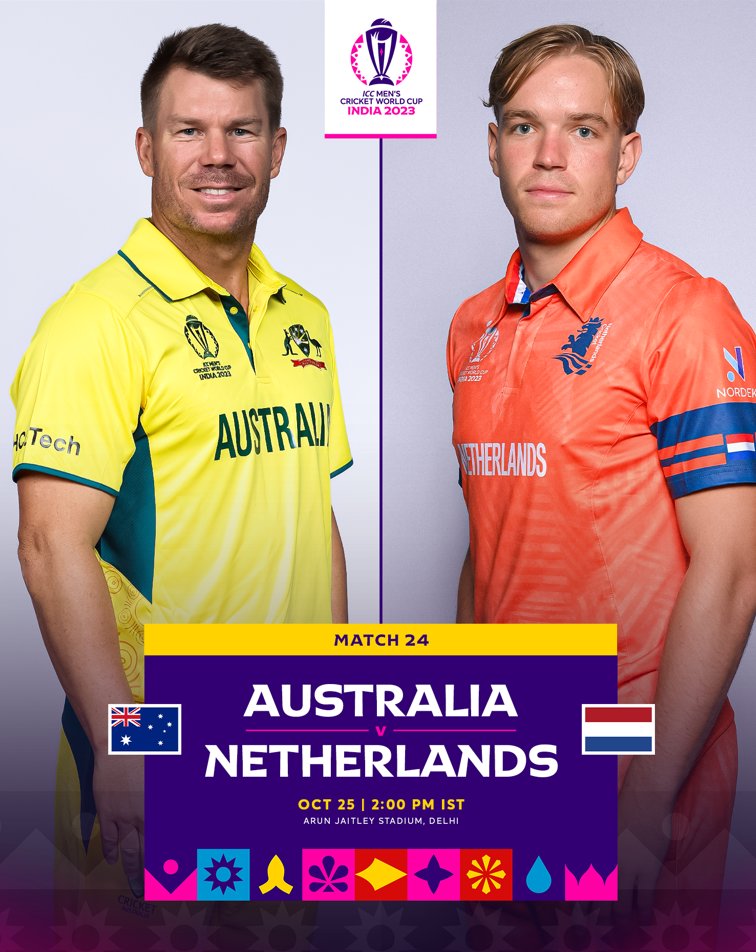 Netherlands, on the other hand, are positioned in the bottom half with just one win in four matches. While they displayed their potential by defeating South Africa, they suffered a setback against Sri Lanka. Their challenge will be to maintain their fighting spirit against the formidable Aussies.
With the pitch likely to favor the batsmen, Australia's strong batting lineup gives them a significant advantage. The odds are in favor of Australia winning this match comfortably.
How to Watch: Live Streaming Details for the Big Match
If you're eagerly waiting for this exciting clash between Australia and the Netherlands in the Cricket World Cup 2023, here's how you can catch the action:
## TV Coverage:
– Star Sports 1
– Star Sports 1 HD
– Star Sports 1 Hindi
– Star Sports 1 Hindi HD
## Live Streaming:
– Disney+Hotstar (Free on Smartphones)
Don't miss out on the electrifying contest of the Australia vs Netherlands in the Cricket World Cup 2023. Tune in to witness whether Australia's dominance continues or if the Netherlands can conjure up a stunning upset in this thrilling showdown.
In conclusion, Australia enters this match as the favorite with a strong historical record and momentum on their side. However, cricket is known for its surprises, and the Netherlands' determination might just make this encounter more thrilling than expected. So, get ready for a cricketing spectacle that promises to be a nail-biting contest between two contrasting forces on the field.