AUS vs NED: 2023 Cricket World Cup – Australia's Record-Breaking Triumph
AUS vs NED In the 2023 Cricket World Cup, Australia faced the Netherlands  in a remarkable match that left cricket fans around the world in awe. Australia's incredible performance led to a historic victory, setting records and showcasing their dominance in the tournament.  we will delve into the details of this exciting encounter, highlighting key moments and exceptional performances.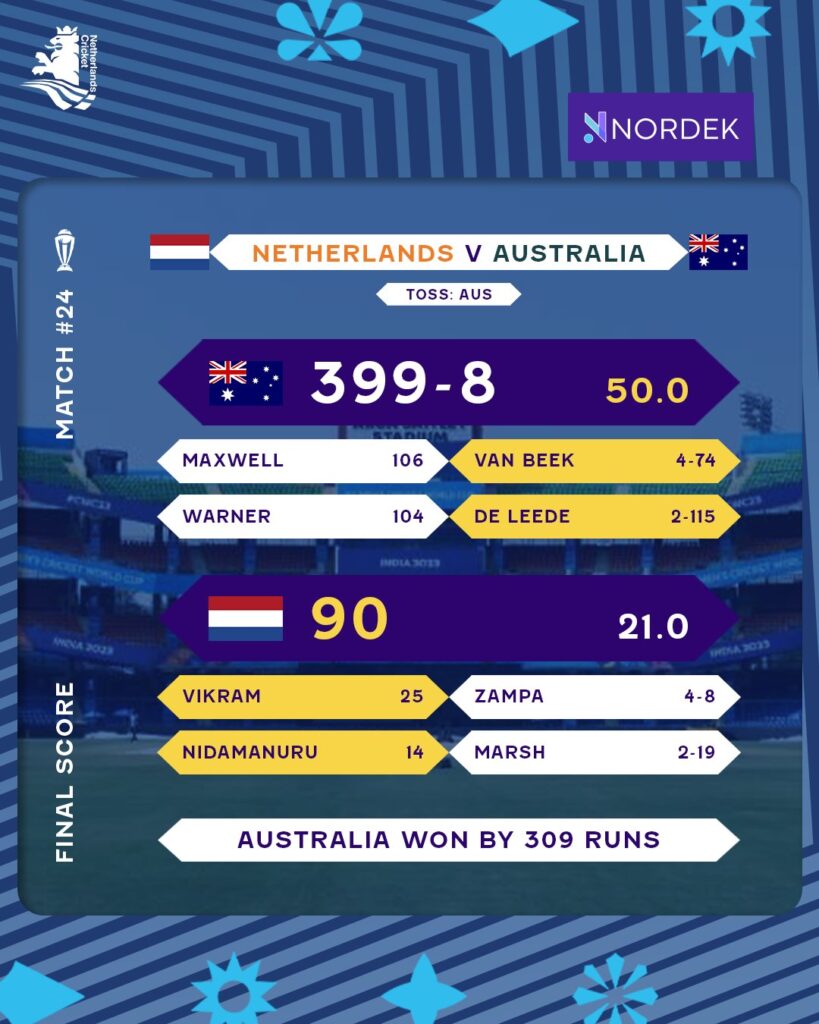 AUS vs NED – A Record-Breaking Showdown – 2023 Cricket World Cup 
The stage was set at the Arun Jaitley Stadium for the clash of AUS VS NED in the 2023 Cricket World Cup. This match would go down in history for its remarkable records and unforgettable moments.
Dominating the Batting – Australia's High-Octane Innings
Australia's decision to bat first after winning the toss proved to be a game-changer. Their formidable batting lineup delivered an extraordinary performance, leaving the Netherlands with a monumental task.
Incredible Centuries: The Australian innings was marked by two sensational centuries. David Warner's spectacular 104 runs off 93 balls and Steven Smith's impressive 71 off 68 provided the foundation for their total.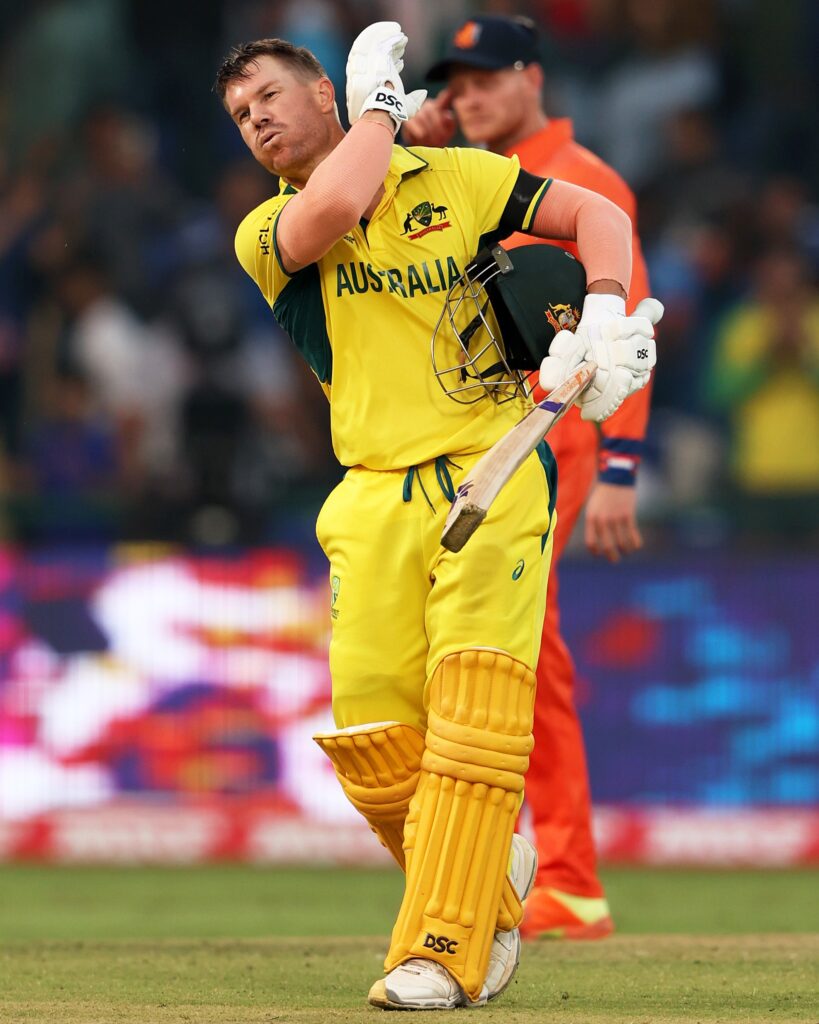 Glenn Maxwell's Record-Breaker: The highlight of the innings was Glenn Maxwell's extraordinary century. He smashed the fastest century in World Cup history, achieving 106 runs off just 44 balls. His explosive innings set the Netherlands on the back foot.
Steady Contributions: Marnus Labuschagne's 62 off 47 and a supporting role by Mitchell Marsh showcased Australia's depth in batting. Despite a minor middle-order stumble, Australia posted a massive total of 399 runs for the loss of 8 wickets in their 50 overs.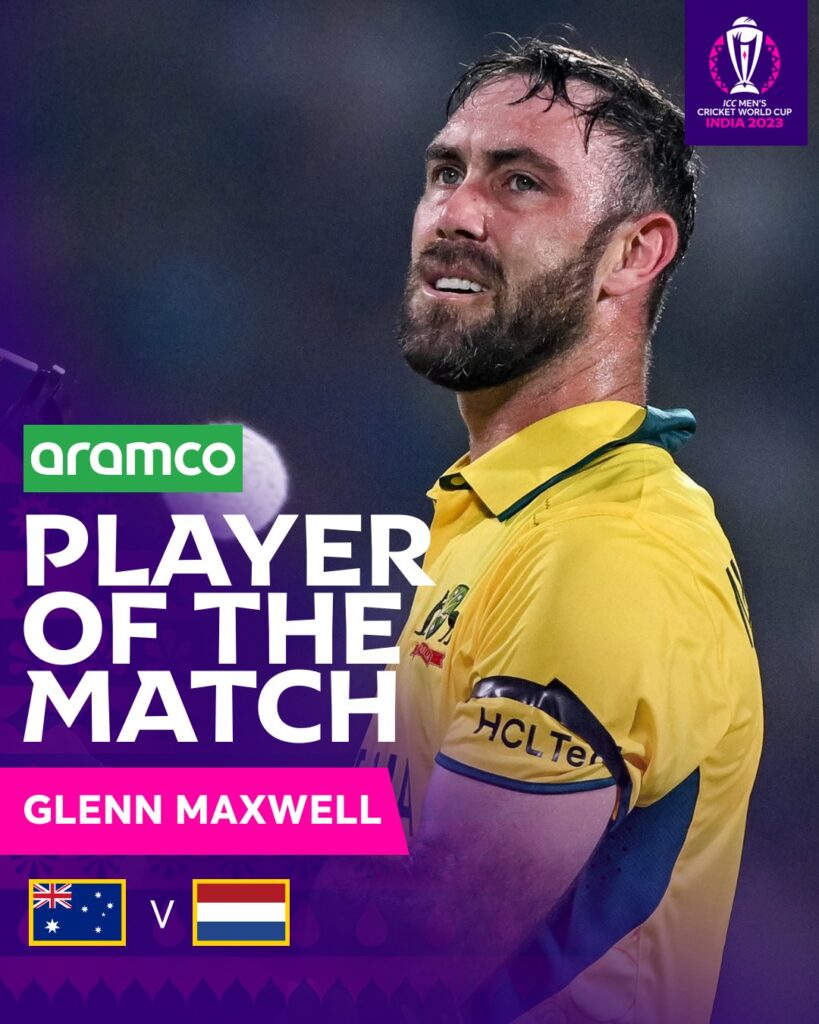 The Dutch Struggle – A Formidable Target
The Netherlands, facing a colossal target, struggled to gain momentum in their innings. The Australian bowlers were relentless, and wickets fell at regular intervals, leaving the Dutch batting lineup in tatters.
Early Pressure: The Dutch batting started under early pressure, with wickets falling quickly. Australia's fast bowlers maintained a fierce attack.
Key Performances: Only five Dutch batsmen managed to reach double-digit scores, with just one surpassing 20 runs. The Netherlands' innings concluded with a meager total of 90 runs, underlining their struggles to contend with Australia's bowling prowess.
Australia's Bowling Brilliance
Australia's bowlers were relentless, ensuring no respite for the Dutch batting lineup. The Netherlands' batsmen found it challenging to deal with the Australian pace and precision.
Zampa's Decimation: Adam Zampa played a pivotal role in dismantling the Netherlands' batting lineup, taking four wickets. His extraordinary performance included three wickets in consecutive matches, a testament to his exceptional skills.
Total Domination: Australia's bowlers, including Mitchell Starc, Josh Hazlewood, and Pat Cummins, exhibited remarkable control and consistency. The Netherlands' innings faltered, and Australia secured a comprehensive victory.
A Historic Victory
Australia's triumph in this match was nothing short of historic. Their record-breaking margin of victory and dominating performance showcased their potential as a strong contender in the World Cup.
  Post-Match Reactions
After the match, both teams' captains shared their thoughts on the game.
Pat Cummins' Satisfaction: Australia's captain, Pat Cummins, expressed his satisfaction with the team's performance. He highlighted the brilliant batting display and the bowlers' rhythm, emphasizing the importance of wickets in the powerplay.
Scott Edwards' Perspective: Netherlands' skipper Scott Edwards acknowledged the challenge of defending against a world-class team like Australia. He credited the Australian bowlers and expressed his desire for their batting to improve in the upcoming matches.
In the AUS VS NED, 2023 Cricket World Cup, Australia's resounding victory against the Netherlands was marked by record-breaking performances and an unforgettable display of power and skill. This win firmly reestablished Australia as a formidable force in the tournament, setting the stage for exciting encounters ahead.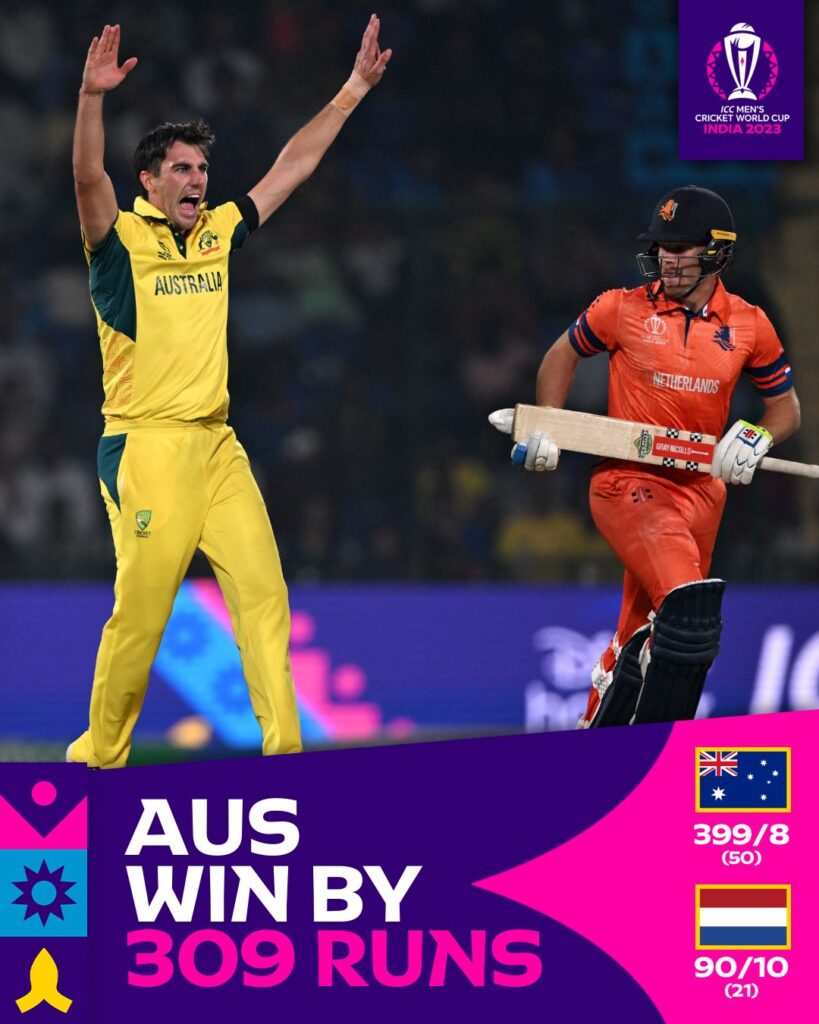 As cricket fans eagerly await the next matches in 2023 Cricket World Cup, the dominating performance by Australia in AUS vs NED will be remembered as a defining moment in the tournament. Australia's incredible feats with both bat and ball have left a lasting impact, and they are sure to be a team to watch in the remainder of the competition.