India Suffered a Crushing 5-1 Defeat Against China in Asian Games 2023 Football Opener India vs China
Asian Games 2023 Football Opener India vs China : India's hopes of making a strong start in the Asian Games 2023 football tournament were dashed by a rampant China, who thrashed them 5-1 in the Group A match on Tuesday. The hosts scored four goals in the second half to seal a convincing victory and leave India with a mountain to climb in their next two games.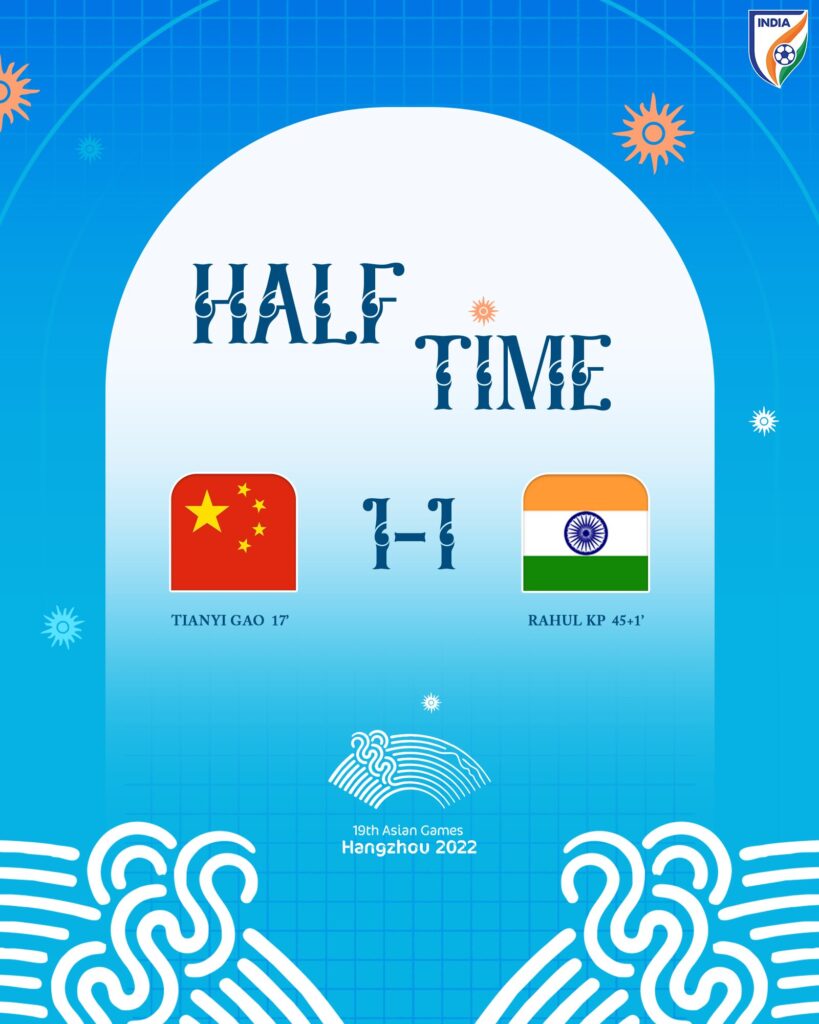 India's Late Equaliser in First Half Gives False Hope
The match began India vs China in the Asian Games 2023 : China dominating the proceedings and creating several chances to score. They broke the deadlock in the 17th minute when Gao Tianyi pounced on a loose ball inside the box and fired it past Indian goalkeeper Gurmeet Singh. https://olympics.com/en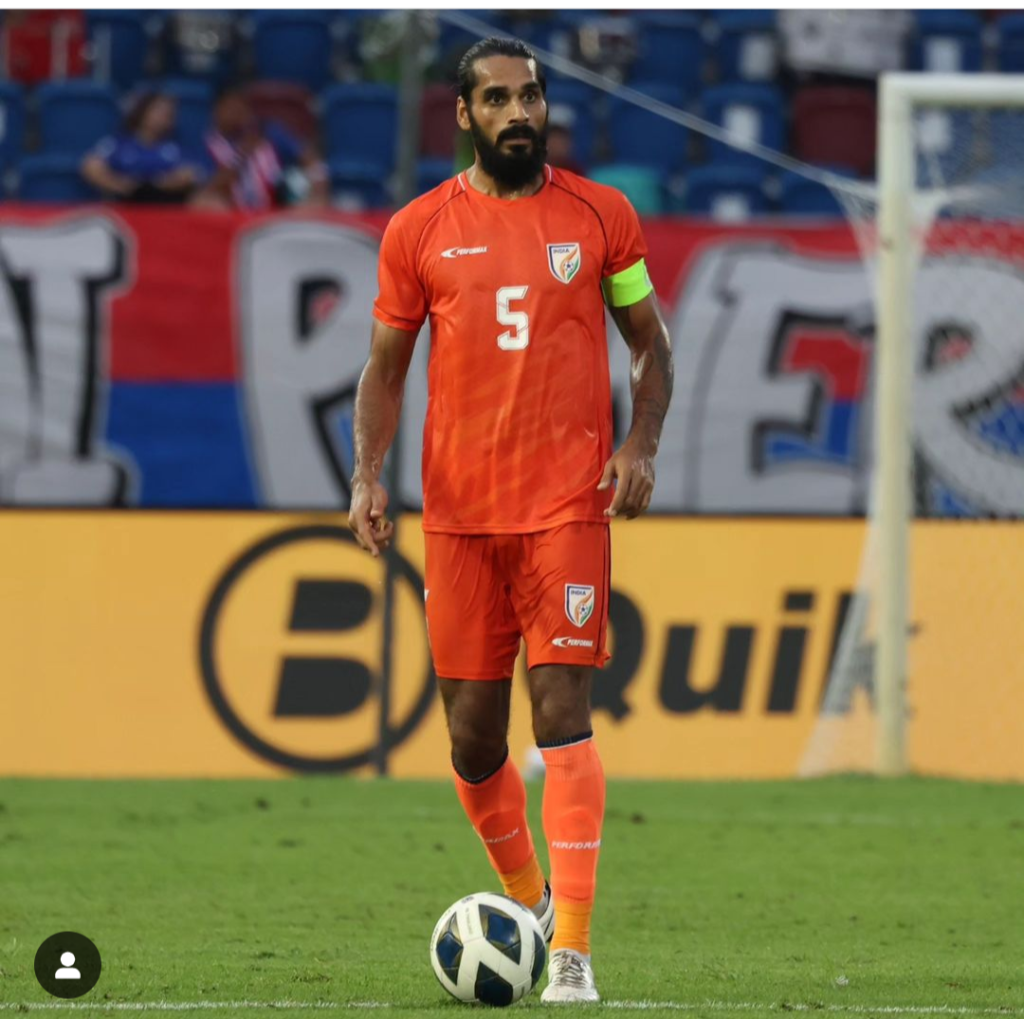 India, who came to the Asian Games without any training camp, looked shaky and nervous at the back. They were lucky not to concede a second goal when Gurmeet Singh saved a penalty from Chinese captain Chenjie Zhu in the 23rd minute.
However, India gradually grew into the game and started to show some resilience and creativity. They were rewarded for their efforts in the first minute of injury time when Rahul KP scored a stunning solo goal from a tight angle on the right to level the score at 1-1.
The equaliser gave India a glimmer of hope and boosted their confidence as they headed into the break.
Asian Games 2023: China Run Riot in Second Half to Humiliate India
The second half was a different story as China came out with renewed vigour and intensity. They restored their lead in the 51st minute when Dai Weijun slotted home from close range after a neat build-up.
India tried to respond but were hampered by cramps and injuries to Bryce Miranda, Sumit Rathi and Abdul Rabeeh. They also struggled to cope with China's pace and movement on the flanks.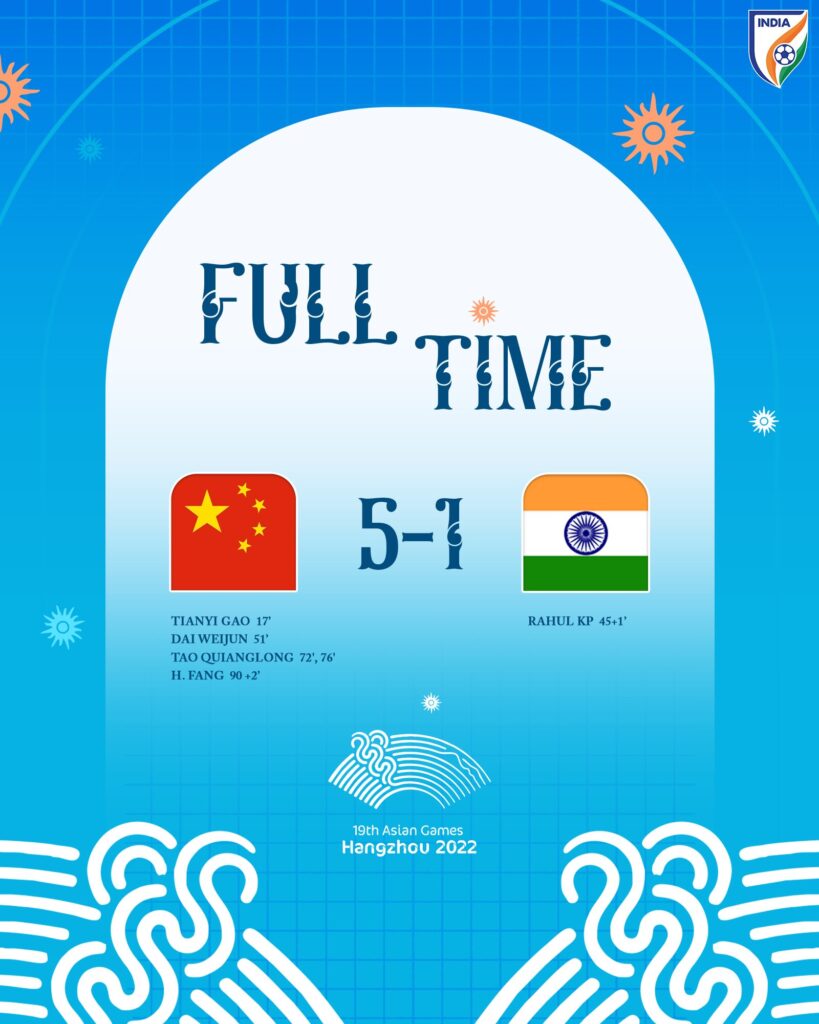 China made them pay for their lapses and scored three more goals in quick succession. Qianglong Tao netted a brace in the 73rd and 76th minute with two clinical finishes, while Hao Fang added insult to injury by scoring the fifth goal in injury time.
The final whistle brought an end to India's misery and marked a humiliating defeat for them in their opening match of the Asian Games 2023 football tournament.
What Next for India in Asian Games 2023 Football?
The result leaves India at the bottom of Group A with zero points and a poor goal difference. They will need to produce positive results against Bangladesh and Myanmar in their next two games if they want to have any chance of qualifying for the round of 16.
Only the top two teams along with four of the six best-placed third-place teams will advance to the knockout stage.
India will face Bangladesh on Thursday at the Xiaoshan Sports Centre Stadium, hoping to bounce back from their heavy loss. They will play their final group game against Myanmar on Sunday at the same venue.
India will also look up to their captain Sunil Chhetri, who became only the third Indian to lead the team in two Asian Games (2014 and 2023). The other two are Sailen Manna (1951 and 1954) and Bhaichung Bhutia (2002 and 2006).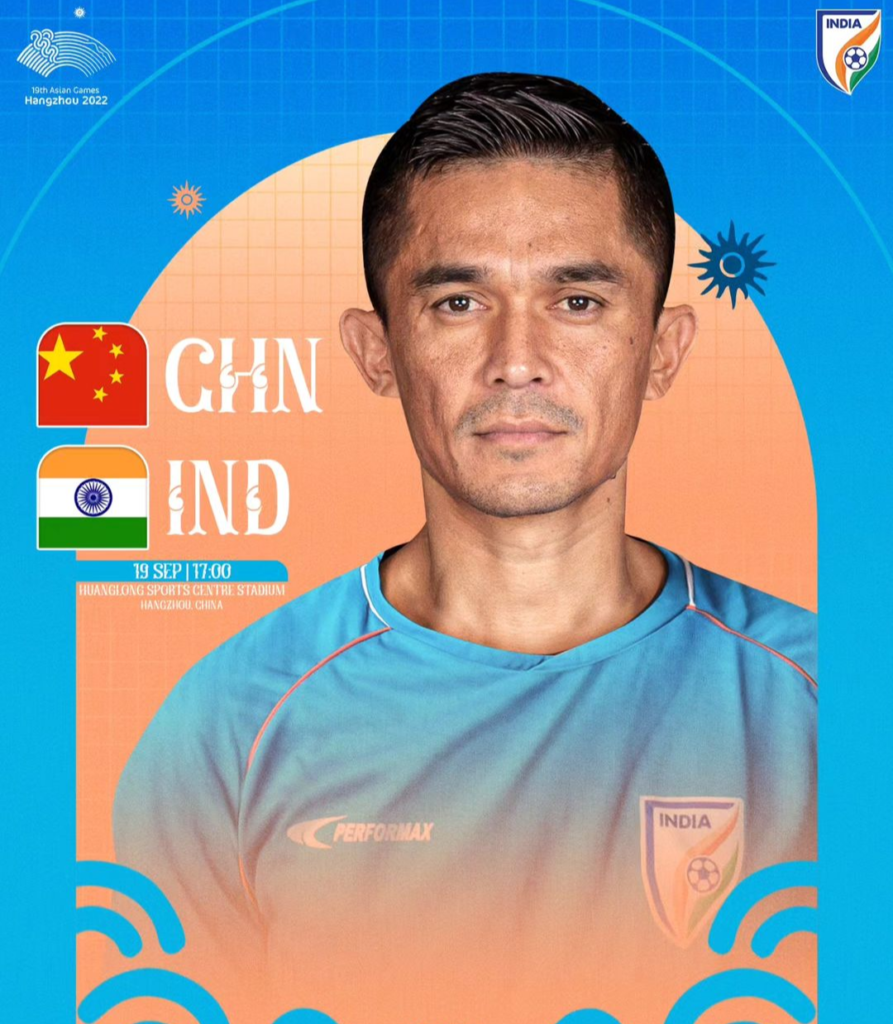 Chhetri, who played as a midfielder against China, will need to inspire his teammates and show his scoring prowess if India want to salvage their campaign.
India have never won a medal in football at the Asian Games. Their best performance was a fourth-place finish in 1951. Can they defy the odds and make history this time? Only time will tell.https://gamingpur.com/justin-trudeau-accuses-indian-government-of-involvem/