After Chandrayaan, ISRO preps for Gaganyaan Mission in October: Tata Elxsi, Midhani and L&T are Boosting India's Glorious Human Spaceflight Dream
India has already achieved a remarkable feat by landing Chandrayaan on the south pole of the lunar, becoming the first country to do so. But the Indian Space Research Organisation (ISRO) is not stopping there. It has set its sights on an even bigger challenge: the Gaganyaan mission, which will send humans to space for the first time from Indian soil.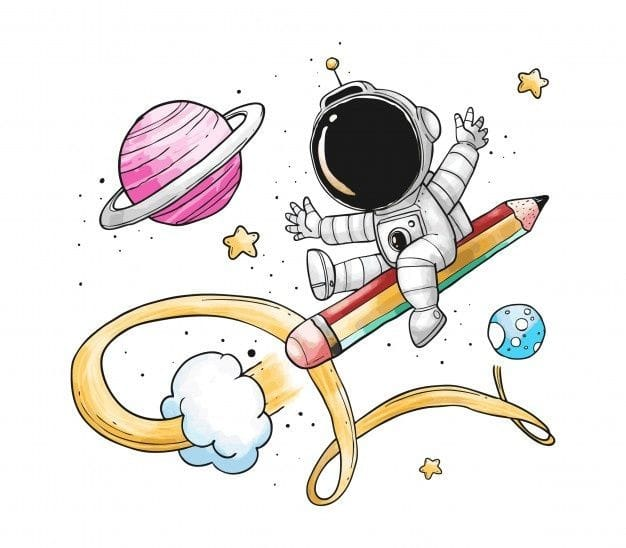 The Gaganyaan mission is one of the most ambitious and prestigious projects of ISRO, as it will showcase India's prowess in space exploration and innovation. The mission envisages launching a crew of three members to an orbit of 400 km for a three-day mission and bringing them back safely to earth, by landing in Indian sea waters.
The project director of the mission R Hutton told Reuters that ISRO is currently training four astronauts and looking to expand the cohort as it aims for more future manned missions. He added that a key test in its ambitious crewed space mission will be as early as next month.
As per the report, ISRO has mentioned that it will explore methods to achieve a sustained human presence in space once Gaganyaan is completed.
The Gaganyaan mission is not only a scientific and technological feat, but also a collaborative effort involving various stakeholders from the industry, academia and research institutions. Among them, three companies stand out for their significant contributions: Tata Elxsi, Midhani and Larsen & Toubro.
## Tata Elxsi: Designing and Creating Crew Module Recovery Models
Tata Elxsi, a Tata Group-backed company that provides design and technology services, has partnered with ISRO to enable the upcoming Gaganyaan mission. The company has designed and created two crew module recovery models (CMRMs) for recovery team training for the space mission. https://www.isro.gov.in/Gaganyaan.html
The CMRMs are scaled-down replicas of the actual crew module that will carry the astronauts to space and back. They are used to simulate various scenarios of recovery operations, such as splashdown, flotation, stabilization, towing and lifting.
Aditya S Chikodi, business head and GM of design & innovation, at Tata Elxsi, said, "This is for the very first time that ISRO has involved an industry participant to do complete mechanical design and engineering model, which will simulate the crew module that would go to space and then bring the crew back to the Earth in the safest way possible. In order to do this, they just gave us a brief saying that this is what they required and they wanted to have these modules developed for certain space-specific specifications."
Tata Elxsi has also developed a virtual reality-based simulator for astronaut training, which provides a realistic experience of being inside the crew module during various phases of the mission.
## Midhani: Providing Alloy and Titanium-31 for Critical Components
Mishra Dhatu Nigam (Midhani), a government-backed specialized metals and metal alloys manufacturing facility, is also playing a vital role in the Gaganyaan mission by providing alloy and Titanium-31 for critical components.
Titanium-31 is a high-strength titanium alloy that can withstand high temperatures and pressures. It is used for making parts of the launch vehicle, such as nozzle extension, gas generator casing and thrust chamber.
Alloy is a metal that is composed of two or more elements. It is used for making parts of the crew module, such as heat shield, pressure vessel and service module structure.
Midhani has also supplied other materials such as aluminium alloy, copper alloy and nickel alloy for various subsystems of the Gaganyaan mission.
## Larsen & Toubro: Developing Human Rated Launch Vehicle
Larsen & Toubro (L&T), a leading engineering and construction company, has been entrusted with developing the human rated launch vehicle for the Gaganyaan mission. The launch vehicle is based on the well-proven and reliable heavy lift launcher of ISRO, LVM3 rocket.
The LVM3 rocket consists of solid stage, liquid stage and cryogenic stage. All systems in the LVM3 launch vehicle are re-configured to meet human rating requirements and christened Human Rated LVM3 (HLVM3). HLVM3 will be capable of launching the Orbital Module to an intended Low Earth Orbit of 400 km.
One of the most important features of HLVM3 is the Crew Escape System (CES), which ensures that the Crew Module along with the crew is taken to a safe distance in case of any emergency either at the launch pad or during the ascent phase. The CES is powered by a set of quick-acting, high-burn rate solid motors.
L&T has also been involved in developing other critical components such as cryogenic engine components, avionics modules, control electronics packages and structural assemblies for various stages of the launch vehicle.
The Gaganyaan mission is expected to be launched in October 2023, as per the latest update from ISRO. The mission will not only showcase India's prowess in space exploration, but also inspire millions of young minds to pursue their dreams in science and technology. With the support of Tata Elxsi, Midhani and L&T, ISRO is confident of achieving this historic milestone.https://gamingpur.com/chandrayaan-3s-historic-soft-landing-on-moon-indias/