AFG vs PAK: Afghanistan's Heroic Win Over Pakistan: A Shocking Upset at World Cup 2023
• "Afg vs Pak: A Tale of Triumph and Defeat at World Cup 2023"
• "Afghanistan's Resilience Shines as They Crush Pakistan's Dreams"
• "World Cup 2023 Witnessed History: Afghanistan's First ODI Victory Over Pakistan"
Match summary
Player of the Match
Ibrahim Zadran(AFG)87 (113)
Pakistan · 282/7 (50)
| | |
| --- | --- |
| Babar Azam 74 (92) | Noor Ahma d 3/49 (10) |
| Abdullah Shafique 58 (75) | Naveen-ul-Haq 2/52 (7) |
| Iftikhar Ahmed 40 (27) | Mohammad Nabi 1/31 (10) |
Afghanistan · 286/2 (49)
| | |
| --- | --- |
| Ibrahim Zadran 87 (113) | Hasan Ali 1/44 (10) |
| Rahmat Shah 77* (84) | Shaheen Afridi 1/58 (10) |
| Rahmanullah Gurbaz 65 (53) | Iftikhar Ahmed 0/27 (5) |
In a stunning turn of events at the MA Chidambaram Stadium during the World Cup 2023, Afghanistan delivered an unforgettable performance that left Pakistan in disbelief. The cricket world was treated to a roller-coaster match that ended with Afghanistan securing an astonishing victory, marking their first-ever ODI win against Pakistan. This historic moment will forever be etched in cricketing history.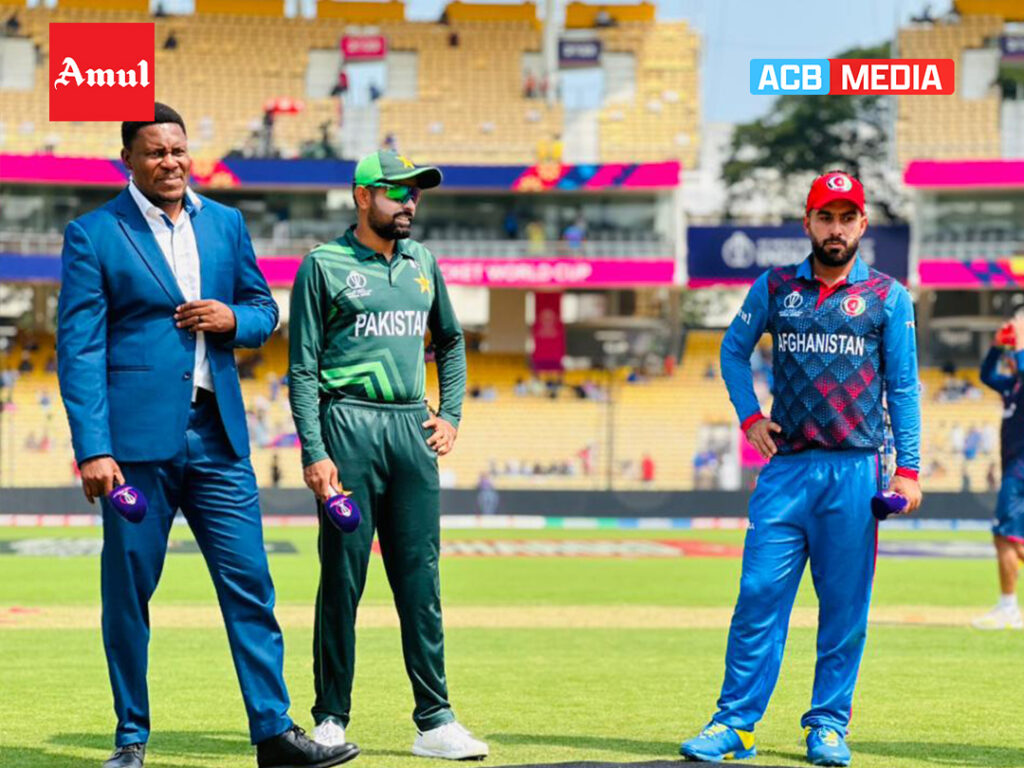 Afghanistan's Heroic Win Over Pakistan
The match began with Pakistan winning the toss and deciding to bat. The stage was set for what was expected to be a thrilling showdown, with both teams eager to prove their mettle. However, the outcome was nothing short of a cricketing fairytale.
Afg vs Pak: A Tale of Triumph and Defeat at World Cup 2023
Pakistan's batting performance saw some notable contributions from their key players. Babar Azam, the team's captain, played a crucial innings, scoring 74 runs from 92 balls. Abdullah Shafique and Iftikhar Ahmed also made significant contributions with 58 and 40 runs, respectively. Pakistan managed to post a total of 282/7 in their allotted 50 overs.
The expectations were high for Pakistan's bowling attack, but they struggled to maintain consistency. Afghanistan capitalized on this inconsistency to chase what appeared to be a challenging target.
Afghanistan's Resilience Shines as They Crush Pakistan's Dreams
In a remarkable display of resilience and determination, Afghanistan's batsmen demolished Pakistan's bowling lineup. Openers Rahmanullah Gurbaz and Ibrahim Zadran set the tone with a partnership that exceeded 100 runs, both notching up fifties. Although Gurbaz was eventually dismissed, Ibrahim continued his impressive run.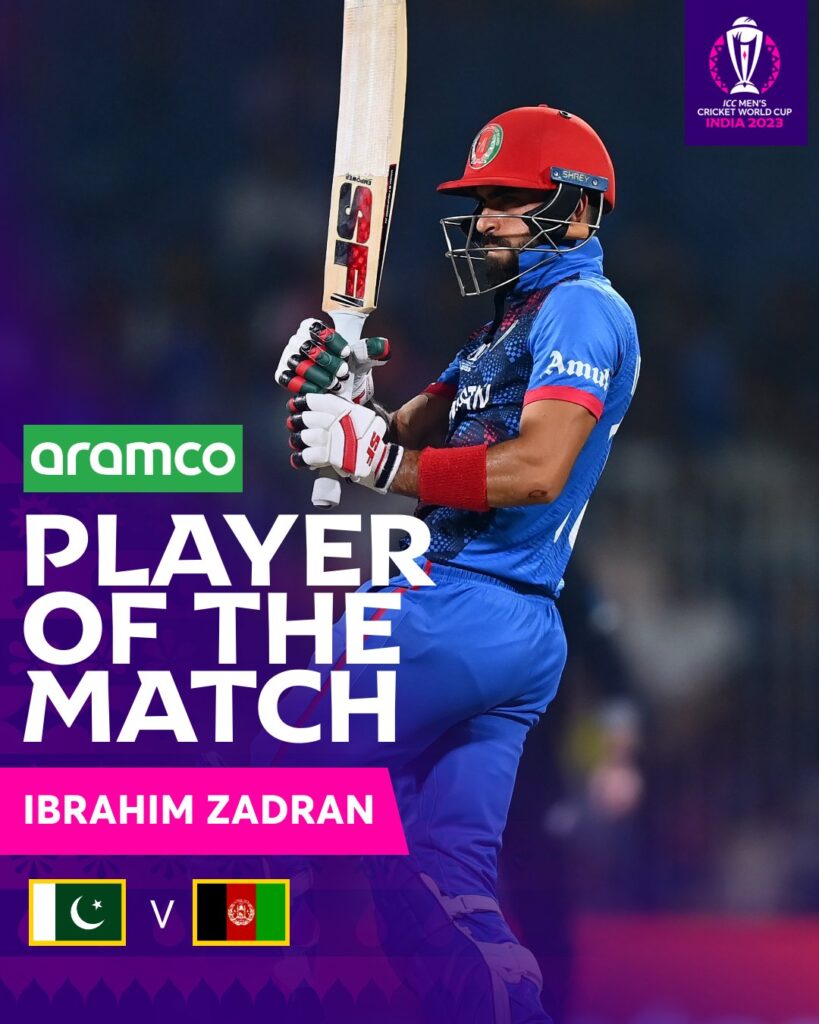 Another pivotal partnership between Ibrahim and Rahmat Shah pushed Afghanistan closer to victory. Ibrahim Zadran was awarded the Man of the Match for his impressive knock of 87 runs from 113 balls. Despite losing Ibrahim, Shahid continued to bat with responsibility, and the duo carried their side over the finish line with eight wickets in hand and six balls to spare. The Afghan team's performance was nothing short of remarkable, demonstrating their newfound ability to perform on the world stage.
World Cup 2023 Witnessed History: Afghanistan's First ODI Victory Over Pakistan
The match's result was truly historic. It marked the first time Afghanistan had beaten Pakistan in ODIs, and what better stage to achieve this milestone than the World Cup? This victory not only etched Afghanistan's name in the annals of cricketing history but also had a significant impact on the tournament's dynamics.
While Afghanistan continued to be giant killers, having previously defeated England, Pakistan found themselves in a tough spot. With three consecutive losses, they faced an uphill battle to secure a spot in the tournament's later stages. The upset against Pakistan had a ripple effect on the World Cup's standings, turning the table on its head.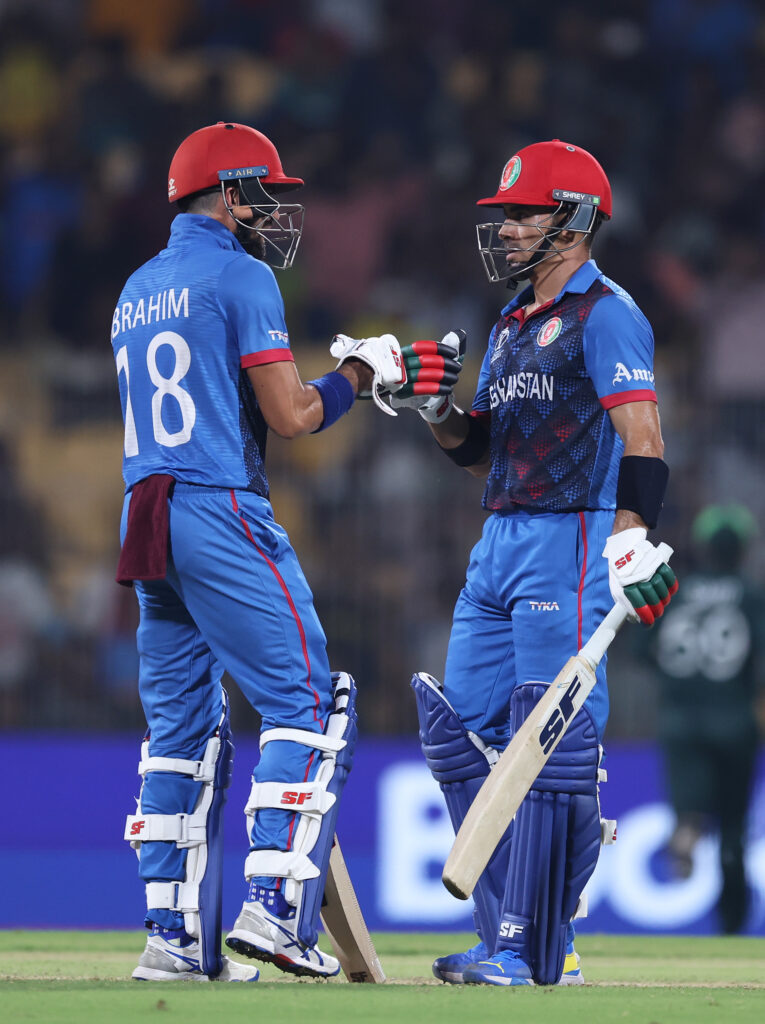 The Afg vs Pak encounter in the World Cup 2023 will be remembered as a thrilling match filled with twists and turns. Afghanistan's remarkable victory over Pakistan, crushing their dreams, demonstrated the ever-increasing competitive nature of international cricket. This win not only marked Afghanistan's progress in the cricketing world but also highlighted the unpredictability and excitement that the World Cup always brings. As Afghanistan's players bask in the glory of their historic win, the cricketing fraternity eagerly awaits more extraordinary moments on this grand stage.