2024 Republican Debate Presidential Showdown: Revealing Key Insights and Electrifying Candidate Dynamics
"The 2024 Republican Debate: Unfolding at the Reagan Library"
"Seven Notable Candidates on the Stage"
"Trump's Absence and Its Significance"
"Exploring the Battle Over Reagan's Vision"
"Tug of War: Three-Legged Stool Ideals"
"Pence vs. Ramaswamy: A Cultural Divide"
"Nikki Haley's Rise and Challenges"
"Vivek Ramaswamy: The Pro-Trump Contender"
"DeSantis' Strategy: Awaiting Aggression"
"Tim Scott's Quest for Visibility"
"Chris Christie: A Challenger in a Crowded Field"
"Doug Burgum's Unpredictable Journey"
The 2024 Republican Debate for president, held at the iconic Ronald Reagan Presidential Library and Museum in Simi Valley, California, is a pivotal event in the election cycle. Let's delve into the insights and dynamics of this significant political gathering.

The 2024 Republican Debate: Unfolding at the Reagan Library
The second Republican debate of the 2024 election cycle commenced at 9 p.m. ET at the Reagan Library. Seven prominent candidates gathered to discuss critical issues and showcase their vision for the future of the GOP.
Seven Notable Candidates on the Stage
The stage was set with seven candidates, namely North Dakota Gov. Doug Burgum, former New Jersey Gov. Chris Christie, Florida Gov. Ron DeSantis, former United Nations Ambassador Nikki Haley, former Vice President Mike Pence, businessman Vivek Ramaswamy, and Sen. Tim Scott of South Carolina.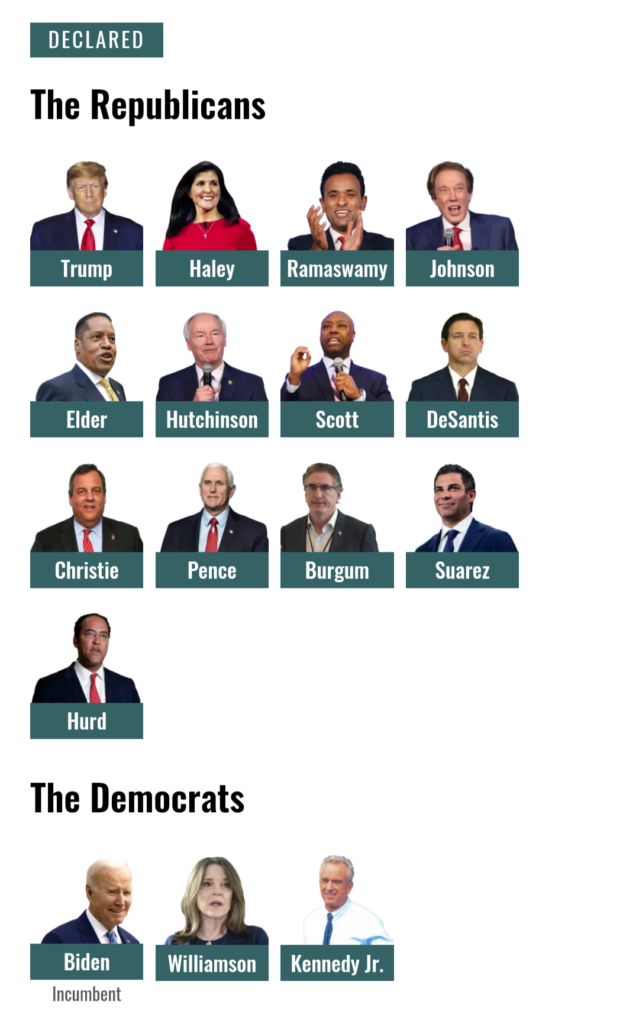 Trump's Absence and Its Significance
Notably, former President Donald Trump chose not to attend the debate, marking his absence from the event. This decision held significant implications for the contest, as Trump remained the far-and-away front-runner in the race.
Exploring the Battle Over Reagan's Vision
Being hosted at the Reagan Library, the debate spotlighted a crucial question: Does the modern Republican Party still align with Reagan's vision? The Reagan-era GOP was characterized by fiscal conservatism, social conservatism, and strong defense policies.
Tug of War: Three-Legged Stool Ideals
Reagan's "three-legged stool" concept, comprising fiscal conservatives, social conservatives, and defense hawks, has become a battleground. Trump's influence has stirred debates on issues like tariffs, state power in culture wars, and U.S. involvement in foreign conflicts.
Pence vs. Ramaswamy: A Cultural Divide
A defining moment in the debate was the clash between M. Pence and V. Ramaswamy, highlighting the cultural and generational divide within the Republican Party. The Reagan library served as an apt backdrop for this ideological confrontation.
Nikki Haley's Rise and Challenges
Haley emerged as a prominent candidate, especially after her remarkable performance in the last debate. She positioned herself as a truth-teller, earning her favorable poll ratings. However, catching up to Trump remained a formidable challenge.
Vivek Ramaswamy: The Pro-Trump Contender
V. Ramaswamy, despite his relative obscurity, embraced the pro-Trump narrative, becoming a central figure in the contest. His strong alignment with Trump's politics resonated with Trump's loyal base.
DeSantis' Strategy: Awaiting Aggression
Ron DeSantis, seen as Trump's toughest competition, stayed relatively low-key in the previous debate. As Trump maintained a significant lead in polls, the question remained whether DeSantis would adopt a more aggressive approach.
Tim Scott's Quest for Visibility
Tim Scott initially gained momentum but struggled for visibility in the first debate. He pledged to highlight "real differences" among the candidates in this debate, aiming to showcase his charismatic campaign presence effectively on camera.
Chris Christie: A Challenger in a Crowded Field
Christie made waves in the previous debate with memorable lines and a staunch stance against Trump's renomination. However, in a crowded field, he faced the challenge of maintaining his attacks on Ramaswamy while contending with emerging threats like N. Haley and R. DeSantis.
Doug Burgum's Unpredictable Journey
Burgum faced an unexpected obstacle before his first debate, injuring himself during a basketball game. His participation added an element of suspense, but he still needed a breakthrough moment to rise from the lower tier of candidates.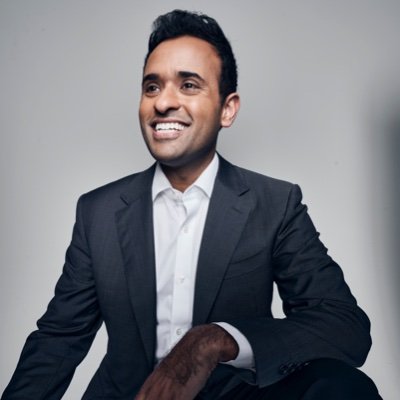 In conclusion, the 2024 Republican Presidential Debate unfolded at the Reagan Library, offering a platform for candidates to grapple with critical issues and vie for a position in the GOP race. Each candidate faces unique challenges and opportunities on their journey to securing the nomination.